Why do you need a 3-burner gas grill when there's a 2-burner and a single burner available?
When cooking BBQ on a gas grill, having an additional burner gives you more flexibility. It allows you to multitask and prepare more meals at the same time.
A 3-burner gas grill is one of the most popular options out there, and for a good reason. This type of BBQ gets the job done, offering extra benefits that make it an ideal choice and worth buying.
Beyond the increased cooking space, there are other things that you can do with a 3-burner grill that you can't do with a 2-burner. For one, you can create a cool spot in the middle of the cooking surface with the heat on both sides.
If you think this number of gas burner grills match your needs, then you're going to love what we have to offer! And of course, this post also gives you everything you need to know about 3-burner gas grills.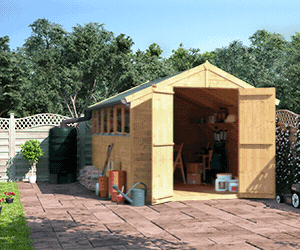 Key takeaways:
Thinking of grilling differently at home this weekend? A 3-burner gas BBQ can allow you to sear a steak on one area, cook burgers on another, and prep side dishes on the third burner.
The more burners, the better! Having three heat zones is enough to help you cook and prepare more food all at once.
A side burner works similar to the burners used in the kitchen stoves. This feature is usually attached to the side of a BBQ grill, ideal for sautéing onions and peppers. Look for this bonus factor on your next gas BBQ purchase!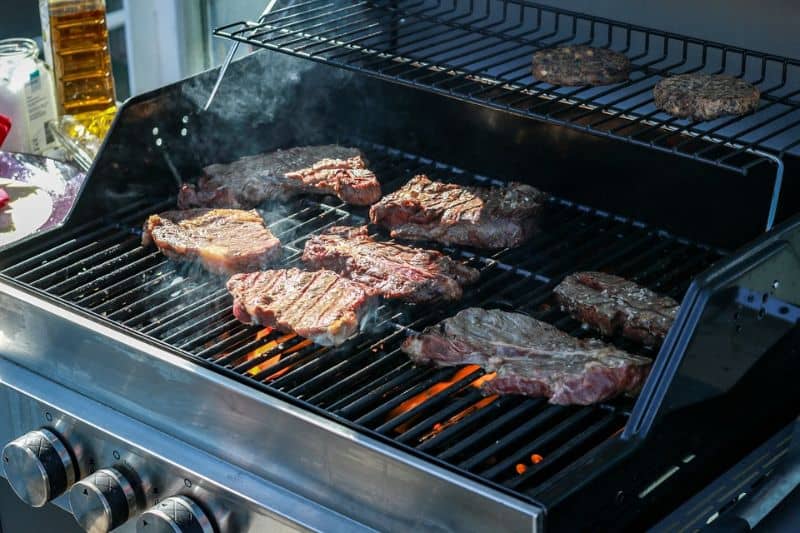 What Is a 3-Burner Gas Grill?
With gas barbecue grills, you have multiple burner options. A standard gas BBQ usually has two burners, but upgraded models come with three, four, and as many as six burners.
But a three-burner gas barbecue might be the perfect option for you if you're torn between having too few or too many burner grills.
Featuring a 3-burner heat output, this type of burner gas barbecue grill provides you with ample space for cooking. It's ideal for cooks who value high heat burner output.
A three-burner BBQ may be compact, but it can cook just as well as an expensive grill.
Some foods also benefit from an indirect approach (indirect cooking) where there's heat on both sides. This is one of the few amazing perks of the 3-burner option.
What's more, you can set two burners to high heat, which is perfect for direct grilling. You can set the other burner to a lower temperature for low and slow cooking.
For increased control, you're free to set each burner to the ideal cooking temperature for whatever meat you're cooking.
But is a 3-burner grill enough?
A typical three burner BBQ features 450-500 square inches of cooking area. This size is generally enough and ideal for the average household. It's a wise choice for small outdoor cookouts, too.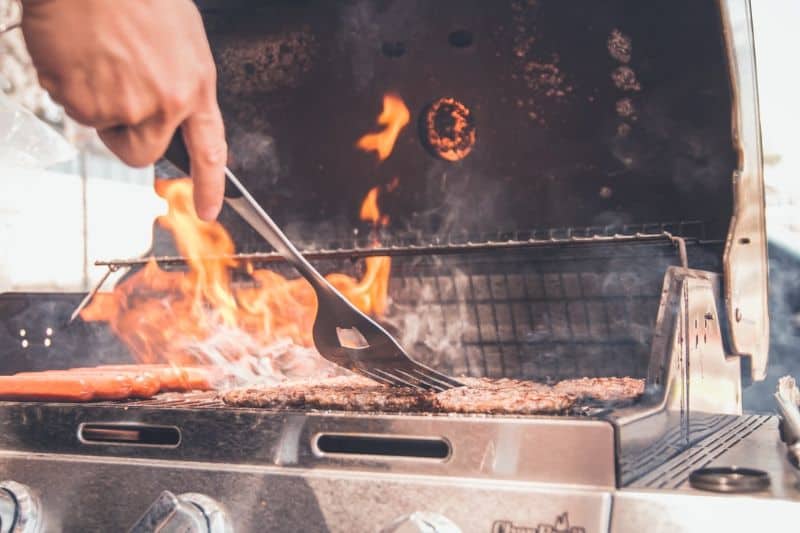 The grill type
There are different types of burner gas barbecue you can choose from. This includes:
Built-in burner gas barbecue grill
Freestanding burner gas BBQ
Drop-in grill
Portable camping grill
You can get a 3-burner gas BBQ in the form of built-in, drop-in, freestanding, or portable.
Let's suppose you're thinking of getting a built-in one; you'll need to have a cutout made especially for the grill. Meanwhile, freestanding options can come fully assembled.
As for drop-in grills, you must place them on a non-combustible surface for safety reasons. If you like to take your burner gas BBQ outdoors (e.g. camping or on the beach), a camping barbeque grill is your best bet.
Note: Most camping barbeque grill selections come with a single burner only.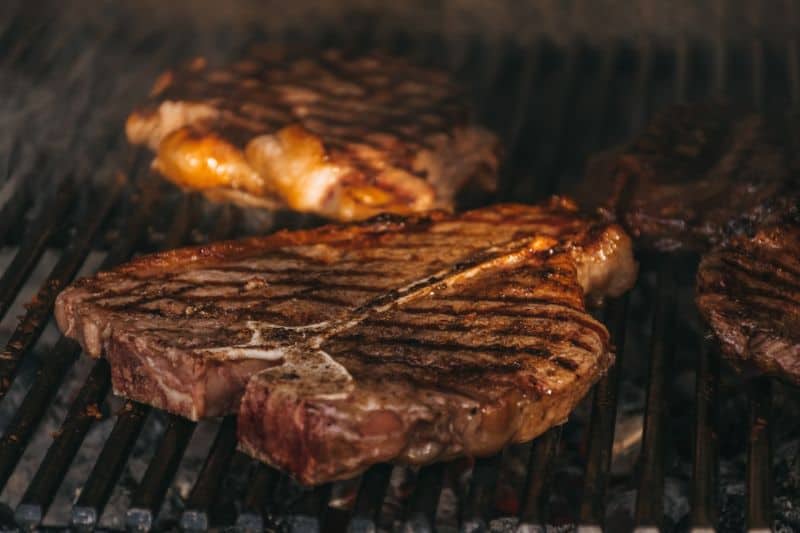 Fuel consumption
If there's one catch of having multiple burners, that'll be the increased fuel consumption. So when shopping for burner grills, we recommend checking the BTU rating.
This specification is the easy way to get an idea of how much fuel the model you wish to buy will consume. For 3-burner grills, it would generate more BTUs per hour, thus consuming more fuel.
Top tip: If you want to know how to calculate the fuel consumption of your gas grill, this article is a good read.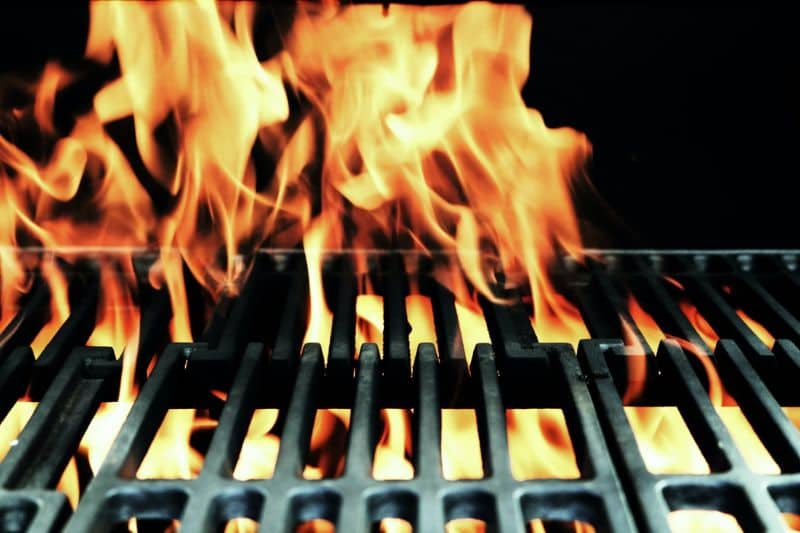 Temperature control
One of the factors you need to consider is temperature control. Each burner can be set at a different internal temperature. The more burners your gas BBQ has, the more control you have.
Two burners are ideal for setting the grill at high temperature (direct grilling) and low temperature (indirect grilling). But a 3-burner would give you more room, all thanks to the additional features.
You can play around with it; utilise two burners for the searing zone while one burner for the indirect heating zone. Or you can do it the other way around.
Cooking different kinds of food in a 3-burner gas barbecue gives you more room to achieve smokey flavoured foods.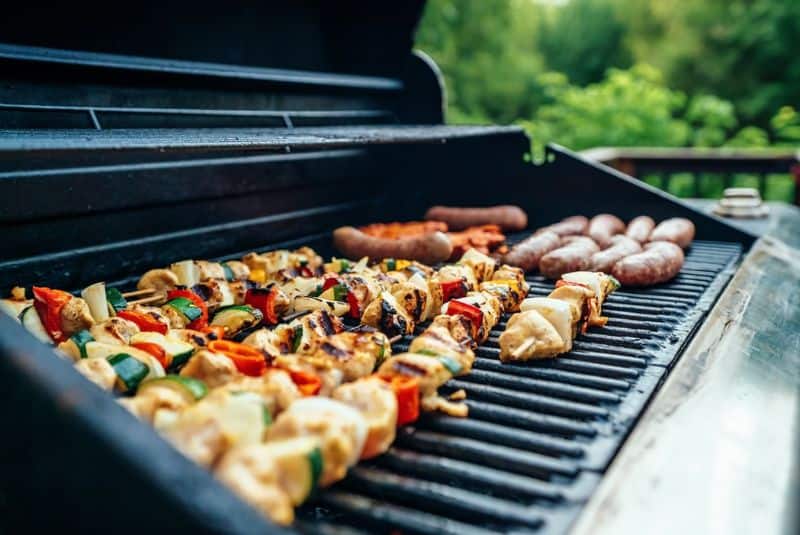 Cooking space
A three-burner grill would have more ample space for cooking than a two-burner. But when considering the cooking area, you should think of the number of people you'll be cooking for instead.
A 3-burner option will suffice if you need more room to grill food for family and friends. But if you're serving a large crowd, you might want to go for four to five or six-burner grills.
Take a look at the BillyOh Huntsville (4-burner), Dallas (5-burner), and Matrix (6-burner).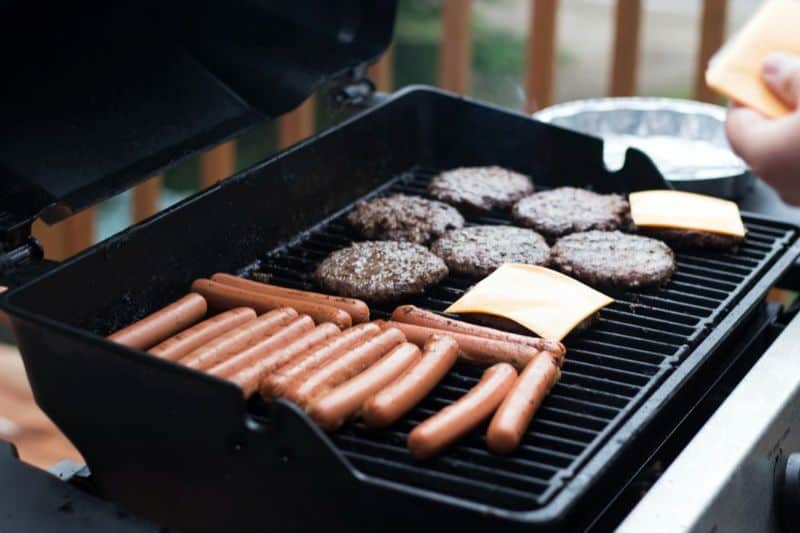 Other factors to consider
A basic gas grill is enough for cooking burgers and hot dogs. But the best one allows you to cook more than burgers.
If you also enjoy grilling fish and sizzling steaks with sear grill marks, look at the temperature range. The higher the score, the better the grill is at cooking a variety of foods.
Top tip: If roast or ribs is on the menu, you'll want a grill that does well in indirect-cooking tests. Indirect cooking is great for slow-cook large or tough cuts. It works by placing the meat next to the fire, not over it, with the lid closed to keep heat.
Next, opt for burners that last two to ten years. Burners tend to be the most replaced part. A burner with a ten years warranty should last longer than those with no guarantee.
You'll also want to look over the structure and assembly of the grill carefully. Look for solid construction.
Stainless steel models with seamless construction and welded joints are usually sturdier than those assembled with nuts and bolts. Wheels also make gas barbecues easy to move around the patio or outdoor space.
---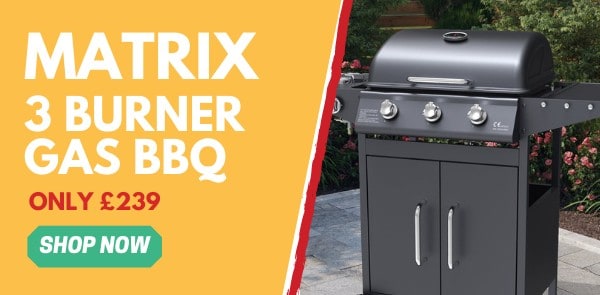 ---
If you want a grill that's easier to manoeuvre, pick a model that comes with wheels or coasters. This feature is essential for freestanding gas grills.
Most importantly, the stability of a grill is vital for multiple grilling seasons and your safety. Avoid grills with sharp metal corners and edges.
Check the handle; your knuckles or fingers shouldn't be too close to the lid. While flame flare is normal, the greater the distance between the stainless steel grate and the burners, the fewer the flare-ups.
Now that you know all the important factors of a three-burner gas grill, you're all set to get your own gas BBQ 3-burner!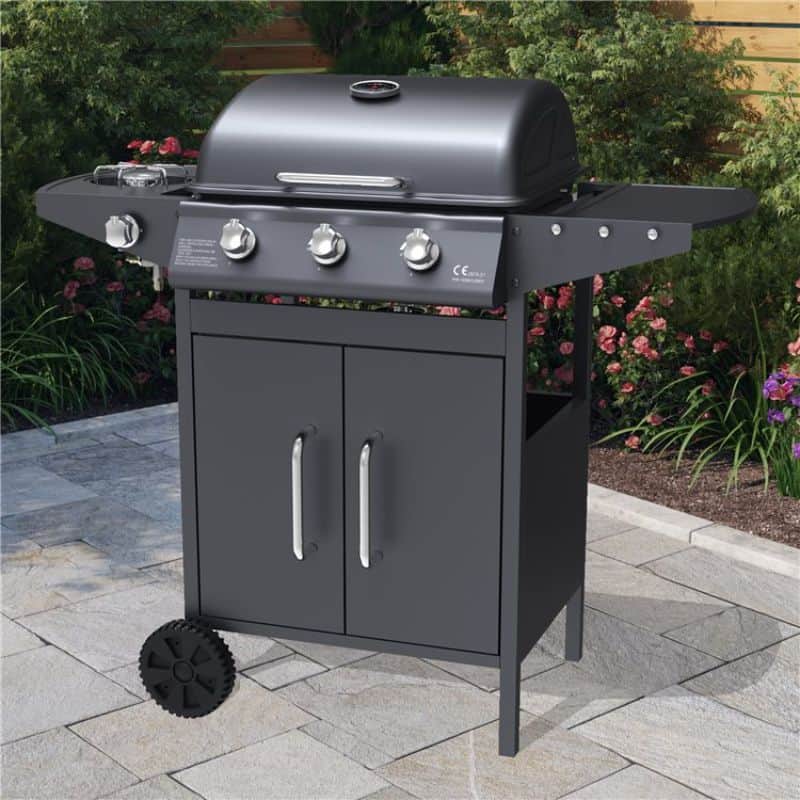 Premium 3 Burner Gas BBQ: BillyOh Matrix Black
So here we present our top pick for the best 3-burner gas grill category: the BillyOh Matrix Black. To start, this gas BBQ comes with a side burner (a major plus!) and a side table with cover and regulator (a win-win!)
The BillyOh Matrix features fully welded stainless steel construction, offering increased durability. The black colour gives off a stylish and modern look that will perfectly harmonise into any outdoor living space.
The three heavy-duty stainless burners and one side burner guarantee you a quality cooking experience. Plus, with minimal hassle and flare-ups.
Cook your side veggies over low heat right next to where you're seating your steaks without having to worry about over- or undercooked results. This is all thanks to the in-built thermometer gauge on the hood.
What's more, the steel burners have electronic ignition with individual control. This allows you to cater to a range of preferences.
The side burner that can act as a warming rack is brilliant for keeping buns and other side dishes warm while the rest of your meal cooks. The removable grease cup/hood also makes cleaning your BBQ easier and be ready for the next sunny day.
Other design insights include:
A large workspace with a bottom cabinet built-in for extra storage. This feature is a plus if you want to keep your utensils or food safe and organised while cooking.
Along with the in-built thermometer and electronic ignition, the Matrix also comes with wheels for portability.
The Matrix 3 is compact while still delivering excellent performance and workspace. This gives you the advantages of larger BBQs while still being easy to move and store during the colder months.
Be the envy of the neighbourhood with the Matrix 3 burner gas barbecue!
---

---
Round-up
There are many excellent gas grilling products available on the market that can help you fulfil your passion for outdoor cooking. But we hope this post will help you with your buying decision, especially with investing in a premium three burner gas BBQ.
If you're searching for the best three-burner gas BBQ for only £249.00, you can be the talk of the town with the BillyOh Matrix! Considering all the fantastic specifications, this model has, its price tag is already a great investment if you're looking for a 3 burner gas bbq sale.
Here at BillyOh, we've been writing about gas, charcoal, and even hybrid BBQs for a while now. And with all that offer information, it can be hard to know where to start. So we've created this BBQ learning hub for you!
Otherwise, you can go straight to browsing our BBQs via the button below!
Shop BBQs
FAQ
How many times do we have to answer this question? Trust us; the BillyOh Matrix 3-burner gas BBQ is worth every penny!
When it comes to the features, feel free to browse through the list we compiled above.
The 2-burner option is great if you're dealing with a smaller amount of outdoor space. But a 3-burner is probably the best option overall, especially if you have the space for it.
And as mentioned earlier, there are things that you can do with a 3-burner grill that you simply can't do with a 2-burner.
In most cases, gas grills last between 5 to 15 years before needing to be replaced.