When throwing a garden party, you need a full-scale checklist. You're not just planning what meals to serve, but also what theme you should go for.
Lighting is also a factor, and most importantly, outdoor game ideas to keep the fun going. This may sound overwhelming, but we're here to help you get started.
We've put together a list of various ideas for each category for you to narrow down your choices easier. Are you ready to throw the best backyard bash in the neighbourhood?
---
Themes
When planning a garden party, a theme is one of the first things you need to decide. This gives your event a structure. Plus, your chosen theme ensures your guests gather around a common idea.
---
1. Traditional
If you can't think of any theme, go for a traditional setup. Put your own twist on this classic motif and try to stick to picnic-inspired décor as much as possible.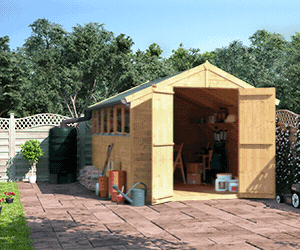 Go for chequered tablecloths, mason jars to house daisy flowers, and vintage furniture.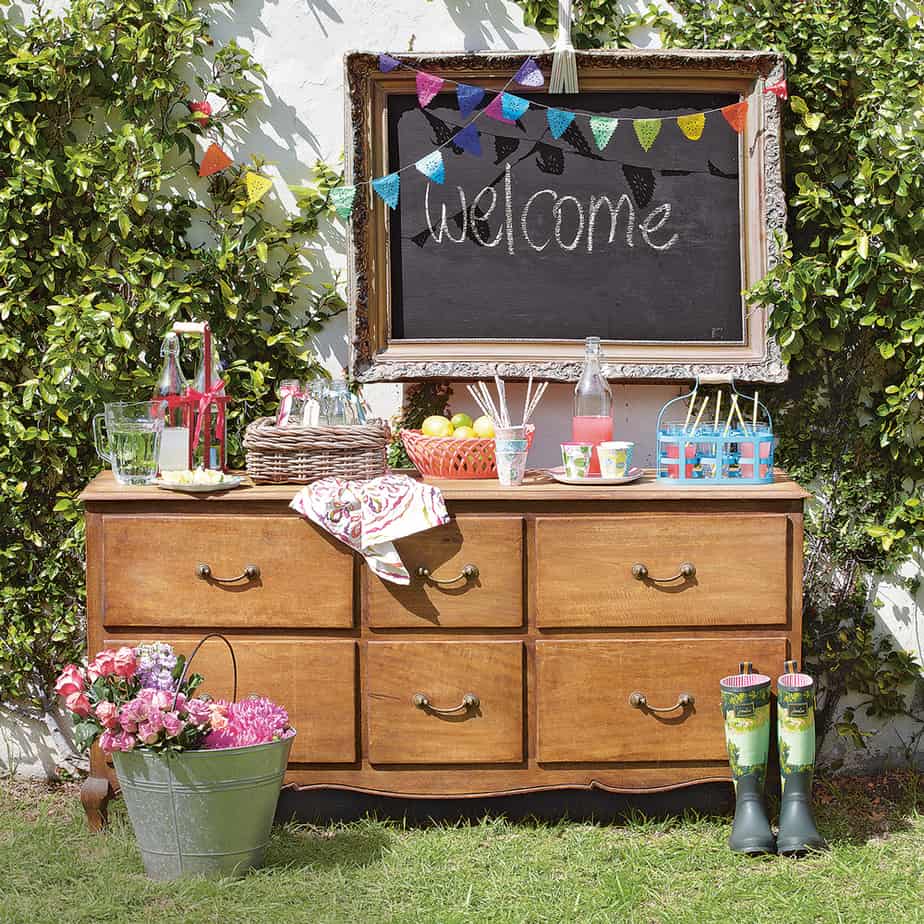 2. Western
Howdy! Red and brown should be your colour themes. Don't forget to add cowboy-inspired signs, hay, and barn-like decorations to complete the look.
Of course, you can't forget about the cactus plants!

3. BBQ bash
Set up a long table and wooden benches to add a rustic picnic vibe. Add a designated bar and snack areas with a menu sign to notify the guests of what's on the grill.
Set the mood with lights and a lit fire pit for a bonfire night.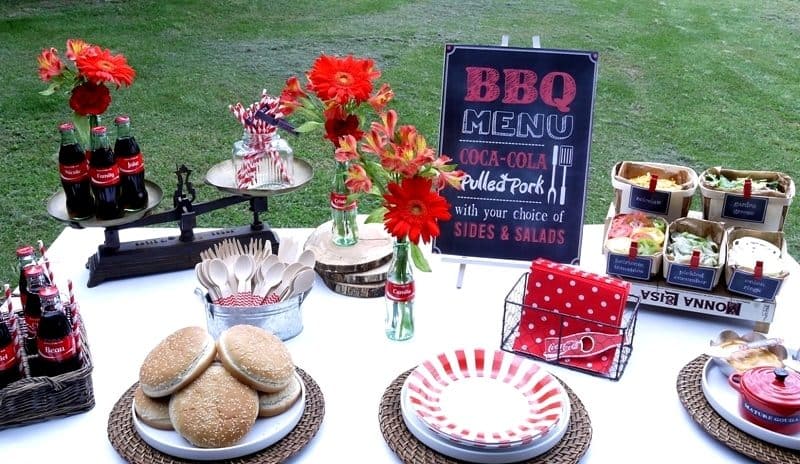 4. Summer breeze
Summer means relaxing and soaking up the sun outdoors. A simple setup like this is perfect for a last-minute picnic, 4th of July cookout, or end-of-summer bash.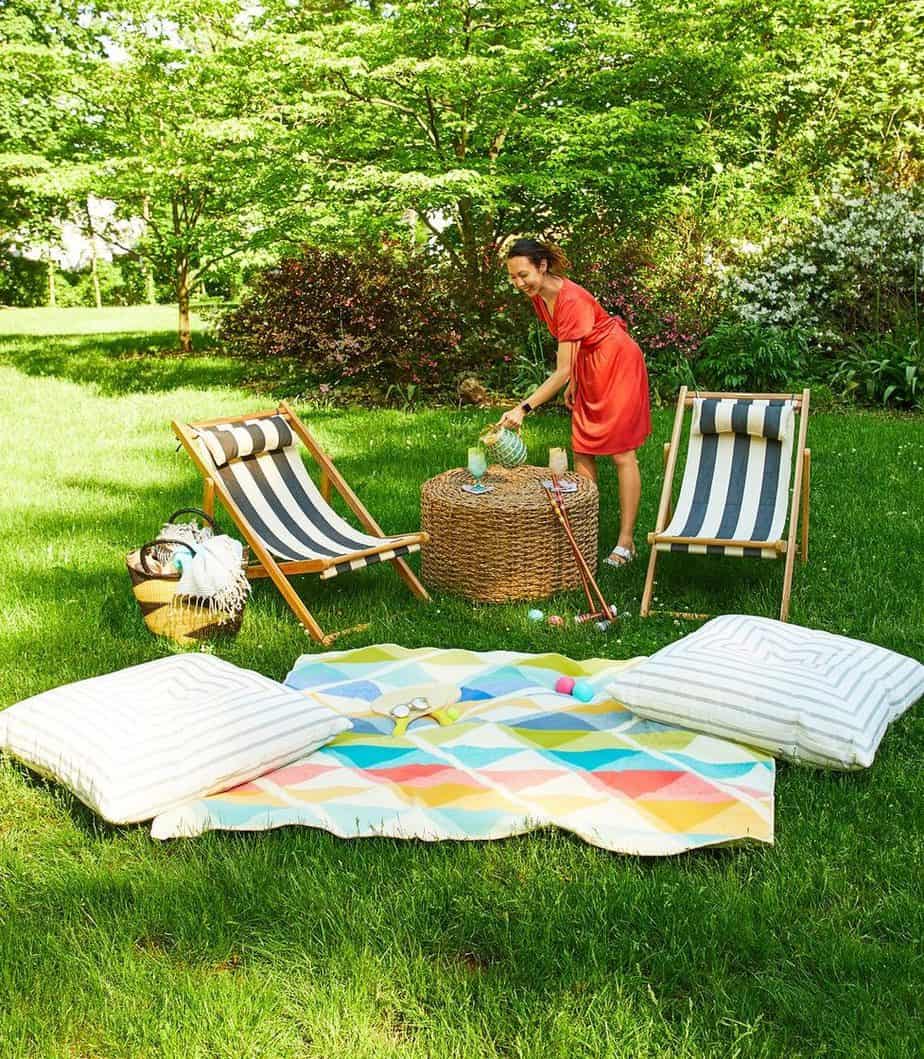 5. Thanksgiving
A theme that depicts vibrant, rich colours of orange, brown, yellow, and red, correlating with fall. Decorate your backyard with fall ornaments, Thanksgiving food and colourful cocktails.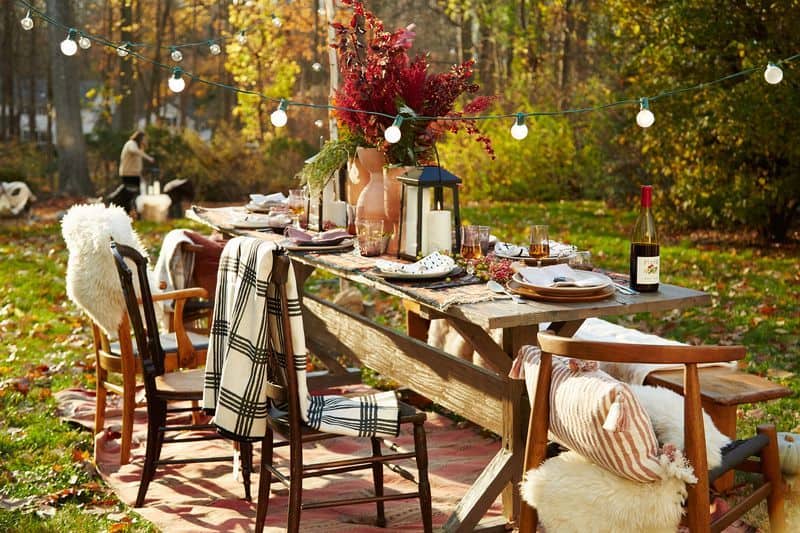 6. Winter wonderland
Keeping your guests warm is essential. Lay blankets and throws around your seating area. A patio heater or fire pit is great for providing much-needed warmth. Prepare a table where guests can get their marshmallows and a hot cup of cocoa!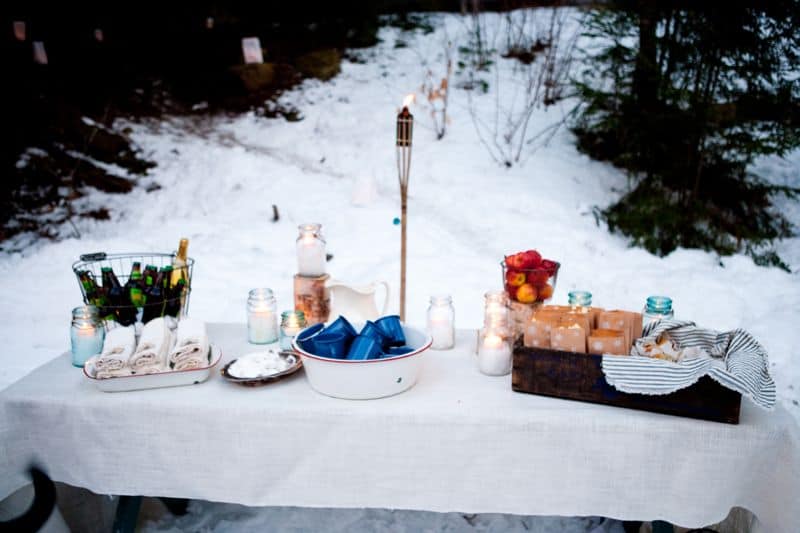 ---
Menus
A custom menu helps your guests be informed of what dishes are available. It also lets you determine how much food you'll need per person or what to be included in your budget.
Top tip: Account for people with dietary restrictions.
---
7. Bacon-wrapped spam bites
A classic appetiser that can be grilled outdoors, perfect for a garden party. This little snack will surely put a happy smile on your guests' faces. Give this quick and easy recipe a try!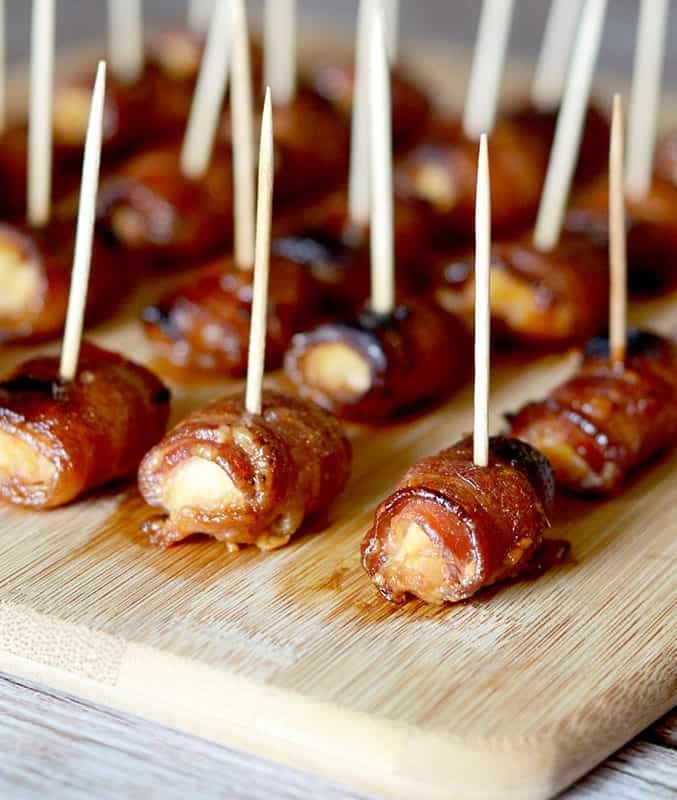 8. Fruit and cheese board
A creative way to impress your guests is to make an epic cheeseboard. Fill the platter with an assortment of cheeses and fruits, and everyone will be ecstatic!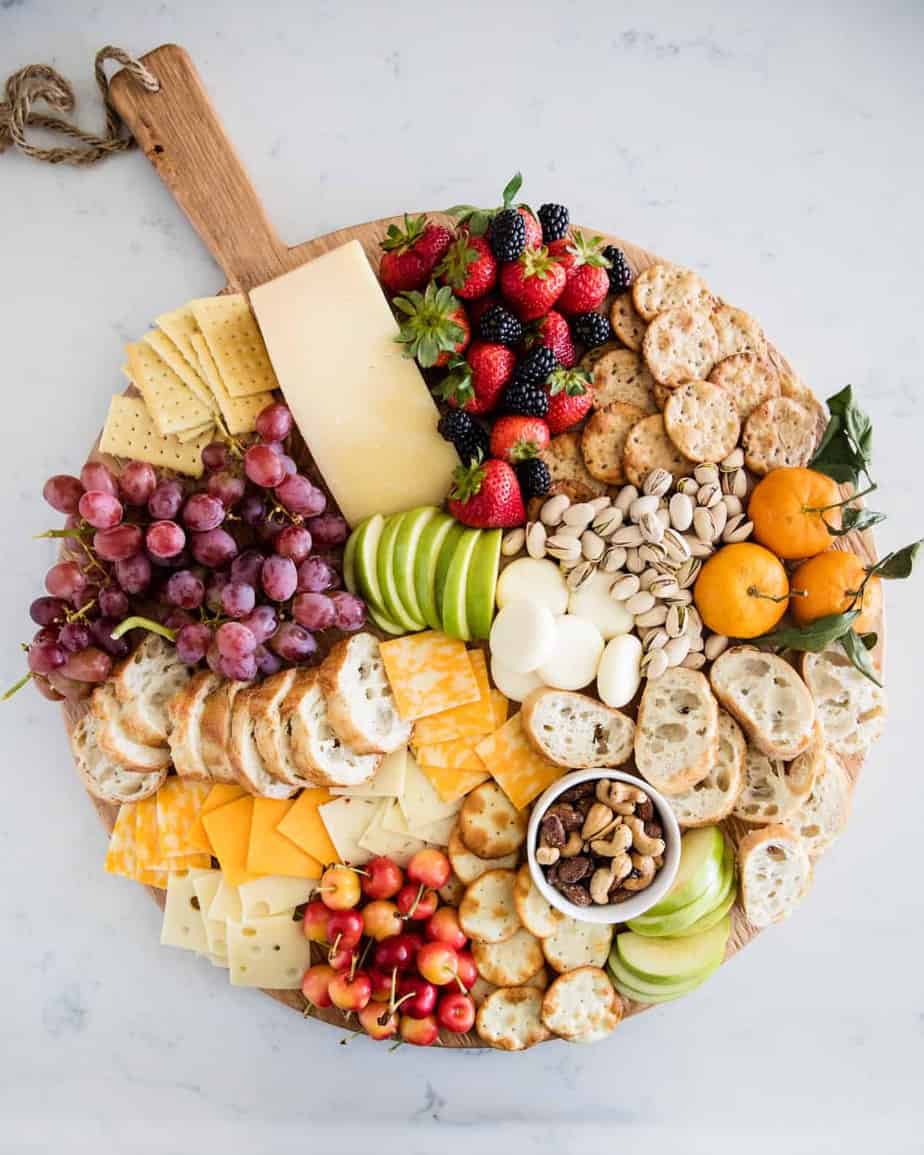 9. Garlic herb buttered roasted chicken
Nothing beats an easy to cook roasted chicken – what's more when garnished with garlic herb butter! Add a hint of white wine, and this dish will have an unbeatable flavour. Get the recipe here.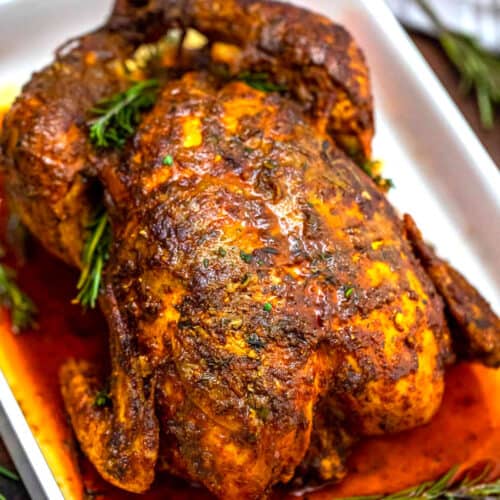 10. Vegan BBQ
Prepare meat and dairy-free treats for your vegan guests. Grilled teriyaki tofu steaks are an excellent meat substitute. Or veggie kebabs instead of BBQ, to name a few.
Have a look at our Vegan BBQ Ideas so you won't run out of options!
Top tip: The meal you'll serve to them should include a good source of plant-based protein. Consider adding tofu, tempeh, seitan, and beans, etc.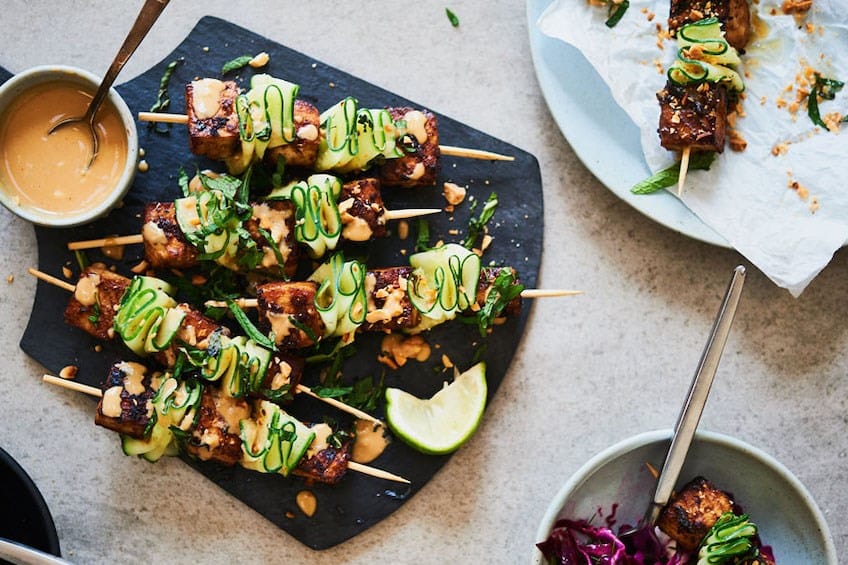 11. Corn salad
An all-time classic, corn salad is a perfect side dish for a BBQ. Consider grilling sweetcorn for a smokey flavour, then grate kernels off and put them in a salad bowl.
Top it with cherry tomatoes and cucumber for extra crunch and juiciness.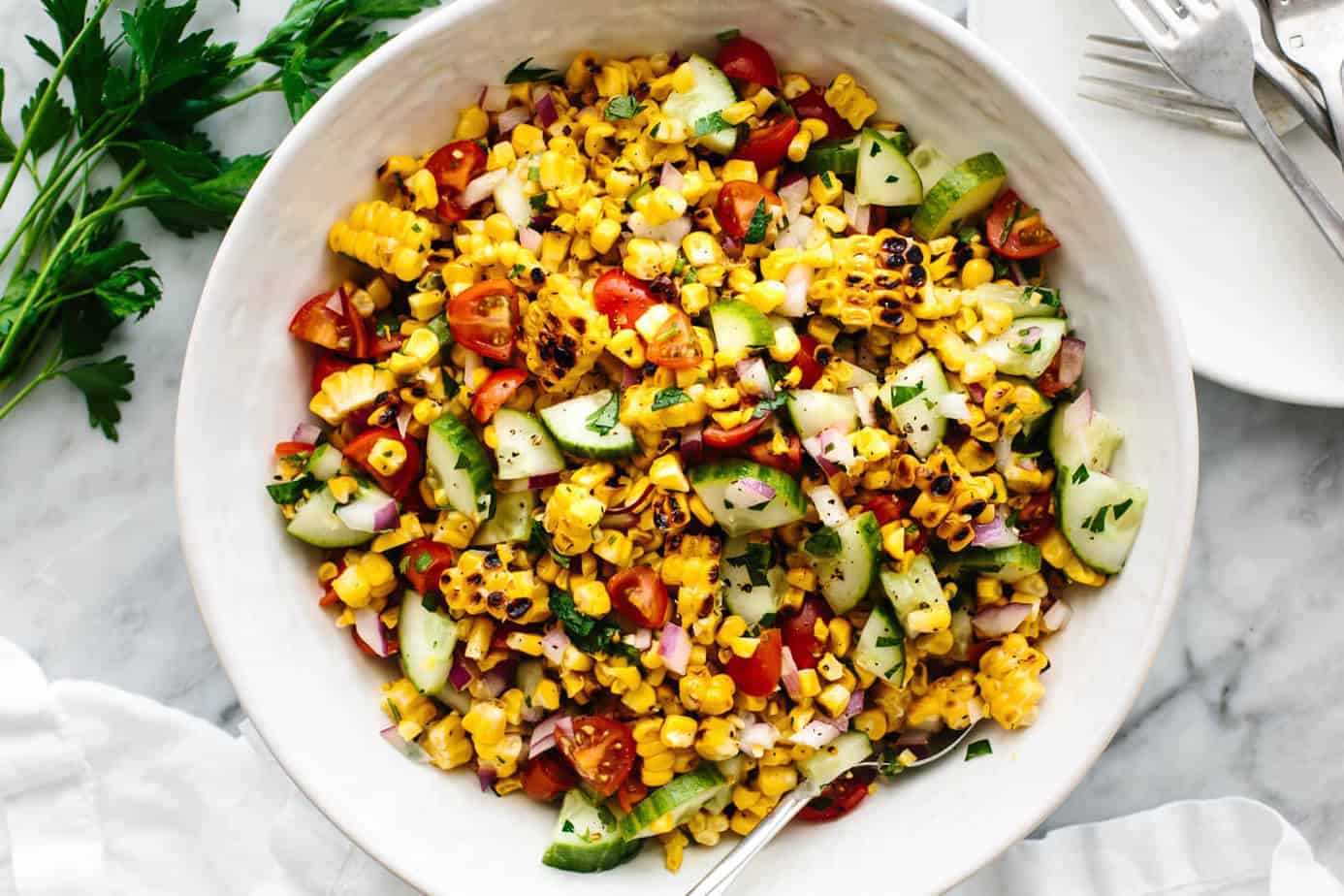 12. Grilled foods
Serve the crown with a sizzling selection of barbecues from chicken, steak and shrimp to fruit and vegetables! Fire up your grill and try these tasty BBQ recipes.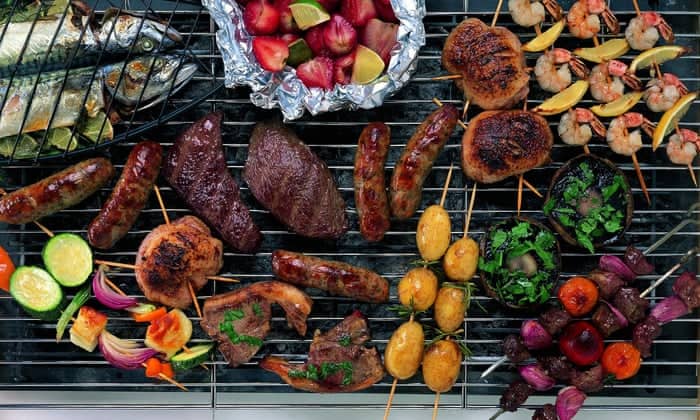 13. A variety of sauces
Even the best BBQ recipes out there fall down if the finishing touches aren't quite right. After all, no hot dog is complete without its ketchup, no burger without its relish.
Check out our guide to condiments and sauces recipes!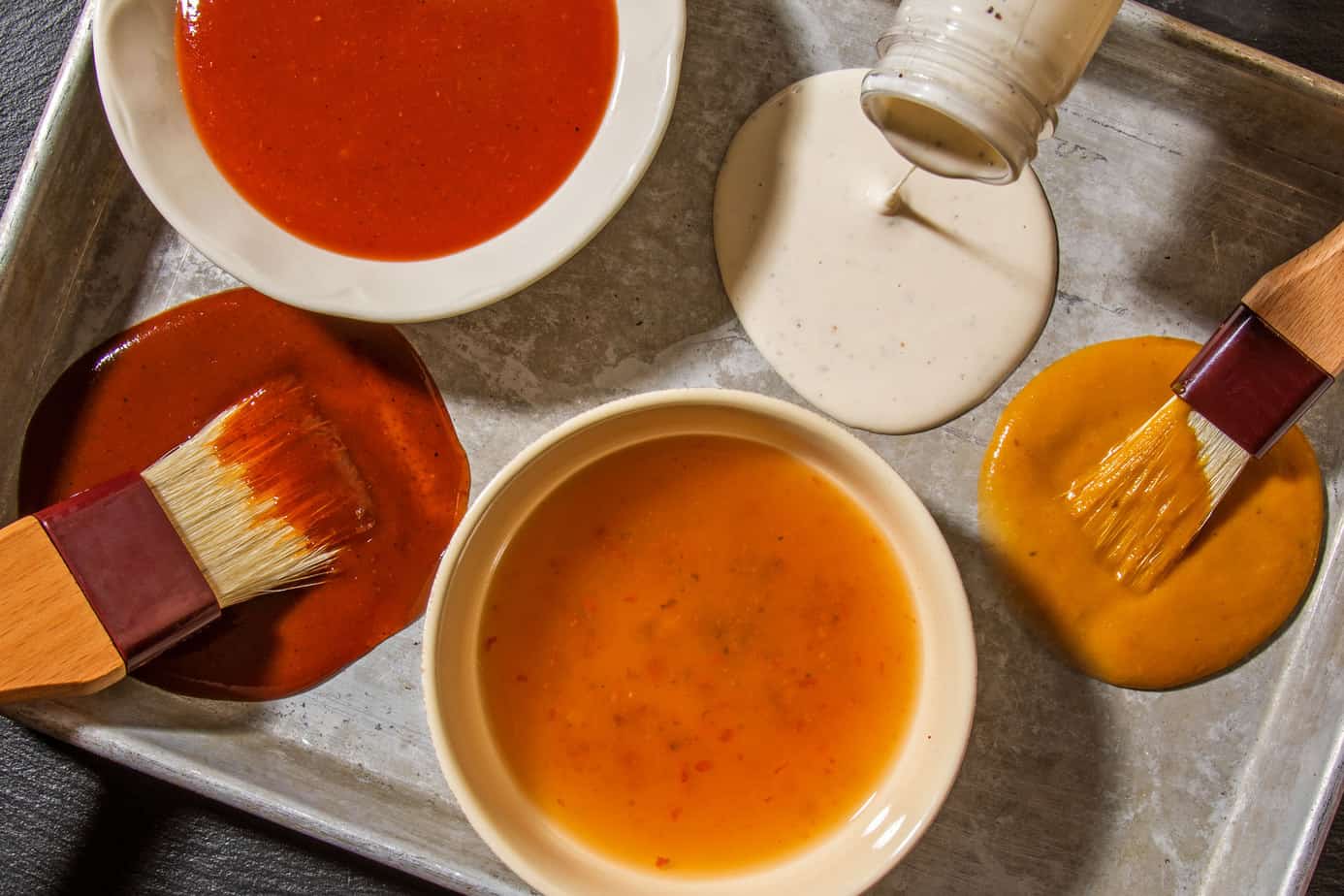 14. A cup of drink for everyone
Offer a variety of alcoholic and non-alcoholic drinks for guests, including kids. Home lemonade and fruit punches are fantastic options.
Don't forget to fill the cooler with ice-cold beers as well. Make sure to prepare and serve plenty of water to keep everyone hydrated.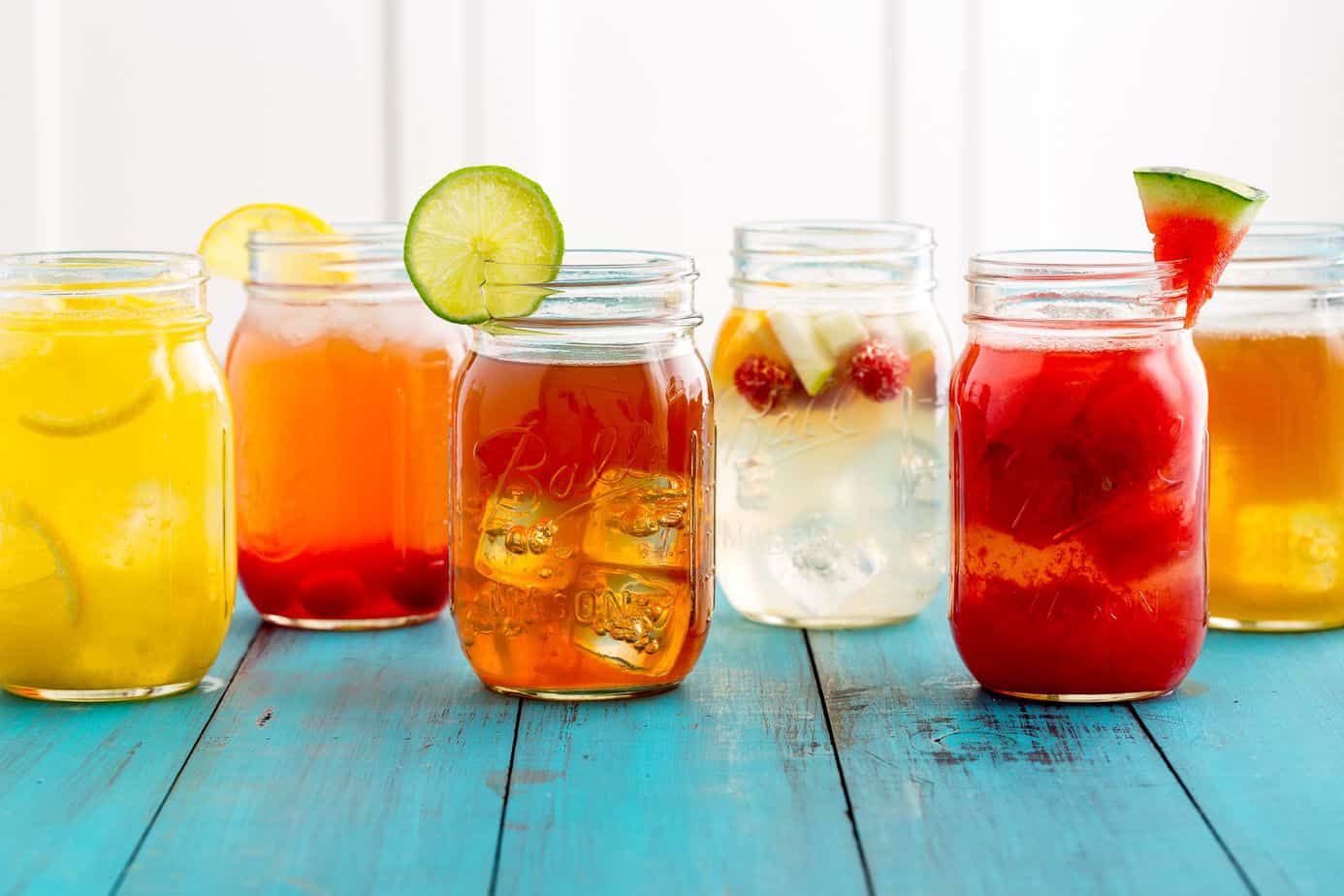 ---
Outdoor Games
Outdoor games are one of the highlights of summer, BBQ and backyard bash. Try to put together some classic, fun activities for all ages to enjoy.
---
15. Giant pick-up sticks
Suppose you're a master in playing pick-up sticks, but let's see how better you'll become with giant ones! Save the hassle from buying giant sticks online.
Do them on your own, and make sure to tag the kids along! Here's how.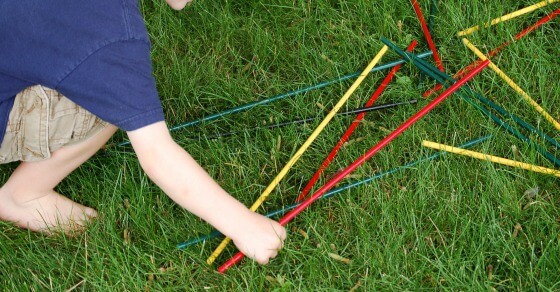 16. Backyard car wash
Take advantage of the nice weather and bring the car to the backyard! We're not talking about the family car here (although that could be fun, too!). 
Instead, have your children and friends round up their toy trucks and cars. This is a fun outdoor game that kids will surely love in the summer – after the party, of course!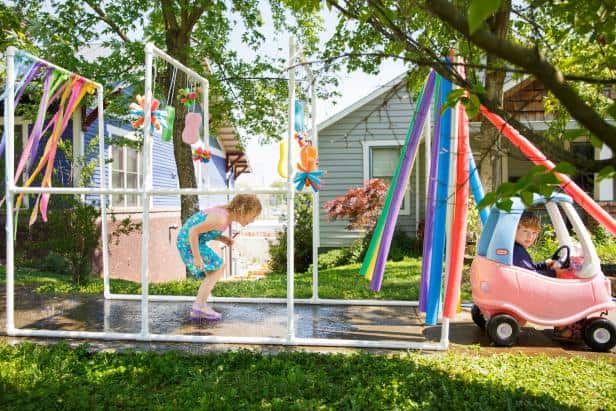 17. Kerplunk
Giant lawn games make the challenge more interesting, fun, and everyone is competitive. This kerplunk is no exception. It will have adults and kids challenging each other to win!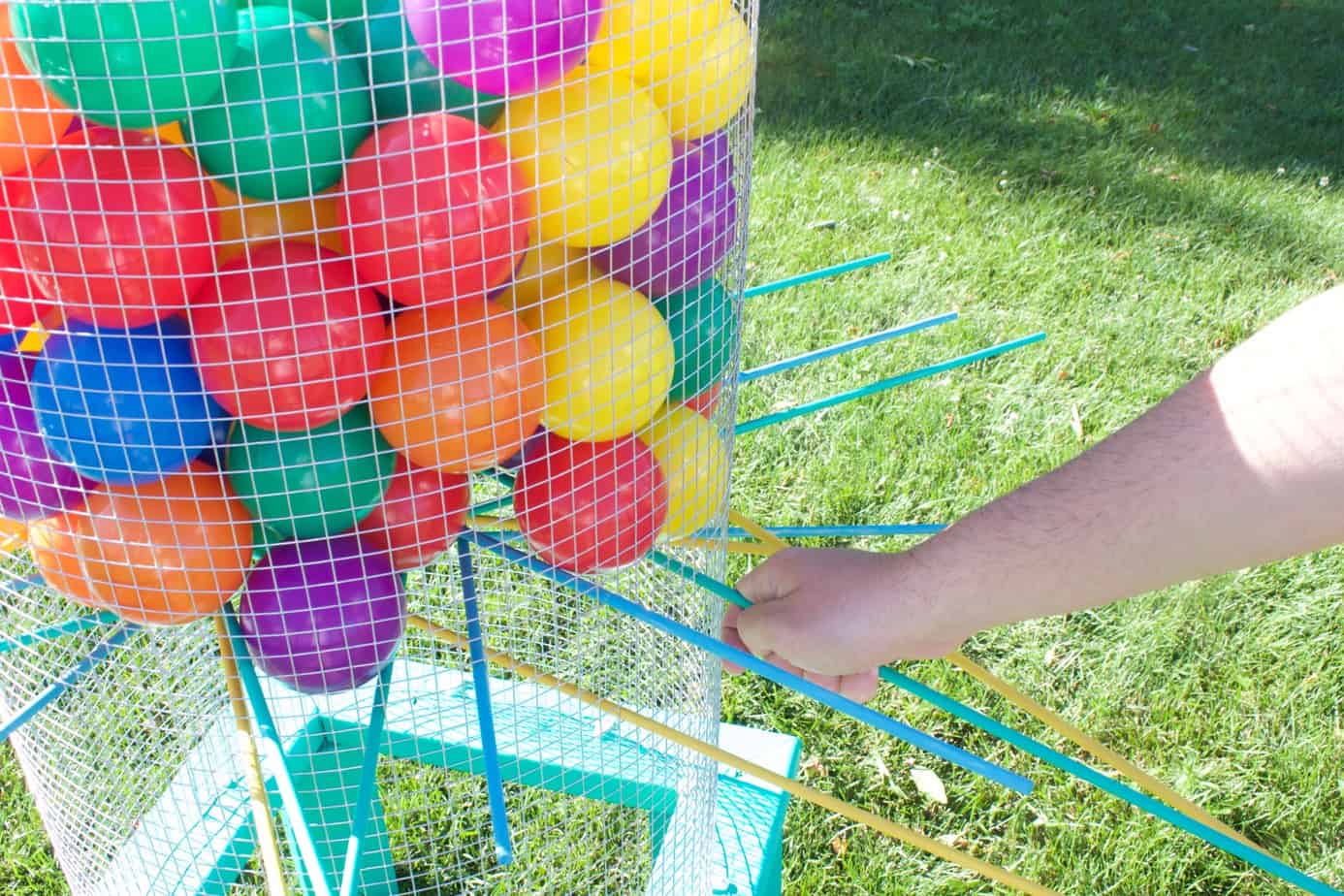 18. Ring toss
Ring toss is one of the easiest outdoor games that the whole family can play in the garden. All you need is empty water bottles, painting materials, and a bit of creativity.
Bring this traditional carnival game to your backyard with the use of this guide.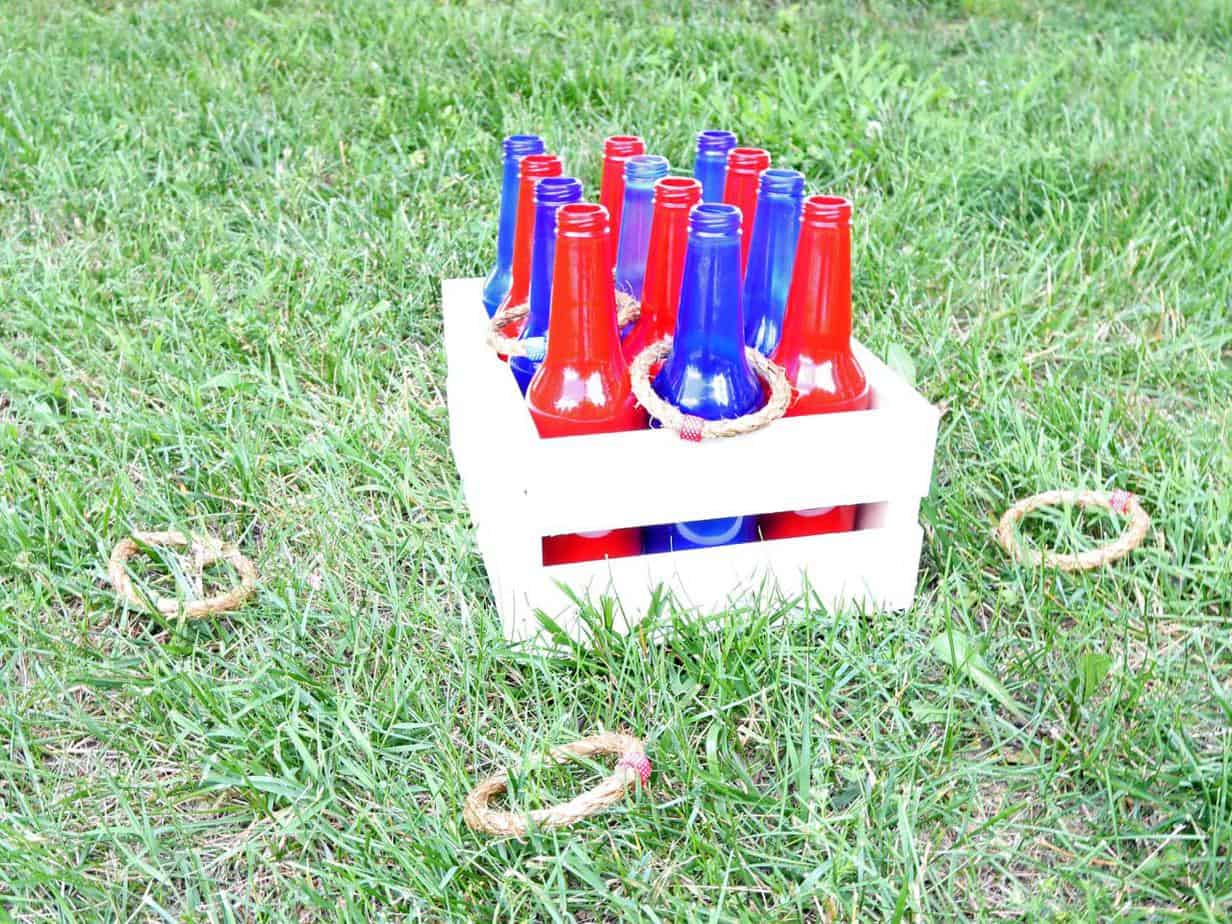 19. Balloon dartboard
Put a numbered slip of paper in each balloon corresponding with a prize. Each player can win a prize based on the balloon that they pop. To make it a bit more competitive, make a trap by adding water to a few balloons.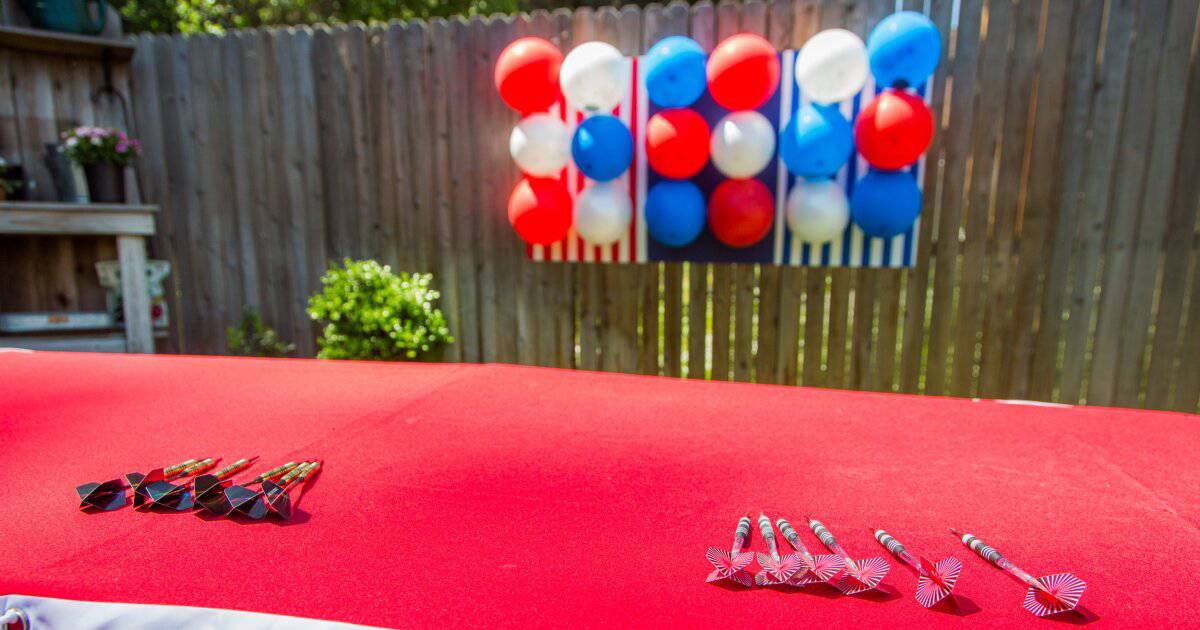 20. Dance challenge
Dancing is a superb way to keep everyone busy, entertained and active throughout the day. Pick a song for a choreo challenge, create a random dance routine and see if everyone can remember it!
Make sure the participants are wearing comfy clothes to show off their moves well.

21. Giant Jenga
It's time to make it bigger and better and more serious. You have all the space in the yard to move around and find the perfect angle to move that one giant stick easily.
Build your own set of giant Jenga using this guide.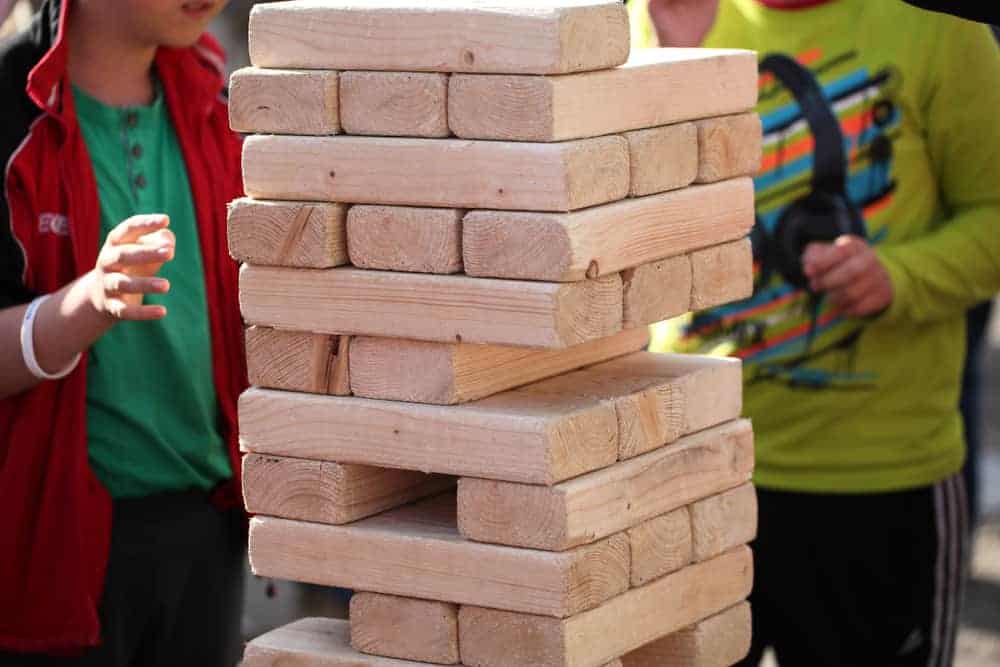 ---
Outdoor Lighting
Outdoor lighting ideas help give your garden a welcoming glow, which is a must for parties. Boosting the ambience and practicality, here are some of our favourite garden party lighting!
---
22. Solar lanterns
Suspended on trees at varying levels, solar lanterns can fill the space with warmth and colour. Hang them on trees to create a serene and warming feel – the more, the better.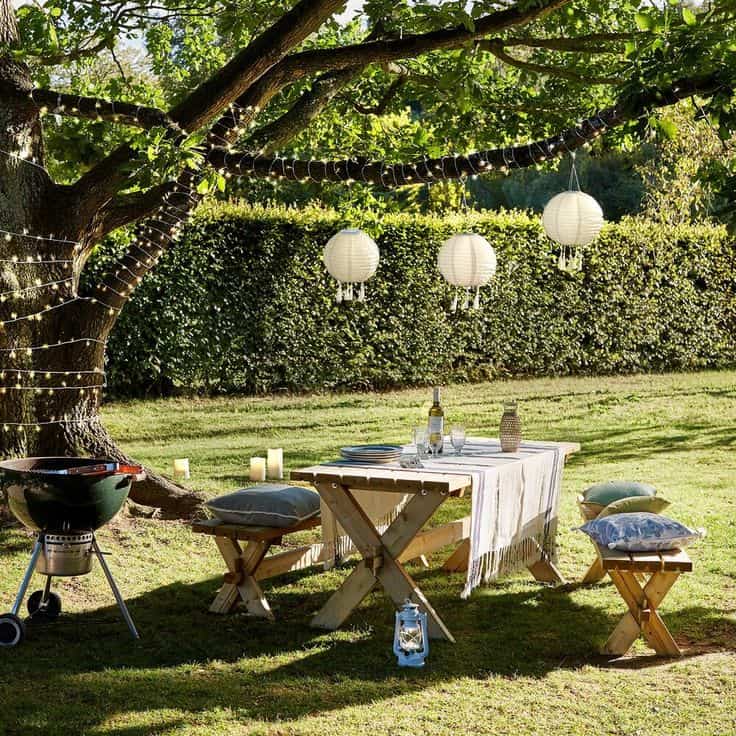 23. Layered fire pits
A fire pit style lantern can add a wow factor not only to your party but also to the rest of your garden. Draw inspiration from this trio of fire pit lanterns arranged at different heights.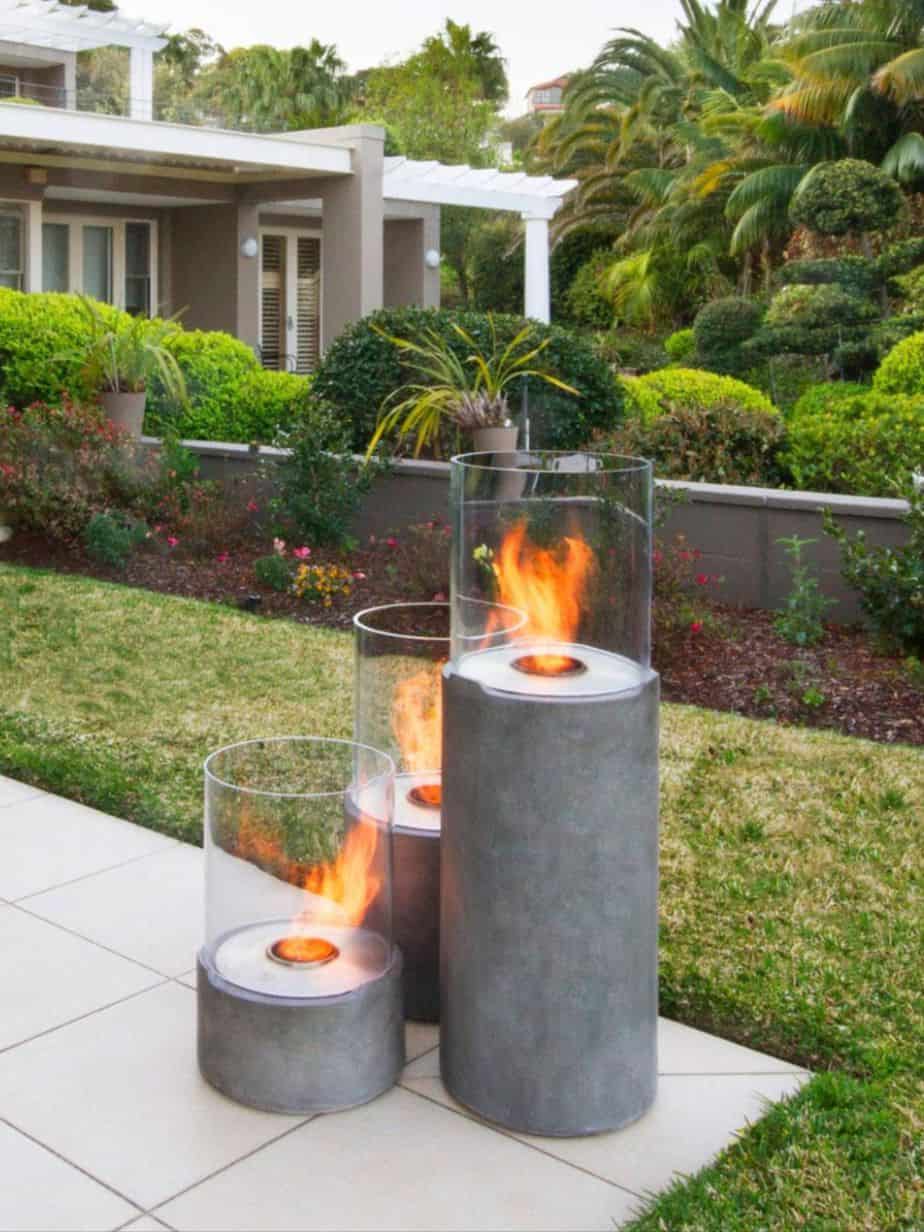 24. Globe lights
Set the party mood with globe lights and take the atmosphere of your party to the next level. Suspend a string of globe or fairy lights above a long table for a festival feel.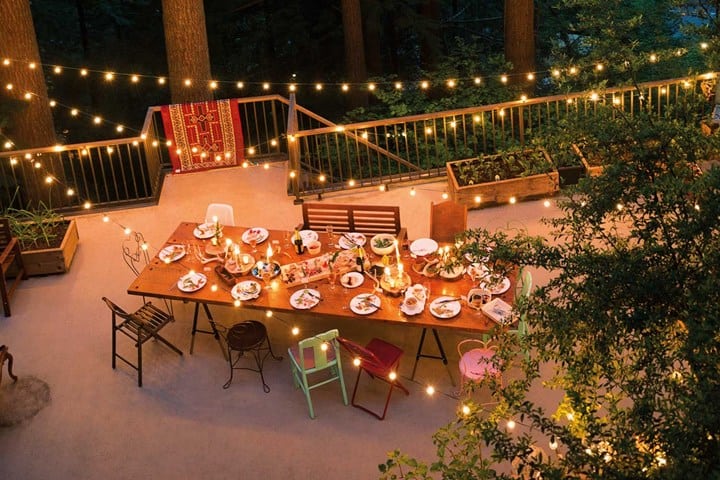 25. Poolside
Pool parties at night are more fun with great lights by the poolside. Downlighting the pool deck from a nearby tree or structure provides a unique effect of a full moon-lit sky.
Add spotlights and LEDs with changing colours to make the most of night swimming.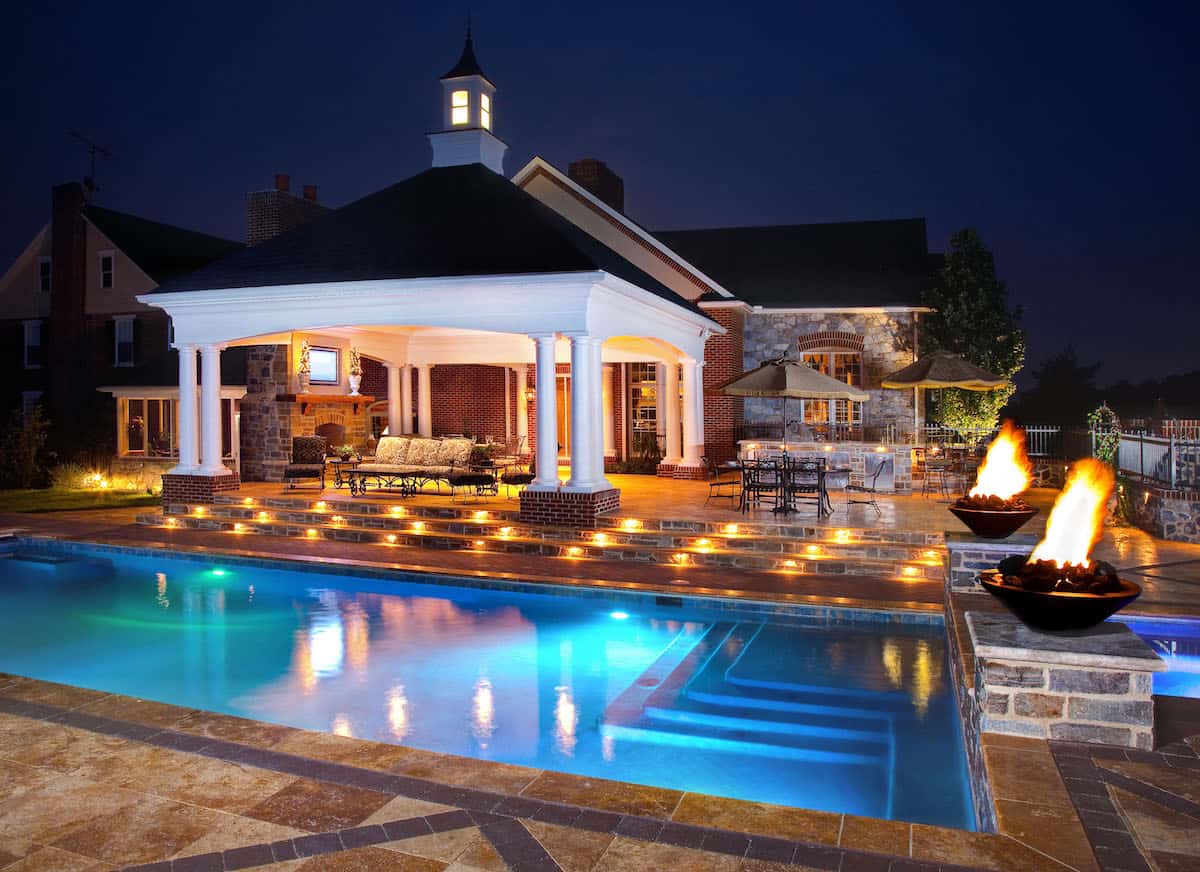 Round-up
Your outdoor space makes the perfect spot to host a special cookout, especially in summer. Yet, there are lots to bear in mind, but with our guide, you can be on your way to party planning success!
We hope our garden party checklist will help you throw a dazzling and memorable event to remember. Most importantly, impress your guests.
Let us know in the comments below what ideas you've come up with for your garden bash!
Shop BBQs
FAQs
It's all about proper planning and having a list of ideas - like this one! Set a theme that everyone would love and enjoy. Prepare a set of meals that most will beg for more.
Host an outdoor game with awesome prices to keep them all engaged. Set the mood right with outdoor lighting to keep the party going into the late evening.
Provide your guests with comfy outdoor seating adorned with cushions and blankets. Light a fire pit and serve warm food and drinks.
For an extra bit of luxury, construct a stunning contained space with a gazebo or log cabin. This keeps out the wind and creates an inviting and cosy atmosphere.