Are you planning to upgrade your gas barbecue grill? You may be finding yourself in a bit of a dilemma right now: how many gas burners do you need?
Should you get a 3-burner or 6-burner gas BBQ grill?
If there's a type of gas burner grill that tops the list for cooking ability, nothing beats six-burners. Having a lot of cooking space to work with on a grill is a real luxury for BBQ enthusiasts.
Most importantly, six burners scream flexibility, versatility, and time-saving. It brings your cooking experience to the next level!
Six-burner gas grills also come with extra features that make them more superior than ever. If you think this number of gas burner grills match your needs, then you're going to love what we have to offer.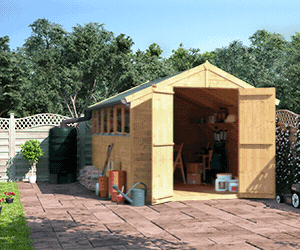 In this post, we'll share with you everything you need to know about 6-burner barbecue grills.
Key takeaways:
Sometimes, a traditional 2- or 4-burner gas grill doesn't have the cooking surface you need on grilling duty. When it's time to bring out the big guns for your outdoor cookout, a 6-burner gas barbecue grill won't fail you.
When it comes to gas grilling, you can't disregard the importance of the number of burners. Burners contribute a lot to the entire cooking performance and process.
Look for an additional side burner when shopping for the best burner gas grill on the market. Just imagine having six burners plus another one on the side; the more burners, the better.
What Is a 6-burner Gas Barbecue Grill?
The number of burners is usually a highly marketed feature that buyers look into. With that said, cooking large quantities at once will be a whole lot easier to do on a gas burner grill with six (6) heat zones.
This type of gas barbecue grill tends to be a bit bigger in size, though. Thus, they work best when you have the space.
As the name suggests, the unit comes with six burners symmetrically lined up in a rectangular pattern. For outdoor spaces with a roomy kitchen, high-quality grills like 6-burner models are the ultimate choice.
Although classic 3- and 4-burner grills would also be up to the grilling tasks, 6-burner BBQs can add to a highly-functional outdoor kitchen (or stand alone!). At the same time, they're a great way for you to get everything done in the shortest amount of time.
The BillyOh Matrix is a great popular example of versatile design and cooking efficiency. Later on, we'll talk more about this BBQ gas grill unit, so watch out for it!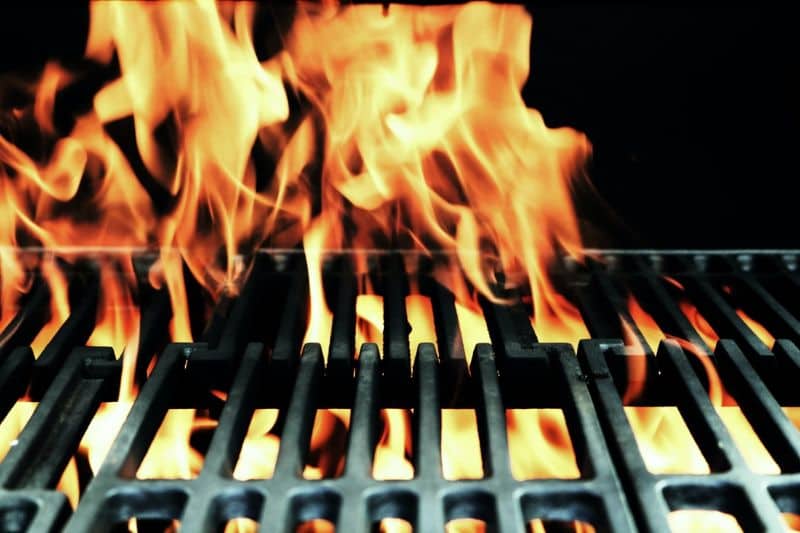 The burners
If a 4-burner gas BBQ can be divided into two heat zones, you can have 3:3 with a 6-burner unit, offering more balanced BTUs of heat (heat distribution).
The first zone can be set to high heat output (intense heat), ideal for direct cooking. If you have a range of foods to grill at once, you can cook them in this zone.
For instance, a variety of food like kebabs, streaks, and chicken pieces. These meals will be cooked in no time with three burners on.
Then, you can use the other zone for indirect cooking with low heat distribution from the other side. Just like with the first heating zones, you can set the remaining three burners at low temperatures.
In general, the placement and shape of these burners also let dishes be grilled evenly. With this, you never have to wait around for one to finish.
You can find the burners under the porcelain cooking grate (or cast iron cooking grates). They are one of the key features, often along with the handy side burner.
Like with 3-burner and 4-burner BBQs, you can either have hot, medium, or low cooking temperature zones with 6-burner gas barbecues.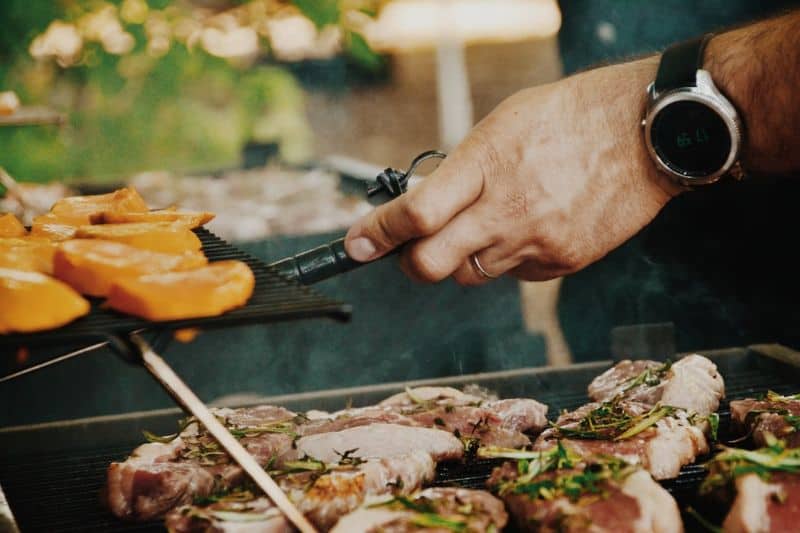 The primary cooking space
When talking about the primary cooking space, it's a no brainer that 6-burner gas BBQ grills offer ample space. With various burners and a large cooking surface, you'll love experimenting with all kinds of cooking using this type of grill.
A standard 6-burner BBQ usually features 550-650 square inches of cooking space. The primary cooking space is enough to cater to larger families or cook more, in general.
The extra space also enables you to prepare food while keeping the food warm on the other side. Multitasking at its finest! Perfect for a true grill master.
In addition to the primary cooking space and a side burner, the footprint of a grill should also be considered. Most gas barbecues, be it a 3-burner or 6-burner unit, feature a storage space.
This extra feature offers extra space to keep utensils and condiments while cooking. It's usually built underneath, serving as a storage cupboard for essentials, like:
Cooking utensils (cooking tools)
Removable drip tray when not in use
Charcoal briquettes)
Grill plates (e.g. hot plate)
Spare grill grate
Bottle opener
Gas bottles
Removable grease tray
Don't you just love it when you have lots of storage space in your BBQ grill?
Note: Your grill should sit 2-3 feet away from your house and other combustible materials for safety measures.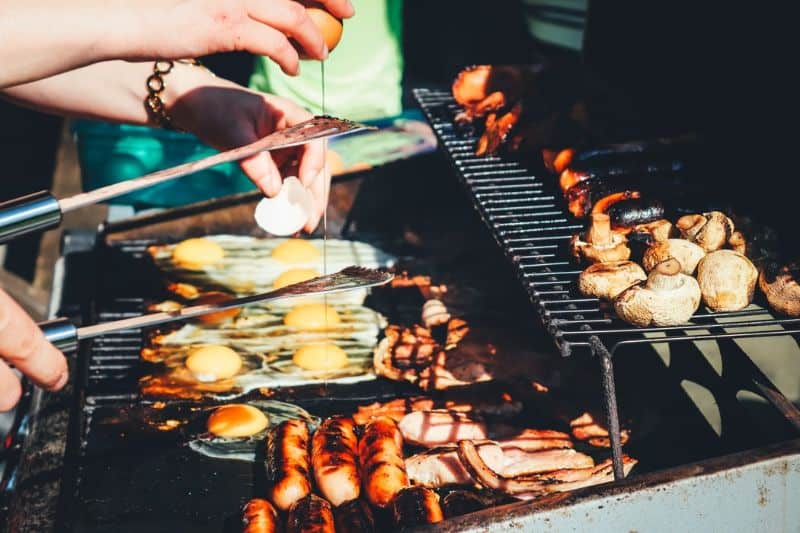 The fuel consumption (BTUs of heat)
More burners may be a perk, but it also means higher fuel consumption. So when shopping for grills, you might want to look at each burner's BTU rating (BTUs of heat).
This specification is an easy way to get an idea of how much fuel the model you wish to buy will consume per hour. Hence, a 6-burner grill would generate more BTUs per hour.
It consumes more fuel than 3-burner, 4-burner and 5-burner grills. Top tip: If you want to know how to calculate the fuel consumption of your gas grill, this article is a good read.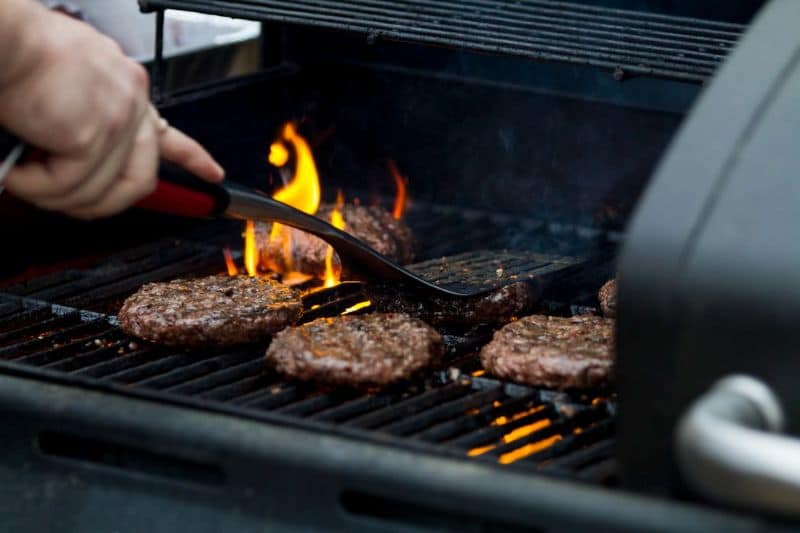 The other key features
Versatility is one of the key features of a gas burner BBQ, along with convenience. The beauty of this grill type is its function not only for grilling but also for:
Steaming
Searing
Rotisserie cooking
Even baking
You can enjoy the versatile features of a gas grill regardless of the number of burners you have as long as the unit has these extra features.
Another thing is the material, as this determines the overall quality of the grill. One of the best materials for gas BBQs is stainless steel. For one, because it lasts longer.
A gas grill unit made from stainless steel construction provides more sturdiness, too. What's more, this type of material is also known to regulate the cooking temperature and reduce flare-ups effectively.
Castor wheels also make a grill easy to manoeuvre around the patio or outdoor space. Investing in a gas grill with an integrated side burner is a smart choice, too.
As mentioned earlier, you'll gain extra inches of cooking space for sauces or prepping side dishes. An integrated side burner can also act as a warming rack, keeping your food warm.
Now that you know all the important factors of a 6-burner gas grill, you're all set to get your gas BBQ 6-burner!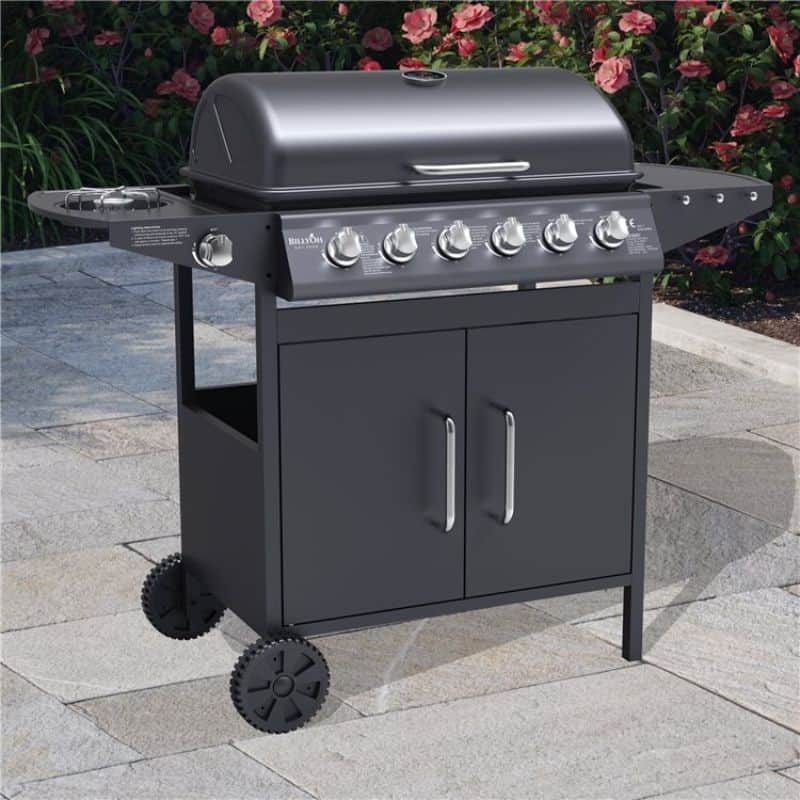 Best 6 Burner Gas BBQ: Matrix 6 Burner Gas BBQ
More is always better, especially when it comes to the burners in your gas grill. Six burner gas BBQs are an excellent way to up your outdoor cooking game.
And if there's a gas grill unit that earned its place in the grills hall of fame, it's the BillyOh Matrix 6-burner Gas BBQ.
The Matrix with six heat zones features stainless steel burners. They have electronic ignition with individual control, allowing you to cater to a range of preferences.
These burners are convenient for multitasking, and you're getting a lot from a single grill! But we haven't gotten to the cooking space yet!
The primary cooking surface of this stainless steel gas grill is 122cm x 98cm x 55cm. It also comes with a warming rack made from enamel wire, offering a more accessible space.
What's more, the side burner also lets you cook on your grill while food is under the lid, keeping everything hot and in one place. And with a side tray on top and extra storage below, you can keep utensils nearby while still keeping organised.
Other inclusions in this unit include:
Side table with three stainless steel hooks included.
Removable grease cup. Make cleaning your BBQ easier with a removable grease cup, and be ready for the next sunny day.
Built-in thermometer. Quickly and easily keep an eye on the cooking temperature on your barbeque with the external thermometer.
Easy to manoeuvre wheels. Wheels make gas barbecues easy to move around the garden and patio. Or, store your barbecue portable away over the cold months.
Get the BillyOh Matrix 6-burner gas grill for only £349.00!
The Bottom Line
So, should you get a 3-burner or 6-burner grill?
A 3-burner gas grill is one of the popular options, and for a good reason. But the same goes for a 6-burner gas grill.
But the decision actually depends on you and your cooking needs. For one, 3-burner gas BBQ grills allow you to:
Sear a steak on one area,
Cook burgers on another,
And prepare delicious food, such as side dishes, on the integrated side burner.
It would suffice for small outdoor cookouts. In contrast, 6-burner gas BBQ grills are up for a higher level of multitasking. 
Nevertheless, both gas grills can offer you great features and advantages to meet your needs. Also, our BillyOh Matrix comes with a 3-burner option. Check it out via the button below!
Shop BBQs
FAQ