Having just a garden is not enough. No wonder homeowners are trying to look for ways to enhance their home space and garden. There are so many ways to upgrade the overall look of your garden space. Adding a garden shed falls into that category.
With so many storage unit options available in the market, it might be a struggle for you to distinguish the perfect garden storage that will suit your needs. But don't worry because we've got you covered! We have put together this advanced guide to garden storage to save any confusion.
Advanced Guide to Garden Storage
What is Garden Storage?
An outdoor storage or garden shed is a single-storey unit you are likely to notice in nearly all gardens. Garden storage varies in design, style, size and construction—from garden storage boxes to plastic storage boxes just to name a few.
Take a visit to our website and find a suitable shed that will add the defining element to your garden space. If you're one of the gifted green-fingered Brits, you'd appreciate the importance of having a garden storage box in your garden.
Are you looking for a suitable place where you can store and keep all of your garden materials in one place? Then look no further as we have plenty of storage box options you can choose.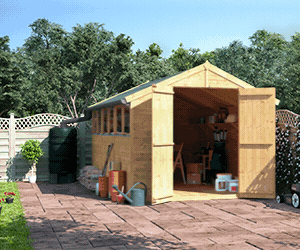 Give your gardening tools like shears, spades, trowels, especially the bulky ones such as lawnmower and wheelbarrow a perfect home to keep them safe. A garden shed can guarantee you with a dedicated area for your tools.
With that said, a garden shed is your ultimate storage solution! Surprisingly, an outdoor storage box can be more than mere storage.
Feel free to read our advanced guide to garden storage for a well-detailed guide on selecting the ideal shed for your garden.
Types of Outdoor Storage
Wooden, Metal and Plastic are the primary materials used for outdoor garden storage which have individual properties and purposes. When you think of a garden shed, a wooden shed is normally the most common type of storage that will come to mind. Moreover, metal shed and plastic sheds are just behind the wooden shed as their popularity are increasing over time.
Wooden Storage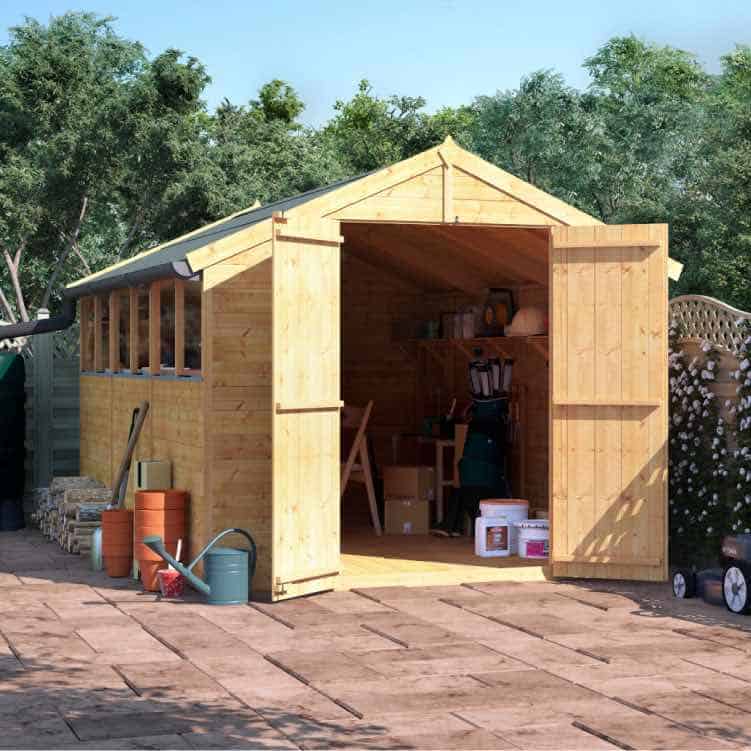 Our wooden storage is available in modern and traditional styles. With that, if you wish to have an outdoor building that will complement your garden space easily, you can opt for this one.
However, for you to keep your wooden shed fully protected against the rust, mildew and rot throughout the year, regular maintenance is a must.
Make sure to apply a treatment of wood preservative when you're buying a new shed. In this way, your wooden shed will last longer.
Metal Storage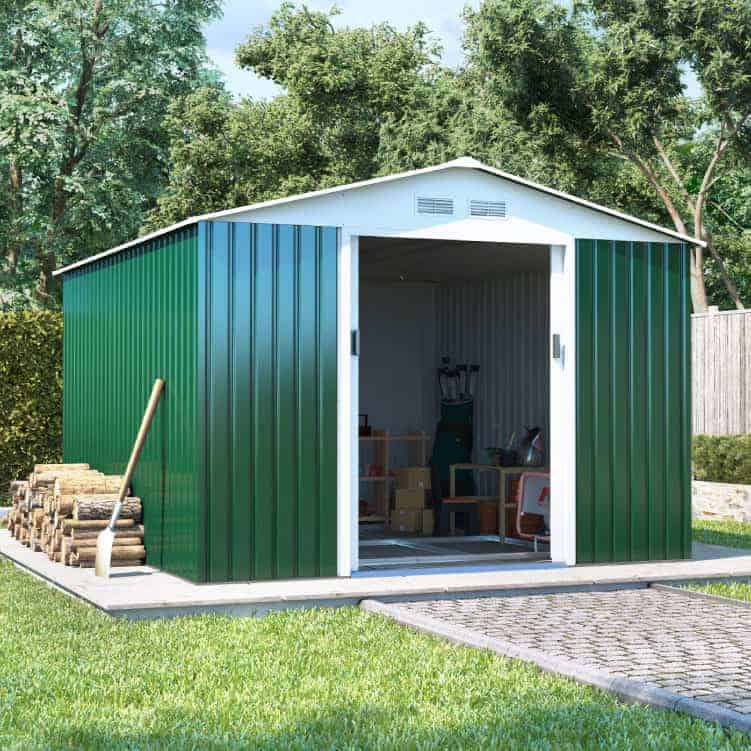 If you're looking for a strong and durable material for a shed, a metal shed is your best bet. Made from galvanised steel, metal sheds are ideal for those who wish to have a more secured unite for storage purposes.
Plastic Storage
Looking for a less expensive shed than the metal ones? You can opt for plastic garden storages as they're known for being the low maintenance ones.
This kind of storage features a sturdy yet lightweight, perfect for homeowners who plan to move it around and change locations into your ideal positions in the future.
What Is Outdoor Garden Storage Used For?
A garden shed is one of the most versatile outdoor buildings. There are countless uses and purposes where you can use your shed in your humble garden shed that you may not be as familiar with.
What can outdoor storage be used for?
Garden Storage
As we mentioned earlier, a garden shed is your ultimate storage solution. You can now keep all of your gardening materials safe in one area.
Why consider buying a garden shed? Well, it's an excellent investment for extra storage space if you want to declutter the stuff you don't want to be in your household. By simply installing a few shelves and storage boxes, you can organise your belonging according to their individual purposes.
Bike Storage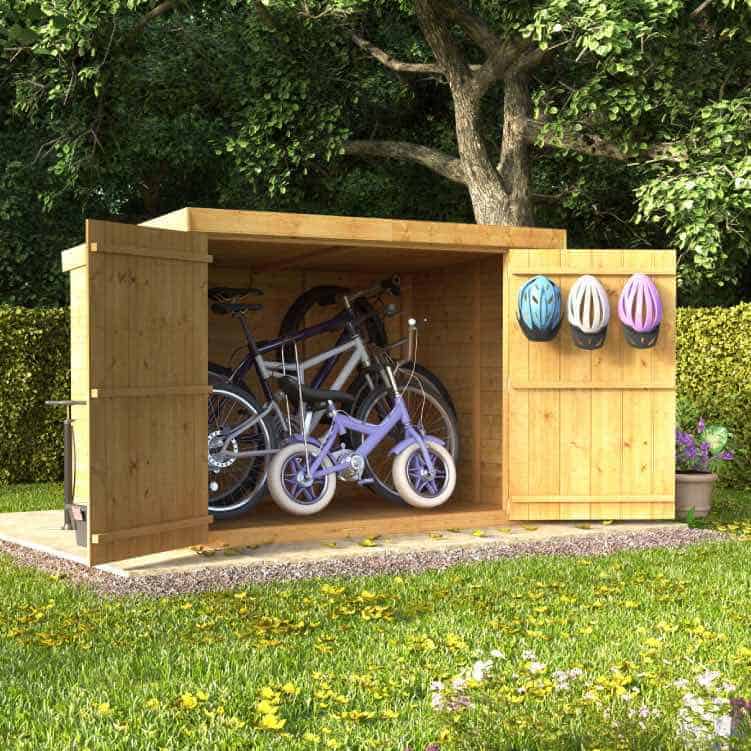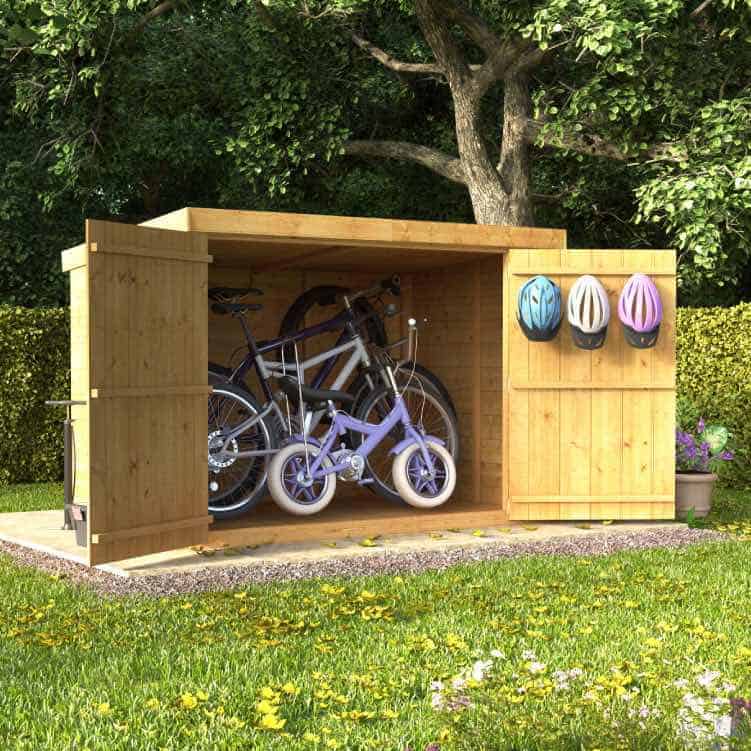 Tired of seeing your kids' bikes lying around your garage and garden space? Bike storage can be the solution to your problem! Yes, you've read that right. You can easily transform your shed into bike storage.
In this way, you can protect your bikes from the harsh elements and weather conditions. Also, this will help reduce the risk of getting the bikes damaged if they're left out in all types of weather.
Workshops
Perfect for craft junkies and DIY enthusiast, a garden shed can be easily transformed into workshops as well! You don't have to worry about the mess you're going to make because you can now have an area where you're allowed to get messy.
Garden Office
Another perfect alternative that you can do in a garden shed is a garden office. So, if you're planning to create a business from home, a garden shed can help you with that.
You can cut down on the cost of renting an office space. As well as save money on the commute to work.
Personal Gym Space
Who would have thought that it's possible to transform a normal shed into a personal gym space? This is a brilliant idea for fitness junkies who wish to do their workout routine without leaving their houses.
Simple Garden Shed Maintenance Tips
Inspecting your garden regularly will help you keep your shed clean and well-maintained effectively. An easy way to ensure you check the shed regularly is to clean it.
For insulation, keeping your shed warm and comfortable is exceptionally essential especially when you're planning to spend a significant amount of time inside the outdoor storage.
From cheaper garden stores to large workshops, outdoor storage can be an excellent addition to any outdoor garden area. Shop our fantastic range of garden sheds and find a garden building which is perfect for your garden and lifestyle!
Why not take a look at some of our garden storage customer stories?