Ask your children about Easter and the first thing likely to come to their minds is easter eggs = chocolates.
Because let's face it, to some Easter doesn't only mean family, traditions and love, it can also mean chocolate, chocolate and more chocolate.
However chocolates won't always be the answer to making your kids' Easter experience memorable. In fact, you don't have to spend a lot of money on buying your kids Easter gifts that they'll love.
Are you looking for some alternative easter eggs gifts for your kids? Then look no further, we did the legwork for you!
Did you know that over 80 million Easter eggs are sold annually in the UK? To boot, children receive an average of 8.8 Easter eggs per year—now that's a lot of chocolate!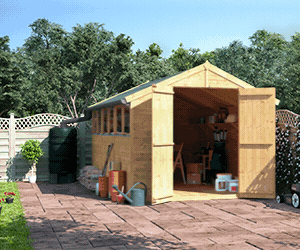 It's time to get rid of those high sugars and imminent cavities for a while. In this write-up, we have listed the perfect gift alternatives to candy to use for those Easter egg hunts.

6 Alternative Easter Easter Egg Ideas for Your Kids
You don't have to go Easter gift hunting on your own as these ideas can be easily found and are readily affordable. If you've given up high sugars and you want your kids to stay healthy, this list may be just what you're looking for.
1. Money


That's right, you've read it correctly! Money can be a great alternative to candies and chocolates for Easter eggs hunting. A little bit of cash is definitely an easter egg gift that is hard to beat.
We all know how much kids love money, admit it. But don't worry, there's no need to give them all the banknotes. A few pennies or a pound coin or two will do for the little ones. It's time for the kids to add some dimes to their piggy banks!
2. Legos


If you want to give your children a bit of challenge, why not buy a large pack of Legos and place a few pieces into each egg for a challenging Easter egg hunting! This is a creative alternative idea that can make the fun more than just an egg hunt.
Individual eggs is a much more exciting than stuffing the whole lego kit into the eggs. Doing this will not only get your kids' excited, but will allow their creativity to run wild!
3. Small Toy Animals


If you're struggling to think of what you can stuff the easter eggs with, Why not go for a large toy animals set? Most kids will enjoy this kind of small toy for sure.
4. Play-Doh


If there's one thing that kids are sure to enjoy, it's play-doh. Play-Doh will be one of the items that will satisfy their Easter hunt cravings. You can opt for the bag of 'party favour' Play-Doh for your eggs.
The kids will assuredly enjoy this as an Easter gift! However, you may have to use large plastic eggs to guarantee the Play-Doh to fit inside.
5. Temporary Tattoos
Temporary tattoos come in a wide variety of designs, so make sure to pick an Easter-themed temporary tattoo to suit your kids' taste this Easter.
Each tattoos comes on one big sheet; you can either cut them out individually and stuff them in the eggs. Or you can just buy a single pack of tattoos for each egg.
6. Pencil Toppers


Not only are pencil toppers cute, but this gift can also be easily stuffed into a plastic Easter egg. You can opt for larger sets if you wish to throw a big Easter egg hunt for children!