Just in case you weren't aware Black Friday is right around the corner. This means massive savings on a whole load of items you didn't even know you needed until the big day itself.
But are you aware of the best way to cope with the day? Should you sit at home warm and comfy on your shopping device of choice or do you brave the outdoors and grab whatever you can physically get your hands on?
To try and improve this potentially stressful day, we've come up with a guide on how you should go about making it through in one piece.
What is Black Friday?
With all this talk of Black Friday, do you know where it actually originates from? Since 1952, it has been known to mark the beginning of the Christmas shopping season in the United States as it follows the popular holiday Thanks Giving. Although the term "Black Friday" didn't become recognised until the 1980's.
However, here in the UK, it wasn't until 2014 that the major retailers adopted the idea of Black Friday. And every year since then, this once a year event gets bigger and bigger with millions of people collectively spending millions of cash.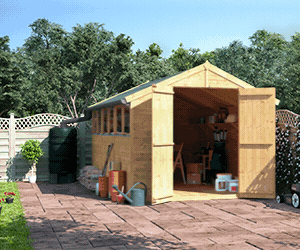 When is Black Friday 2018?
Black Friday is taking place at the end of this week. It always follows Thanks Giving meaning this year the big day falls on Friday 23rd November. However, most often you will see the deals starting days in advance, with the deals ending on the following Monday, which many of us like to call Cyber Monday.
Black Friday Tips
If you're anything like us, just hearing the words Black Friday can cause unnecessary panic. In fact, this is hardly surprising when you consider the filmed footage of scenes from the day where we humans turn into animals desperate for the items with the best deals.
Therefore, take a read of our tips, which will hopefully, make the whole day much more enjoyable.
Online
Buy online rather than in store – unless you can cope with the crowds
Make a list and set yourself a budget beforehand to stop you spending more than you have
Have your bank cards ready at your side
In Person
Have alternative parking planned just in case the nearest carpark is full
Go to the shops you intend to visit before the big day to know where everything is located
Bring friends
Have both cash and card incase of techonology failures
Set up mobile payment such as Apple Pay to make buying quicker
What to Buy this Black Friday