One of the best ways to bring your family and friends together is having a barbecue party. This is why we came up with the ultimate BBQ guide for a BBQ party where you can transform your garden into a space for entertaining.
To make sure that you're having perfect grilled meat for your barbecue party, this ultimate BBQ guide got you covered! It doesn't matter if you're using a gas or barbecue grill, just follow the guides listed down below to help not only you but also your guests enjoy a memorable and delicious BBQ.
Mark loves cooking on his new gas BBQ!"The buying of the BBQ was simple and the delivery was ahead of time. The…

Posted by BillyOh on Thursday, 12 April 2018
The Ultimate BBQ Guide
Here are some facts and information about barbecue for someone who loves BBQ party. Barbecue originated from the Caribbean 'barbacoa'.
It is a native Indian structure used for smoking meats. Did you know that flame-grilled meat is one of the reasons why human brains have developed so quickly?
In fact, 80% of the US households owns a BBQ grill or smoker.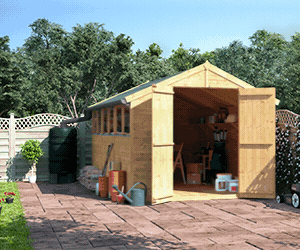 The Grill
If you want a hotter maximum temperature, we suggest using a charcoal grill rather than a gas grill one. Normally, a gas BBQ grill can only give you a lower maximum temperature.
A charcoal grill is also a great choice for strong smoky flavours. Nonetheless, if you want slightly inferior BBQ flavours, you can opt for the gas grill.
Both charcoal and gas grills are good for cooking red meats, vegetables, seafood and poultry. In addition, you have to keep in mind that flames can be unpredictable on a charcoal grill whilst it is more convenient and controlled on a gas grill.
If you're not in a hurry, you can use a charcoal one for grilling, howbeit, the preparation and cleaning are a bit longer. On the other hand, if you're running out of time, a gas grill will do the trick since it is easy to start and clean.
The Meats
For burgers, you can make your own with butcher ground beef. To perfectly cook it, it must be in a direct heat with a high temperature (450 to 500 °F).  The cooking time is 8-10 mins and the ideal flip frequency is only once.
The next one is for the steaks. You can test how well the steak is cooked by its firmness. Same with the burger, it must be in a direct heat with a high temperature (450 to 500 °F).
30 minutes is enough for the seasoning time. The perfect cooking time for a steak is about 6-10 mins and the ideal flip frequency is only once.
Another one is hotdogs. To perfectly grilled the hotdogs, it's also must be in a direct heat with a high temperature (450 to 500 °F). 5-8 mins the ideal cooking time and the flip frequency is three times.
For the seafood, you can cook fish with lemon slices to avoid sticking. To perfectly cook it, it must be in a direct heat with a high temperature (450 to 500 °F).  The cooking time is a bit longer and it's for 30 minutes. The ideal flip frequency is only once.
On the other hand, poultry should only be in indirect heat. To avoid the burnt bits, you can use a dry rub and baste in the sauce. The preferred temperature is medium (350 to 450 °F) and 2-18 hours seasoning time. The suggested flip frequency is twice.
For our last kind of meat, the roast joints. Same with the poultry, it should only be in indirect heat with a low temperature (250 to 350 °F). 2-4 hours of cooking time and 30 mins of seasoning time. The ideal flip frequency is only once. You can trim the fats so that the meat will directly soak smoky aromas.
The Sides
Spicy Grilled Corn
Bacon Macaroni and Cheese
Grilled Vegetable Kebab
Creamy Potato Salad
The Chef's Top Tips
To add more flavours, add aromatic herbs to your coals.
Baste the meat with sauce and marinade them for 5-10 minutes.
Rest meat at room temperature before and after cooking for 30 minutes.
Use the right tools for grilling (fish slice, tongs, grill basket, and a food thermometer.)
Hosting the Perfect BBQ Guide
You don't want your guests complaining about how raw or burnt the burgers and meat are, do you? Therefore, we have provided you with 10 tips to accomplish your dream BBQ party.
Instead of complaining, they will be eagerly watching you as you prepare the food with their taste buds tingling. Our tips include how to go about preparing your barbecue, what to think of before the big day as well as the best food to provide.
1. Turn up the Heat
The first thing you need to consider is to check if your coals are hot enough before you start cooking. Preferably, heat up your BBQ grill for 20 minutes before you begin cooking your food.
2. Don't Forget your Tools
You have to keep in mind that there are certain tools for barbecuing. You can use a fish slice or tongs which are the most ideal one, or a grill basket and a food thermometer.
3. Oil the Grill
Make sure to brush a touch of olive or any cooking oil you prefer before you put any food on the barbecue.
4. Drizzle some Apple Juice
Did you know that apple juice is not just a refreshing, tasty drink, but it's also good to use for giving the meat a full flavour, moist and tender? You can drizzle the meat with apple juice, in fact, this method works well on pork, as well.
5. Don't Burn the Food
Avoiding flame is a great way to avoid getting your food burn on the BBQ grill. To make sure that your food will not end up getting burned, you can add them to the grill once the coals start to glow at a light grey colour.
6. Skewers
To achieve that tasty skewers, here are the few tips that you can follow:
Soak the skewers in water for 30 minutes
Choose the food you are going to put on the skewer (meat, lamb, chicken thighs or pork shoulder)
Sprinkle your choice of flavourings on the skewer and head to the grill
Medium-heat is the ideal temperature for skewers
The cooking time is 5-7 minutes.
7. Don't Forget the Veggie Guests
Of course, don't forget to prepare some meals that will satisfy your vegetarian guests' cravings. You can prepare them a potato salad, a bread roll, and some halloumi and mixed vegetable kebabs to the grill.
8. Allow the Meat to Sear
To know when the food is ready to be flipped, you can use your tongs and give the meat a slight nudge. If there is no resistance, then start flipping!
9. Pudding Perfection
An easy yet perfect dessert that you can serve to your guests is a bowl of chopped fruits. For extra fancy, you can add some ice cream or jelly.
10. Clean Your BBQ and Cooking Utensils
Lastly, of course, you have to clean out your BBQ and cooking utensils. In this way, you don't have to worry about your next barbecue party plans as your BBQ tools are ready for the next grill.