Our eyes are sensitive even to the tiniest dirt that can enter the socket. But can you imagine an insect living in your eye socket feasting on your tears and sweat? Well, this woman has four! 

Cemetery
Taiwanese woman Ms He rushed to the hospital after thinking that she picked up some dirt in her eye from some windy place that caused severe itching and discomfort. 
To the doctors' awe at Fooyin University Hospital in Pingtung, they have discovered that the woman inadvertently became host to the insects after visiting a cemetery. 
After dealing with the freakish case, physicians are now calling He's condition the 'world's first.'

Sharp Pain
According to the woman who's in her mid-20s', she was at a family member's grace when she acquired the 'bees' on her eye. At first, she thought it was a usual speck but she was unable to deal with it herself.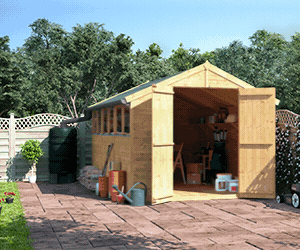 "We were visiting and tidying a relative's grave, and I was squatted down pulling out weeds," He stated.
"I felt wind blowing into my face, then I felt something in my eye which I thought was sand or dirt."
"I cleaned my eye using water, but it started hurting a lot at night, a sharp pain, and I was tearing up."
She had no choice but bring herself to the nearest medical facility to relieve the pain that's bugging her eye and releasing too much tears.
Professor Hung Chi-ting, the hospital's head of ophthalmology, said four 3-millimetre-long bees were found living inside her eye. It was the first case of a person's eye playing host to insects in human history. 

Legs
Recalling the moment when the doctors have spotted the tiny bees, Chi-ting said something appeared while he was viewing through the microscope and they look like legs.
"I saw something that appeared to be insect legs, so I pulled them out under a microscope one at a time without damaging their bodies."
"They were four sweat bees," the ophthalmologist stated.
Despite the discovery, the bee-like insects that have been living on He's eye sockets have not yet been named.
The patient has also suffered from cellulitis and keratitis, a bacterial skin infection and inflammation of the eye's cornea, as a result of the bees feasting inside her eye for four hours.
"They nest near graves and in fallen trees, so it's easy to come across them while hiking in mountains," the professor said in a press conference. 

Chi-ting has also added that the bees are attracted to humans' salty sweat and tears so they mostly stay on the eye. Thankfully, the Taiwanese woman has now been discharged from the hospital despite her eye's grisly-looking photos.