It's the most wonderful time of the year until you are forced to defrost the car, endure chapped lips and end up with a muddy lawn when the snow melts — and these are only a few of the most annoying winter disadvantages in the UK.
Don't get us wrong; the winter can be a beautiful British season; however, there are still a few issues we can't help but experience during the coldest months of the year. Amid the mood-sapping freezing temperatures, shorter days and longer nights, everyday life has to carry on as normal.
So, we have put together some of the common seasonal irritations you can relate to during the winter. Brace yourself for our 11 winter disadvantages!
1. Damaging winds
Fallen fences and downed trees in the garden, though a common occurrence after winter storms in the UK, can be extremely inconvenient and potentially dangerous.
2. Frosty car
Winter requires every vehicle owner to get out of bed earlier and make sure they have enough time to scrape ice off of their car's windshields.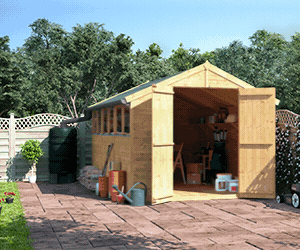 3. Troublesome weather
There can be a lot of annoying things about the British winter, and one is going out to the bins at 16:00 in the pitch-black only to return inside with frozen fingers and sodden slippers. Yup, it can happen daily and can be really frustrating.
4. Frozen garden
Accomplishing any gardening work becomes a nightmare with rock-solid soil, even taking weeks to thaw at times.


5. Grit problems
One day the council will have run out of grit or forgotten your area and drivers will be skidding on the roads; when a truck does come, it will inevitably drive right in front and scratch all of your vehicle's paintwork.
6. Forgetting accessories
Leaving the house during winter is one thing, but remembering to take a coat, hat, scarf and gloves is another. Cold and wet extremities usually become the trying consequence of forgetting your warmers at home.


7. Dry skin
When talking about the worst winter disadvantages, spending too much time outside during this frosty weather can leave your lips to chap, knuckles to crack and skin to dry.
8. Slushy snow
Enjoy it while it lasts, because once the snow begins to melt, you'll be left with a muddy lawn which can be really annoying and difficult to manage.


9. Risky paths
Amid winter months in the UK, if backyard pathways aren't slick with wet fallen leaves, they'll probably be slippery from an overnight ice-covering anyway. For the interiors, however, you can still winter-proof your home in some efficient ways.
10. Obnoxious Christmas decorations
Some neighbours just tend to overdo their Christmas decorations — displaying hordes of neon reindeers and flashing Santas on their roofs or garden. And though it can be the least irritating thing during winter, a few too many festive decorations still attack the ears and eyes.
For your own outdoor decor, meanwhile, make sure to apply these classy ideas to adorn your garden for Christmas.
11. Endless fireworks
Most British families gather and celebrate Bonfire Night and the New Year. Winters in the UK, however, seems to include a nightly stream of bangs and whizzes, usually happening from the 5th of November until deep into February, scaring pets and frustrating their owners all the while.