There are endless possibilities for kids when it comes to autumn crafts — most of these they can do at the comfort of their own playhouse!
Creating art projects for autumn can also be a great way for parents to spend quality time with their children now that the weather is getting colder and the nights are getting longer.
So, grab a whole bunch of art tools and paint in your favourite autumn hues, some pipe cleaners and googly eyes and let your kids' imagination do the magic!
Easy and Clever Kids' Crafts for Autumn
1. Autumnal Tree
An easy yet beautiful craft, this autumnal tree is made through the process of tissue paper bleeding. For such, you will need non-colourfast tissue papers that are the hues and shapes of autumn, a paintbrush, brown paper, some toilet paper rolls and water.
Simply let the kids place the tissue paper cut-outs on a white piece of paper or cardboard and paint them with water. Once the colour has run down, remove the tissue papers with a tweezer and complete the craft with the tree's brown paper trunk and tissue roll leaves!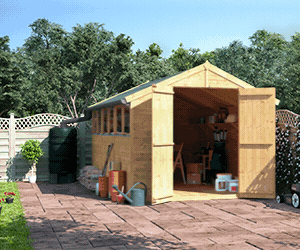 2. Handprint Autumnal Tree
One of the best ways to recreate trees in autumn is through a handprint painting! For this idea, the children also need to paste their handprints on a tree trunk cut-out to complete the craft.
3. Apple Stamp
Are you looking for a DIY stamp for an autumn project? Take an apple and cut it in half for a perfect shape! Simply let the kids dip the apple in orange paint and decorate it with googly eyes and colourful pipe cleaners.
Friendly tip: pick a bruised or older apple for the stamp and keep the best ones for eating.
4. Handprint Keepsake
Both a classy craft and a keepsake, you will only need three or more colours of paint, a white paper or canvas, a marker and cute little handprints for this beautiful autumn project!
5. Yarn Wrap Leaves
For this idea, you will need to prepare cardboard cutouts of leaves and some colourful yarns. Then, let the kids wrap the cardboards with yarns at different directions until it's covered, creating cute autumn leaves!
Aside from leaves, you can also cut spider and pumpkin shapes out of the cardboard.
6. Leaf Haircuts
A simple activity for the toddlers, ask them to gather some dried leaves from a morning walk at the park. Then, cut out some eyes and smiles from old sticker books for the kids to paste on their crafts.
Lastly, allow the kids to give their leaves a fresh look by cutting their hairs — the uppermost part of the foliage.
7. Autumn Mask
Spark your kids' creativity with this crafty mask! All you need to prepare are paper masks (or fabric alternative for better comfort), some autumn leaves and ribbon to complete the project.
If you have gathered the leaves sometime earlier, you can give them a glycerin bath to preserve them.
8. Acorn Craft
A fun and an adorable autumn craft for the little ones, prepare some acorn cardboard cutouts with holes at the bottom for them to paint and thread twines in.
You can use a pencil to create holes in the acorn craft and make sure they are large enough not to give the kids a hard time.
9. Hedgehog Foliage Art
Hedgehogs are a beautiful autumn craft inspiration the kids will surely love. Provide them with some simple cutouts and let the children play with their creativity in pasting leaves on the body, including the googly eyes.
10. Handprint Autumn Wreath
For a beautiful autumn wreath, you can let the kids grab some paint and create colourful handprints. Then, draw the stems with a marker, cut them out and paste the handprints evenly on a trimmed paper plate.
Hang your creative wreath on the window for the kids to see!
11. Recycled Autumn Wreath
For another beautiful autumn wreath idea, all you have to do is ask the kids to gather all the sticks, pine cones and leaves they can get during an outdoor stroll.
Then, cut out the middle part of a green paper plate and paste the elements around it using PVA glue!
12. Paper Art for Autumn
Kids love pasting various elements on their art projects. For a simple autumn craft, allow the kids to create their own tree with colourful cutouts on a plain, white paper.
13. Autumn Greeting Card
For a combination of cutting, pasting and drawing elements on an art project, let the kids create a beautiful greeting card with foliage and crayons.
Instruct them to use the scissor properly and cut autumn leaves into bits. They can then paste it in front of the card to form a tree and draw its trunk and stems using crayons.
14. Conker Craft
With some colourful pipe cleaners, googly eyes and a bunch of glue, you can let the kids experiment with conkers and re-create different creatures!
15. Leaf Silhouettes
A simple activity the little ones can do, let them create beautiful patterns with autumn colours and variety of leaves.