A lot of factors can trigger stress and mental health-related conditions for people at present. And, it is important to take care of this aspect of our well-being as much as our physical health.
One of the best and most simple activities that have been proven to help reduce levels of anxiety, depression and stress is bird watching! It can keep our minds calm, active and entertained, according to outdoor experts.
So, if you want to relax and improve your mood, consider keeping an eye on our feathered friends, getting to know them and identifying each species.
Bird Watching and Mental Health
Though there was no link established between different species of birds and mental well-being, a recent study by the University of Exeter revealed that bird watching in general increases feelings of relaxation. It has has been positively associated with improved mental health – irrespective of a range of socio-demographic factors, including neighbourhood, income, age and ethnicity.
Bird watching can be an easy source of relaxatio. It does not require a lot from you — just your eyes, ears and a little bit of interest in the variety of wild bird species that exist in your area.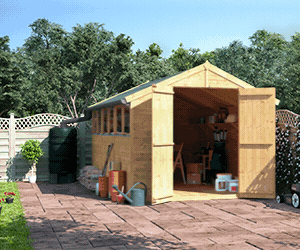 If you are not yet convinced, here are the nine benefits that bird watching can add to a person's mental health and well-being as a whole:
1. Keep calm

Bird watching is a calm and quiet activity, helping you spend some time away from the many distractions and stress of the modern world. It provides you with an opportunity for quiet contemplation, even if you're just looking out of your window.
2. Social hobby
Aside from the much-needed solitude, bird watching can also help you bond with friends and family of all ages. It can help you meet new acquaintances too — people who love this hobby as much as you do. It is particularly beneficial to people who struggle with feelings of loneliness.
3. Get outside

The fresh air of the outdoors can improve a person's mood, memory, and concentration. So, compared to staying inside the house most of the time, bird watching can provide you with a great excuse to spend time outdoors, whether you
attract them to your garden
or visit them in the countryside.
4. Natural benefits
Nature greatly affects a person's well-being, stimulating your senses with the relaxing sights, sounds, and smells it can bring. So, watching birds while you're out and about can keep your mind busy and provide a natural and pleasant time away from the strains of everyday life.
5. New scenery

Aside from discovering new bird breeds every time you go out, you can also get to explore beautiful sceneries in the great British countryside. Bird watching can encourage you to get out when you only feel like staying at home, especially amid the cold winter months.
6. Active mind
When you are trying to look for and identify various bird species, your mind stays alert, improving cognition for both old and young enthusiasts. It may take a while before you begin to differentiate species successfully, but the wait will be worth it.
7. Exercise effect

Bird watching not only alerts your mind but also makes you physically active whilst walking to spot various species. Aside from enjoying the view of your gtarden or countryside, exercise improves your mood and helps reduce feelings of stress.
8. Meaningful research
Not only is bird watching a satisfying activity, but keeping an eye on our feathered friends is also a hobby that comes with a sense of purpose. This is since a lot of ornithological organisations, and charities need donations to fund their surveys, counts and research from amateur bird watchers across the country.
9. Easy entertainment

Boredom is believed to have a negative effect on a person's mental health. So, bird watching can be an easy source of entertainment, requiring a minimum amount of time, money and skill.