Autumn gives life to a lot of British countrysides — waiting to be discovered and taking the breath of visitors away.
If you want to walk across these magnificent spectacles this autumn but have no idea where to start, look no further because we have listed down the best ones for you and your family!
1. Winkworth to Oakhurst walk – Winkworth Arboretum, Surrey
Autumn brings the splendour of Winkworth Arboretum to life with its rich blazing colour from the American, Japanese, and Norwegian maples. It is a 2.5 mile walk from the woodland to the top of Hydon's Ball where you can enjoy a spectacular view across the Surrey landscape.
From there, the route will bring you to the charming village of Hambledon where Oakhurst Cottage is located — a 16th-century labourer's home which remained allmost unchanged for the past hundred years or more.
2. Autumn Colour Trail at Ashridge – Ashridge, Hertfordshire
If you want a spectacular woodland and parkland view, make sure to visit this route in Ashridge. It will give you a breath-taking scenery at every turn and every climb.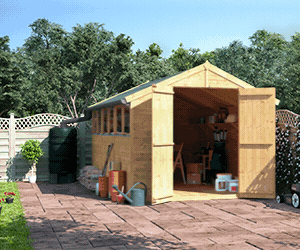 This trail's final stretch offers a stunning palette of colours provided by the beech, oak and lime trees. You can also climb the monument to catch a glimpse of the place's autumn splendour. Wildlife spotters will have a great time too, with resident muntjacs or fallow deer herding through the trees during this season.
3. Blickling Estate walk – Blickling Hall, Norfolk
The Blickling Estate walk will give you ample opportunity to enjoy its autumn colour when passing through or beside several sections of the woodland. You can pause by the Great Wood for a perfect place to take in your surroundings.
A mix of English oaks, groves of beech and ancient sweet chestnuts, and small-leaved limes in this area will bring you a sea of vibrant russet hues. If you feel the need to take a little refreshment, Blickling Hall has a café, and you can also head to the National Trust-owned local pub named Buckinghamshire Arms.
4. King Alfred's Tower walk – Stourhead, Wiltshire
After a refreshing 5-mile walk through beautiful woodlands, this route will lead you to King Alfred's Tower. It is open only during the weekends starting from 12 noon to 4 pm throughout October.
This tower is a 160-ft. high folly designed for Stourhead's owner Henry Hoare II in 1772. It is believed to mark the ground where King Alfred the Great rallied his troops in 878.
5. Heddon Valley to Woody Bay walk – Heddon Valley, North Devon
Lying close to the West Exmoor coast, this walk was a favourite among Romantic poets. Autumn transforms its path through the valley with vibrant yellow gorse, which makes the air smell like coconuts down to the sea at Heddon's Mouth.
Higher up the area, there are also plenty of walking routes, including a historic 19th-century carriageway and part of the South West Coast Path. It runs across some of England's most dramatic coastal cliffs.
6. Teign Gorge walk – Castle Drogo, Devon
Perhaps the most popular route in Dartmoor, this route will take you through areas rich in history. You can take a glimpse of the imposing bulk of Castle Drogo — the last castle to be built in England.
It also includes the Fingle Bridge, a popular focal point for budding photographers. Kids will surely love an autumn walk along this route too, having the opportunity to play Poohsticks on the River Teign.
Its return journey follows the river's path through dense oak woodland. This route offers vibrant shades of yellow and orange among its foliage. If you look up, you also might catch a glimpse of the castle above the trees.
7. Saddlescombe Farm and Newtimber walk – Devil's Dyke, West Sussex
Merely 5 miles north of Brighton, the Devil's Dyke is full of stunning vistas. This walk includes a panorama which Romantic painter John Constable has tagged as "the grandest view in the world."
It also offers a working farm nestled among rolling hills up to the remains of Iron Age ramparts and old chalk pits. A colourful habitat all year round, the flowering devil's bit scabious transforms the hillside to an even more vibrant haze of purple in September.
8. Beech Avenue and Droves walk – Kingston Lacy, Dorset
Taking you around a beautiful network of droves, this 3.8-mile walk moves along the stunning 1835 Beech Avenue and back to the outskirts of the Kingston Lacy parkland. It was established in 1835 when William John Bankes planted 731 trees along the side of the newly built road.
Beech Avenue's tree canopy forms a beautiful tunnel of russet colour during the autumn months. Currently, National Trust is trying to conserve this stunning visual landmark by replacing lost beeches with hornbeam trees.
9. Rich Reds of Brownsea walk – Brownsea Island, Dorset
Brownsea has an unspoiled landscape that provides a peaceful haven for visitors who are seeking a bit of autumn colour. From beeches and sweet chestnuts to hazel trees and North American scarlet oaks, this route offers a whole range of bright hues you can enjoy.
You can also spot local wildlife such as migrant redstarts and the local population of red squirrels. It is an easy walk which will take you around the island, which also has a sweeping coastal view.
10. Gibside Skyline walk
If you love spotting wildlife during your autumn walk, Gibside will offer you red kites, roe deer and many other rare animals.
Autumn offers a change of colour among the trees below the area, allowing you to take a glimpse as you rise out of the Derwent Valley on this circular skyline walk. With a lot of opportunities to pause and take in elegant panoramic views, it provides you with a great walk on a crisp autumn day.
If you need a place to warm your toes afterwards, you can visit the Gibside Pub. It is open until 9 pm on Friday and Saturday evenings – making it the perfect place to relax with local ales or tuck into delicious fresh pizzas baked in a wood-fired oven.