Amidst the global Coronavirus outbreak (COVID-19), authorities are encouraging people to stay at home to prevent it from spreading further. For this reason, it is important to be responsible in making the most out of our food at home and limiting wastage during this time of uncertainty.
To help you extend the shelf life of your stockpile, our home experts have created a list of some of the foods you can freeze.
1. Corn on the Cob
Excess corn doesn't need to go to waste because you can keep them in your freezer — they can last up to a year! Immediately after picking, you can husk, blanch, and freeze corn on the cub.

2. Eggs
As long as you are freezing eggs without the shells, they can last for up to a year. It's best to separate the whites from the yolks and place them in airtight containers before doing so. Egg yolk, however, can be trickier to freeze due to its texture, so you can mix it with 1/8 teaspoon of salt before storing.
You should also take note that eggs that have been frozen and thawed should only be used in dishes that will be thoroughly cooked.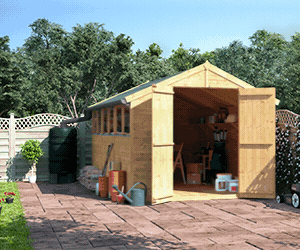 3. Cooked Rice And Pasta
If you want to prepare quick and easy meals, you can cook a big batch of rice and pasta ahead of time and freeze it. You can then simply thaw some and add sauce for meals you can whip up instantly.

4. Avocado
Freezing avocados for future use is quite simple. Mash or cut them into small pieces and put them into resealable bags or containers before putting them in the freezer. Make sure, however, to freeze avocados only to use them as ingredients in the future instead of eating them raw as they can change in texture.
5. Onion and Garlic
Freshly chopped onions and garlic in sealable containers can be kept in the freezer for future use. You can use them in most dishes with little to no thawing. Onions can also be caramelized before freezing.
Onion and garlic are also two of the natural remedies you can plant in the garden. Check out our blog to know more.

6. Bread
You can make bread last up to several months when you freeze it. You simply need to place them in a layer or two of resealable bags before placing them in the freezer.
7. Flour
Freezing flour when it's about to expire can prolong its life. Just keep it in an airtight container before putting it in the freezer to prevent it from going rancid. You can then simply let it warm up on the counter before using.

8. Ginger
Similar to onion and garlic, freshly-peeled ginger in a resealable bag can be stored in the freezer for future use. Frozen ginger tends to be easier to grate too.
Ginger is also one of the 15 best foods for the immune system. Discover more in this blog.
9. Herbs
If you have excess herbs after using only a portion for your dish, you can chop them, add them into ice cube trays, put in some water or olive oil, and place them in the freezer. You can then easily add these frozen herb cubes when cooking your future meals.

Grow Your Own Food Forest With These 4 Easy Ways
15 Easy Snack Ideas for Your Barbecue Party
Instead of feeling overwhelmed with the COVID-19 global crisis, it's best to be in-the-know about the best health and lifestyle practices we can adopt. To discover more health and gardening tips, make sure to visit our BillyOh blog site.