Halloween is one of kids' most awaited time of the year — especially the parties and games that come with it. Aside from allowing them to trick-or-treat, make this occasion more memorable with amazing Halloween party games!
1. Mummy Wrap
Prepare a bunch of tissue papers because the kids are about to be living mummies!
For this game, you will need the children to build groups of 2-4 people and decide who will wrap who. Then, set up and alarm and whoever covers their teammate with tissue paper best after time's up will win!
2. Halloween Tic-Tac-Toe
A classic but thrilling game, you can build the kids a giant pumpkin tic-tac-toe board. You can also design their markers with creepy characters!
3. Phonic Web
If you are looking for an educational option, you can set up this giant spider web with words on each box. The kids will then need to throw their spider into the web and read the word it lands on properly!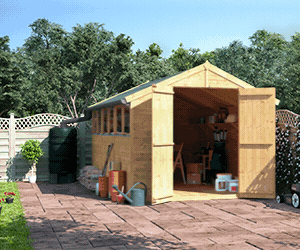 4. Ghost Busters
Speaking of spooky fun, kids will surely love to bust ghosts around the house! You can either buy or print out some ghost cards and hide them all over your home for the kids to find.
5. Web Catch
Spiders love doorways! And this is where this fun game was inspired. To recreate the idea, simply criss-cross some black masking tape from the side of the door to the other.
Then, prepare some colourful pom-poms for the kids to throw and whoever sticks the most on the spider web wins!
6. Halloween Bowling
Halloween crafts should come handy in this game — using some spooky-painted tin cans as bowling pins for the kids to knock down. When it comes to the bowling ball, it would be best to use a creepy eyeball for the occasion!
7. Halloween Doughnuts
Laugh hard while watching the kids chase their swinging Halloween doughnuts in this messy but luscious game! Simply hang some doughnuts for each kid and instruct them to finish as much as they can without using their hands.
8. Pumpkin Ring Toss
This idea is a game of coordination for the kids — tossing some round glowsticks into various pumpkin handles. Let the children line up and have an equal number of chances to throw and earn the most scores!
9. Bobbing for Apples
A popular and thrilling game, prepare some tubs of water and apples for the kids to play. Let them transfer the most fruits from a tub of water to an empty container using only their mouths!
10. Poke-A-Pumpkin
Kids are always ready for treats in Halloween parties, so set them up a game for a chance to get some! For this idea, paste a bunch of paper cups into a board and fill some of them with sweets. Then, cover each cup with orange crepe papers and let the kids guess which contains Halloween treats!
11. Pumpkin Toss
Another fun tossing game, borrow some of the kids' candy baskets and prepare jelly pumpkins for them to throw. Then, set up a certain distance for the children to stand on and the player with the most successful throws wins!
12. Jack-o-Lantern Memory Game
For this keep, you will need to prepare some orange paper plates and identical pairs of spooky faces. Then, scatter the pumpkins on the floor face down for the kids to memorise and match!
13. Halloween Bingo
Children will surely love playing a kiddie bingo — not to mention the Halloween characters that come with the game. You can easily purchase some of these cards from the market or online stores. If you're feeling crafty, you can create pumpkin markers for the kids to enjoy!
14. Would You Rather Game
Twisting a common game to match the Halloween theme, prepare some 'would you rather' questions for the kids to answer. Make sure they include some spooky situations and Halloween-treat-inspired queries!
15. What's in the Box
Halloween is the perfect occasion to play this game. So, set up a box which reveals what's inside on the front view and collect those slimes, fuzzy spider legs and peanut butter for your mystery items!