Nothing beats the smoky aroma of barbecue on a sunny day. For people who love BBQs, here's how you can make the most of the National BBQ Week!
The sunny skies might bring some rain showers over the weekends, as the summer weather in the UK is unpredictable, but that doesn't mean you should stop dusting off your grill and launching your best barbecue party ever.
No matter what the weather turns out to be, our experts have compiled a few things you need in planning for your BBQ party this weekend! Feel free to use our ultimate BBQ party guide and read our 10 tips for hosting a perfect bbq.
How to Make the Most of the National BBQ Week
Get the Grill Ready

Nowadays, a wide variety of affordable charcoal BBQ or gas grill sets are available in the market. So, if you don't own one yet, it's never too late to purchase your own BBQ grill and plan out the National BBQ Week this coming weekend!
To prepare your grill, simply fill it with charcoal (if you have such type), light it up, then wait for the coal to glow. When the charcoal turns white, and a crust of ash has formed in them, wait for the flames to die down. You can then start grilling your meat, and you'll be sure there will be a lesser possibility of burning your food.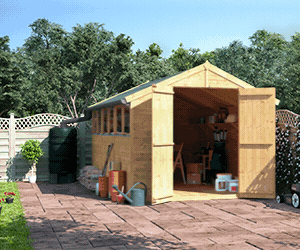 Aside from charcoal, you may also use wood chips in grilling. Gas BBQ can make your life easier, but grilling on natural fire brings out a whole different taste in food. You can also add some fresh herbs to your charcoal to boost meat flavour.
Check out our best BBQ grills to buy this 2019 for under £300!
Preparing the Meat

Some don't like planning their barbecue parties in advance as they take advantage of the excellent weather. In some instances, marinating the meat the night before the gathering can be overlooked for common reasons such as not having enough time or not having all the ingredients needed.
If that's the case, you may consider massaging the meat with the BBQ sauce before it hits the grill.
Experts suggest that an easy sauce recipe contributes to a great BBQ experience. Chimichurri is one of the most straigntforward BBQ sauce recipes you can make. Just mix chopped parsley, salt, olive oil, and garlic until you get a pesto consistency.
For sausages, you may boil them first before actually cooking to release all the fat.
With burgers, however, you can sprinkle some sea salt on the patties right before you put them on the grill. Then marinate beef in soda to break the nerves and cells of the meat, making it perfectly tender.
Grill the Vegetables

The National BBQ Week celebration will not be complete without grilling some vegetables!
Corn should be soaked for half an hour in a large bowl of water. After that, wrap it in a foil and cook over the barbecue for 25-30 minutes.
Cook other vegetables such as peppers, aubergine, courgette, or long-stemmed broccoli over the coals, too, and draw those fantastic grill marks on them! You can also prepare a sumptuous coleslaw that goes well with burgers and bangers.
Add cheddar cheese to your usual mix of grated carrots, shredded cabbage, and mayonnaise.
Side Dishes

Complete your National BBQ Week celebration with snacks on the side!
You can serve some popcorn, flatbreads, and cheesy fries for the little ones. Wrap them in a foil and instantly throw them on the grill to cook.
You may add some citrus fruits over the coals, too, to add zing to your meat. Squeezing some on cooked meat or vegetables will also make your grilled food tasty.
How to Cook

Think beyond the usual way of cooking meat!
Instead of using a brush and oil, you could use some woody herbs. Experts suggest using a few twigs of thyme or rosemary to add flavour to the meat rather than using easily-melting bristles.
Pineapple slices are great with chicken, and you can just flip them around like burgers. It will make the chicken sweeter and juicier which the kids will surely love! You can also cut big watermelon chunks and sear them side-to-side with the steak.
Meanwhile, some people are big fans of putting fish on the barbecue. You may do so by stuffing them with lemon, pepper, and dill. Then, add some more wood chips on the coals for a smoky flavour.
Lots of Brits do not believe in flipping their BBQ meat, but chefs suggest that it is essential in grilling. According to food experts, you may turn the meat every 15 seconds to avoid juices from dripping out. Give the steak two minutes for a medium rare cook.
Drinks

What is a BBQ party without glasses of cold drinks, especially on a weekend night, right? A fair-weather classic would be a margarita and red wine that matches your fatty meats well.
Mix one part tequila, half measure of triple sec, half part of lime juice and ice to create your perfect margarita in a cocktail shaker. Coil the rim of a chilled glass in salt and pour in the drink.
Aside from red wine, you may also try bourbon with ginger ale to pair up your meats and garnish the drink with a slice of lime.
Desserts

After savouring all those juicy meats, your taste buds will need some sweets.
Serve some grilled peaches with vanilla ice cream to satisfy your guests' cravings. Some half-sliced bananas stuffed with Mars bars are also excellent choices. Wrap them in foil and cook until they're gooey. Serve them hot and sweet!
You can also create a delicious kebab by including some thread of marshmallows and strawberries on the skewers.
Safety

You will not enjoy your BBQ party if everyone is at risk. If you're out on hot days during the celebration, sunscreen lotion and a hat will be your best friends.
Your grill, however, should not be placed under a porch or wooden overhang. It would be more tolerable to get wet if it rains than to see your porch on fire.
Nevertheless, prepare a handy spray bottle of water in case a minor flare-up happens. Most importantly, do not leave the BBQ grill unattended, especially if you have pets and kids with you at the party.
Know more about barbecue safety, such as setting it up ten feet away from the house to lessen fire hazards.
We hope you enjoy National BBQ Week with these tips!