Though it is still recommended to consult a doctor when experiencing any health problem, there is no harm in keeping a steady supply of natural remedies in your garden. As a matter of fact, famous author and environmental scientist G. Tyler Miller discovered that one in every four drugs sold in pharmacies contains natural elements from plant life.
To help you grow your own and take advantage of their potent properties, here are some of the most helpful natural plant remedies for common health issues:
1. Garlic and Onions — For High Cholesterol Levels

Though we don't usually view garlic and onion as medicine, various studies have discovered their useful medicinal properties. In one study, experts found out that flavonoids in onions lowered the levels of the low-density lipoprotein (LDL) or "bad" cholesterol in obese people who are at risk of cardiovascular disease.
Garlic, on the other hand, also has the ability to reduce cholesterol up to 30 milligrams per deciliter (mg/dL). Its cholesterol-lowering abilities appear to be dose-dependent, which means that the more you take, the lower your cholesterol will drop.
Growing garlic and onions in the garden is an easy task as they require little attention. In fact, you can plant them together and experience amazing results.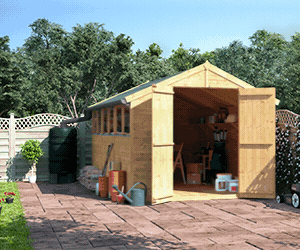 2. Dandelions — For Kidney Problems

Wild or cultivated, the dandelion plant has been tagged as the 'cure-all' herb. A US Agriculture Department study, after analysing 100 grams (about a cup) of dandelion greens, found out that it contains 14,000 IU of vitamin A, 35 mg of vitamin C, 397 mg of potassium, 66 mg of phosphorus, 187 mg of calcium, and 36 mg of magnesium.
When it comes to fighting kidney problems, dandelions exhibit diuretic effects, promoting increased urine production. It also helps replace the potassium that you might have lost in the urine. All parts of this plant are edible, including the leaves, roots and flowers.
Dandelions grow in sun or shade, but you can harvest for better-tasting greens in a partial to full shade. They also best thrive in rich, fertile, well-draining, and slightly alkaline soil. Know more about some of the edible garden plants in this blog.
3. Peppermint — For Digestive Discomfort

Popularly known as a flavouring agent in toothpaste and chewing gum, peppermint also packs strong medicinal content. When brewed as tea, it can help relieve digestive discomforts such as bloating, indigestion, and vomiting.
Studies have also discovered that it can potentially relax your digestive system and ease pain. It prevents smooth muscles from contracting too, which can help relieve spasms in your gut. Some also apply it topically as a liquid or lotion to soothe sore muscles.
All mint plants can spread rampantly in a moist garden, and they are one of the best herbs to plant indoors. You can grow each plant separately in their own large pots. Make sure to harvest the leaves before flowering as otherwise, they can begin to taste bitter.
Peppermint is also one of the 9 natural insect bite and sting remedies.
4. Lemon balm — For Muscle Spasms

Aside from its antiviral properties from its tannins content, lemon balm also has eugenol. This can help calm muscle spasms, numb tissues, and kill bacteria. Its fragrant leaves and flowers' relaxing and antispasmodic effect on the stomach and nervous system can serve as great natural remedies at home.
What's great about lemon balm is that it is tasty and gentle enough for children's consumption. You can serve it as a tea or tinctures with a glycerin base. It can also be easily grown in the garden, creating a pretty patch of bright green colour in your outdoor space.
5. Calendula — For Wounds

People have been using calendula as an antifungal, antiseptic, wound-healing ally for centuries. It blooms yellow-orange daisy-like flowers which contain skin-soothing properties used in many natural cosmetics and diaper creams.
Calendula is a freely reseeding annual plant that blooms in an entire season. It grows in full sun and can be a lovely addition to your garden for its yellow and orange flowers.
To use this plant as one of your natural remedies at home, you can harvest its petals fresh. You can also dry an entire bloom before they form seeds.
6. Eucalyptus — For Cough and Sore Throat

A lot of cough medicines contain eucalyptus oil. It has been recognised for its ability to treat coughs and associated respiratory problems such as pharyngitis, bronchitis, and sinusitis. The eucalyptus plant also exhibits immune-enhancing effects which influence the body's ability to deal with bacteria.
To use it as a natural remedy for cough, you can simply pick a few leaves and consume it in the form of a hot tea. This drink can help relieve the symptoms of most breathing and respiratory issues.
Home gardeners can grow eucalyptus plants as potted shrubs. Make sure to bring them indoors when the weather gets colder in winter.
11 Most Powerful Medicinal Plants in the UK
5 Must-Have Plants and Herbs You Can Grow in Your Tea Garden
Begin your herbal gardening journey with these plants for natural remedies and take advantage of their potent ingredients! If you wish to help them thrive all-year-round, you can also shop through our wide array of efficient greenhouse designs.