Summer is here! Meaning it's a great time to set an activity for kids to play outside and enjoy the warm weather. But for some kids they might prefer being at home glued to their gadgets, than experiencing the outdoors.
Truth be told, it is essential for kids to be interacting and communicating with their peers in the real world rather than just chatting online. As experts say, the more personal interactions they engage in, the more their emotional and intelligence quotients develop.
So why not facilitate that interaction? Get them to participate in an outdoor party at your place and allow them to engage with the phsyical world!
If you don't know what exactly to do, don't worry! With this list of fun outdoor party ideas from our experts, you can find ways to get their little feet on the ground and playing in no time!
7 Summer Outdoor Party Ideas for Kids
Here's a list of outdoor party ideas for kids that you could pull off to make them appreciate being active outside the house: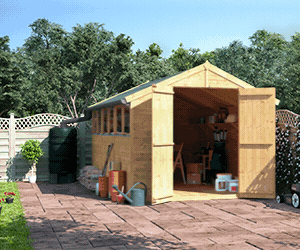 Pool Party

Summer vacation will not be complete without a pool party! This kind of celebration would be one of the perfect outdoor party ideas for kids this season. If you are going to host a children's party for their friends, might as well hold it in your swimming pool at home or in a resort.
Keep the kids entertained with some water games in the pool like cannonball competition, volleyball, basketball, or a swimming race. Nevertheless, do not forget to prepare some thirst-quenching drinks too. The party will absolutely be their cool-down after being in school for months.
Movie Watching

Hosting an animated movie marathon party is one of the most affordable kids' activity you can do in your backyard. Bringing creativity in your garden space will make the movie experience more enchanting and memorable.
You will only need some cute blankets, sheets, and pillows for their seats (which you probably already have at home). Then, set the screen under the stars in a tent or maybe your child's playhouse. Serve their favourite food such as hotdogs, fruits, and cupcakes. Let them binge watch and binge eat on that day!
Art Extravaganza

Stimulate the kids' creativity! Encourage them to love art and create artistic projects. They could learn how to be respectful and compassionate by realising how people can have different interpretations of something, specifically a painting.
Gather the kids in your garden and let them draw whatever they want. Prepare their canvases, paint, and brushes. Let their tiny hands get dirty with colours during this paint party.
Obstacle Race

You could absolutely create an inexpensive obstacle course for the kids. Try reusing the things at home like pallets and build the trail. You can also add some challenges in the water like paddling from a point to another, if you have the means.
Let them sweat, run, jump, and play 'till they drop and laugh! Doing this activity for your kids' next garden party could teach them unity and teamwork.
By doing so, you can make them realise that quitting is not an initial solution when experiencing hardships in life. They might not understand the wisdom for now, but they can eventually apply it at some point in their lives.
Water Balloon Baseball

This game is another activity that includes water. Get the kids moving with a hydro-balloon baseball that will make them feel excited.
Same rules apply with the typical baseball; you only have to replace the balls with water balloons. Let the kids have fun this summer with this innovative sport that will surely give them an adrenaline rush.
Treasure Hunting

Kids will surely have an great time treasure hunting! It is going to be epic as they roam around seeking for things (using the clues they have in their hands), then rejoice after finally finding the answers.
Think about the kids' skill level in preparing the clues. Make sure that they could figure out the hints, or else everyone will get stuck in the game.
Spread the answers quite far from one another.For the hard level, you could perhaps include some challenges in every station before they can finally get the answer.
Gardening Party

This is probably one of the most productive outdoor party ideas for kids this summer. Engage them with some gardening techniques and make them learn about the importance of planting.
They could plant seeds that will eventually bloom. Be sure to ask the kid's to label their plants, so you may invite the kids again in the future and see the fruit of their labour.
Make this summer their most memorable one yet with these fun activities.