Winter is on its way! It is time to face those colder temperatures and heavier winds which leave our homes much more vulnerable to damage.
Typically, winter brings us freezing weather conditions that put most of our household items to test. By preparing your home for the cold weather, you'll be able to cut down energy costs, preserve your interior and improve your level of comfort.
Home experts from Jarrolds.com have listed down some of the most efficient tips on achieving a winter-proof home. These ideas will ensure that your house withstands the upcoming harsh winds, blowy snowstorms and frosty conditions!
1. Check The Roof


Without a doubt, the winter season brings us the most unpredictable and varied weather conditions. So, it is important to keep on top of your roof maintenance since they face the brunt of harsh weather. If you manage to spot a problem earlier on, then this will save you costs in the long run.
In addition, wintry weather provides quite a challenge for professional contractors to work, making it harder to apply and use sealants. So, it is vital to check our following list on which areas of your roof require the most care and maintenance.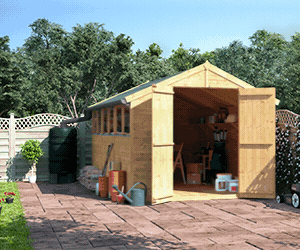 Must-do List:
⦁ Remove heavy ice and snow
⦁ Check your insulation
⦁ Repair any broken tiles or bricks
⦁ Clean dirt and debris
⦁ Remove overhanging branches
2. Improve Insulation


One of life's simplest pleasures is arriving to a warm, cosy home after a long day at work. So, one of the best tips to winter-proof your home is by keeping it well insulated.
This technique helps improve the comfort of your home and reduce energy bills. Rather than breaking the bank to replace all of your windows and doors, there are plenty of cheaper alternatives to help retain more heat inside the house.
Take a look at these simple tips on how to keep your home well-insulated.
⦁ Block any air leaks or draughts
⦁ Seal any gaps or air leaks around window or door frames
⦁ Close gaps in the floor or skirting boards
⦁ Ensure walls and loft are insulated
⦁ Use curtains and blinds
Benefits of insulation
⦁ Save on energy bills
⦁ Stay warmer for longer
⦁ Retain cooler air in summer
⦁ Increase property value
3. Boost the central heating system


To make sure your house is prepared for the winter, you'll need to inspect your central heating system. It is important to ensure that it is in safe working condition and is performing the way it should. Annual servicing will reduce your energy bills and help you deal with the coldest time of the year.
Also, don't forget to check if your boiler pressure gauge is reading at one bar. If it is too low, you will need to call a professional to take a look or invest in a replacement. By regulating your heating with a thermostat, you can control the temperature of your home. This allows you to set your heating to a timer, so it kicks in earlier and warms your house up quicker.
4. Clear the gutters


Another great but simple winter-proof tip is to clean out your gutters. It is easy for leaves and branches to collect in your guttering over time, which are likely to block your pipes. This can prevent water from flowing freely, which can cause damage to walls with damp and leaks. Gutters which are left cluttered with debris, dirt and water can freeze overnight and pull away from your building.
5. Shut off the water supply


To winterize your home properly, it is important to shut off your outside water supplies. This includes hose taps and sprinkler systems. To drain them, you will need to use an air compressor that forces water out of the pipes. This will prevent any bursting or leaking pipes during the winter. If you ignore a leaking tap or pipe, this will increase your energy bills.