Whether you own a gas BBQ or a charcoal grill, there are just some things that you should never do! Whether it's letting kids and pets run around while you're dealing with flames or some…shall we say more obvious fails – there are a few BBQ Do's and Don'ts that we like to stick by.
That's why the team at BillyOh got together and picked their most useful BBQ tips. And to put the cherry on the cake we thought we'd pair that with some of BBQs biggest fails to start National BBQ off with a bang!
Check out our tips below to stay safe and smart on the barbecue.
---
BBQ Don'ts:
1. Don't: Start Your BBQ With Petrol
We feel we have to say this before we even get started – if you're using a gas bbq definitely don't start it with petrol!
But even for a charcoal grill, we'd advise against using petrol to start your BBQ. This can lead to all sorts of problems like flare-ups or the flame going back inside the bottle and even explosions!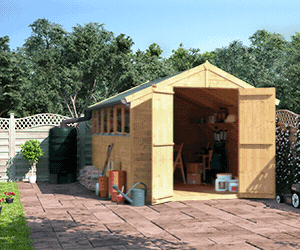 If you do still want to get your grill going, allow some lighter fluid or accelerant to soak into charcoal before lighting!
And on another note, don't squirt water on flare-ups. This can stir up ash and debris all over your food. And if you have a grease fire – because water and oil don't mix it cause just spread the fire with grease particles vapourised in the water!
Top tip: Keep an eye on your grill. Have a fire extinguisher or sand bucket nearby. Don't use accelerants whilst cooking (only in moderation before lighting if need be).
2. Don't: Try To Do Too Much At Once
Having a BBQ with a side table for preparation or hooks for utensils can be a real saviour. We've all been in a position where we're trying to juggle burgers, sausages, a beer and more!
But having too much in your hands is going to cause you undue stress and create a perfect 'recipe' (pardon the pun) for disaster! Instead, take one thing at a time, and utilise your BBQ's side table or a separate station for prep.
3. Don't: Put Your BBQ In The Wrong Place
To ensure that you can BBQ safely and without hassle, you need to make sure you're set up before you start grilling.
Try to make sure your BBQ is:
On level ground
Not under any tents, marquees, or gazebos
Ideally not on grass (especially if using a charcoal grill)
Not near to any boundaries
Properly supported
4. Don't: Move Your BBQ (Within Reason!)
And whether you're using a charcoal kettle grill or a premium 6-burner gas BBQ, one rule stays the same –  don't move it!
Never ever try to move your barbecue around whilst in use. Apart from safety hazards like:
Getting burned by an open flame
BBQ's become too hot to touch once at temperature
Compromising or putting strain on your gas line
Spilling hot charcoals
you might just lose all your food too! See the video below for yet another BBQ fail.
5. Don't: Mix and Match Foods
Make sure that you use a fresh, clean platter for your cooked food so you don't contaminate it with E. coli.
If you're preparing food, try to move from vegetables to meat. Once stuff is on the grill it shouldn't matter so much as everything should be left until cooked to temperature.
Top Tip: A cheap pair of plastic doctors gloves (or even those you get at the petrol pump) comes in handy for handling BBQ food in a hygienic manner.
---
Extra BBQ No-No's
Now, there isn't a BBQ fail video for everything, so just remember – don't:
Drink too much before or whilst operating a grill
Inhale the smoke
Forget to tell your neighbours about your potentially loud and smokey BBQ
Fail to plan for the weather
Serve meat straight away – let it rest
Try to get cooking too quickly
Also, don't try to cook an apple tart on your barbecue…just in case you were wondering!
But getting your gas or charcoal BBQ out doesn't have to be all doom and gloom. Instead, follow the BBQ tips and hacks below to see what to do when grilling.
---
BBQ Do's
6. Do: Have A Fire Extinguisher Handy
As we said earlier, whether you find yourself with a grease fire or not, it's always handy to have an extinguisher around.
7. Do: Stay Hydrated
And as much as you should probably stay off the beers while you're on grill duty, you should also remember to keep yourself and guests hydrated.
Of course, another alternative could always be to cook low and slow using a Texas smoker (complete with a bottle opener so you never have to leave the grill!).
Or check out our video on BBQ drinks ideas below:
8. Do: Oil The Grill
Clean up can be one of those things that puts people off of barbecuing. But we've got a quick and easy solution – just oil your grill!
When bringing your grill up to heat, simply put some oil on the grill grate to ensure food doesn't stick or cake to it.
And when finishing up your BBQ, simply leave the grill running a little longer to carbonise any leftover food deposits. These will then become easy to simply scrape off with a wire brush. Check out this post for more BBQ cleaning hacks.
9. Do: Remember Your Utensils
If you're the appointed grillmaster, you don't want to be running in and out of the house all day. Not only can this create a window for accidents when you're not at the grill, it's just a pain in the bum!
Instead, why not opt for a BBQ with utensils hooks to save yourself the hassle? With these, you can make sure you always have:
BBQ forks
Multiple tongs for different foods
Teatowels
Disposable plastic gloves
Briquettes and/or charcoal
(A cool drink!)
10. Do: Check Your Gas Lines
Before you even start up your BBQ, you should always make sure to check that it works safely.
And if you have a dual fuel gas and charcoal BBQ you'll need to do this as well as check your ashtray. Make sure all grease catchers are emptied before use to prevent fires. Then check your gas lines with a dilute soapy water solution to check for bubbles where there are perforations.
To see the whole method, watch the quick video above. Or you can get yourself fully prepared with our ultimate BBQ checklist.
But just to recap:
Do have a fire extinguisher handy
Don't use petrol whilst cooking or pour water on a fire
Do properly position your BBQ outside and on flat ground
Don't move your BBQ whilst in use
Do wear gloves or wash your hands regularly
Don't cross-contaminate plates, utensils etc.
Do check your gas lines and follow fire safety steps
Don't drink too much and forget about your grilling duties!
We hope we helped you come up with some ideas (and a chuckle or two!) ready for your next BBQ.
And if you want to invest in a BBQ for the first time or upgrade your barbecue grill, shop from our huge selection via the button below!
Shop BBQs
FAQs
Dust and ashes can build up inside, beneath, and even outside of a grill. There's also grease, grime, old food and fats.
Follow the steps in our How to Clean a BBQ guide and you can get your grill ready for your next BBQ.
For charcoal BBQ, good quality charcoal is essential. These light right away and burn better without tainting the flavour of the food. Simply build charcoal up in a small pyramid at the bottom of your grill bowl and consider using an accelerant (bear in mind, this may affect the flavour of your cooking).
As for gas grills, keep the lid raised while lighting, turn the gas on and press the electric ignition to start. Lower to suit your temperature.
As for electric BBQs, flip the switch on, and it will start heating up right away. Simple as that!