The population of bees is currently getting smaller year on year. Globally, this is due to industrial agriculture, parasites/pathogens, and climate change.
And while these pollinators are losing their original habitats, planting some of their favourite plants in our own space can help improve their numbers.
Best Pollinator Plants to Grow in the Garden
Pollination is an essential, natural process of reproducing plants. It also helps plants produce more seeds and bear the fruits we consume.
Aside from different bee species, insects such as butterflies, mosquitoes, and moths pollinate flowers too. However, pollinating insects have rapidly decreased over the last 20 years.
This decline can be traced to the increasing use of chemical pesticides that kill the good bugs, as well as various developments that destroy their natural habitats.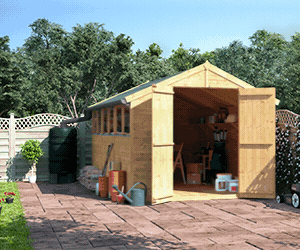 Despite this, it's not too late to reverse the damage, Planting some of the best plants for pollinating insects can attract these beneficial critters and increase their number.
Aside from the power to beautify your yard, this technique can help you bring back the original design of every natural space — cater to plant pollination!
Lavender

Due to its abundance of pollen and nectar during the summer months, lavender is one of the most popular choices to entice bees and butterflies. Aside from its attractive scent and colour, this flower is also incredibly easy to grow.
Phacelia

This plant is loved by a lot of insects, especially lacewings and ladybirds, who also feed on unwelcome aphids. It attracts bees as well. Besides being awesome for pollinators, this flower's beautiful appearance can also augment the look of any garden.
Scabious

Flowering for months, this plant blooms right through summer. Butterflies, finches, and linnets love to feast on its abundant and high-quality nectar.
Fennel

This plant creates an umbrella look with its small, bright yellow blossoms that attract a variety of pollinators. It does so during the summer and is best grown in sunny conditions.
Monarda

Thriving best under hot weather, this plant creates colourful clusters of long-tubed flowers is known for attracting insects as well as hummingbirds. Start growing Monarda in spring to take the best advantage of them in summer.
Sweet Alyssum

Bees and male mosquitoes love the sweet honey smell of this plant's white flower clusters. They feast on its tiny but nectar-rich blooms.
Asters

Asters are perennial flowers that bloom from August to October. They play a vital role during these later seasons, serving as a source of food for native bees.
This plant also helps sustain monarch butterflies during their August migration.
CONCLUSION:
Helping pollinators, attracting dragonflies, creating a butterfly-friendly space, and helping local wildlife thrive are some of the simple ways to give back to nature. Development has damaged our environment more than enough, so its but time to taks some initiative and help it survive.