There are so many ways to lose weight and to maintain your overall health and well-being. Generally speaking, when people talk about losing weight, it's usually synonymous with the phrase "working out" as it's the most popular way of losing weight. Typically this involves doing strenuous exercises at the gym—doing cardio and resistance workouts. However, did you know you could get some serious workouts at the garden as well?
We understand if you'd be puzzled with this fact as most people only understand gardening as planting and taking care of plants. However, based on a new study, gardening is linked to significant health benefits!
When you think about it, it does make much sense. The toiling for hours on end, the repetition of specific movements for an activity, the lifting of heavy objects, and the high you get after you finish the whole thing. Are we talking about going to the gym? Or gardening?
If you're still not convinced, our garden experts, together with our fitness expert friends from Vivotion, have broken down the surprising health benefits of gardening. Maybe it's time for you to take a break from the gym and focus more on your garden instead.
Significant Health Benefits of Gardening
Gardening may be new to you, but hey, don't underestimate its power!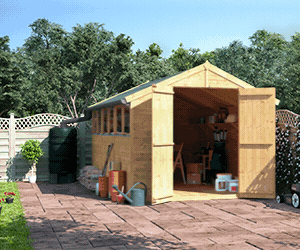 So, are you ready to get down and dirty in your vegetable patch? Below, we have listed the significant health benefits of gardening that you can reap without leaving your house!
1.Gardening Keeps You Healthy and Fit

It is usually advised to have roughly 150 minutes of exercise per week. That much exercise can seem discouraging. For the average person, 150 minutes is a boat-load of time at the gym. However, there is a workaround.
Did you know that you can burn 200 calories by simply pottering in your garden for 30 minutes? That's like the equivalent benefit of cycling steadily for four miles.
By doing thirty minutes of gardening, five times a week, you are doing the equivalent of the advised 150 minutes of working out.
So if you're looking for an outdoor activity that offers you physical benefits in terms of bone, muscular, and cardiovascular health, gardening can be your best bet! It's a great all-around workout as it works your shoulder and abdominals at the same time.
Not only can it help you lower the risk of heart disease, diabetes, and other types of cancer, but it also allows you to maintain proper bodily function as your body ages.
2. It Helps Ease Chronic Pain

It turns out gardening 'isn't just about the greens, soil, and having the gifted green-finger ability. Gardening and landscaping can also act as a therapy for those people who experience chronic pains (e.g., arthritis, tension headaches, back pain).
For people with arthritis, staying physically active is necessary as it helps to relieve the stiffness in joints, which leads to an increased range of motion. However, this kind of activity might not work for everyone, so it's better to ask for your healthcare provider's advice before you trade your gym membership card for a spade.
3. Gardening Clears Your Head

Studies show that moderate exercises can help in reducing stress, but did you know that gardening can offer you extra benefits? It will allow you to work while being close to nature, and this can help reduce stress, lower anxiety, and possibly even help with depression.
Gardening is brilliant if you don't have much time in your schedule. By gardening, you can ease your mind while letting yourself engage in physical activities. A win-win for your mental and physical health!
4. It Improves Your Diet

Imagine going home from work, and your garden welcomes you with a rich source of fresh fruits and vegetables. Clearly, this is one of the best advantages of being a vegetable and fruit grower—you get to eat your healthy harvest.
If 'you're looking for a way to add more nutrients to your diet, growing edible food through gardening is a simple solution that can add more greens and healthy alternatives to your diet.
Also, if you're a parent, this is your chance to influence your children to be vegetable lovers. Not only does gardening provide you with your own herbs and vegetables, but it can also help you and your whole family attain a healthy lifestyle!
5. Gardening Improves Quality of life

According to studies, gardening leads to many positive health changes. Just look at all the items listed above.
Studies also show that this kind of outdoor activity increases the quality of life satisfaction for the elderly. It says that elders who engage in gardening, lower their risk in falls, stress, and their need for medications.
Gardening for physical and mental health
Now, picture yourself reaping all these fantastic health benefits of gardening. Aside from having a healthy and active lifestyle, you get to create a beautiful environment for you and your family's enjoyment.
What a perfect way to improve your mental and physical health in your own yard!