When it comes to garden furniture sets, particularly tables, you have a couple of options. Either you go for a wooden table, or you consider a rattan or aluminium dining set that comes with a glass tabletop.
Glass dining tables are an excellent choice for a space that might need to look a little lighter and brighter. But like any other parts of furniture, they also need special care.
If you want to learn how to clean rattan furniture, you'll also need to know how to clean your glass dining table. Here's how you can take care of it.
Key takeaways:
Glass dining tables add a stylish touch, resulting in an elegant look. They can make a small patio appear wider and more open as well.

Outdoor dining sets, e.g. rattan, metal, or wooden, can also come with tempered glass tops

When not in use,

furniture covers

can keep your glass dining table covered and protected.
Glass Dining Tables
Glass tables are stylish and sleek. They make a beautiful addition to any garden or patio settings, even in dining rooms.
But if you have kids, pets, or even clumsy adults, you need something that's safe, too.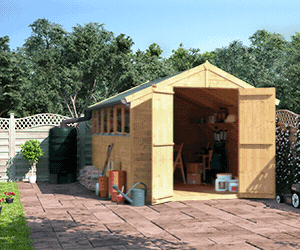 Luckily for you, you can still have glass surfaced tables even if you own a rattan or metal table. All you need is to place a tempered glass-topped cover, and voila!
Glass surfaces used as table tops for dining sets can be annealed or tempered.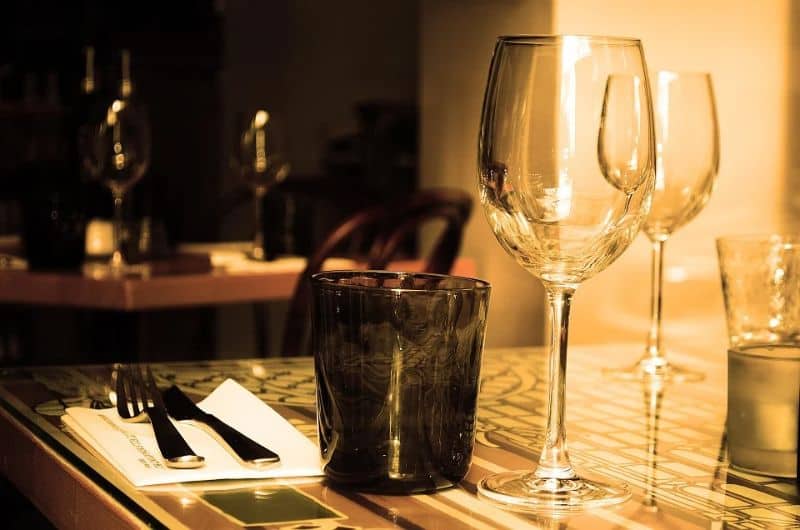 Annealed vs tempered glass dining table
Before investing in a glass table dining set, make sure you know which type of glass will suit your needs. For this category, you have two choices:
Annealed glass is a standard, basic everyday glass. You may have seen one before but never heard of it.
It's often used in household items like tabletops, cabinet doors, and basement windows. If an annealed glass cover breaks, it'll shatter into big pieces, which can be hazardous.
In contrast, tempered glass is a toughened and type of safety glass. This means it's stronger and thermal-resistant, withstanding severe weather conditions.
Plus, it doesn't break under pressure either. But if a tempered glass cover breaks, it'll shatter into small, pebble-like pieces.
This type of glass is usually found in:
athletic facilities

balcony doors

exhibition spaces and displays

facades

shower doors

swimming pool glazing
If you want to have a glass cover that's safe and built to last, we recommend a tempered one.
Take a look at the BillyOh Modica rattan cube sets. On top of its space-saving quality, it also comes with a tempered glass-topped table.
The Modica is ideal for al fresco dining, garden parties, or simply enjoying a few drinks. If you want to bring a touch of class to your garden (with a touch of glass!), check out this compact rattan cube set!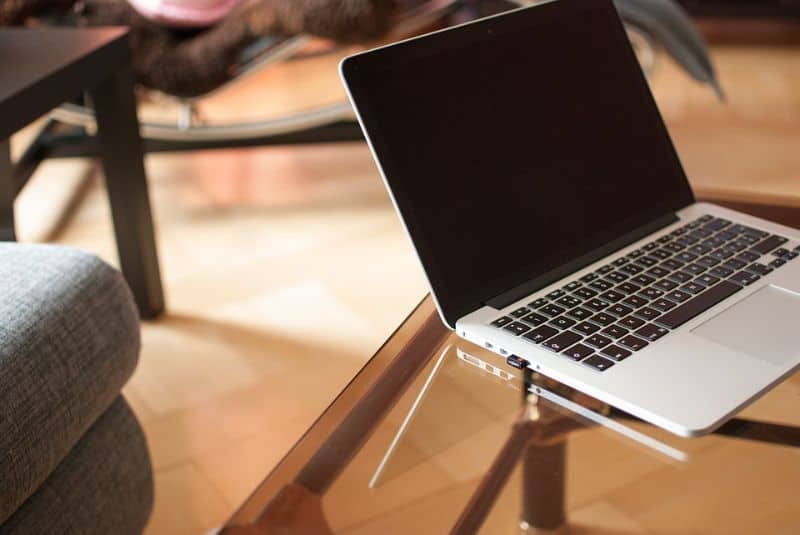 Taking Care Of Your Glass Dining Table
When you know how to take care of your glass table, cleaning it becomes much less hassle. Taking special care will help preserve your garden furniture for longer.
1. Avoid putting a load of items on the table
Although a tempered glass cover is solid and durable, you'll want to make sure you're not putting too much pressure on it. Keep the clutter off and avoid having too many objects to prevent possible cracking or breakage.
2. Use coasters or placemats
If you love having your morning coffee on your dining table, there's a high risk of spillage and marks. This is where coasters and placemats come in handy.
Using a coaster or placemat can avoid marks on your tables from drinks like water, coffee, and soda. They also can help prevent heat and water rings, keeping the glass looking at its best.
These water rings and marks are likely to form due to the condensation on the cup, mug, or bottle. So now you know what to do next time!
3. Watch out for scratches
Pay attention to what objects you put on your table. Any sharp objects can pose a threat, or worse, permanently damage the glass surface.
We recommend not to place any sharp, metal or rough things on the table to keep it intact as long as possible. That means using trivets with felt feet and the like.
4. Have a cleaning routine
Dust, fingerprints, and stains all show up on glass dining tables. The good thing is, you can solve all these problems in one wipe!
A special glass cleaner can do the cleaning part well. But if you don't have one, you can make your own cleaning solution with water and vinegar.
This time-tested trick is guaranteed to keep your glass top clean and gleaming. For an in-depth glass dining table cleaning guide, just keep on reading!
Cleaning Your Glass Dining Table
Read on to discover some helpful tips and tricks you can use to achieve a sparkling glass dining table. Let's begin with the things you'll need:
A cleaning liquid of your choice. It could be a commercial window or glass cleaner. Or make your own version with vinegar and water or a simple liquid dish detergent.

Microfibre cloths

Newspapers (optional)

Plastic spoons (optional)

Rubbing alcohol (optional)
If you wish to avoid using chemical cleaners, use natural glass cleaners – you can now find sustainable, natural ones in most supermarkets.
Your other option is to make your own by combining these natural ingredients:
Two cups of distilled or filtered water

Two tablespoons of white vinegar

(Optional) you also can add around ten drops of essential oil for fragrance.
Pour the mixed ingredients into a spray bottle, so it is handy whenever you need it.
Top tip: If you decide to use essential oil, remember to shake the bottle before each use. Oil and water tend to separate.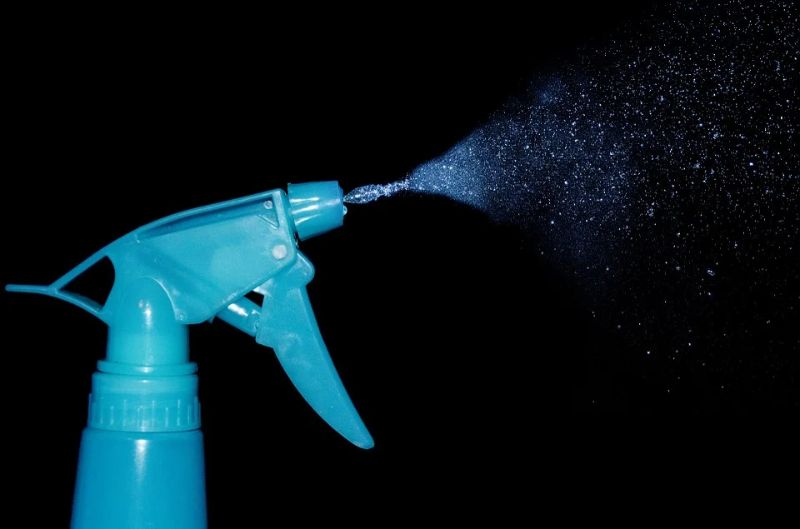 How to clean your glass dining table: step-by-step
Step 1: Clear the table. Remove any items you might have on the table so you can give it a thorough clean. Remove all centrepieces, candles, books, cutlery etc.
Step 2: Protect any metal or wooden components. Keep in mind that cleaning solutions may cause damage, such as fading, rust, and rot to non-glass surfaces. Covering them with masking tape will do the trick.
But if you have a synthetic rattan garden set, you can jump to the next step.
Step 3: Wipe off dust and dirt. To avoid scratches or damage to the tabletop, lightly wipe the surface down to remove debris or dust. Do this before cleaning the table with liquids or a cleaning solution.
Top tip: If there are any stuck-on substances, gently scrape them off with a plastic spoon. Don't worry, as plastic will not scratch your glass tabletop.
Or you can use hot water and a cloth to dislodge them. If needed, add a bit of liquid soap detergent, especially if your table is greasy.
The same goes for heavy marks or water rings. Spay a small amount of glass cleaner or your homemade version onto each patch.
Leave in place for approximately 30 seconds before wiping them out. You can use kitchen towels to wipe away the cleaning solution and dirt.
Do this until the marks are gone.
Step 4: Start cleaning the whole surface without leaving any streaks. If you're using a commercial glass cleaner, we recommend following the instructions on the bottle.
If you'd prefer using a homemade, feel free to use your DIY water and vinegar glass cleaner. Then spray your cleaning liquid onto the surface.
Use a microfibre cloth to wipe it down. A crumpled piece of a newspaper also can help avoid leaving any streaks or dust.
You can use the cloth first, then a newspaper (if you'd prefer) to buff out any marks left behind.
Step 5: Don't forget the underside. If there are any marks on the underside, repeat the process there. But if there are no patches of soiling, you can skip this step.
Step 6: Wipe dry. If any moisture remains on the glass after it has been cleaned, use a dry microfibre cloth to wipe dry it.
Tips for deep cleaning a cloudy glass dining table
If overlooked, a glass dining table top can get cloudy or filmy-looking. If your table is experiencing this, here's what you can do.
Mix a solution of water (1 cup), rubbing alcohol (1 cup), and white vinegar (about one tablespoon). Put the mixture in a spray bottle, spray it on the surface, and wipe the table down.
This DIY cleaning mixture should restore the shine and, at the same time, get rid of the film. 
And if you're sold on the idea of a glass dining table, check out our rattan sets with glass tables – just click the button below!
Shop Rattan Garden Furniture
FAQs