With Spring only around the corner, gardeners and wildlife enthusiasts can finally look on with relief that winter is at last behind them. Having said that, the winter months have been very different this year, prompting spring to effectively come on a little earlier.
When the days get hotter, it usually prompts spring to literally come into life. These signs have been coming for a while now, so what exactly are the tell-tale signs that the winter is over and spring is coming?
Daffodils, Crocuses and Snowdrops

Believe it or not, it was the beginning of September when the Snowdrops started to blossom. But these three plants usually signal the sign of brighter weather and blossoming flowers. So keep an eye out for delicate Daffodils and beautiful Crocuses
Buzzing Bumblebees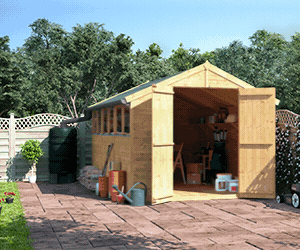 Perhaps the clearest indication of a change in season. These tiny little insects are one of the most important parts of any functioning gardening eco-system. The bees are key when it comes to pollination and after leaving their winter hibernation homes, they will be buzzing to get back to business. After the bees, make sure you keep an eye out for butterflies!
Building Birds

Are you ever gardening during the winter, stop, then suddenly realise just how quiet it is? Towards the end of March and early April, that gentle sound of birds will be back. Each bird spends a few days designing their nest, specific to its species, so you should notice that wonderful music coming back to your ears. Make a note in your diary for the start of May, specifically 'International Dawn Chorus Day' which is supposedly when bird songs are at their peak.
Frogs Spawn Everywhere

Much like the birds, frogs are occupied for most of the winter and aren't seen out and about very often. But ponds quickly become overfilled with frogspawn, as spring begins. They do quickly disappear as the race for survival begins!
Bluebell

Spring's token flower. There is usually only one time of year when these stunning flowers make an appearance and its spring. Over half of the world's population of bluebells is found in the UK and when in full blossom, these incredible flowers create blue carpets across the nation.
Red Squirrels

Although you will still notice them throughout the course of the year. These bush-tailed creatures really come into their own during the spring months. Usually spotted climbing through trees, make sure these little guys don't steal too much of your bird food!
Spring Lambs

One of the more common sites you have driving through the countryside, over winter, is a host of freezing looking sheep trying to stay warm! The spring months bring out these unsteady little balls of fun, with more and more popping up in farms all across the country. An average farm tends to see 300 new lambs join its family each year.
Fighting Hares

Normally extremely shy and timid, these Hares really come into their own over the course of spring. You would expect to see hares diving into their burrows and escaping any threat of danger. But in March, males come out and physically box each other in order to try and impress females.
Beautiful Butterflies

These stunning creatures are among the first set of winged insects to come out and make their mark. It tends to be the beautiful Brimstone butterflies which first make an appearance, with such bright yellow colours, effectively putting the butter, into butterflies. Most of them come out during hot days in March and can stick around right up until September.
Cherry Blossom

For those in the cities, Cherry blossoms are perhaps the biggest indicator that spring is round the corner. They quite literally spring up in even the most urbanised cities and provide some welcomed nature to busy parks.
As we come towards the end of winter we can, at last, begin to see some of these key spring indicators only around the corner. It's the perfect time to get your gardening going!