It can sometimes be tricky to squeeze all your guests into your humble home during the winter holidays, and for some reason, we tend to neglect the use of our garden space due to the cold weather. With the winter party season just around the corner, homeowners are being encouraged to make the most of their outdoor space. Heat up your garden in winter and enjoy your outdoor space year round!
While everyone loves to see the firework display outside, sure enough, they will soon hurry back in due to the dropping temperature. To ensure that your guests will enjoy the festivities outside despite the winter weather, our garden experts have offered six of the best ways to keep warm while out in the garden this winter.
Planning and ensuring guests know it will partly be outside means they can dress accordingly and make the most of your space. Heated underfloor decking and hot tubs can help guests battle the cold, while fires and plenty of layers will keep bodies toasty.
Setting up fun games to get the blood pumping will also help stave off the cold. To know more about the ways to heat your garden this wintertime, keep on reading!
Six Ways to Heat the Garden in Winter
Fire Pit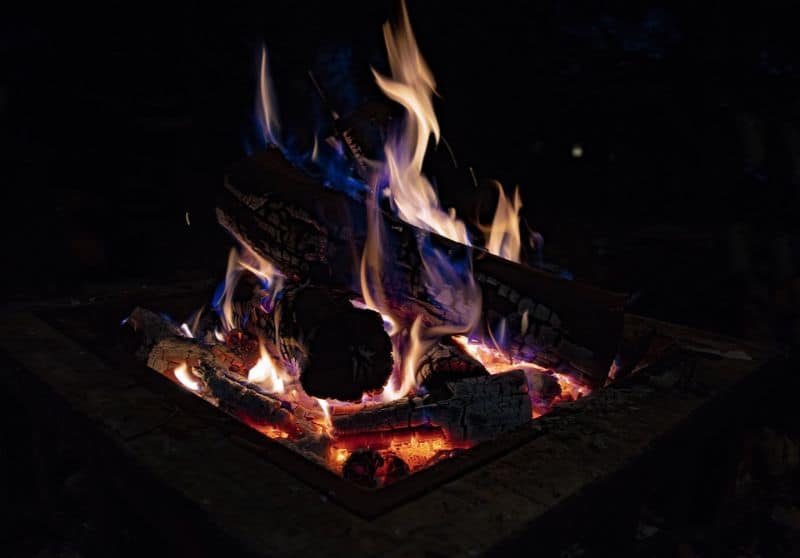 Winter holidays are all about getting people together and having a glass of wine in the comfort of your own home. But to make it extra special, take the festivities outside around the fire pit to create a great outdoor environment.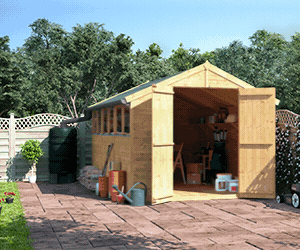 Nothing is quite as warming and atmospheric as having a real fire in your garden. Whether it's in the form a chiminea, a bonfire or a fire pit, it is sure to add value to the home.
Grab the chairs and marshmallows and this could be the centre of attention, drawing guests out into the garden.
Heater

Heaters can be a perfect investment for your garden, especially during winter. Like taking a radiator outside, heaters can soon warm-up space, and the people in it.
Place them inside gazebos, and the hot air won't end up escaping and cooling down as quickly. Heaters can come in different sizes and as such can vary in price starting from around £50 for a smaller wall heated version.
Hot Tub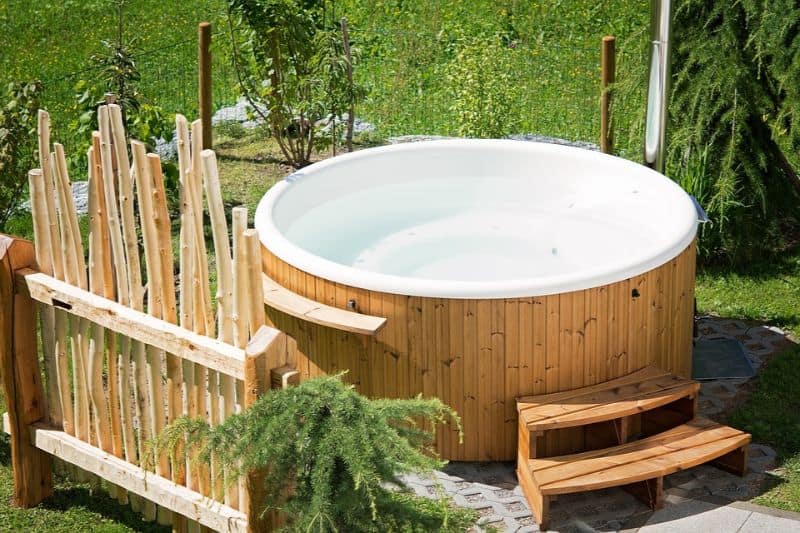 Having a few drinks in a hot tub can also be an excellent way to fight off the cold, depending on how many guests you're having around. Enjoying the winter scenery while relaxing in a bubbling hot tub is the perfect recipe for a chilled festive evening.
Heated Decking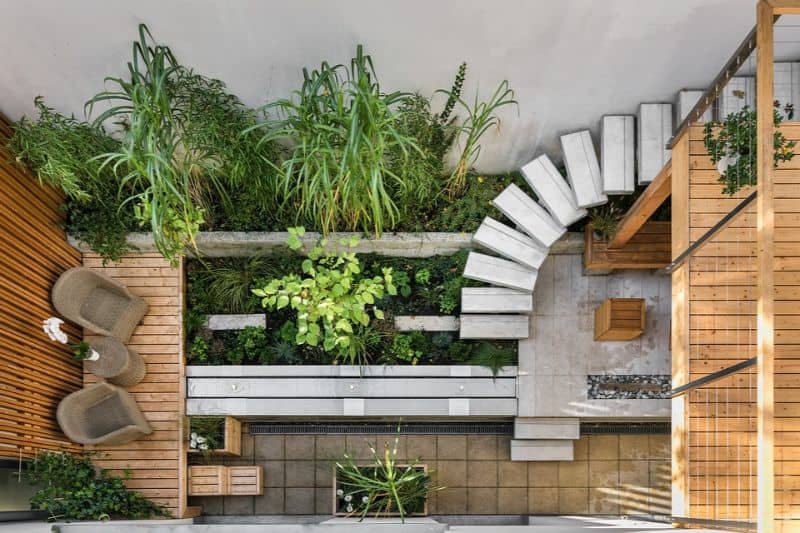 This may be the most expensive option but is surely an investment worth making, especially if you spend a lot of time in your garden. Precisely the same premise as heated floors inside the house, it'll help keep toes warm and hopefully heat the rest of the body.
Layers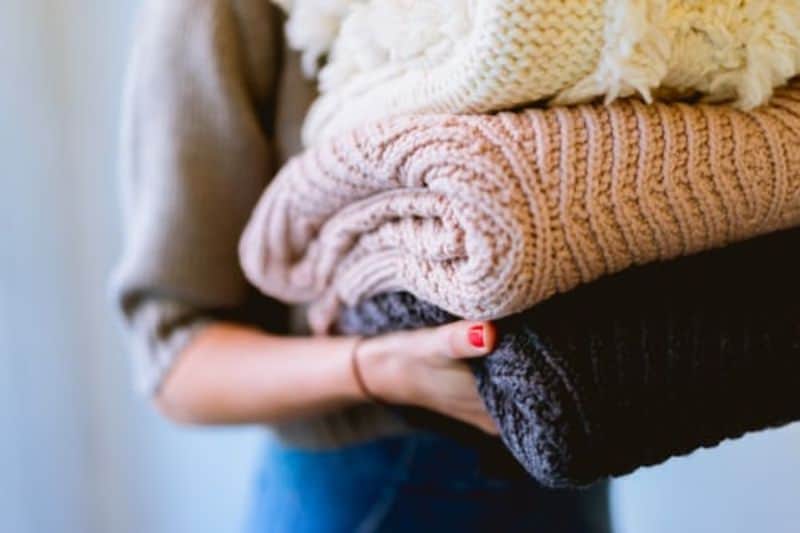 Hat and gloves are the best combos when it comes to keeping yourself warm when it's cold outside. So, if you're planning to throw an outdoor party, make sure your guests are wrapped up warm so they can fight the cold themselves.
You could provide blankets for them to wrap around their shoulders if they're particularly feeling the cold.
Log Cabin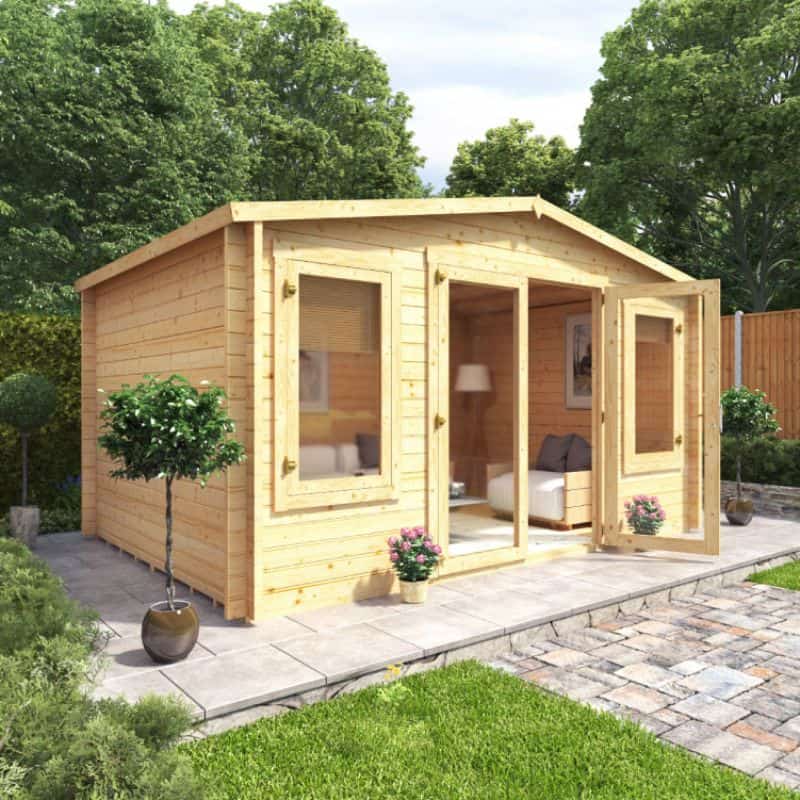 Considering that wood is a natural insulator, not only is a wooden log cabin the perfect finishing touch to your garden space, it can also act as your protection against the external wintry conditions. This way, you can have a comfortable and cosy get-together, oblivious to the weather outside. 
So, if you're looking for the perfect log cabin outdoor building this wintertime, the BillyOh offers a vast range of high-quality log cabins that can provide you with warm and fuzzy vibe this freezing weather. Shop here.