If you love hosting BBQ parties, nothing beats having a BBQ that adds a smoky aroma to your garden!
While throwing an exciting and fun BBQ event may seem straightforward to others, it simply wont be the same without the perfect BBQ grill companion.
In this article, we've listed the four main perks of having a barbecue grill and why you generally need BBQ, in your life—including the best type of BBQs offered by BillyOh.
Let's get cooking!
BBQ Benefits
1. Endless Meal Options

Other than grilled meats, fish, and vegetables, a BBQ celebration is not complete without snacks on the side! You can serve some popcorn, flatbreads, and cheesy fries for the kids, then wrap them in foil and instantly throw them on the grill to cook.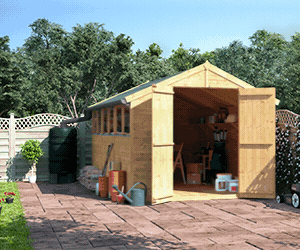 When you have the right grilling tools and equipment, you can impress your guests with a range of fire-grilled menus which will surely satisfy everyone's cravings.
2. Cost-Effective
What we like about owning a BBQ is that it doesn't just provide you with unlimited grilled-food options at home, but it also allows you to save money and say goodbye to expensive steakhouse prices!
Even better, owning a BBQ can also help in cutting your electricity bills. For instance, cooking in the kitchen can heat up your house, eventually forcing you to turn on your AC unit – an issue which is further emphasised when using an electric stove.
With a charcoal BBQ, all you need are lump wood and briquettes, with this classic combination being more than capable of bring out an authentic smoky grilled flavour.
3. Meal Time Paired With Social Time

What makes barbecuing so special when it comes to outdoor gatherings is its capacity of turning a regular meal into a social engagement!
Don't you love it when you can spend quality time with your family, friends and loved ones, enjoying a good old open-flame whilst cooking your dinner? Your kids can also enjoy their outdoor activities without any interruptions while you grill up their all-time favourite BBQ foods alongside them
Indeed, dinner is certainly more fun and entertaining when you do it outside.
4. A Great Companion All-Year-Round

If you're a true grill master, you know that there is no such thing as "BBQ season." Regardless of the weather, you can get your grill on and enjoy a BBQ meal at any time of the year! 
Some damp weather doesn't mean you can cancel dusting down your grill and launching your best barbecue party ever. So, no matter how the weather turns, a BBQ grill can be your ultimate outdoor companion. 
You can add ham and turkey into your BBQ recipes during the holidays! This will be an especially tasty option if you also own a smoker.
Things to Consider Before Buying a BBQ
Before you enjoy the holiday season and make the most of your outdoor living experience with a BBQ, there are some things you need to consider. 
By reading the guidelines below, this will help you pick the ideal BBQ for your space – be it gas or charcoal – including helpful tips on how to use, clean and store them safely.
How Often Will You Use It?

If you intend to use your barbecue regularly then our outdoor experts recommend investing in a model that will last longer and comes with a long-term warranty.
However, if you only plan on occasional use then it's best to opt for a cheaper, portable alternative. This type of BBQ grill is normally ideal for small outdoor spaces, plus they're more lightweight and easier to clean.
Types of Barbecue
1. Charcoal Barbecue

We know you're craving some good old open-flame grilling. A charcoal barbecue, primarily when fuelled by lump wood and briquettes, never fails to bring out an authentic grilled flavour. 
Available in kettle barbecue, oil drum BBQ, and barrel designs, BillyOh's charcoal BBQs grills marry traditional flame-grilled cooking and a modern BBQ design to bring aromatic grilled meals straight to your plate. Shop online now and get the best of a barbecue party!
Best-Selling Charcoal BBQ Grills
With quick and easy assembly, stable and movable metal frames and a powder-coated stainless steel barbecue, how can you not admire the BillyOh Charcoal BBQ collection? 
One of the best sellers in this collection is our Charcoal BBQ Smoker Grill. This trolley charcoal BBQ is the ideal partner a grill master would want to have. A powder-coated, stainless steel kettle charcoal grill that combines style and functionality.
The ultimate pizza party, on the other hand, is made achievable with the BillyOh Parma BBQ Pizza Oven that can easily be lit with a log fire or burning charcoal in its lower chamber. Our BBQ pizza oven is equipped with a flue damper and air vents that allow you to control the temperature for optimal baking and fish smoking results.
Product Features & Benefits
The charcoal kettle BBQ also features an extra-strong shelf that holds up plates of meat and the necessary condiments. The drum BBQ also comes in handy when holding up your drinks while you turn the meat. 
In addition to these features, the kettle charcoal barbecue sports an extra layer for keeping cooked food warm on top of the spacious cooking area, making it the best oil drum BillyOh has.
As for the BBQ Pizza Oven, the model's superb pizza stone also comes together with a chrome-plated cooking grill, an easy-to-control temperature gauge and a storage shelf. Other benefits include:
Robust steel and stainless steel construction

Pizza stone, chrome-plated cooking grill, temperature gauge and storage shelf

The black high-temperature paint finish
2. Gas Barbecue

A gas BBQ features burners that heat up the same way as a charcoal BBQ, but can be regulated in the same ways as a cooker. Plus, it's easier to cook food more evenly, with less risk of burning. It's like you're cooking in the kitchen, but you're outdoors!
Our gas barbecue have four to six-burner options. Here at BillyOh, we believe that the more burners, the better! We both offer 4-burners and 6-burners – ideal for creating an outdoor feast for your family and friends. They also come with a PVC cover to keep your barbecue shielded from any weather throughout the year, as well as a hose and regulator.
Best-Selling Gas BBQ Grills
The BillyOh Georgia Gas BBQ 4 Burner Grill features four burners, letting you adjust the temperature of each burner individually. This is an excellent pick if you want to cook different foods at the same time; you'll have complete control of cooking all sorts of foods at different temperatures.
Meanwhile, the BillyOh Georgia Gas BBQ 6 Burner Grill can make cooking multiple chunks of thick meat possible, but the gathering and catering of large groups of people a whole lot easier too. This can be your valuable barbecue party essential which allows you to keep the good times rolling. 
Product Features & Benefits:
Side burner, side table & warming rack – this gas BBQ is complete with a handy side burner which is perfect for prepping up pan cooking! The added convenience of this side burner also allows you to make everything for your feast in one place!

Temperature gauge – the built-in thermometer on the heavy-duty hood will enable you to take the guesswork out of cooking. Accurately displaying the cooking temperature, the built-in thermometer is ideal for getting the best cooking results.

Propane & Butane gas compatible – this BBQ can be used with both Propane and Butane gas. Therefore meaning if it's cold, you can use propane for cooking your food, or alternatively if it is warm, switch to Butane for a cheaper alternative that is more efficient in the summer season.

Easy assembly – This outdoor barbecue comes with plenty of storage space and is designed for easy assembly and use.
Ideal for outdoors, being easy and quick to assemble, there's no reason why you shouldn't try our gas BBQ grills. Prepare your back garden with our premium 4-burner and 6-burner gas BBQs and cook up a storm during the warm summer months— or throughout the entire year!