The winter has come and the last season of Game of Thrones is just two months away. How are we feeling, GoT fans?
I know, we don't want our favourite TV series come to end, but don't worry because what's the point of binge-watching GoT for the rest of our lives? In addition, we can experience the 7 Kingdoms of Westeros in this Game of Thrones-themed ice village and hotel.
If you haven't experienced the winter life that's alright because you can—in the Snow Village, near the Finnish resort of Levi. What's good about this icy village? It doesn't just include ice rides, but also a hotel, restaurants and bars.
This will be the closest you can get to the 7 Kingdoms of Westeros. So what are you waiting for? Tell them that the North remembers as you direct steps towards the South in Levi Ski Resort.


Satisfy Your GoT Superfan Level
Did you know that this Game of Thrones-themed village took 50 construction workers to build it for a month? Just imagine the 40,000 cubic metres of snow and almost 400,000 kg of ice experience inside!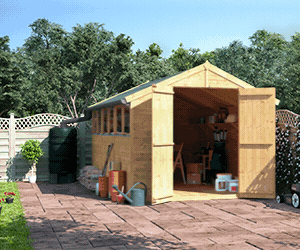 You can now channel your inner Kit Harrington or whoever your favourite GoT character is in this village. Inside, you will see life-size statues, ice sculped of Braavos' Hall of Faces, and of course, a full-size iron throne.
There is a total of ten rooms and expert sculptors from Russia, Poland, Ukraine and Latvia have made all the ice sculptures possible. Every winter season, at least 50 couples tie the knot here.
Thanks to the village's own chapel, you can now get married here, especially when your partner is an avid fan of the most-anticipated TV series.
What to Expect Inside

So before anything else, you should know that staying in the village does carry a risk. The authorities advised the visitors to stay inside the hotel room for one night only.
Considering that the temperature can hit -5 degrees in the rooms. As you can see the photo above, yes, the beds are also made of ice.
But don't worry because the beds come along with a high-quality thermal sleeping bag. You will still get a nice and warm good night inside, hopefully.
Let's say you can stand the cold inside the hotel. So, how much will it cost you to stay in the village per night?
The hotel will cost a minimum of £370 per night. Blimey, a minimum of £370 per night!
Maybe living like Jon Snow is not as cheap as we thought, but you know what? Your stay and experience will be worth it for sure.

Are you ready for the last season of Game of Thrones? HBO has promised the fans with the biggest and best season finale of the year!
The last episode will hit our screens on the 14th – 15th of April, 2019.