If your man is missing for a mysterious length of them for you to find out that he's been hiding in the bathroom for hours, what should you do? 
Well, I guess the "I don't get enough alone time" excuse isn't the case for some men.

In fact, research from bathroom expert, Pebble Grey, has found the most common reasons why men tend to lock themselves in the bathroom. These include the following:
Avoiding children
Avoiding household chores
Nagging partners
The use of their mobile phones undisturbed
The researchers polled a total of 1000 men to make this study possible. Without their reasonings, this research wouldn't even be possible.
Bathroom experts, Pebble Grey, who commissioned the research, discovered that one in 10 visits to the bathroom is interrupted on average.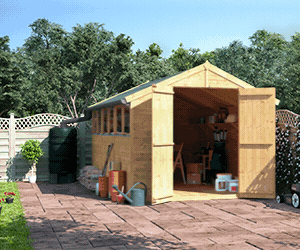 That is 171 times during the course of a typical year. According to the spokesman, the bathroom appeared to be a mans go-to place to have a little bit of time to themselves.
Or to take stock or switch off completely. The bathroom has become their sanctuary wherein they can cut themselves off from the outside world for a few hours.

"As the results suggest, peace and quiet is sacred and clearly men take the opportunity to get this where they can – often in the bathroom," the spokesman added.
Disturbances
As claimed by the research, the men's partners and disturbance from the kids are most likely the reasons why they'd much rather lock up themselves in the bathroom to find quiet and peace. But come to think of it, is this even necessary?
45 per cent of them stated that it has been a struggle for them to have time for themselves. Whilst, on the other hand, a quarter claimed that their partners don't value how busy their life is.
25 per cent of these men professed that they wouldn't know how they would cope if they couldn't get their precious bathroom moment from time to time. Then the remaining 23 per cent affirmed that their bathroom has become their little refuge, their safe place.
So, what do you think about this, ladies? Is it time for you to look for a spot in your home to find some peace and quiet for yourself, as well?
Or do you think that these men's reasonings are somehow reasonable? Let us know what you think!