With sheds taking their place alongside patios and lighting, our garden experts have revealed their five things that might boost the price of a UK house beyond its four walls.
An outdoor building like a garden shed or log cabin that is well-kept and spacious outdoor structures that provide additional storage space.
A garden shed can be your ultimate storage solutions that could add thousands to the value of your house. Not only they help homeowners maintain a safe and tidy property, but they also guarantee security for valuable tools and equipment.
Top 5 Outdoor Features That Add Value to Your Home
UK homeowners who disregard the value of the humble garden shed could be missing out on thousands of pounds when they come to sell their property. As claimed by our researchers, a
well-maintained shed
could provide the extra storage space.
This is ideal for growing families which may significantly boost the price of a British home when it comes to the market. Keep in mind that a simple lawn and set of plants are not enough to make your backyard stand out from your neighbours.
However, patios or decking, readily available organic snacks and a simple water feature could add that little extra to the value of your home.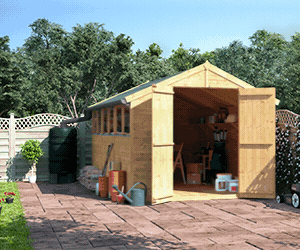 The humble garden shed has been named in a list of outdoor features that could add value to British homes. Other outdoor extras that made the list include useful vegetable patched, convenient decking and decorative water features. It turns out that there's money in the garden!
1. A Patio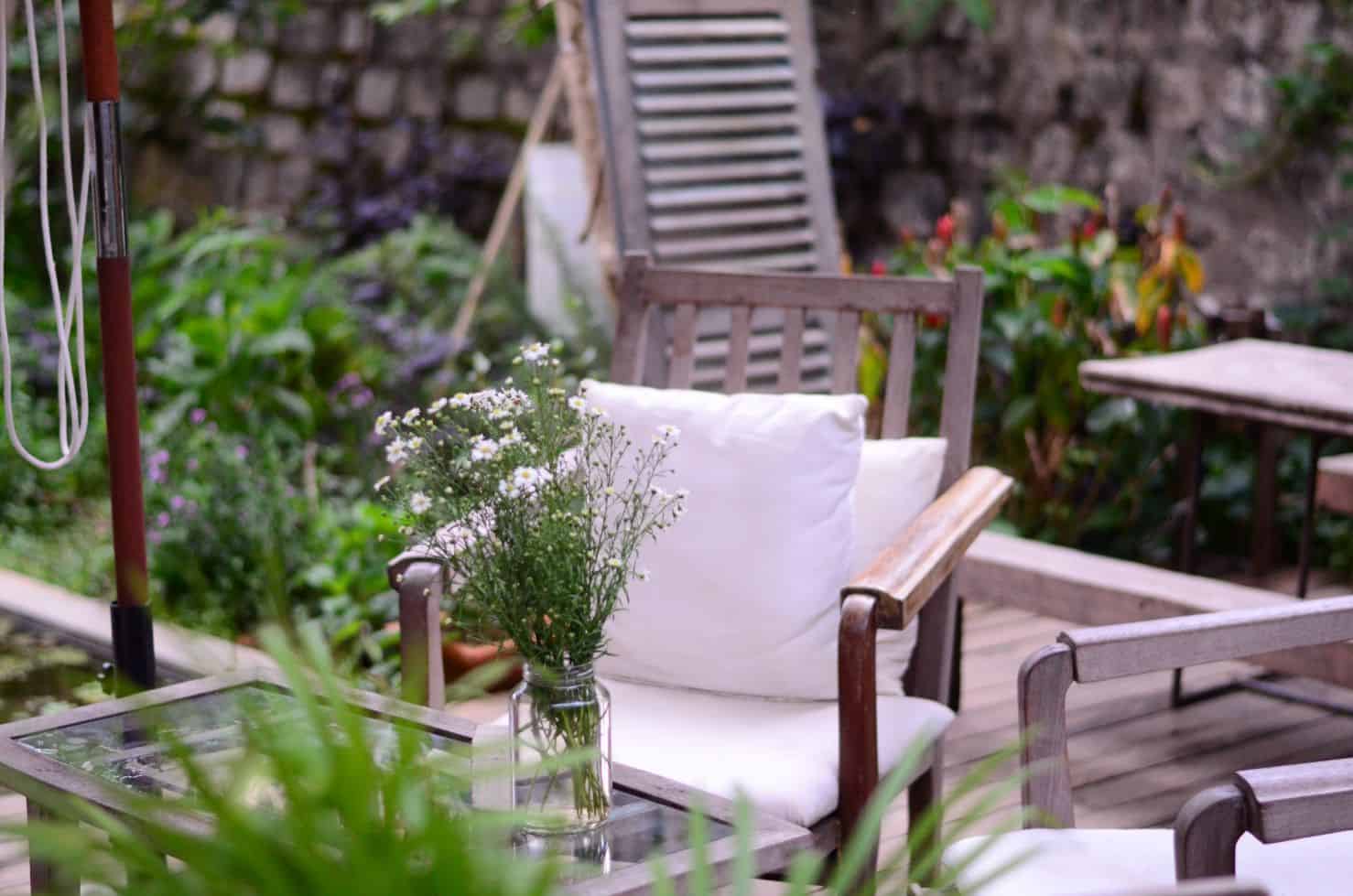 Did you know that properties that have a stone patio or wooden decking installed in their backyard could see their value to rise by four figures as a result? How is that even possible?
A patio allows the homeowners to spend quality time in their humble garden even when the lawn is muddy during the winter. Patios are also great spaces to entertain guests in all weathers. Particularly if they are fully furnished with seating and a rainproof cover.
2. A Source of Food

Having a fruit tree or two at the bottom of your garden has proven to be beneficial. Considering that they're low maintenance and beautiful features to enjoy looking at.
In addition, they also provide you with a nutritious snack and they add value to your house as well. However, orderly and productive vegetable patches might require a little more looking after.
As the clean living trends of healthy eating and environmental awareness continue to rise in the UK, well-kept examples could also contribute to a rise in the price of a house.
3. A Shed

Even the most unassuming garden shed, log cabin, or similar outdoor building could add thousands of pounds to the overall value of your home. Particularly the well-maintained ones. A garden shed can guarantee every homeowner with a secured and safe area for their expensive tools and equipment.
No wonder why it is essential to have an extra room on every household property. A garden shed isn't just your ultimate storage solution, but it also helps keep your indoor clean and tidy.
4. A Water Feature

Big-hearted Brits who wish to welcome wildlife in their humble garden can add a water feature in their garden. In fact, a simple pond could easily put a few quid onto the value of their home as it sets their garden apart from the neighbours.
If you want to have a unique garden style, you can opt for fixed ornamental and decorative water features. Such as sculpted fountains and impressive bird baths.
This will also help you raise the quoted price of your property.
5. Lighting

It is expected that most of the UK households garden will be equipped with a movement-sensing outdoor light. These lights are designed to deter unwanted intruders such as burglars and foxes.
However, did you know that adding some extra garden lighting could boost an individual property's value? In this way, it will allow the homeowners to appreciate their backyards at all hours.
If you want to give your garden a luxurious look, you can install LED lights in the pathways or patios and fences or flower beds in your garden.