What would you do if you happen to see someone constructing a pathway for human beings measuring just 40cm wide? I mean, for real? It's useless, isn't it?
But you know what, the locals in Felixstowe, Suffolk, now have to deal with this issue every single day.
A Suffolk housing company is being slammed by the locals for their offbeat decisions to construct such an unconventional path.
In fact, it may not be surprising to hear that locals from Felixstowe are considering the path to be Britain's most pointless footpath.
Britain's Most Pointless Footpath


Built by a housing development, Barratt Homes, the residents can't help themselves but cringe at its 'utterly ridiculous' size.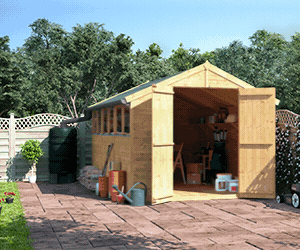 A size that is only just broad enough to fit both feet on. You can find the footpath on either side of Walton Gate development road.
It stands to reason why the community also refer to it as one of the tools police officers make you walk along to check whether you're drunk or not.
According to Elvita Branch, a resident from Felixstowe, Suffolk, it is Britain's most pointless pathway. She even described that the path is only wide enough for one person to walk on.
There's no way two people could walk on it. Even a Mother pushing her pram isn't possible.
Footpath Developers Explained


As claimed by the developers, the path wasn't designed as a pathway, but they built it for house utility service purposes.
But that didn't prevent the locals from expressing their thoughts through social media. On FelixstoweNews page on Facebook, a photo of the so-called 'useless' path was posted with the hashtag #pathgate with the caption:
"When is a path not a path?"
One local said it's ridiculous! Whilst the other one described the path as not a path at all. Once the hedge has grown, the path will be non-existent, and the residents think it's quite pathetic.
Another resident commented: "Ridiculous, no brains."
Housing Company Spokesperson Has Clarified


Barratt Homes Eastern Counties has Spoken and according to the house building firm, most of the roads on the 190-property Walton Gate development did have footpaths for pedestrian use.
The housing company spokesperson clarified that the footpaths aren't compulsory for Residential Areas in line with the Suffolk Design Guide.
In fact, they have designed and built the roads at Walton Gate in line with Suffolk Highways Estate Road Specifications.
The spokesperson also added that the paths have been reviewed and approved by the Suffolk Highways. They will be the ones to adopt the road network once the development is fulfilled.