Mother's Day is one of the most anticipated days of the year where we can show our love and appreciation to our mums and show them how much they mean to us. This beautiful event is a day for them to let all the mothers out there know how wonderful they really are.
There are countless ways you can do to make this event more special. It's either you can give your mum a bunch of flowers or just a well day spent together.
Mother's Day 2019 is just around the corners. So, if you haven't picked up a card yet, you'd better get looking now.
For this write-up, we will list down the important details you need to know about Mothering Sunday.
When is Mother's Day 2019?
Mother's Day falls on Sunday, the 31st of March 2019. Mothering Sunday is considered to be a Christian Celebration that links to Easter Sunday.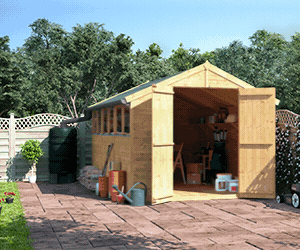 Brits celebrate it exactly three weeks before Easter Sunday—which is also happening a bit late this year as Easter changes every year according to the lunar calendar and vernal equinox.
When Did Mothering Sunday Begin?
In Britain, Constance Smith of Coddington, Nottinghamshire, founded the Mothering Sunday Movement. Smith authored the book entitled The Revival of Mothering Sunday in 1920. However, she never became a mother herself.
The Mothering Sunday celebration had become a popular celebration by 1938 with boy scouts, girl guides and various parishes across Britain. Marking the day and communities adopting the imported traditions of American and Canadian soldiers during the war.
By the year 1950s, it was being celebrated throughout Britain. That's when the businesses started to realize commercial opportunities.
Over the centuries, it has been a tradition to return home to their mother's church on Laetare Sunday. This is the chance where the children who work away from their home can get quality time with their families. Especially with their mothers.
Mothering Sunday or Mother's Day?
The term Mother's Day is now widely used in the UK too. So, when you say Mother's Day, you're referring to the American version of it.
Mother's Day Traditions
One of the things that are associated with Mother's Day is Simnel cakes. People traditionally don't eat any sweet food or meat during Lent.
Many people started preparing a Simnel cake instead to eat it with their family when the fasting was moved slightly on Mothering Sunday. A Simnel cake is a light fruit cake which is covered in a layer of marzipan. The cake is also covered with another layer of marzipan baked into the middle of the Simnel cake.
This traditional cake is decorated with 11 to 12 balls of marzipan that represents the 11 disciples and Jesus. According to some legends, the cake was named after Lambert Simnel who worked in the kitchens of Henry VII sometime around the year 1500.