Most Brits would spend their extra time and money designing their backyard but tend to forgot their front yards. Hence, garden experts collected seven tips to maximise kerb appeal that whoever pass your front door would be in awe.
These tips would help homeowners to redecorate their front yard and think of something that links their front garden and their personality.
Outdoor experts encourage homeowners to make the most of their outdoor space, and this includes adding a gate for more security. You may also paint or repaint your front door to give a different personality to it.
You may also add some plants on pots or wall climbers for some new identity of your house.
Moreover, having greenery plants can help reduce pollution and increase the value of your space. The driveway pavements are one of the most common sights of this trend, present in many places. It is stated that the first impression of a house happens in the front yard.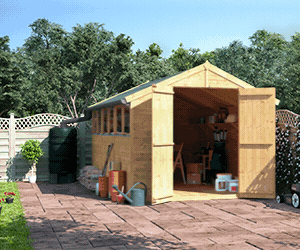 Therefore, the front yard should be something that would introduce the homeowners' individuality and personality.
Furthermore, non-green paved driveways can be dull and unwelcoming for the visitors. So, improving your kerb appeal is not something to be thought twice. Anyway, you do not have to be stressed to achieve this kerb appeal you love to have.
You may merely splash and brush some paint, and plant different kinds of flowers using a few of your money and your full effort.
Although, homeowners should know first what they want to reflect on their front garden. You should know if your front yard should look minimalist, bright, pastel, or greenery.
Your personality and mood can change by only looking at your transformed front garden. So, spare some time and get up to work the creativity.
Seven Top Tips for Maximising Kerb Appeal:
1. Add a Gate

Installing a gate on your front yard could also add warm in welcoming your guests and not only for more security. Your entrance is the first thing that would determine the tone of your entire garden, so make it look attractive.
2. Refresh

You can refresh your pathway by using a power wash. You do not need to spend more money to recreate your messy and old driveway. Just give it a good scrub and add some gravel to hide those old paths.
3. Entrance with an Arch

Adding an arch at your entrance can be so captivating for your visitors. This also gives some dimensions to your garden. Grow some beech or hornbeam tree to be your perennial arch because these type of trees have a stable structure to last even during winter.
4. Variety of Greenery

Consider mixing different leaves and foliage to add some dimensions and attraction if you are going for greenery. You may get some low maintenance plants like hostas and lady ferns that can survive without a lot of sunlight.
These plants are ideal for all seasons so no worries in looking dull and lifeless in colder periods.
5. Utilise Space

For homeowners who have smaller front spaces, you can utilise your outdoor space by putting some wall climbers. This exterior design will not take up floor space and directly grow on outside walls.
Because of that, you do not need to worry about including some greenery if you have small front space.
6. Harmonise Colours

The essential guide when harmonising colours is always combining the complementary colours in the wheel. Integrate three colours to use in your garden for more appeal and subtlety. This is probably the easiest way to blend colours that would be pleasant to you and the passersby.
7. Upgrade the Door

We know that the focal point of a house is the door or the entrance. Upgrade your entrance by painting it with a new colour and add some material like a fancy doorknob.
However, if you want to go for a bright colour, try consulting your neighbours first if it is going to be appropriate in the area.