A memorable getaway can mean two things. Having the time of your life while sojourning a breath-taking place under the most ideal circumstances. Or dodging a huge wave from the Arctic Ocean that almost drowned you to death. 

Natural Wonder
Tourists savouring the view of a glacial ocean at an Icelandic coast on Tuesday ran as fast as they could after a gigantic glacier that was detached from a body of ice created a huge wave that hit the shores.
It was a natural yet frightening phenomenon that almost took the lives of a mass of jet-setters on the edge of Vatnajökull National Park. The process scientifically known as 'calving' broke away a part of the Breiðamerkurjökull glacier in south-east Iceland. 
A lot of online users admired the tourists' attentiveness who knew that running away from the approaching water would be the best thing to do. Instead of enjoying the natural wonder, negligent of the jeopardy at hand.

Move Out of Harm's Way
In a video recorded by a tour guide, the calving of a colossal glacier was clearly cognizable as well as the fear that hit all the people around the coast.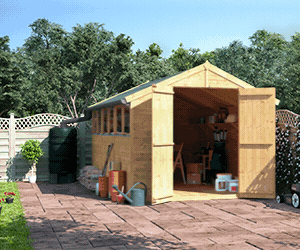 Icelandic travel company Háfjall shared the clip on Facebook and tourists can be seen running away from the shoreline as the large wave moves towards them. 
Thankfully, a mountain guide and the owner of Háfjall Stephan Matler reported that no one was hurt in the incident. 
"I could see all of them start to move out of harm's way and their guides also ready to jump into action if necessary. So I kept recording but with a watchful eye on people's movements," Mantler said via CNN.
"While calvings are fairly frequent at this time of the year, this was an extraordinarily large event and also much closer to the shore than usual, which is why it was such a close call," said Mantler.
"In the end, most importantly, nobody got hurt or even wet."
Another ENORMOUS calving today!If you would like to safely witness such events in person, I'd love to take you there on a private tour! Can't promise that we will see a calving of this scale, but it is an amazing environment in any case. Just drop us a note here in FB or at info@hafjall.is!~For licensing, please contact licensing@newsflare.com

Posted by Háfjall on Sunday, 31 March 2019
Not As Common 
And while a lot of people are amazed at the sight of the calving in Svinafelsjokul, Matler says witnessing the phenomenon in Iceland or other similar coasts rarely happens. 
One user who said they'd been staying near the location before commented on the video.
"I wish we could have witnessed some calving there or in Svinafelsjokul."
In response, the tour company says it's often a matter of luck.
"It's not as common on Svínafellsjökull or any of the other glacier lakes. Jökulsárlón is connected to the ocean so there are tides coming in and out and stressing the glacier even more," Hafjall replied.
"It also depends on the time of year, weather, and always requires patience – or luck."

Featured Image Credit: Facebook/Hajfall