National Gardening Week is known to be the country's grandest garden celebration. According to the event organisation, this year's festivities will be held between April 27 and May 5.
This is pursued to raise awareness that gardening should be natural in every garden in the United Kingdom. Isn't it great to inspire the younger generations to do gardening and learn to appreciate the idea of planting and having a picturesque green surrounding? Yes.
You should start thinking about the ultimate plan to a successful national gardening week then. Be one of the reasons to make our environment still safe and healthy for the future people.
Meanwhile, some might have been gardening since they know how but some might think of just starting it now. You may and why not start and join the National Gardening Week this time? You may grow some ornamentals and greens, but green-fingered Brits encourage you also to plant edible plants.
Won't you love to experience harvesting some potatoes and tomatoes that came from your yard? This will not only give you the joy of producing something from your own hands but also the fact that you can save some money and you are also assured your ingredients are free of chemicals.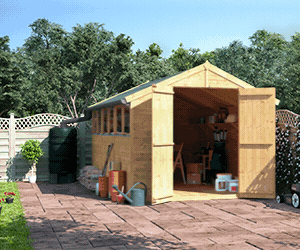 You could do the gardening alone at home or motivate the members of your family to do the same. More importantly, you could also do it with your community if you already have one at home and clean a vacant or unused area and make it green.  
Actions You May Do to Have a Successful National Gardening Week:
Open up Your Garden to the Public

If you are up for something challenging and feeling good and proud of your garden, you could share it with everybody in your community. You may talk and maybe held a seminar (if you want it big) regarding on how to grow plants and such.
Or, you could make it like a showroom and give ideas about the different plants they could plant in their garden. By this, you could inspire your neighbourhood to work out their gardens and have some greens too.
Clean-Up Unused Area and Transform It into a Community Garden

You should reach other people to help you do a clean-up an unused area to transform it into a community garden. You may ask your green-fingered friends and neighbours to make it happen after you were permitted to do the transformation in that area.
After the successful clean-up, you may now encourage everyone to do a planting party and grow some edibles and beautiful plants. Therefore, the community can have something to look forward to when the planting is done. You were not just able to make the world greener but also able to spread camaraderie and unity.
Hold a Fundraising Event

A fundraising event can be stressful but satisfying. Do it to raise money for your local community garden or project that has already been established. You may think of doing some cooking demonstrations using your freshly picked ingredients from your garden. Also, you could sell a variety of fresh fruits and vegetables.
Give out Cards

If you would love to share your broad ideas about cooking and planting, you may do so. You could give out your recipe cards, activity sheets, your healthy meal plans, or gardening facts.
Knowledge is power and sharing is surely about caring, so make time for it to happen. Many first timers would surely like to know how to have a healthy garden and lifestyle like yours.
Make a Bake Sale

Organise a bake sale using your fresh ingredients like carrots, beetroot, berries, and edible flowers. You could encourage the community by this with baking, growing their garden, and saving money.
Organise a Plant Sale of Edible Plants

You may also organise your plant sale of edible plants to encourage the people to start planting finally. Because of this plant sale, people can take away and grow the plant/s they bought from you in their home.
You could also give printed information or your blog (if you have one) to provide them with ideas on how to take care of the plants they bought.
Share Your Green Work Online

Tell the online world what you are doing in your home for the National Gardening Week. You may not be able to make it to an event, but you could participate by posting a photo or video on what you are growing in your yard.
There is no reason for you not to be involved because there is always a way if you want something to happen, right?