When you work remotely, it's crucial to consider the challenges of getting your tasks complete without the distractions of your home or surroundings. It might be impossible to finish your job without any implications, but these communication and task management tasks, they can guarantee to help you overcome the hurdles.
Read further to find the ideal software and app to suit your work from home environment.
Communication Apps

1. Zoom
Zoom is a video communication often used in businesses for cloud meetings. You can stay connected with your team, including your manager with this high-quality sharing, and face-to-face video and instant messaging app.
Even better, it's free and available in Google Play and App Store.
2. Microsoft Teams
Microsoft has created this chat-based workspace known as Teams, which is designed to connect conversations with work a lot easier. Discussions, chats, online meetings, shared files and task are all available in this one single app.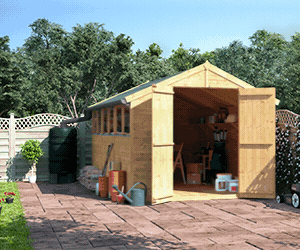 With this widely used app, you can focus your attention on work-related topics and prioritise your time better. If you're already on board the Office 365 journey, it's time to Microsoft Teams a shot!
3. Google Hangouts
Google Hangouts allows you to reach a vast range of audiences. Not only that, but it can also let you perform video marketing which can save costs and improve your business processes.
You can now hold meetings on the go and keep your work-related projects with your teams in touch with this communication software developed by Google.
Here's how you can install Hangouts on your devices.
4. GotoMeeting
GotoMeeting is one of the easiest and convenient go-to for online meeting apps. What's good about this desktop application is it gives you all access to their collaboration tools, including shared keyboard and mouse control, drawing tools, and multi-monitor screen sharing.
You can install it on Windows or Mac and mobile devices.
5. Webex
Cisco Webex has been listed to one of the suitable apps that can improve a business's internal and external communication processes. It provides a comprehensive solution, bringing teams together and collaborate in real-time with online video sessions and media file sharing.
Get the Webex you need here.
6. StreamYard
StreamYard is a live-streaming studio that allows you to stream directly to Facebook, YouTube, LinkedIn and other major social platforms from your browser. Find out more about this streaming app here.
7. WebinarJam
This software is designed for webinar broadcasting, event streaming, and live casting ⁠— letting ⁠you connect with your audience in real-time, and thus is perfect for online marketing. Bonus, it supports different languages and is compatible with every operating system, including mobile devices platforms and browsers.
Go check out their main site.
Task Management Apps

1. Asana
If you're looking for an online task management application that features project management, team messaging, and performance reports, Asana is a great choice! This app can also be used directly through a web browser or on a mobile device.
2. Basecamp
Another task management app that can surely benefit your business is Basecamp. As written on their official website, "Basecamp combines all the tools teams need to get work done in a single, streamlined package."
From to-do list, message boards to schedule, documents & files storage, and real-time group chat, this app has everything in one place!
3. Trello
When it comes to flexibility and easy-to-use project management tool that can organise your tasks into boards, Trello is the key! With this highly visual approach to time and project management app, you can move cards around quickly, letting you see what needs to be done and when clearly.
4. Freedcamp
Freedcamp is a user-friendly and versatile project management system that helps teams collaborate and work effectively and finish tasks in no time. From the calendar, discussions to milestones and time, Freedcamp has everything to help you and your team complete any project.
Collaboration Apps

Just in case you're wondering why you should have at least one collaboration app on your laptop or mobile when you work from home, they can allow you to perform at your best by helping you to work as effectively as if you were sitting right next to your clients!
If you're looking for an app that can track what project your team is currently working on and communicate with them in real-time, Wedoist is your best bet. Meanwhile, Screenhero makes a great choice if you wish to work with a group via a shared screen and work together as if you were all in the same room.
Meditation Apps

Mindfulness and meditation is something that every remote worker has to acquire. This is crucial for managing their stress, focus more on their job, and improve their overall health. Remember, your health and wellness should always be a top priority.
Headspace is an amazing app that aims to guide its users through the essentials of meditation and mindfulness. When you think of nothing during your break time, or perhaps you felt the urge to pause and clear your mind, Headspace can be your great buddy!
Start building a solid foundation to become the best version of yourself. Download this app on Google Play and AppStore now!
We hope this article will help you find the perfect apps you can use to help you keep connected to your teammates. To make the most of your working from home experience, check out our 'The Ultimate Guide to Working From Home' guide, and reap all the amazing benefits it can offer!