Aside from waiting for your mother's birthday, Mother's Day is one of the most anticipated events that you can value the most for your Mum.
You might run out ideas on what gift to give her (or you've just been used to cleaning your room on that special day because you have no savings) that is why you are here looking for some DIY Gifts for your SuperMum.
Nowadays, people, especially ladies, appreciate personalised items. Hence, DIY items and decorations have been a constant trend in gift-giving.
Moreover, YouTube tutorials and DIY blogs are now a thing to teach you to do things and have instant knowledge.
10 great DIY Mother's Day Gifts
1. Letter Card or Book Journal

You can add up some of your Mum's pictures with you in it and accompany it with some captions that can make her laugh or smile.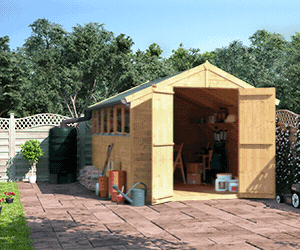 No one loves printed photos as much as mummies do, so make some effort and start to design the book and add some sweet messages and notes.
2. Vanity Mirror
If your mum is a certified girly or someone who is fond of doing her make-up, you can make a vanity mirror with some LED light bulbs and a re-used mirror to create this.
You can even paint it with her favourite colour or put her name on the top of the vanity mirror. This is much cheaper to construct than to buy a ready-made one.
Surely your mum would be emotional if she knew that your gift came from your sweat and extra effort?
3. Painted Mug

Your mum will surely love a personalised mug that you designed on your own. You might also want to include her name or her favourite quote to finish your masterpiece.
4. DIY Soap

You can ask your mother about her favourite scent and flavour of her moisturising soap. You can recreate it by buying some ingredients.
This might not just be loved by your Mum, because the soap is organic, but you can also make it your own business.
5. Photo Frame

As mummas love pictures of her with her children, you can design a photo frame on your own with a picture of you and your mum to make it more sentimental.
6. Cook or Bake your Mother's favourite food

You may ask your Mum what the specific type of food she always craves is. Then, you can research how to cook or bake that food and put in a box and wrap it.
After doing so, you may surprise your Mum on breakfast in bed or surprise her in her kitchen.
7. Make-up Bag

If you have the skills on tailoring, you may give your mum her personalised pouch to put her make-up in. She will definitely feel delighted that you have sewn it using your own hands.
8. Painted Flower Pot

We have a thing for painting here because we have some issues on getting the right colour we want, right?
So, Do-It-Yourself is the key.
A painted flower pot is perfect for your Mother who loves to stay in her garden the whole day and sing to her flowers and plants.
Paint it with her favourite colour or put some fragments together and make an abstract design.
Don't overthink about the final look because anything that comes from a child will surely be loved by a parent.
9. Soothing Scrub

Some mothers love to take care of their skin but some mothers who are always too occupied with their role as a mother forget to give themselves a self-care.
Therefore, you can provide your workaholic or housewife mother a soothing scrub with her favourite flavour and scent.
10. Crochet Bracelet

A DIY crochet bracelet would be a perfect gift for your mom who loves a set of jewellery, especially if it is something that you did with your own hands.
There you have your 10 DIY ideas that you can give to your Mom on this approaching Mother's Day. Make some effort and see for yourself if your mum would be happier with something you made with your bare hands.
Remember, do not overthink if the final output is going to be loved by your Mum because you are loved by her no matter what the result is. Hope your mum would love every detail of your creation.
Enjoy crafting — happy Mother's Day to your Mum.