There is truth in the saying "one man's trash is another man's treasure." Maybe you don't always have to throw away the old items in your house. Let your creativity run wild and turn your trash into treasure. Don't worry, we've got you covered!
For today's write-up, we have provided you with 6 easy DIY spray paint ideas that you can use for your home and garden interior. It's time to know the important usage of spray paint in the household.
Spray paint is one of the easiest and most affordable ways to upgrade old items.One bottle will do wonders for your home makeover.
Shall we begin?
6 DIY Home and Garden Interior Spray Paint Ideas
1. Thrift Store Glass Made New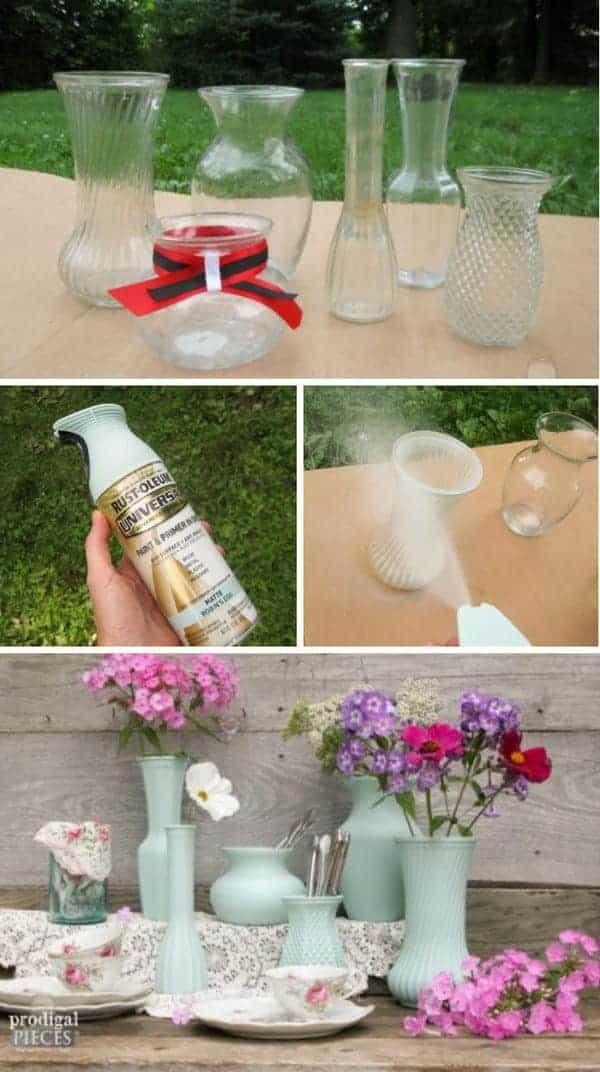 We understand how resistant some people are trying new things when it comes to glass. We get it, we've been there.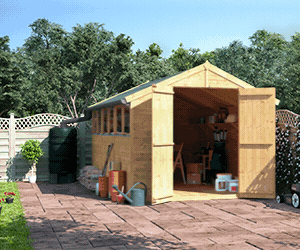 A glass can be versatile in terms of shape. In this way, you can experiment with different design options by expanding the versatility of glass items.
Forget about the transparent white glass. Go to the store and get your favourite spray paint colour and paint them however you like.
This is a perfect display in your living room, bedroom or even in your garden patio.
2. Spray Painted Table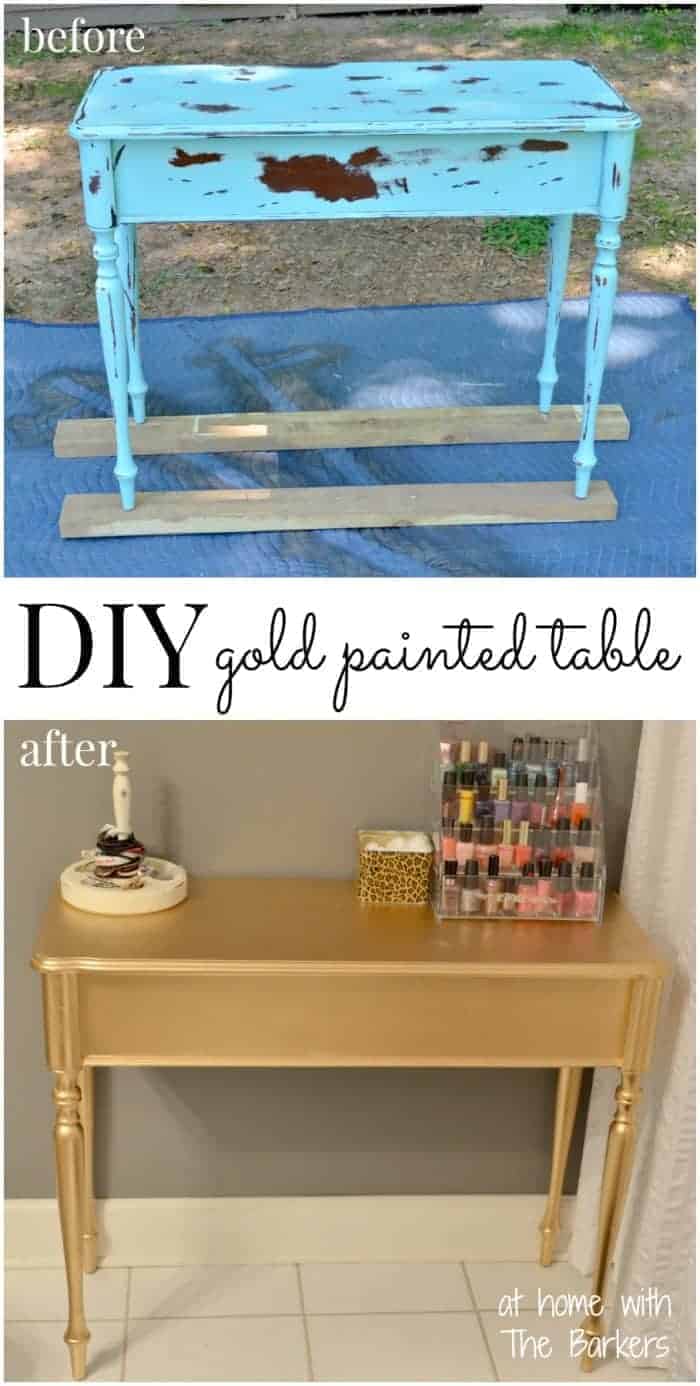 Ah, would you look at that transformation photo? What a great way to transform your old and ready-to-be-throw-away table into something new and fancy!
You don't want to keep your old and washed up around your household, do you? Unless it is something personal and important.
But hey, you don't have to throw it away! We all know how functional a table can be, so instead of disposing of it, you can just change the way how it looks.
With that being said, why not start choosing the colour of your choice then spray some paint on it, and start using the table again?
3. Wood Crate Shelves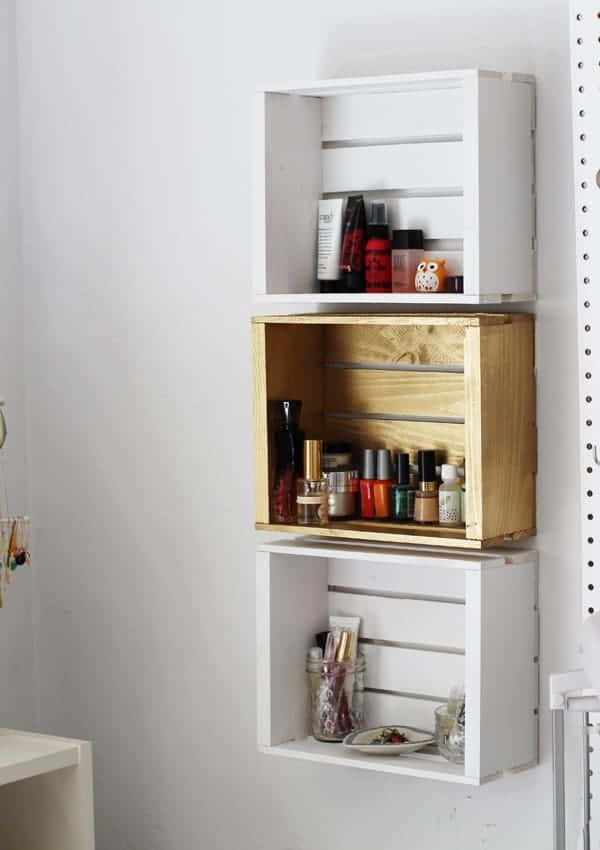 Who would have thought that a normal wood like these can transform into a beautiful shelve organizer? Indeed, spray paint can be used on almost any material.
It can be used on glass, plastic, bricks, even wood falls into the category as well. You can DIY spray paint your bookshelf, garden tools organiser and much more!
4. Wicker Chair Makeover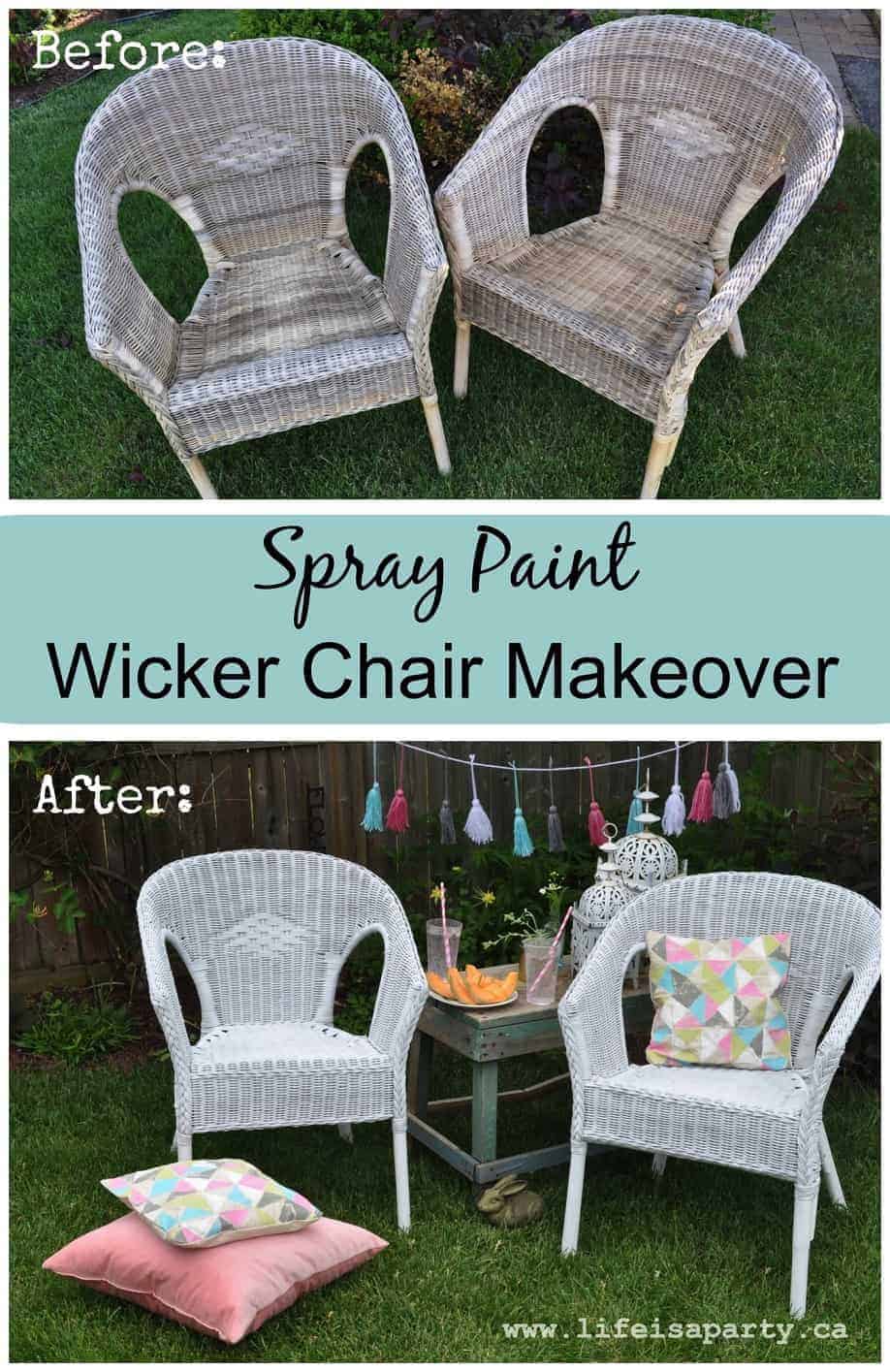 Spray paint can give your furniture a makeover and it can also breathe new life into your dying furniture. So, what are you waiting for?
Go start giving your old furniture a makeover and let them serve their purpose with a new look.
5. Bold Painted Planters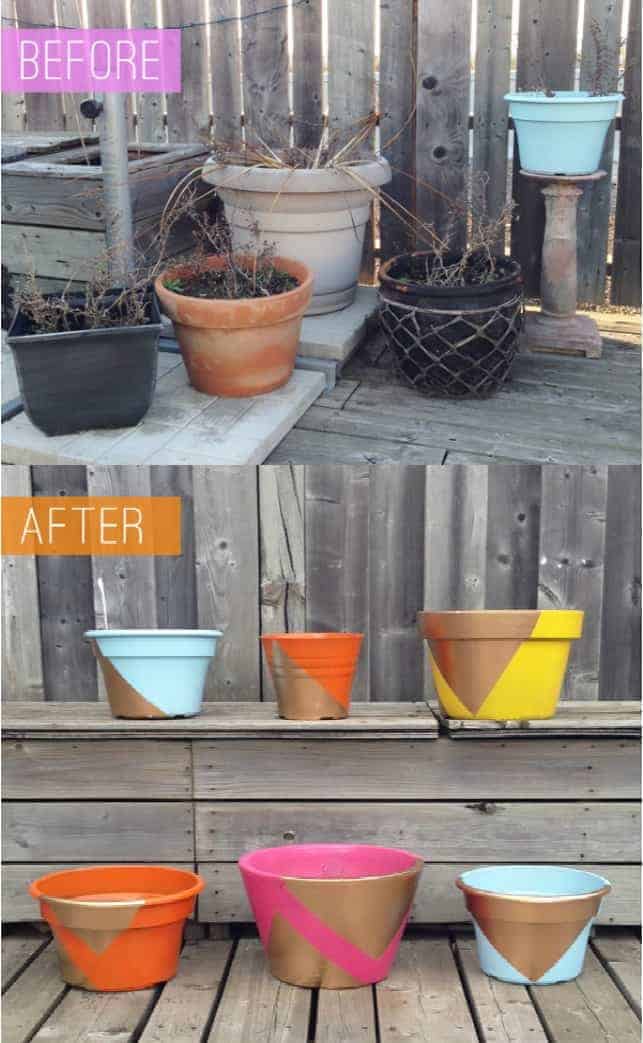 It's time to give your planters and clay pots some colourful life. With the use of spray paint, you can do whatever pattern or design you like.
Just make sure that you're going to do this with the pot alone. Don't let your plants or flowers get sprayed on. Watch out!
6. Gold Pencil or Garden Tools Holder

You can now transform your DIY can pencil holder or your DIY bottle garden tool holder into something expensive looking piece of item. All you need are some empty cans or container and spray paint.
This DIY project is so easy, even your child can do it! It's a perfect DIY weekend project for you and your family.