Gardening can be overwhelming for people. For many it's a money sink, with all the garden supplies that need to be bought — from seeds to fencing, gravel to tools, and furniture sets to garden sheds. However taking pleasure from gardening need not be expensive.
Whether you have a big or tiny space to develop, you can start your garden and be successful with it without breaking the bank. Remember that by starting with a proper plan and by being smart in what you are investing in, allows you to save so much when you do decide to execute your gardening plans.
So, be wise in building your low-cost garden or else you will just end up wasting money. If you find this still hard to believe, our garden experts are happy to share with you some low-cost gardening strategies!
Tips on How to Do Gardening on a Low Budget:
Just because you're playing it smart or cheaply, doesn't mean your gardening materials are of low-quality. Sometimes getting creative and getting your muscles working is all it takes to get things in your garden moving.
1. Plan Your Low-Cost Garden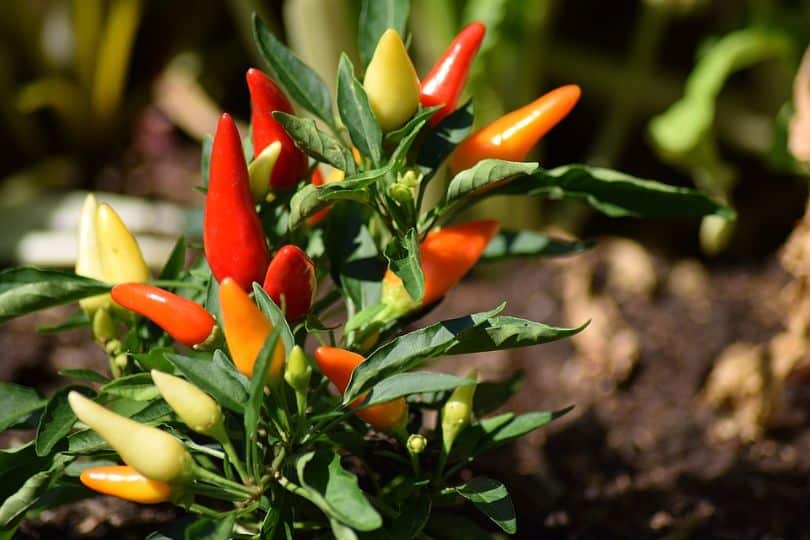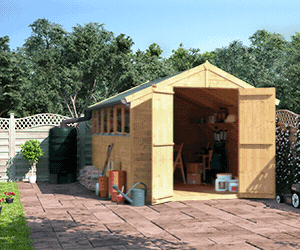 Gardening is all about being patient and dedicated, so make sure your mind and body are ready for that.
Decide what you will grow in your garden ahead of time, and plot it in your schedule to keep up with the plants' demands to grow. Also, research about the plants that are best for your area and climate. Do not try experimenting yet if you are just starting, because you will probably feel discouraged when you do not see successful results. If that happens, you might either over spend (buying one seed plant after another) or get discouraged entirely.
Hence, it is better to choose easy plants and see results the first time, so you will be inspired to plant more.
2. Buy Seeds Instead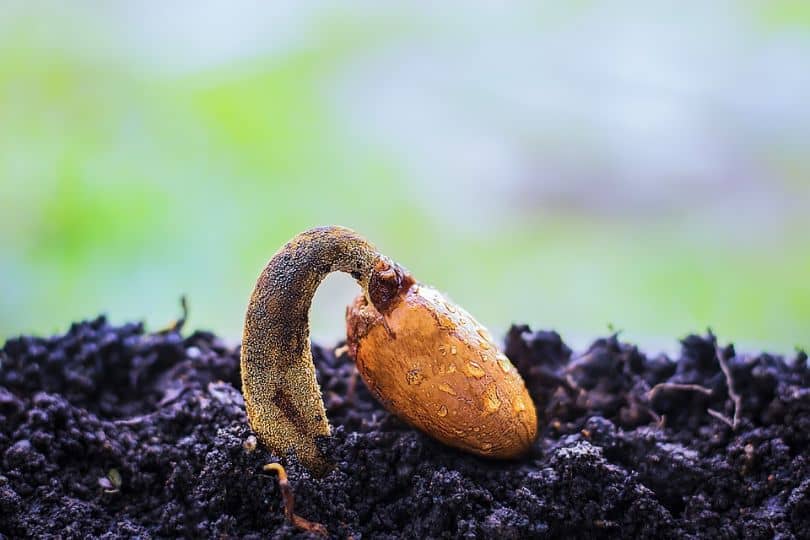 Plant seeds are way cheaper than seedlings.
One pack of seeds can produce more plants. Especially if you have a wide garden space to grow, opting for seedlings would cost you a lot of money. Besides, some seeds are okay in direct seeding, so you do not have to worry about planting seeds. You only need to have a lot of patience, but the harvest will make the waiting so worth it.
3. Gradual Gardening
Start your garden one small section at a time. This way you could appreciate each plant's bloom while getting better in gardening.
Planting a lot of seeds the first time will not do you good. Observing a lot of plants means a divided focus on them. This could make you feel agitated just because you forgot to water this seed or that seed. Try to grow one plant first and wait for it to bloom. As you have learned in every experience with a plant, you tend to get better and better in planting. After that, you could focus on how you could make your garden look appealing. In the end, you will be more experienced in gardening, and realise that it is already growing.
4. Choose the Right Tools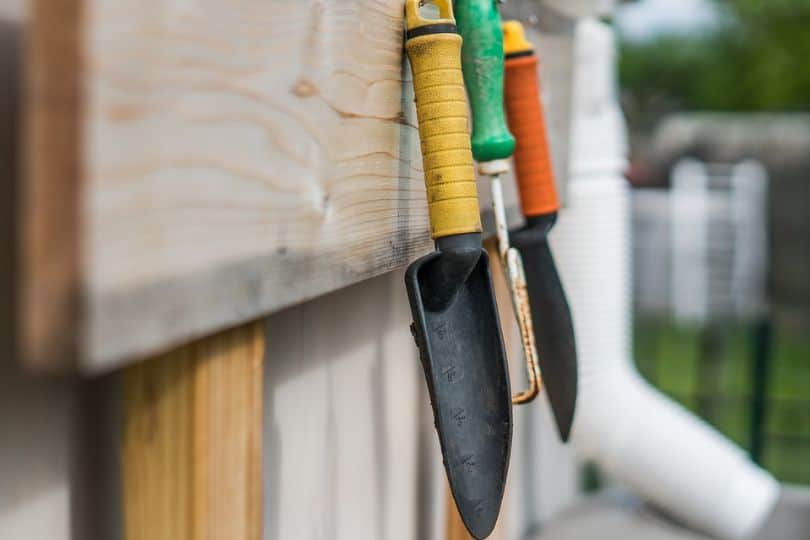 Investing in gardening tools will make your life better.
You do not have to spend a lot of money to have good quality gardening tools. Asking a friend or your parents for some hand-me-downs might automatically give you what you need. You may ask them if they have old but good tools that happened to be idling in the garage or shed, you could go to garage sales, or buy from thrift shops.
On the other hand, if you do not know what tools you should ask for, you may try start gardening, by getting your hands dirty. By this, you would know what tools are actually needed and ignore those tools that you don't need.
5. DIY Everything First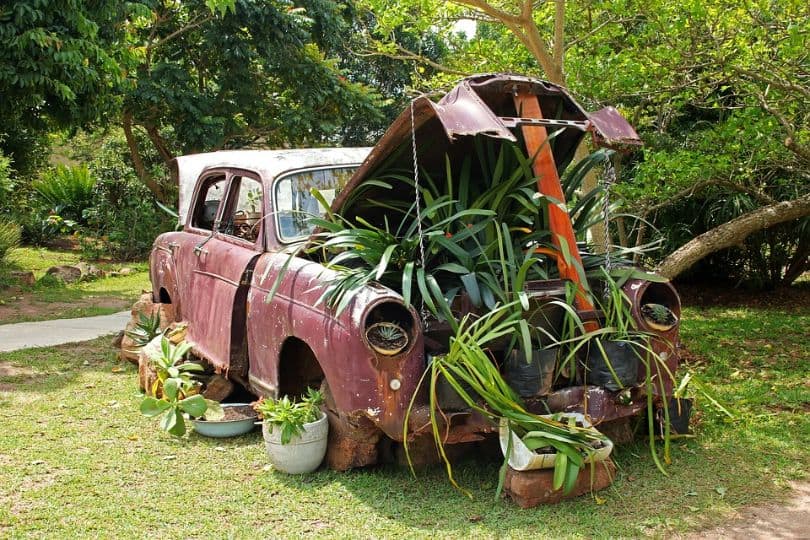 DIY-ing things is the primary key to produce things when you are in a budget.
Your DIY skills can pump up your creativity. Get your DIY materials and start producing your gardening essentials from scraps. You could build your fence, plant pots and beds, and even fertiliser if you could just do a little research on how to do them.
You can have natural fertilisers from animal manure, chicken bones, and other decaying dead plants and table scraps. However, plastic bottles and gallons, egg cartons, toilet paper tubes, cans, and old kettles could be your substitutes for your seedling pots.
Then, when the time comes that your budget is enough, you can now splurge on whatever you want to include in your garden. But by that point… Do you still need to?