Most people associate great career life with sky-scraping buildings and modern workplaces at the heart of the metropolis. Working in this environment can be a great thing to boost your professional status, but the urban jungle can sometimes drain our energies and lessen productivity.
This is the reason why more and more people are choosing to work from home. If their line of work allows, a lot of employees are now sacrificing a place in their home to convert to a home office.
If you want to start working from the comfort of your own home whilst using your space most effectively, one great idea is to set up a garden office! Here are a few great reasons why you need a home garden office:
1. Eliminates transportation time and costs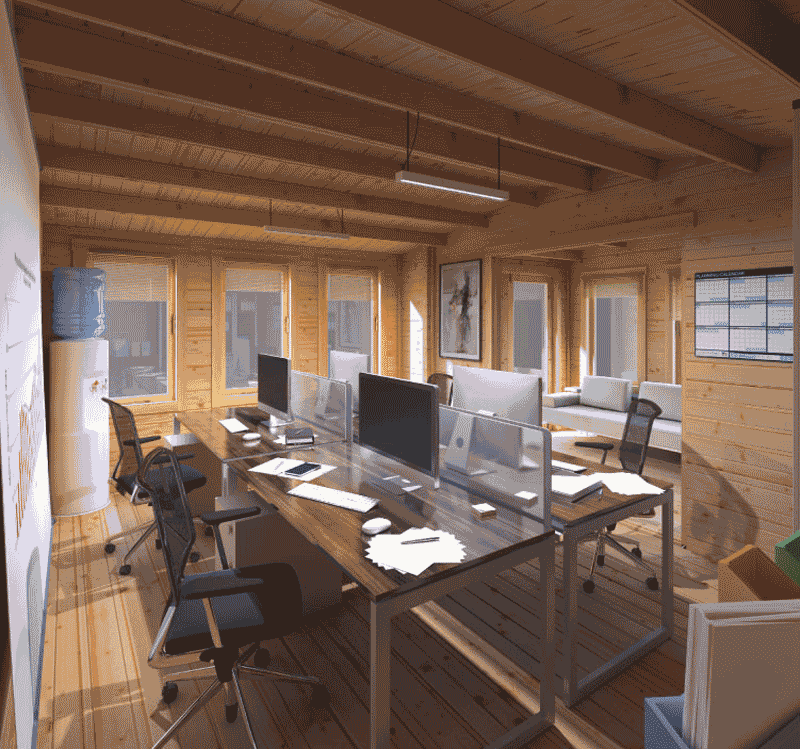 Whether you commute or drive to work you will still spend money on fares and fuel, not to mention the time it takes for you to reach your destination. Working in the comfort of your garden, however, can eliminate such need.
So, spare yourself from spending too much time and money travelling to and fro by getting a garden office or transforming an existing shed into one. You can literally get out of bed and head straight to the office in your PJs!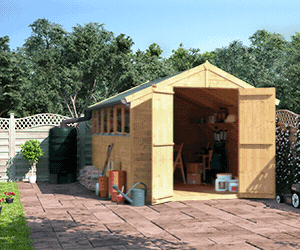 The time you waste waiting at a bus stop and travelling can be converted into time spent with your family or doing the things you love. The same goes with the travel expenses of course, which you can spend on other more important needs.
2. Divides your workspace from your home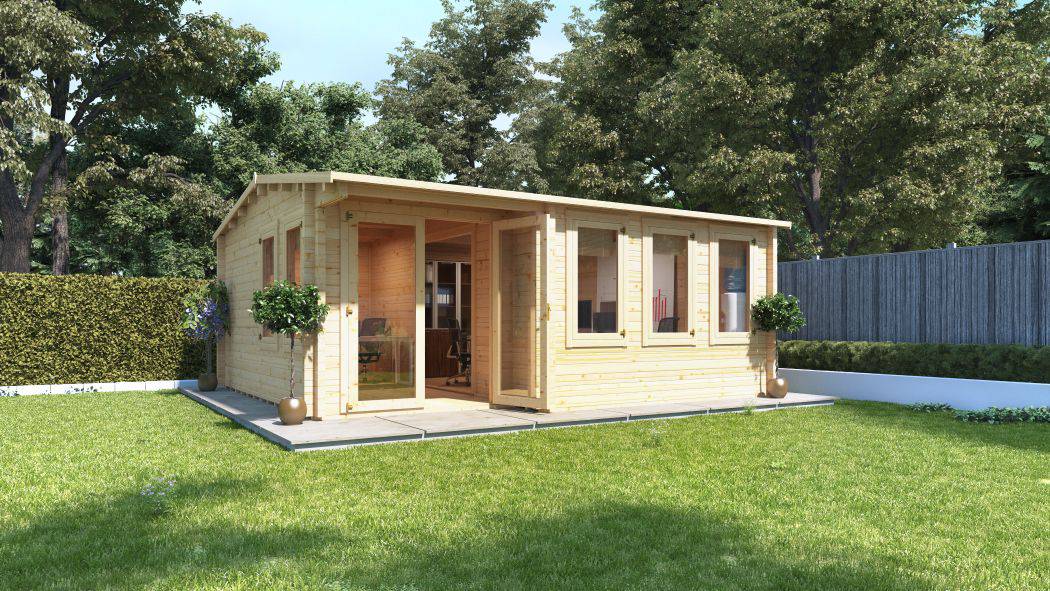 Working from home has a lot of great benefits, but working at a specialised office separates work from home, which can improve your productivity!
If your workspace is inside your home, perhaps in your room or living area, you could always be distracted or tempted to turn your computer off and procrastinate. Next thing you know, you haven't completed any of your tasks.
So, having to physically leave your house and walk through the garden to your office can be highly beneficial. It creates a sense of separation between the restful moments spent inside the house with your family and your working life, reducing both the temptation to overwork or take longer breaks than usual.
You can easily set an organised and personalised schedule for the day and lock the office door once your set working hours are done!
3. Creates nature-inspired productivity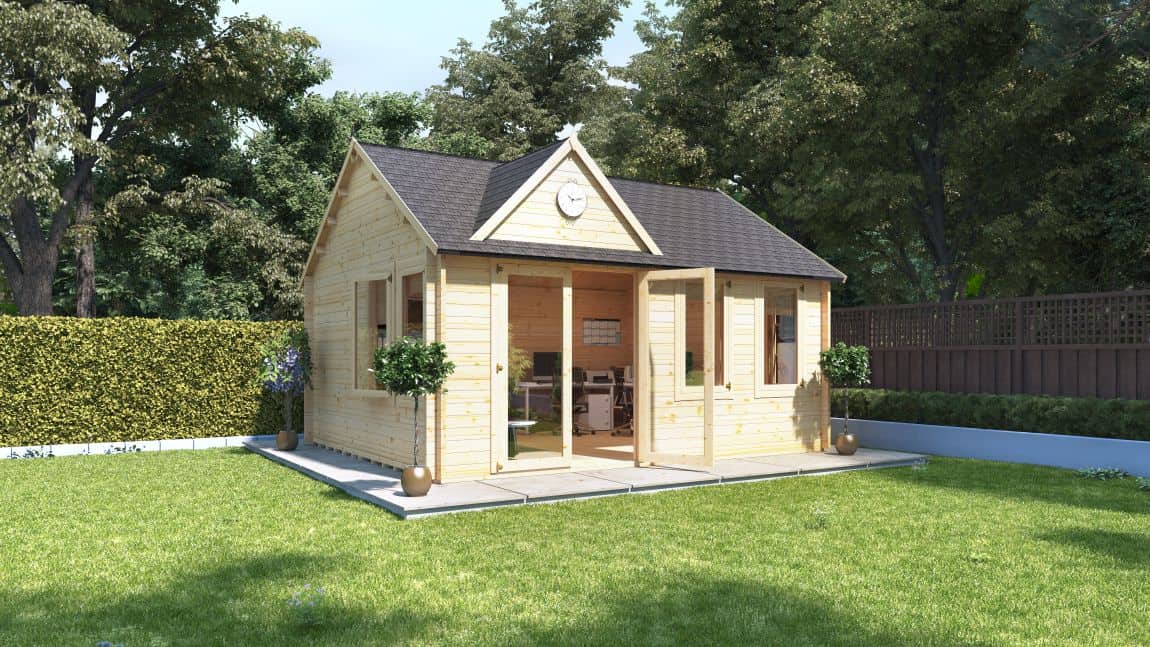 We love caring for our gardens and nurturing indoor plants, because, seeing a part of nature can help to relax and stimulate us. Studies have also proven that employees who get the chance to take walks and enjoy the greenery tend to perform more efficiently and productively.
So, if you choose to work from the comfort of your home, take advantage of your own outdoor space! With the right choice of log cabin office, a separate working place in the middle of your garden can increase your motivation and productivity.
4. Eases work-related stress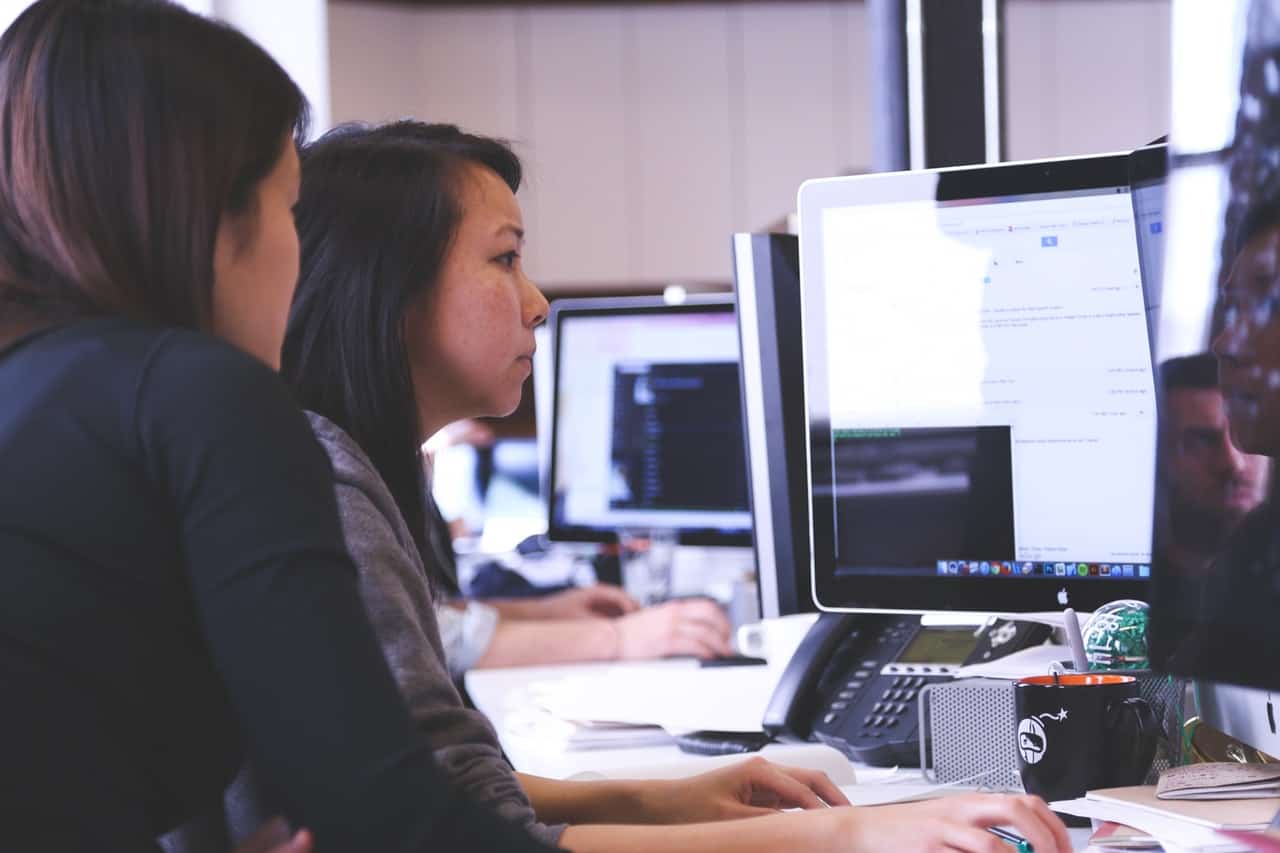 Stressful situations at work are inevitable, especially if you work with several people in a pressurised environment. The natural surroundings of a garden office, however, can help calm the mind.
Whenever you are experiencing sudden glitches with your work or fixing some minor mistakes, you can easily stroll in the garden to get a breath of fresh air. It can help alleviate stress and calm your nerves.
Aside from a natural environment, a cup of tea or a slice of cake can also be at an arm's length! You can store any of your comfort foods in the fridge, either inside your home or at the garden office, and consume them whenever the need arises!
5. Allows you to create a personalised workspace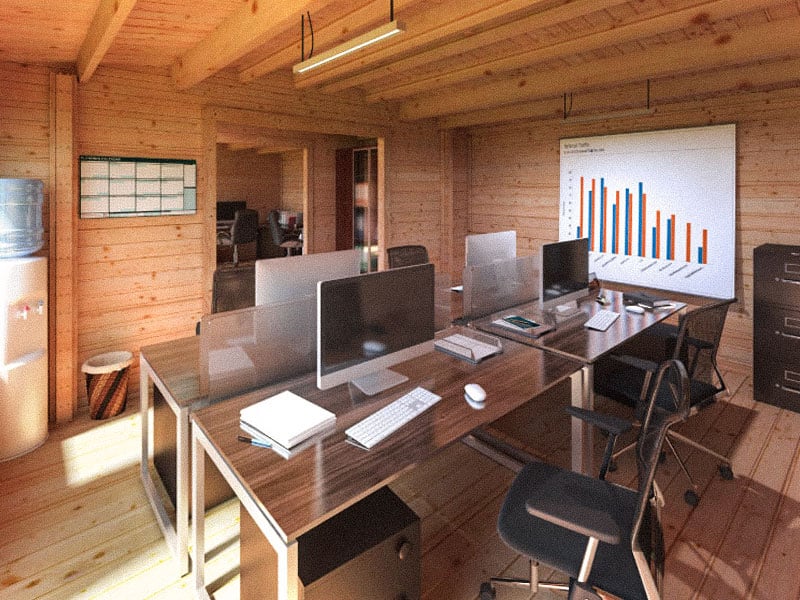 Office desks tend to be plain and bare, providing minimal to no amount of motivation. If you work from your own garden office, however, you can personalise your working area into a colourful yet organised space.
Our garden offices come in a range of sizes which allows you to personalise your work-space. If a vast structure is too much for you, a medium-sized office can be just enough to compliment your day to day working needs.
Rather than enduring a cramped cubicle desk, you can choose your own office chair, wall decors and working table.
6. Flexible schedule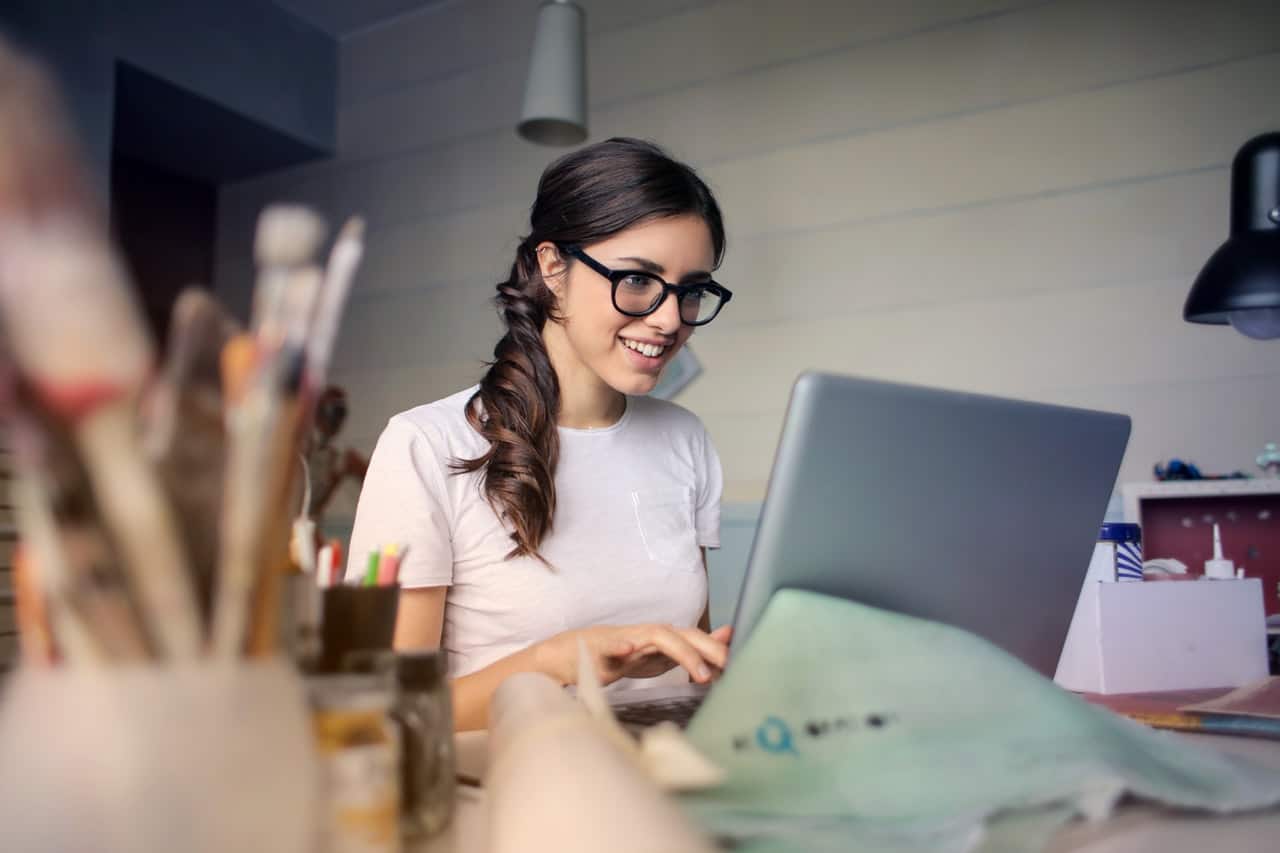 Schedules set when working in an office can sometimes be restricting. So, one of the great benefits of working from home is setting your own, convenient working hours.
Bearing the right working attitude, you'll surely complete any of your tasks within the set timeframe, without having to follow strict company rules.
7. Flexible space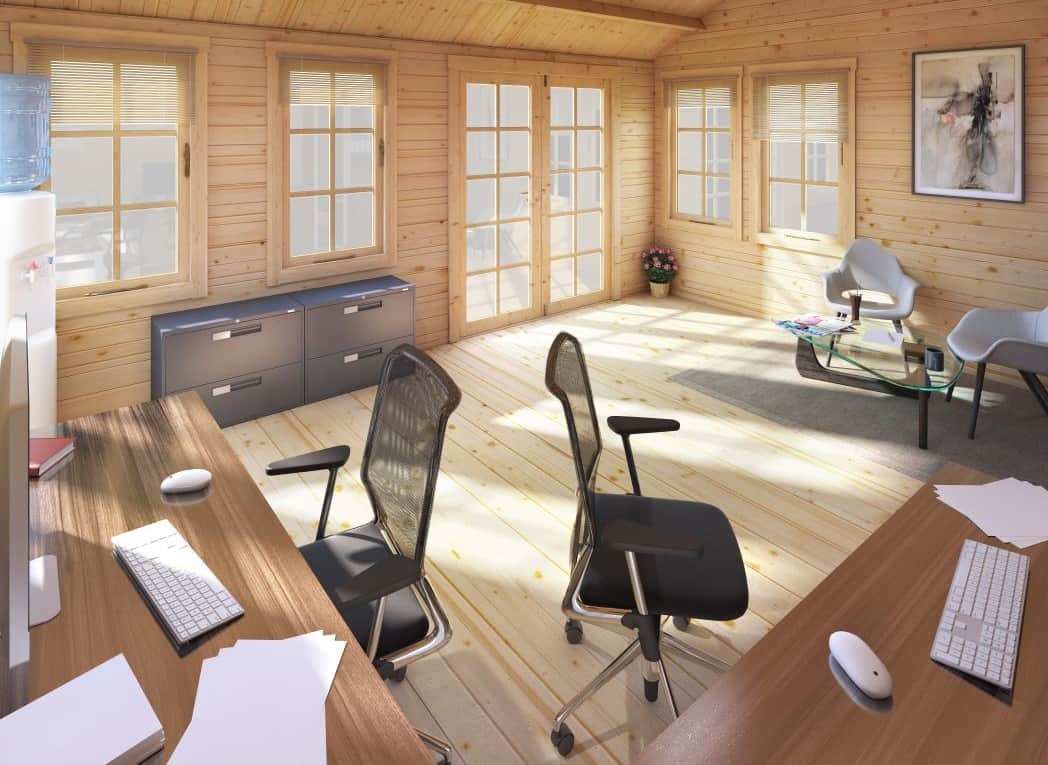 As mentioned earlier, a garden office can be easily personalised. But, you can also revamp your working space or re-purpose the structure.
Whenever you feel like you're too used to how the interior looks, you can easily transform your garden office and move your furniture from one spot to another.
If there is no work to be done, you can also use the garden office as a hobby room, children's play space or even an entertaining area. Multi-room garden offices are also available to accommodate not only your work but time with family and friends.
8. Improves the look of your garden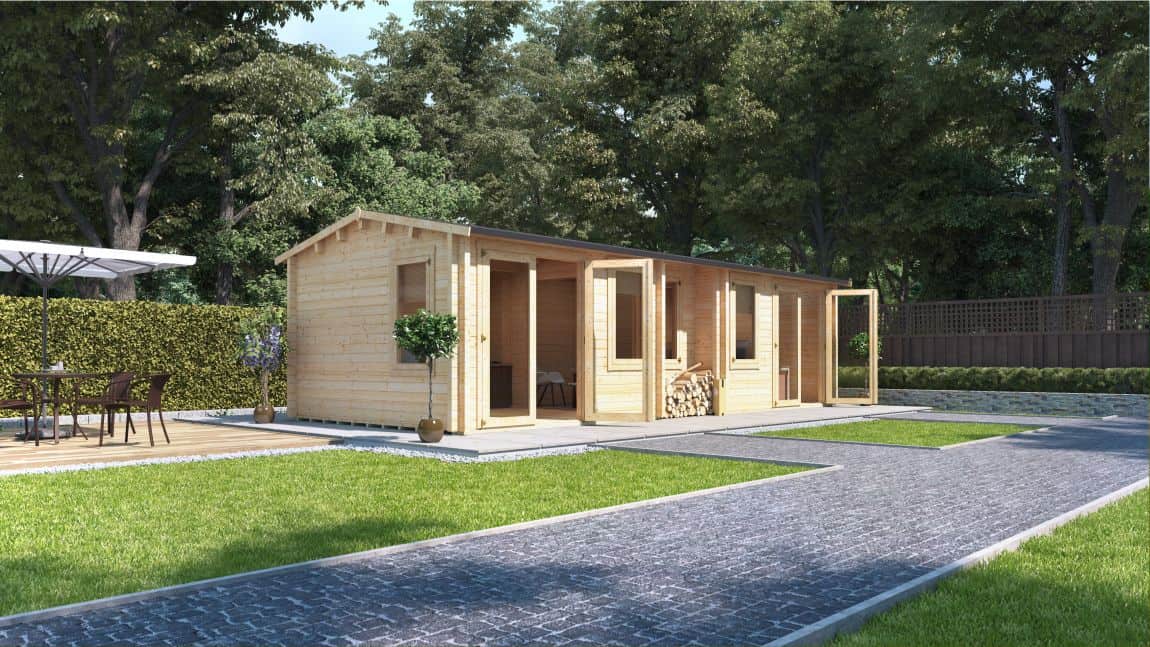 A personalised office in the middle of a well-designed garden will surely provide the 'wow' factor when your friends pay a visit. Not only this, it can also increase the value of your property!
We offer a range of wooden garden offices, able to easily complement the look of any garden. Choose from a range of designs including a contemporary style to bring a modern look to your outdoor space.