No travel, no problem! You can still enjoy the holidays, especially the summer, without leaving home.
Your holiday plans may look different during the pandemic. Chances are you might be at home instead of off somewhere sunny.
But that doesn't mean you can't have the summer of a lifetime.
As we adapt to the 'new normal'; a staycation is the new vacation! You don't have to travel, let alone leave your premises.
But at least you won't experience the stress and anxiety associated with travel. Plus, a staycation offers fresh experiences right here at home!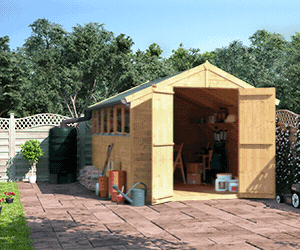 You can prepare your outdoor space for BBQs or get creative with these ideas we've come up with. Spruce up your garden and spend the holiday in style!
Key takeaways:
There are so many ways to spend a staycation, but

a garden staycation is definitely one of the best choices out there!

For one, you get to transform your backyard into a holiday resort or whatever you have in mind.

With a staycation, you can enjoy a cosy evening outdoors while stargazing in your garden. Or throw an exclusive garden party for your loved ones to make up for occasions you had to forego during the lockdown. Now that sounds like a great idea!

Make your dream garden staycation cosier with outdoor furniture pieces. Rattan sofa sets are perfect for lounging, while

fire pits

are perfect for evenings get-togethers.

Your garden can be your next dream destination!
Why Do a Garden Staycation?
First things first – what's a staycation? You might have seen that word popping up on the internet over the past years.
A staycation is a style of vacation or a holiday spent at home rather than travelling to another place. It's a term deriving formed by putting 'stay' and 'vacation' together.
For some, this concept may be new to them, but it's actually been around for some time now. And when COVID-19 showed up on our doorstep, staycations also came back.
Now, there's a wide array of creative staycation ideas, and one of them is the garden staycation. The idea of this concept is simple: create a paradise in your backyard.
You can forget about luxury holidays at hotels, beaches, and out of the country in the meantime. Instead, bring the glamour to your own garden at a fraction of the price!
There's no need to leave your pooch behind, either. Unlike when you're travelling abroad, you won't get any pangs of guilt when you think of your pet being alone at home.
Most importantly, you can spend more time in nature in the comfort of your own space. If you're a gardener, imagine unwinding with a view of your colourful summer blooms.
It's a win-win summer experience.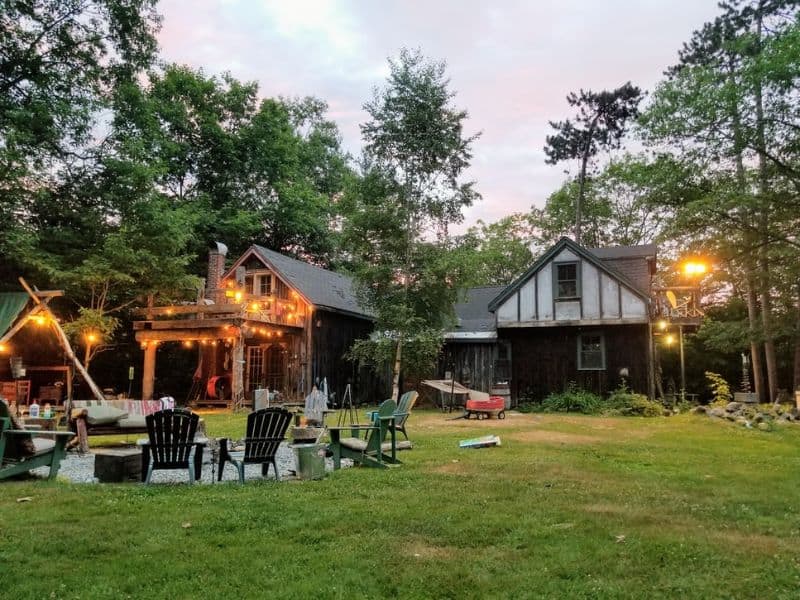 Garden Staycation Ideas
Here are a few creative ideas for creating a garden staycation, ideal for kids, adults, and the whole family! Are you ready to spend the holidays in your garden in style?
Garden staycation: for the kids
According to one study, children suffer the most from being locked down. Most of them are either missing playing outside with their friends or are bored being indoors.
This summer, you get to be your children's best buddies and play in your garden under the sun! So encourage them to put down their iPads and Nintendo Switches and get involved.
Urge them to step outside and get heaps of fresh air. Even better, provide them with a safe and controlled outdoor play area, like a playhouse.
If there's one thing that gadgets can never replace, it's the countless hours of enjoyment a playhouse provides.
Take a look at the BillyOh Gingerbread Max Playhouse, for example. It features a traditional cottage style with ample internal space – perfect for make-believe and making memories.
The playhouse is designed with a stable door, cottage-style windows and flower boxes to complete the contemporary feel. It's available with or without an internal bunk as well.
The Gingerbread is perfect for inviting friends over to have fun!
Or you can decorate your playhouse together as a project to build a great relationship with your kids.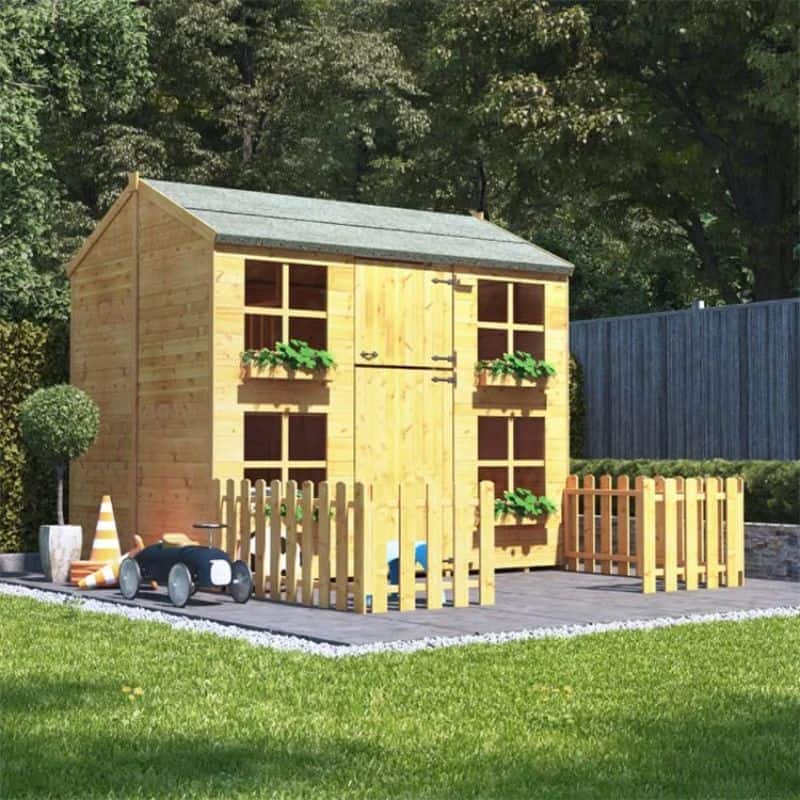 Garden staycation: for adults and for the whole family
A pub in the comfort of your outdoor space is a dream come true. This is especially true if you enjoy hosting chilled out nights with a few drinks at home with your pals.
Instead of heading out for a glass (or two!), owning a garden bar means you don't have to queue to get served. This also means you get to flaunt your bartender skills and, at the same time, be your own boss!
You can even make fresh lemonade and smoothies for the kids. Serve your signature cocktail, beer, and other liquors to adults.
Transforming your garden building into a garden bar is a great start. But if you want an instant bar set-up, our BillyOh Nightjar is designed to transform your log cabin into your own home bar.
With a classic L shaped design and room to sit 3-4 people, it's the ideal place to enjoy drinks with friends and family. The 1.0m height is perfect for bar stools or standing and making drinks.
And if you want to have the most envied hangout in the neighbourhood, check out these unique shed pub designs.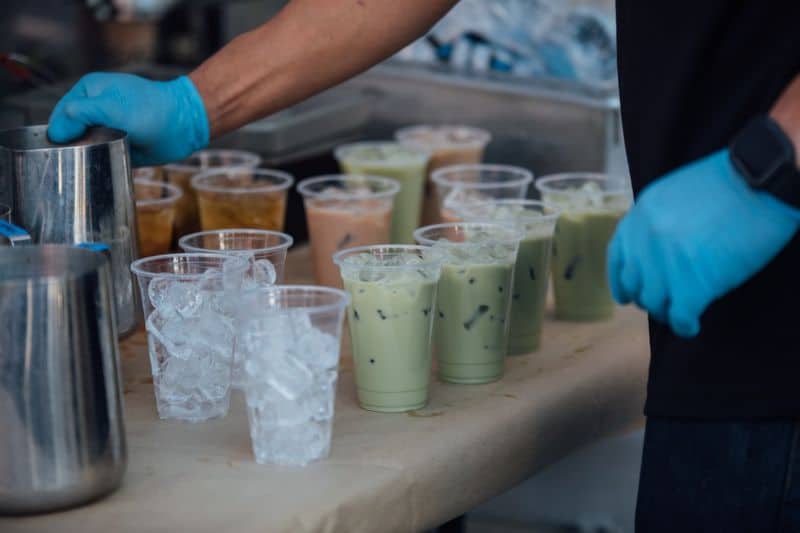 Garden staycation: have a weekly family day with BBQs
Set up your rattan garden furniture along with your BBQ. The time has come to fire up the grill once again and have the best BBQ summer party with your family!
Every week, pick a party theme so everyone can look forward to it. You could start with a traditional country theme if the crew is missing out on the countryside or heading stateside!
A by-the-sea-themed BBQ could also be a great idea, especially if everyone's longing to go to the beach. If you have a pool, be sure to add some floats for everyone to enjoy.
BBQ parties are also the perfect opportunity to enjoy our summertime favourites: s'mores and campfires. The good thing about this is you can set your campfire up right in your garden.
There's no need to go to the woods as long as you have a garden fire pit. You might also want to read these 80 BBQ ideas for an ultimate summer party.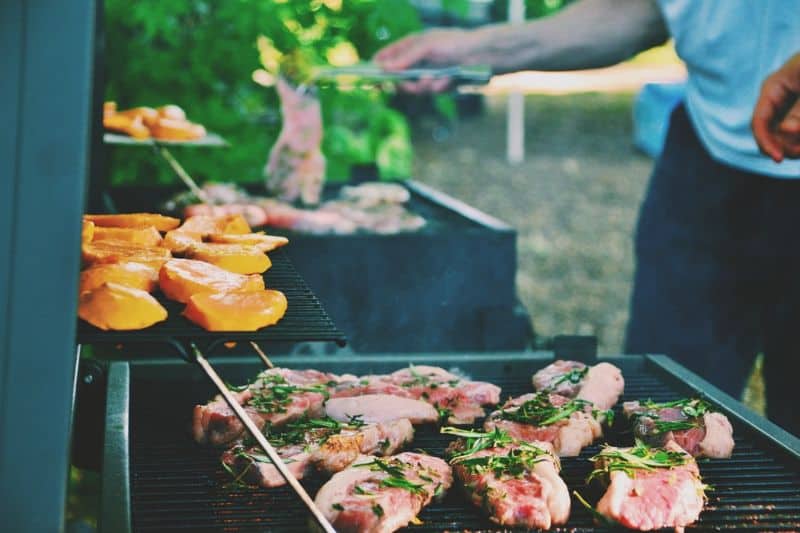 Garden staycation: decorating your outdoor space
One of the best things about a garden staycation is you can convert your backyard into whatever you want – make it your dream holiday getaway!
Whatever you have in mind, take note of these staycation tips so you can have the best garden staycation experience:
Prepare your space.

The first step in creating a relaxing space for your staycation is to prepare your garden and keep it clean. Clean out any clutter, wash the outdoor pieces, prune the plants, and mow the lawn.

Choose a theme.

Think of how you want your space to look or how you intend to use it. If you have a pool, creating a holiday resort is a top-tier idea for the summertime. Add some lounge chairs, rattan furniture with colourful cushions, and decorative umbrellas.

Or set up a tent, prepare the binoculars with a fire pit nearby for warmth, and enjoy the beauty of the night sky. Re-creating a vacation home is also possible with a cosy

summerhouse

or

log cabin

.
Decorate, decorate, decorate.

Add some finishing touches to your space according to your theme and resources. This may cost you some fortune, so it's also important to determine your budget and plan accordingly.

This includes investing in new outdoor furniture, garden buildings, fire pits, or BBQs. But hey, if you know where to get the right garden furniture for your needs, like

BillyOh

, you'll be in for a win-win investment!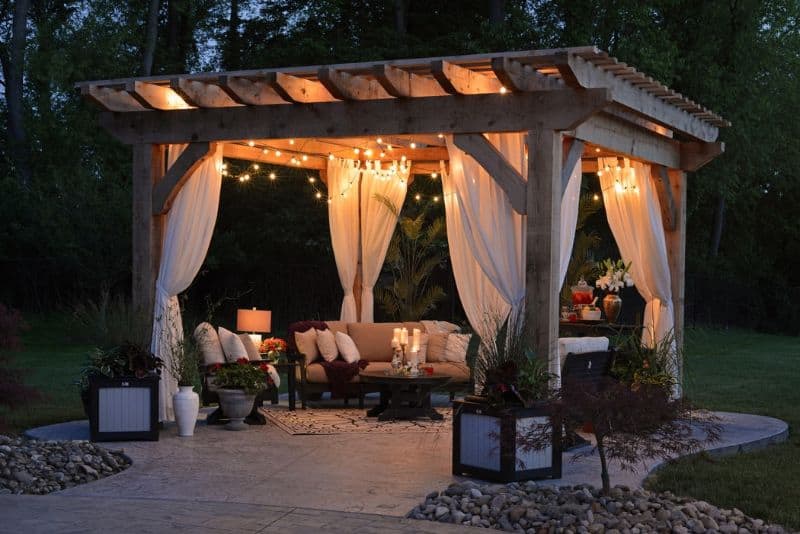 Round-up
On top of saving money (like the costs of travelling abroad), garden staycations are a great way to give yourself a break during this uncertainty. With a bit of work and effort, you can transform your garden into a holiday getaway.
You don't have to worry about your kids getting bored and grumpy when they've got a new garden playhouse. And a garden bar is a great centrepiece for hosting get-togethers with your friends and family.
You also can't go wrong with a BBQ party; I mean, what's the point of summer without it, right? But this time, you can have a weekly themed BBQ with your family members instead of hosting for a larger crowd.

With the right garden furniture pieces and outdoor accessories, you can bring your garden staycation to life! And if you're thinking about how to transform your garden building, why not see what some of our other customers did with their BillyOh garden rooms?
Shop Rattan Garden Furniture
FAQs