With working from home becoming the new norm, remote workers are looking for creative ways to set up the ideal at-home workspace. 
Considering how the work environment can affect productivity (with no barriers between your work and home environment), a workstation that's too casual might hinder your ability to get things done. There are simple hacks like working from home in an insulated office for better productivity.
But in most instances, a desktop setup in the living room and a reliable internet connection isn't enough. You have to find a way to separate yourself from the hustle and bustle of your home and convey a sense of being 'off-limits' from any sort of interruptions.
Luckily, when it comes to home office design schemes, the possibilities are endless. Here, we've curated effective tips that will help you create a healthier and more effective home office.
Designing an Effective Home Office: Questions to Ask Yourself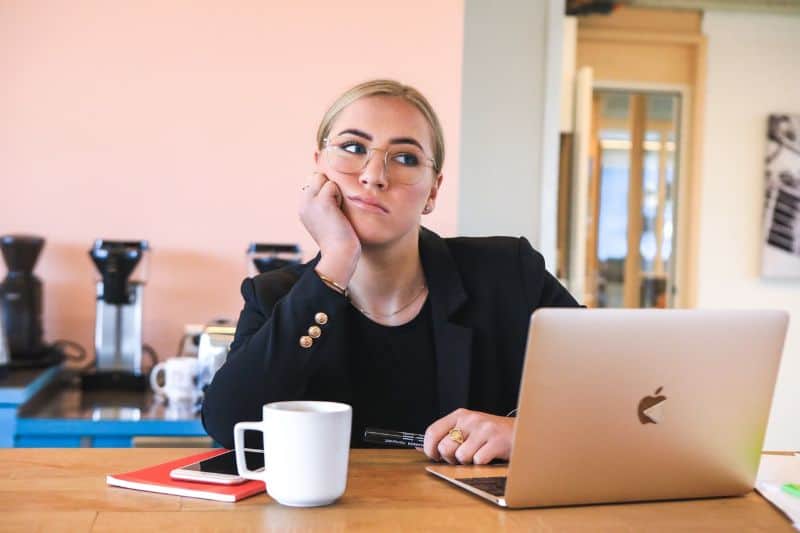 Before you begin with the makeover process, ask yourself these questions, courtesy of Jo Heinz, the president of Dallas interior architecture and design firm Staffelbach, via Entrepreneur.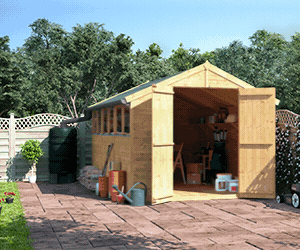 The answers will help you develop the plan for your home office.
What will you be doing in space?

What type of work needs to be done?

Will external clients be visiting the space?

Will colleagues visit for collaborative work?

What type of materials will be stored there?

What type of equipment is required?

When will I be doing the bulk of my work?

Will I be making conference calls?

Will I be video conferencing?
Decorating Your Workspace at Home
While comfort is essential in any office, an environment that's too relaxing won't equal peak productivity. As much as possible, you want to create a working area that will remind you of an actual office setting.
Setting Up Your Space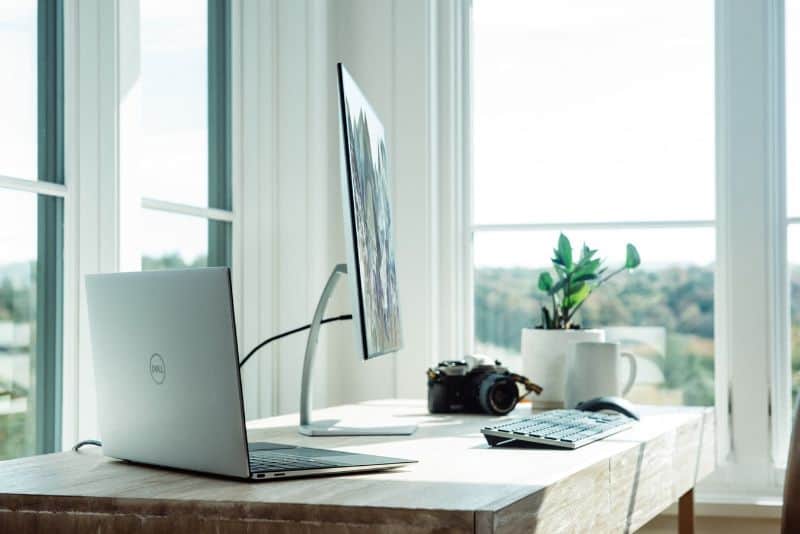 First things first, where are you going to set up your home office? 
The room doesn't have to be vast, but you'll want to make sure that it's separated from other areas of the house, such as the bedroom, living room, or kitchen.
If you have a guest room or an unused garden building, you could convert your shed, for instance, into your office. Once you've settled on a dedicated space for work, start putting all of your working essentials in the space. And, vice versa, try to make your home free of work items. This promotes a healthy work-life balance.
Factors to Consider
Let's say you've already found your space. Now it's time to bear these factors in mind when setting up an at-home workstation.
Equipment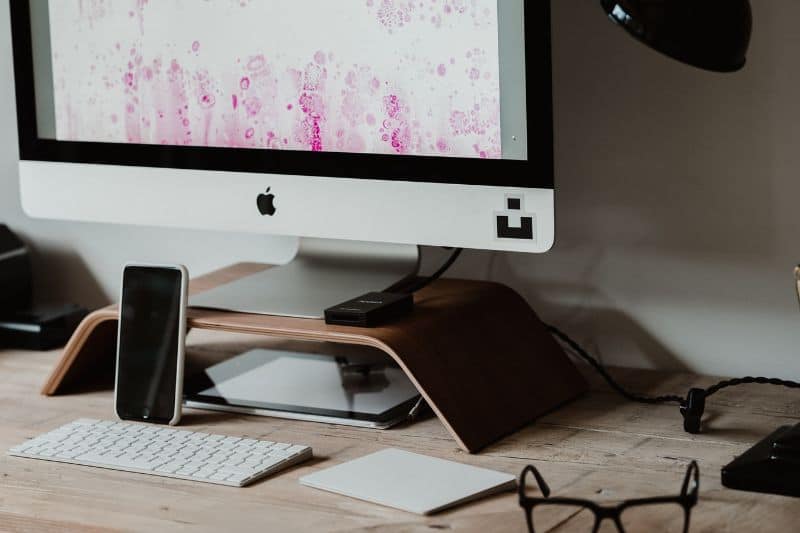 Working in an office-based setting means you don't have to worry about the equipment you'll use, including a station for you to do your job. But the case is different for when you're working from home. Establishing an effective workspace is where equipment comes into play.
Go back to those questions we asked – what type of work needs to be done? What type of equipment do you need to accomplish that specific task? 
Identify what you need. For example, you might begin with a laptop or desktop computer.
A laptop is ideal for those with data entry jobs, e.g. content writing, word processing, etc. Whereas, desktop computers are perfect for people like graphic designers. Either way, as long as it meets the demand of your work, then it's ok.
And no working space is complete without a desk and a chair. Not just any old desk and chair, though! Both should be suitable for the work you do. Consider your size, height, and the general aesthetic you want when purchasing.
Other must-have office essentials include:
Headphones

Speaker systems

Cord management box or tape

External hard drive

Uninterruptible power supply (UPS)

High-speed internet access
Be sure you invest in the highest-quality and fastest equipment possible, so you don't end up wasting your time waiting for things to work. 
Top tip: Opt for ergonomically designed office equipment to promote your health and well-being.
Lighting
The perfect lighting will mean you can work in your office no matter what time of day it is, and is therefore essential. If your space has a window, make sure nothing is blocking your natural daylight. This will give your home office enough light and an airy feel.
If you don't then have a window then there are several types of lighting fixtures that can complement your office needs. For one, halogen lights are good for providing overhead light. They can also be used for adjustable spotlights or track lighting. 
Meanwhile, LED lighting is versatile and cheap to run. LEDs can also be used for spotlighting certain areas of the office you want to be brighter. Other lighting options include desk and floor lamps, which are cheap and can be moved around and also offer decoration to your garden office.
Privacy
One of the main purposes of having a home office is to avoid noise and interruptions – in short, to have privacy. There will be instances when wearing headphones won't be enough to isolate sounds, so ensure your home office space can afford you privacy from the neighbourly noise.
It may be helpful to add some signage (e.g. 'quiet please') on your workspace door to remind others that you're currently working.
Storage
A well-organised space is key to keeping your office running smoothly. Depending on how much storage space you need and how big your space is, there's one surefire way to minimise clutter and maximise work production: storage.
A cheap method of storage for a garden office is clear storage containers that you can stack. These are perfect for storing ink cartridges, paperwork, and chargers; keeping everything in one place.
Additionally, magnetic strips are great for hanging metal objects like scissors. Installing wall-mounted pegboards, on the other hand, can help hold all your stationery and keep clutter off your desk.
And if you want to save and let your creative juices flow, why not consider repurposing old items? Attaching a spice rack on the wall, for instance, makes a great bit of storage to keep your pens and paper clips. 
Choose the Right Colour for Your Mood and Energy Levels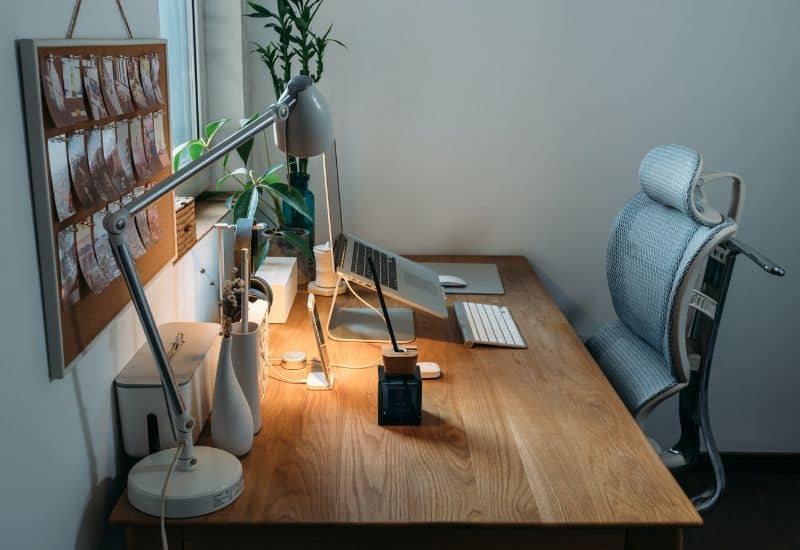 Choosing the paint colour for your home may be easy but for a home office, it's completely different. 
Did you know that colours can impact our overall mood and energy levels? And since we're aiming for productivity improvements, you need to choose the perfect colour for an efficient workspace environment.
Hues like blue help stimulate the mind, for example, encouraging productivity. Whilst red induces high energy levels. Yellow evokes emotion, and green is all about balance and calmness. Listed below are the best colours to paint your office, courtesy of Scott Brown Painting:
Off-white

– Renders a warm, clean appearance. Easy to decorate and design around.

Teal

– This colour can turn your home office into a 'productivity machine'.

Grey

– Gives off a subtle, neutral mood.

Light blue

– Emits peaceful vibes for calm surroundings.

Blue-grey

– Offers a professional vibe and gives a boost to any backdrop.

Brown

– Delivers a powerful and strong, yet, warm setting.

Pastel yellow

– Bestows a soft and bright feeling, helping your creativity get flowing.

Purple

– A great choice of colour for feminine spaces.

Green

– The right shade of green can calm and energise your space.

Orange

– A perfect colour remedy for low-energy afternoons.
Colour balance in a home office is important. 
Top tip: If you paint your wall sky blue, don't use similar hues for the accent wall. Experts suggest breaking it up with white strips as a neat trick!
Add Greens and Breathe Some Life Into Your Space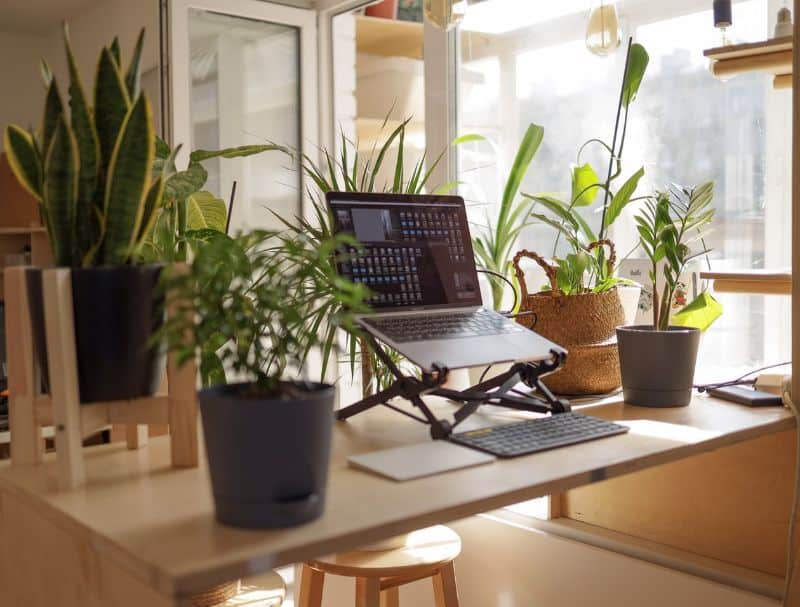 Bring your home office to life by adding air-purifying indoor plants. Succulents, aloe vera, and snake plants, to name a few, are all known for their natural abilities to detoxify the air, helping to create a better work environment.
Not only that, but these greens also make great living decor for your working space. I mean, who doesn't want a calm environment with clean air? 
Adding plants can add a magical little touch, benefiting you and the interior of your space.
Artificial plants also offer natural-looking decoration but are ideal for those who can't maintain living ones.
Effective Home Office: A Few Helpful Tips for You!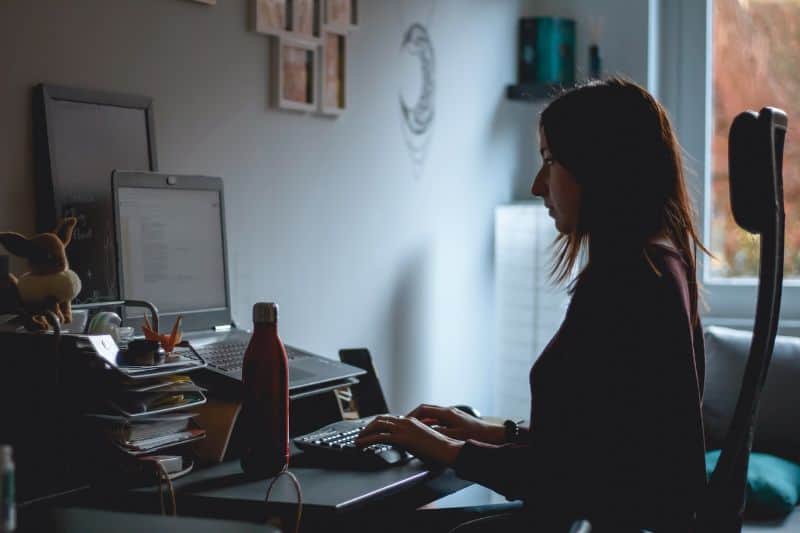 Don't stop yourself from adding some personal touches to your home office. To create a homey vibe, you can add picture frames on your desk or framed posters on the walls to add vibrancy.
And don't forget to add comfort. You'll still want your workspace to be a comfortable space to spend time in. A rug for a visual spark and soothing sound-absorption and a cushion on your chair for the sake of your back will do!
Make your space your own – ensure that it reflects your personality and that you enjoy working there. Make it cosy (but not so much that all you want to do is nap!).
Your Productive Home Office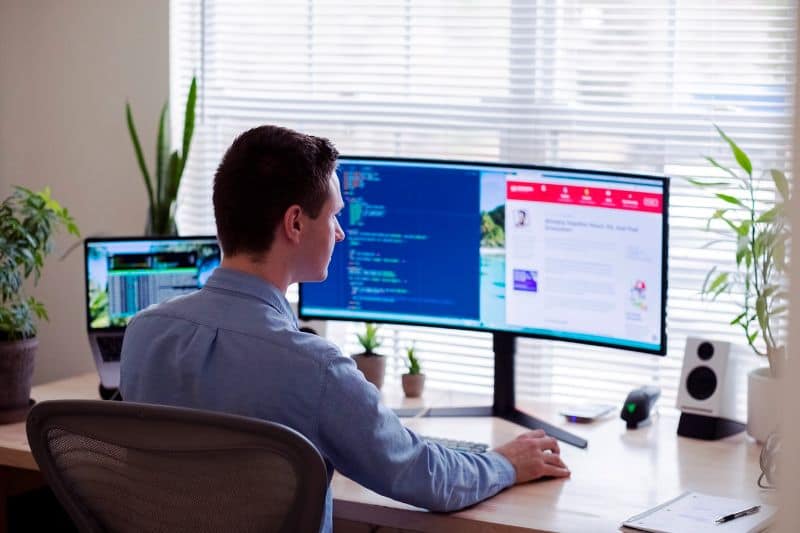 In a nutshell, whether it's your bedroom, kitchen countertop, or your favourite couch in the living room – wherever you work, it'll never beat the efficiency of having a dedicated workspace at home.
Sheds indeed make a reliable home office. If you're looking for one, here at BillyOh, we offer a wide selection of garden offices in different styles and sizes to suit your office needs.
And if you want to know more about productivity tips and the physical and mental impact of working remotely, we've come up with a list of handy tools and apps you can use while working from home. Check it all out in our ultimate guide to working from home!
Shop Home Offices