Things can get stressful in the garden when you can't get into your shed, let alone use it when it's stockpiled with garbage and mess. 
Tidying up your garden building may seem like a daunting task, but the truth is it really doesn't have to be tough and complicated. If you haven't spent time cleaning up and organising your garden shed, maybe today you can get started. 
To help you make the most of your garden shed space, we've compiled 12 practical tips you can use to take care of your storage space.
Why Should You Organise Your Shed?
Having your garden shed organised can help you make your gardening experience a whole lot more exciting! Aside from that, keeping the outdoor building nifty and tidy will help you find your items quickly, and at the same time, it will provide you with an extra room to store other things apart from your gardening essentials.
Bonus: it can spruce up the overall look of your outdoor space too!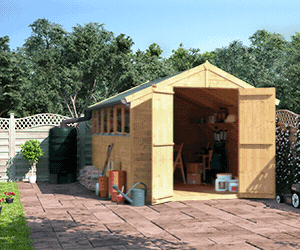 To help you make the most of your garden shed space, we've compiled practical tips you can use to take care of your storage space.
Add Cabinets and Shelves
Most gardeners tend to throw their tools in their shed and leave everything on the ground — and we don't want you to do the same thing.
Install cabinets and shelves for you to store your gardening tools and other equipment in one place. If you own any seed packets, ensure to put up designated containers before placing them on the shelves. 
This allows you to maximise your shed space and at the same time, allowing you to access the tools you need more easily.
Build a Pegboard
Another way to maximise the use of your space is by installing a pegboard organiser, where you can have a nice assortment of tools readily available on your wall.
Alternatively, installing a rack high up in your shed can free up your floor space as well. Having racks on your walls can hold your shovels, spade, rake, and other gardening essentials, allowing you to arrange them in a more space-efficient manner.
Hang up Your Hose and Cords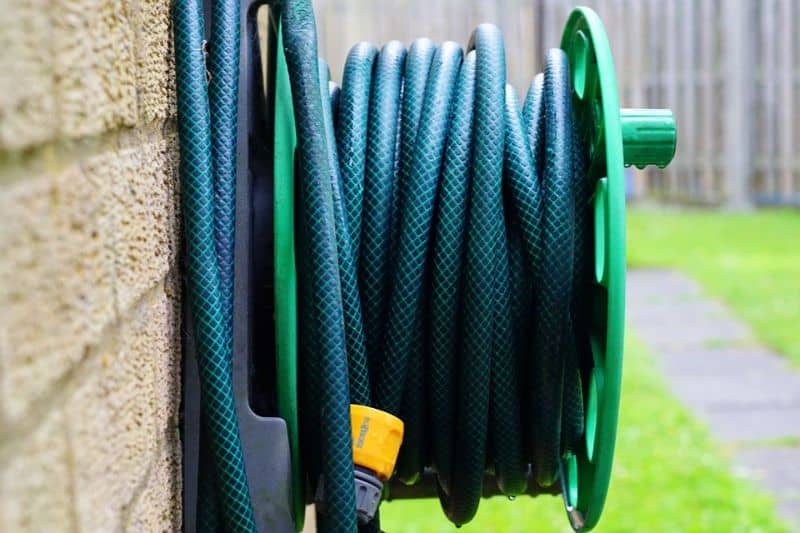 Throwing your garden hose inside your shed after using it is a big mistake. Not only will the hose take up a huge space in your garden building; it also has a habit of untangling itself, which can cause people, including you to trip on it.
Invest in a garden hose hanger so it will remind you to roll up your hose instead of leaving it all over the place after using it.
As for the cords, you can use shelving units or even PVC pipe to organise them.
Magnetic Strip Organiser
If you're looking for a unique way to store your small metal tools, a magnetic strip organiser will do. This is also perfect for those who don't want to have a huge toolbox lying around.
Add magnetic strips on the wall or the side of the table where you can hang the tools with the magnet bar. Just make sure that the strip you're using is strong enough to hold all your tools.
Storage Containers for Chemicals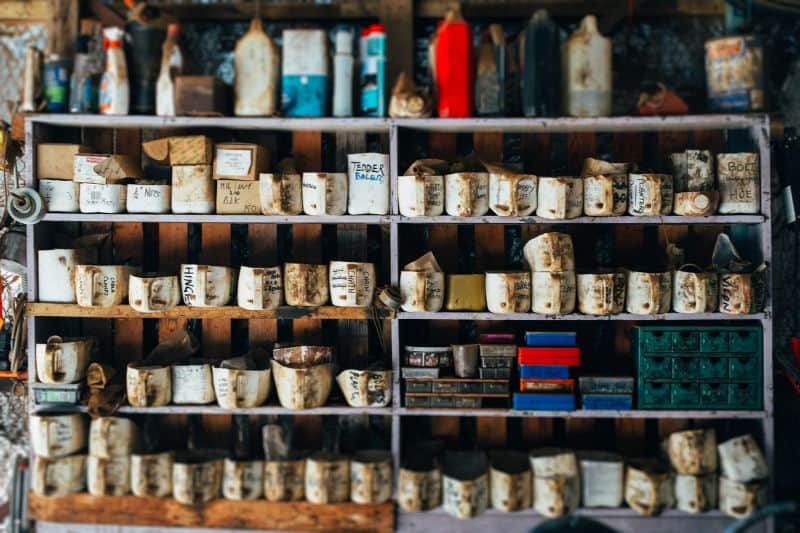 As a gardener, it's common to have pesticide spray, weed killer, paint, and treatments inside your shed. Considering that these are toxic, it is crucial to find ways to prevent the chemicals from contaminating the building structure, or even the water supply.
Placing them in a storage container will keep them safe from outside exposure. You can opt for heavy-duty plastic bins for storing them.
Tip: Keep out of reach of children and pets, and sunlight. In addition, don't store fertilizer and fuel in the same container unless the storage is ventilated and they aren't near one another.
Avoid Clutter
Whether you own a small or large shed, it's not necessary for you to leave things lying around. Make sure to toss away the stuff you no longer need or use, mainly if they take up too much space.
It could be an old wheelbarrow you haven't used for years since you got a new one or maybe a broken grass cutter that's been lying around for ages.
Remember to keep only the tools and items you need. This way, you can create as much free space as possible.
Free-standing Shelves Unit for Tubs and Bins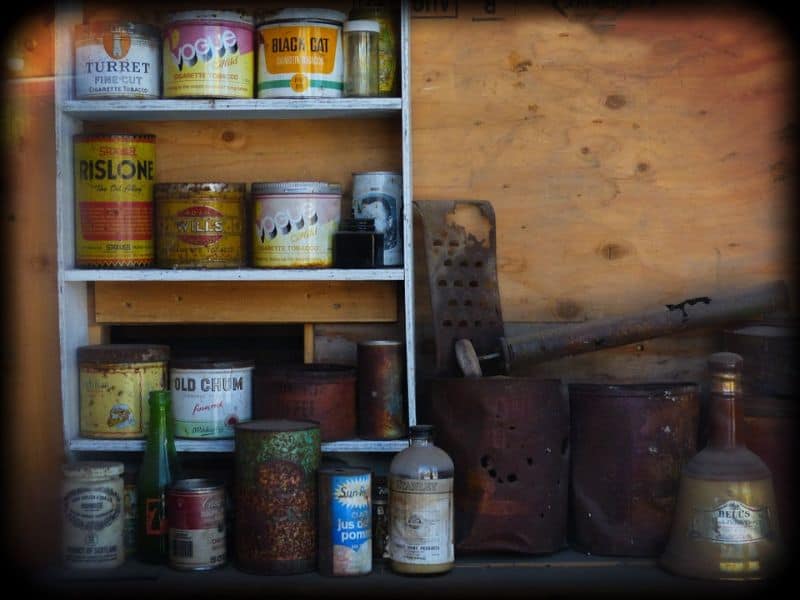 As for your tubs and bins inside your shed, use shelving units, particularly the metal ones, to keep them organised.
What's good about free-standing metal shelves are they can be transferred anywhere. In that case, if you need to reorganise, it wouldn't be a struggle for you to move them around. In addition, the metal shelves also feature grated bottoms which help prevent dirt and debris from collecting.
Reuse Bookshelves
If you have an old bookshelf at home and you're planning to get rid of it, then don't it just yet. Instead, you could give it a new purpose!
Repurposing your bookshelf and use it as storage is a great way to do it in, and it's cost-effective! Wherein you can store your gardening stuff, painting materials, or anything that you want to keep out of sight.
Glass Jars Storage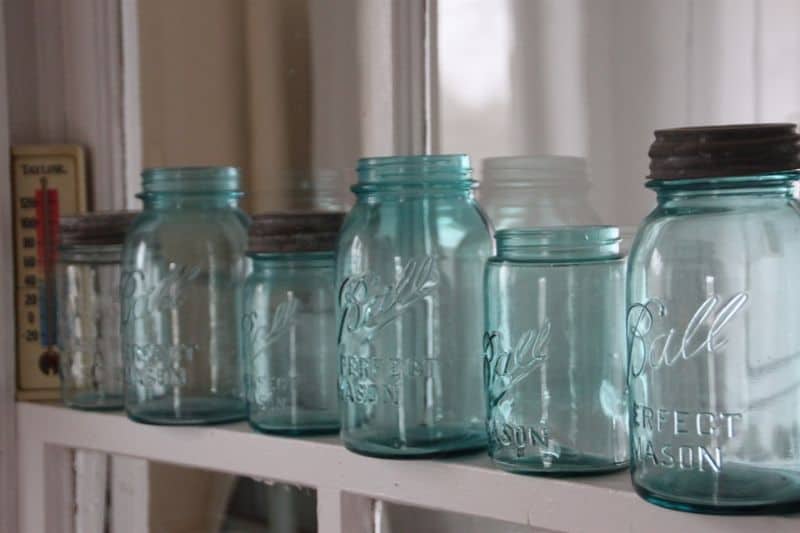 Empty peanut butter, jam and mayo jars? Please don't throw them away right away. With the use of those empty glass jars, you can keep all of your nails, screws, and other hardware essentials all together in one convenient spot.
If you want more space, hang them up on a wooden shelf. You could also organise your paintbrushes and other painting tools on mason jars, ensuring all of your art materials stay organised in one place.
Install Adjustable Shelving
Another option to add to your wall is an adjustable shelf. Not only this will let you create extra storage space, but it will also allow you to move the shelves, accommodating items of different sizes.
Plastic Compartments to Organise Tools
Placing plastic compartments in a drawer allows you to keep your tape measures, pliers, screwdrivers, zip ties and other tools organised.
Plastic compartments are available in various size, and we can guarantee you that you can find the right compartment to fit all of your tools in a drawer.
Utility Hooks
If you own a tent, tailgate or sporting equipment and you wish to keep them from cluttering up your workbenches, the floor or corners in your garden shed, install sturdy hooks on the walls to hang them up.