A staycation in the woods with access to nature and a view of the sea? Seems too good to be true, right. But it's not when you unearth some of the remote corners of the UK. Then you can discover an unforgettable log cabin escape!
Great Britain is known for many things, and one of them (you may be surprised to hear) is natural beauty. There are mountains, seas,  and stunning countryside. You just need to know where to look.
And if you live here, you might've been missing out. But getting round to a log cabin break later is better than never. And we've got you covered!
Trust us; once you've read our guide to the best log cabin stays in the UK, you'll be asking if you can live in a log cabin permanently. 
Give Yourself a Log Cabin Break
Log cabin breaks are the answer to getting away from the hustle and bustle of inner-city life.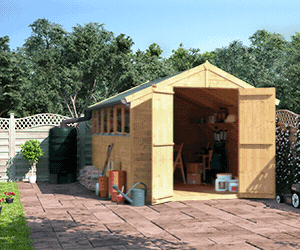 There's something magical about disappearing to a cabin in a forest or on an island. And nothing beats a log cabin with a private hot tub. Just imagine it; luxury comforts and outstanding nature views!
Just you and nature. 
But as good as daydreaming is, you need to know when to stop and take action. So stop dreaming about being in the woods or by the sea. Go there, explore, and make that dream log cabin break of yours into a reality!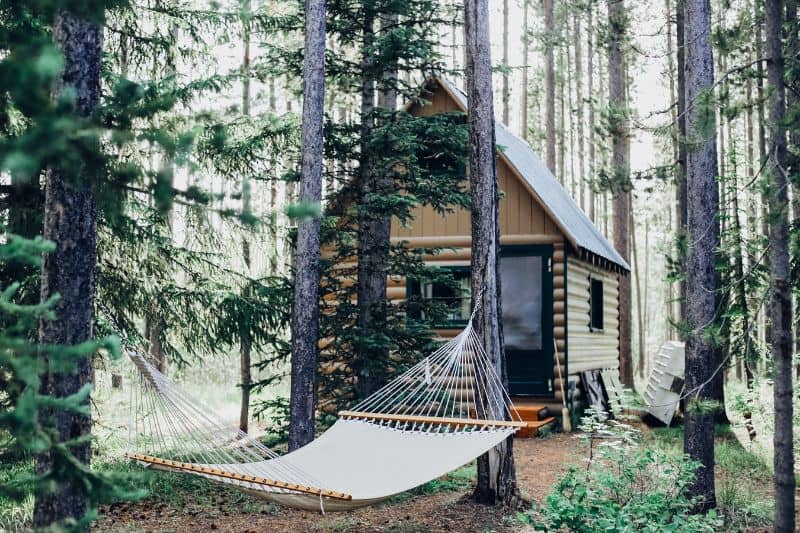 Log Cabins UK – 8 Best Log Cabins You Can Stay In
The remote one in the Isle of Skye
There's nothing better than spending time alone in high-standard accommodation with beautiful scenery. It's time to level up your self-love and self-care game!
Let your feet wander the beauty of Dunvegan and fall in love with the stunning views of the Isle of Skye. And at the heart of Skye, there's a little self-catering cabin nested there – The Black Shed.
An architectural award-winning structure, the cabin showcases an open plan living space, a fully-equipped kitchen, and a bedroom with a large walk-in shower. The added sofa bed makes an ideal companion for an afternoon siesta too!
You'll definitely enjoy every meal from morning to night thanks to the big window that frames the beautiful landscape of Skye. There's also a plethora of books for you to read during your stay.
And don't worry about packing too many clothes. The cabin has a washing machine and a Sheila's Maid airer.
Another thing to look forward to is a lovely bedroom with a king-size bed. (Who said log cabins in the wilderness couldn't be luxe?).


There's nothing better than snoozing in a large bed with a cocoon of locally woven blankets after a day trip to the nearby village and famous Dunvegan Castle.
What's more, you might even be accompanied by wild-haired Highland cows. A change of neighbours, indeed!
From £765-799/week in low season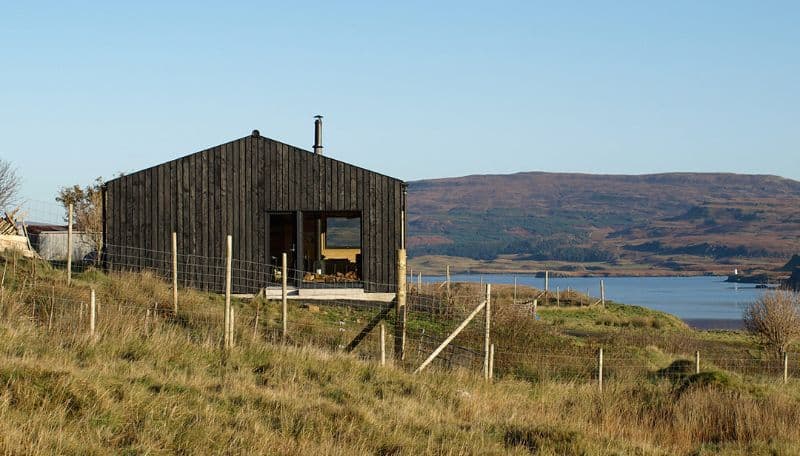 All the way to the shores of glassy Loch Nell
How remote do you want to be on your next log cabin break?
Set by the glassy waters of Loch Nell, there's another hidden gem in the highlands of Scotland. The Wilderness Cabins in Oban has two gorgeous off-grid architect-designed cabins.
They're set on private farmland, so apart from fellow guests, there'll be nary a soul around. You might as well invite your friends to stay in both and enjoy the majestic shores of Loch Nell with you.
The ideal time for this log cabin is in bright, sunny weather as the cabins are solar-powered and off-grid. This means they solely (pardon the pun) rely on the energy generated by their panels.
On a positive note, though, they help keep the environment clean and green! A trip to Inverlonan near Oban might be the luxury log cabin break experience you're looking for. And, at the same time, you can help lessen your carbon footprint. Win-win!
From £200 per night, each cabin sleeps two. Book your stay here.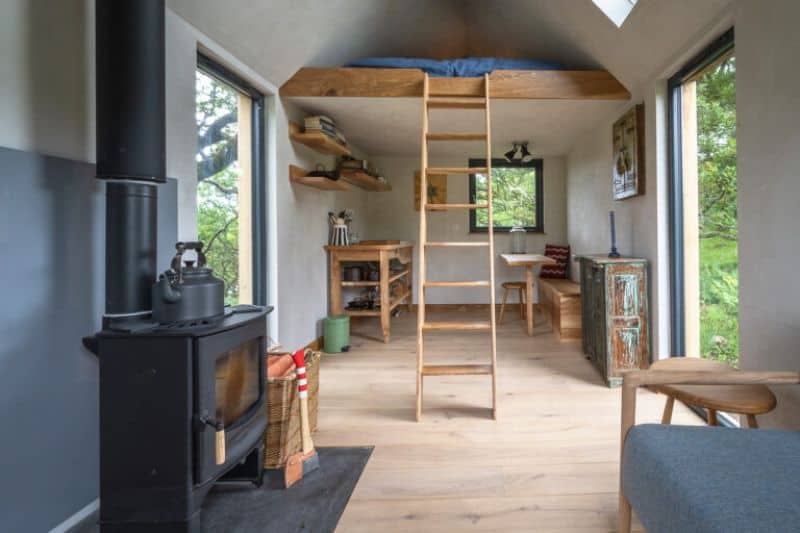 Meet KINDRED, the perfect antidote to city life
'A dinky A-framed eco-friendly cabin house'. This description alone is interesting enough to visit the Isle of Wight and see for yourself the tiny haven called Kindred.
Set on the beautiful Isle of Wight, the perfectly proportioned lodge a vision in plywood with a retro edge. What sets Kindred apart is the triangle-shuttered windows that grant lush countryside views.
Downstairs, you'll be surrounded by vintage furnishings and a cosy wood-burning fireplace. Upstairs, you'll be welcomed by a warm and homey bed.
The thing we like about the location is that it's only a few minutes drive to Gurnard and Cowes. You and your family can even go on a sightseeing tour during your stay.
Switch off from the noise of the world and start planning your log cabin trip to the Isle of Wight. Book to stay at the Kindred here.
Head to Kudhva for a true escape to pure wilderness
Named after the Cornish word for 'hideout', Kudhva is an off-grid glamping site in stunning Tintagel, Cornwall.
This camp lets you relax in style. And what's more, you have be right in the heart of the country to take full advantage of all the nature Cornwall has to offer.
There's a handful of striking cabins and tents dotted across the 43 acres of woods, but a one night stay in The Danish Cabin will give you a totally unique experience. The cabin itself is rustic and a real beauty. Sit and experience nature and the elements all around you.
The Danish-style cabin also features wooden walls that can be slid open, revealing the Scandinavian-inspired interiors to the elements. The bunks situated in the mezzanine upstairs make up the other four berths. 
You'll just have to draw straws over who gets the top bed.
If you want to enjoy the fantastic views of the sea and the rolling hills while sitting pretty in this Cornish eco log cabin, book your stay here. 
From £269-375/night, it can house up to 6 people.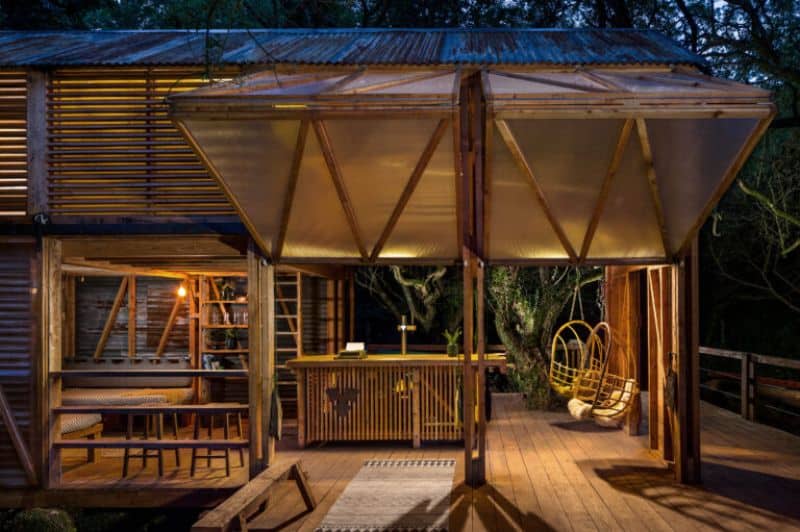 Have a stylish family holiday at Cabü, St Mary's Bay
If you're reading this, then this is the sign for you to take your family on a relaxing holiday! 
And a Cabü Hideaway is the perfect place to enjoy log cabin life from the luxury of a modern interior-designed space.
Opportunities to swim in their heated pool, the sea or the lake are all at your doorstep. You can take a long walk along the sea or go deep into the forest to explore.  Bicycles are also available from their hideaways.
Each Cabü is beautifully furnished, boasting floor-to-ceiling windows that provide exquisite landscapes and sea views.  Whether you're looking to snuggle up by the log burner in winter or lounge in a deck chair in summer, Cabü has the right log cabin to suit your needs. 
Plus, the location is sealed off from the outside world. It's just you, your family and your fellow-Cabü dwellers. Well, and the sea.
Located in St. Mary's Bay, 'Cabü by the Sea' can give you and your family a wild luxury experience. 
Prices range from £175 a night (minimum two-night stay).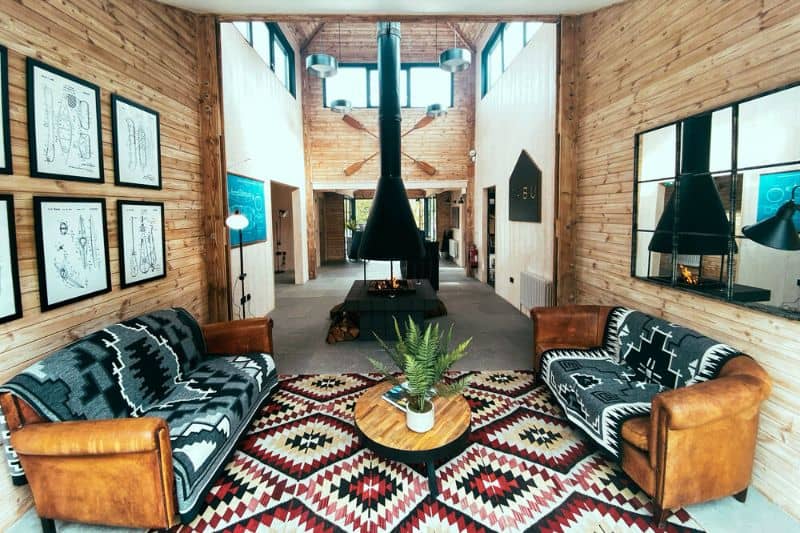 'The Lodge' at Whithurst Park awaits you and your friends
Log cabin breaks can be the perfect solution for you and your friends to reunite and finally have that long-overdue catch-up. Nestled in the heart of the West Sussex countryside, The Lodge awaits you and your squad.
But mind you, this isn't just one of those ordinary UK log cabins. We're talking about staying at an award-winning lodge on the edge of a private estate! 
Relax with an alfresco dining experience on the decking while enjoying the peaceful seclusion of the surrounding woodland. Or, you can even enjoy a good movie on the Smart TV at night.
On sunny days, roam around the extensive grassland and or the nearby South Downs National Park. Or venture down to the coast at Bognor Regis to spend the day by the seaside and do some water sport activities.
Sleeps ten, from £2,009 a week. The Lodge is ideal for families and groups of friends to truly escape to the country. You can check the availability and book your stay here.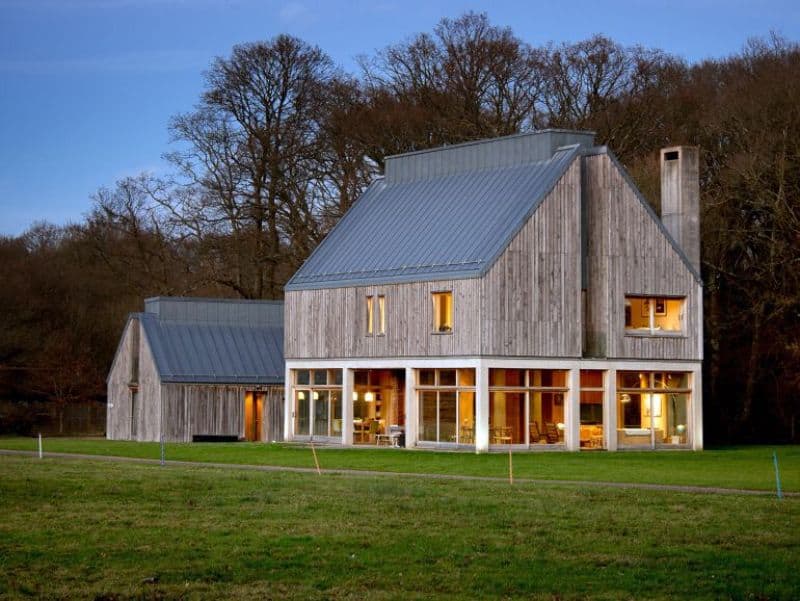 A much-needed break for nature lovers at Perthshire
Do you know what a nature lover deserves? A luxury retreat with breathtaking views!
Imagine spending a day walking, cycling, fishing and finally sitting around the fire looking at the ever-changing view from one of the most mind-boggling log cabins in the UK. Well you can at the Venachar Cabins at Dullatur Burnside, Invertrossachs.
All of these beautifully designed cabins are well-equipped with wood burners, kitchenettes, outdoor grills, and (yes) a hot tub. This is something you sure don't want to miss, especially if you're visiting the small town of Callander.
One of their lovely cabins, Birch, is a two-tiered larch-clad building with hardwood on the inside. It features a mezzanine bedroom with a king-sized bed facing massive floor to ceiling windows that frame the view of the loch and mountains behind.
The bathroom and open-plan kitchen are downstairs. The same goes for the living area with a wood-burning stove. There are also tables and benches for you to enjoy some alfresco cooking or a simple campfire.
For online bookings, you can make your reservations here.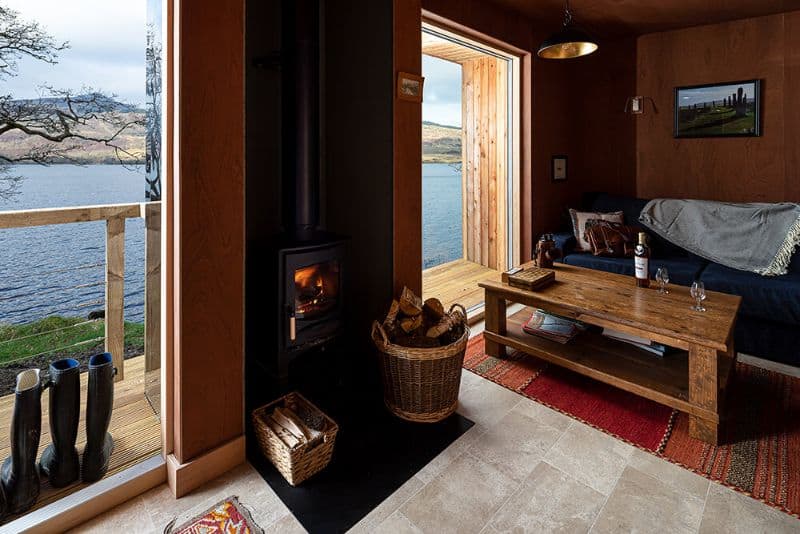 A romantic retreat in the hidden gem of Cornwall – Atlanta
When was the last time you and your loved one had a romantic getaway? Designed with dreamy couple's retreats in mind, a trip to Atlanta deserves a spot on your bucket list.
This hidden gem in Cornwall's forgotten corner boasts panoramic views across the coastline of Whitsand Bay. From the open-plan living space to the his-and-hers sinks – this luxury self-catering cabin creates an enchanting destination for couples.
Enjoy a leisurely breakfast and morning coffees on the patio. In the afternoon, swim on the beach then rinse off in the outdoor shower. Then spend the night on the deck with a glass of wine to put a bow on your magical log cabin break.
What could be better than starting and closing the day with a salt-kissed breeze and infinite blue horizons? 
Go get that blissful cabin break and book your stay here.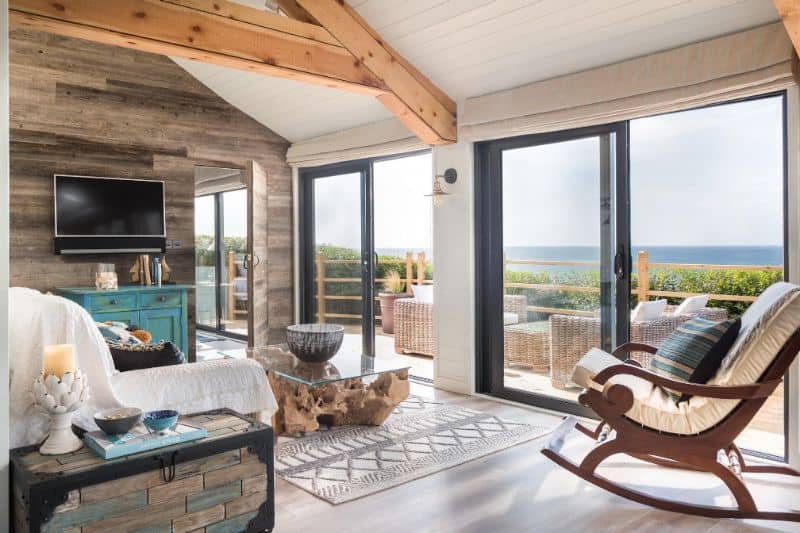 When Is the Best Time to Plan Your Log Cabin Break?
Holidays at log cabins are ideal any time of the year. But not everyone has the same wants and needs for a log cabin break. 
The same goes for the seasons – each has their own perks and quirks. For one, spring and summer may be a little warmer, but fall and winter may have a lot to offer as well.
Have a look at the quick guide below, so you and your family can decide which season will be best for your cabin vacation.
Spring
Spring is the perfect time to head out and visit the lakes. Although it might still be a bit cold to water ski, you could consider fishing. If you plan to head to the trails for hiking, make sure to throw on a light jacket.
Wildlife is also more active during this season. You might even be able to spot some elusive ospreys at some UK lakes. Be sure to bring some binoculars!
Dinner by the lake is always a good plan. Pack your portable BBQ with you to make some delicious meals and enjoy your feast with a view.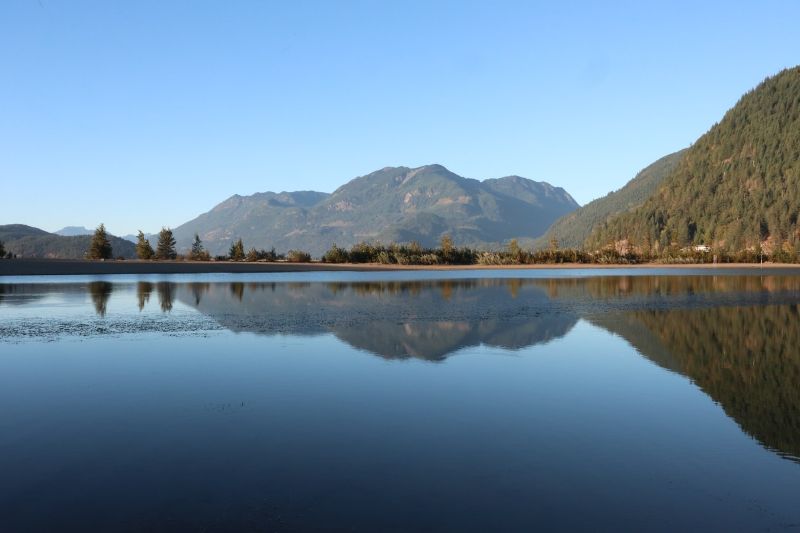 Summer
The summer season tends to be the busiest time of year. You can take advantage of the warmest months to book a log cabin rental.
If you missed out on boating during spring, this is the perfect time to sail and row! Make the most of your time on the lake by doing some water activities like water skiing. Or if by the sea, get out in the waves!
But considering the weather, you'll be more exposed to the sun. Wear sunscreen and spray some insect repellent.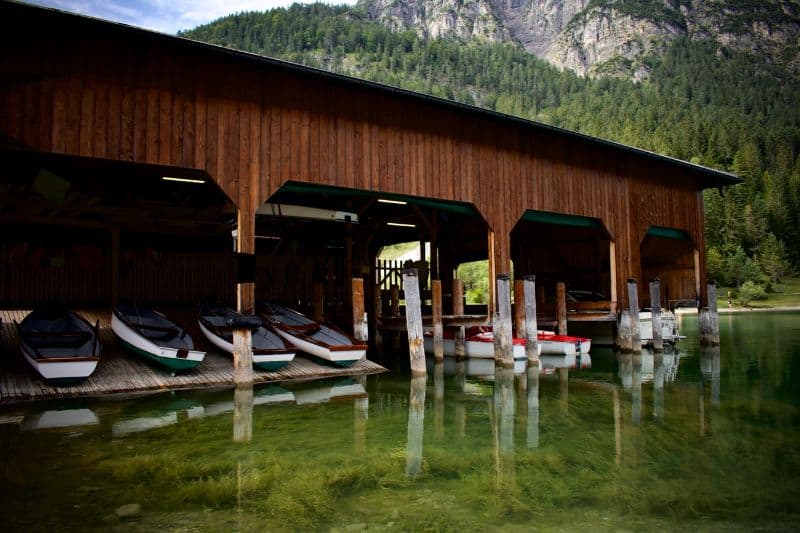 Fall
The days become shorter and cooler, and the amount of bugs outdoors are almost gone! During this season, you better be out in the woods and enjoying the colours of the season!
Imagine being surrounded by bright oranges, reds, and yellows while on a hike. Plus, waking up inside your log cabin will give you a view of these leaves and their changing colours.
Fall is the ideal time to go on a log cabin break if you wish to be in an environment transformed into a gorgeous mass of warm hues.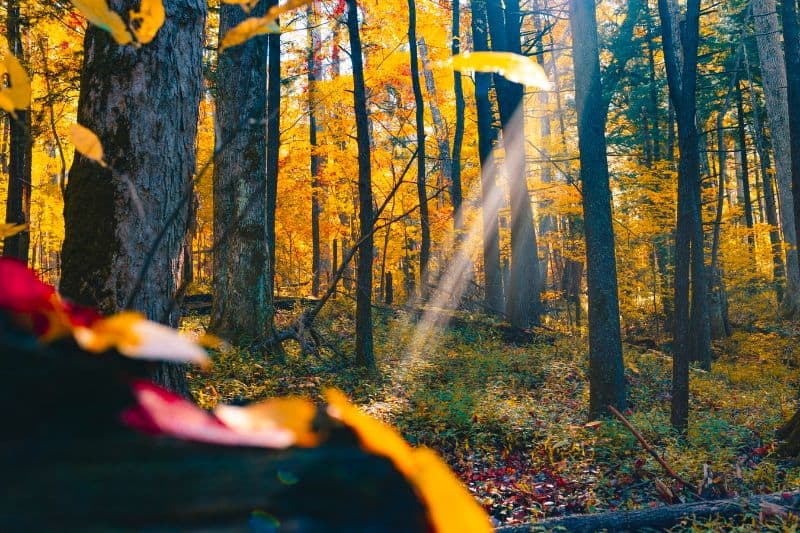 Winter
A log cabin getaway in the winter means roasting marshmallows, snuggling up around a fire pit, and maybe even hitting the slopes! There'll be plenty to spot while you're out and about this season, from robins to deer!
Other than these, you'll want to make sure you know how to keep yourself warm. Think layers, ear warmers, and hats. Bring extra socks, too!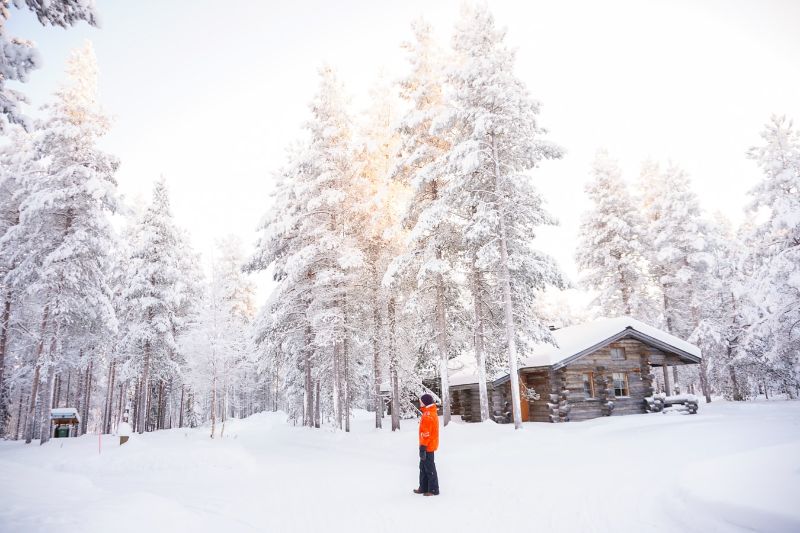 Log cabins UK trips: An important note
It's possible now to travel to parts of the UK. Still, lockdown rules vary across the UK. 
Be sure to check the postcode of your destination before travelling, as the local rules and regulations may differ between counties. To know more about the UK travel restrictions, read here.
Fun and Engaging Game Ideas for Your Log Cabin Break
The places we recommend offer a wide range of outdoor activities (e.g. fishing, biking, hiking, and swimming) and attractions (e.g. a quick trip to Dunvegan Castle).
And, while those activities provide a great deal for families and friends to do together, what about back at the cabin?
With most cabins having no TV, it's best to have extra ideas to occupy the time and have fun. When you're done exploring your log cabin's surroundings, take a look at these fun game ideas while hanging out!
Board games
Classic games ideal for all ages. Board games are a great way to connect and provide fun and entertainment in a low-stress environment. But of course, everyone in the family has their favourites.
For the kids, these board games are perfect:
CandyLand

Trouble

Checkers

Memory

Operation

Any puzzles
While for teens and adults, try these:
Monopoly

Scabble

Chess

Trivia games

Card games
A game of Solitaire is also a great way to unwind. Card games like those below are perfect for adults:
While these are great for the youngsters, helping them improve their math and matching skills:
Old Maid

Gin Rummy

Cribbage

Crazy 8s

Go Fish

Spoons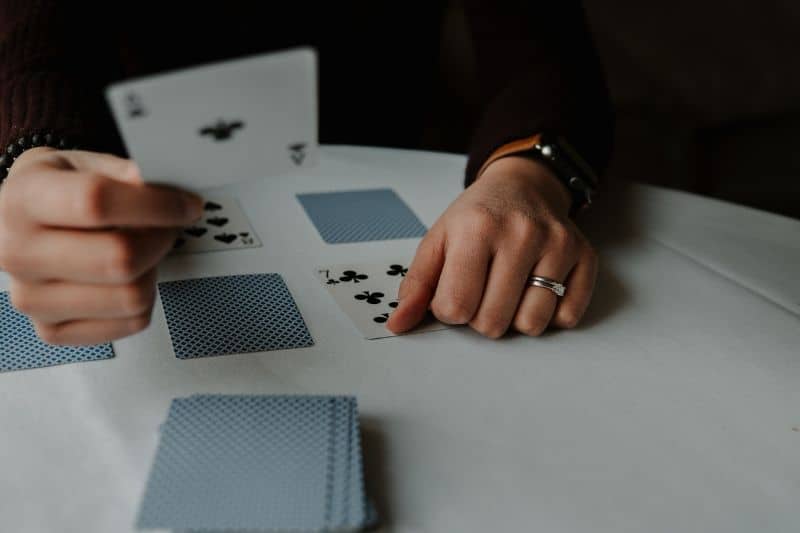 Puzzles
And last but not least, puzzles. Playing this type of game can bring a family together on a log cabin stay. Young and old alike can work side-by-side to complete the picture.
You might want to try out these fun cabin puzzle activities:
3D jigsaw puzzles

3D models

Brains teasers such as mazes, wooden cubes, and Rubik's cube
Don't worry about the space. All the cabins on our list provide plenty of space. You can leave a puzzle set up in the corner, and there's still enough room for other activities.
Games like these are an effective way for a family to connect, unplug and get back to basics. Whatever type of game you have in mind, be sure to have at least one from our shortlist!
And if you want to bring the log cabin experience back with you, we've got just the thing.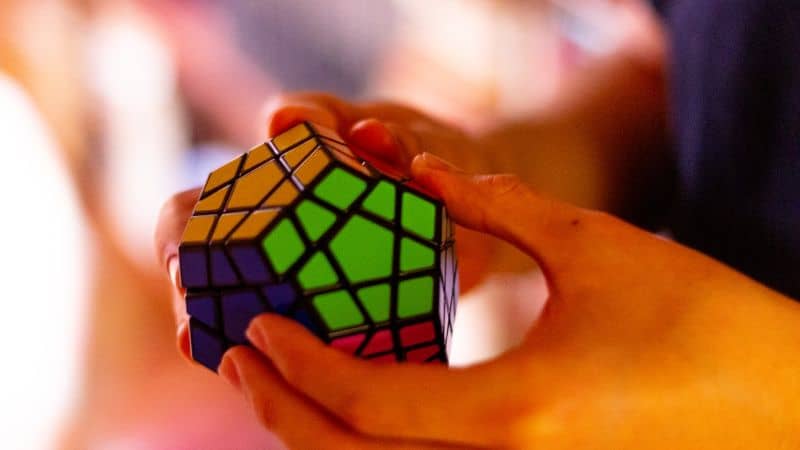 BillyOh Best Log Cabins For 2021
Sometimes, all you need is a garden building that can get you reacquainted with nature. You don't have to leave your premises. All you have to do is to invest in a good quality log cabin.
Log cabins can provide the perfect space for lazing and lounging on afternoons and an inviting environment for cosy nights. Regardless of the season, they make the ideal outdoor companion.
Our team has listed the best log cabins that BillyOh has to offer. That way, you can always come back to this list if you decide to purchase your own log cabin.
Dorset log cabin
The Dorset log cabin gives character and substance to any garden setting. It provides the perfect getaway where you can relax and unwind with your loved ones all year round.
Design insights:
Reverse apex roof for increased headroom

Extra high central double door design

Modern or Georgian style doors and windows

Pressure treated option Available

11mm Tongue and Groove floor and roof

Complete with felt, fixtures and fittings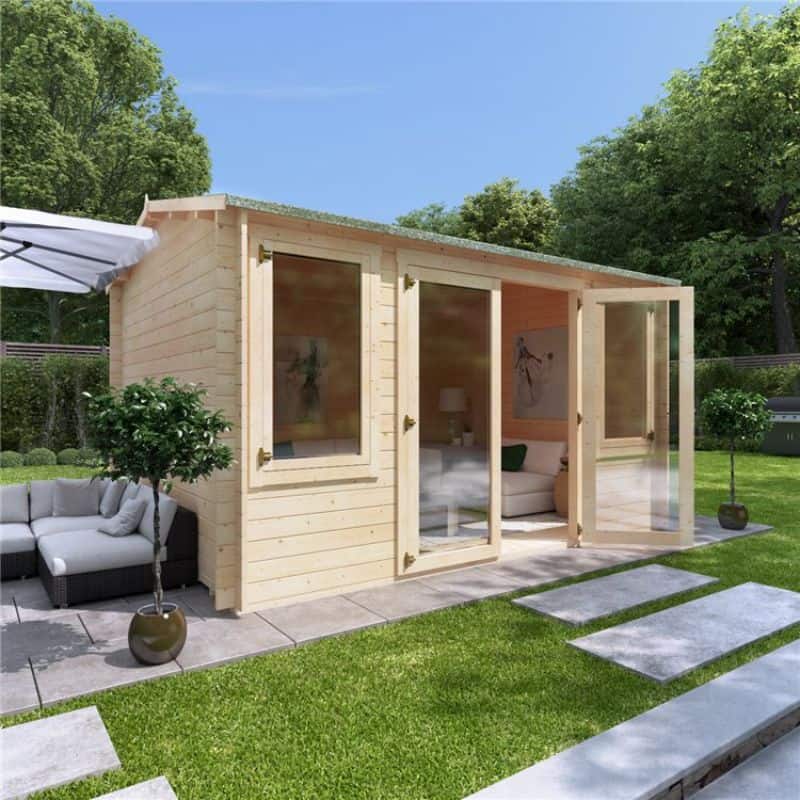 Devon log cabin
Whether you're looking for an attractive summer house, home gym or a home office, the Devon log cabin is guaranteed to accommodate your outdoor needs! With the 2.5m building height, it provides you with increased headroom and a spacious interior.
Design insights:
28mm or 44mm Tongue and Groove log thickness

Modern or Georgian style windows and doors

Reversible extra high offset door and window design

Optional pressure treatment for longevity

Floor and roof included as standard

Complete with felt, fixtures and fittings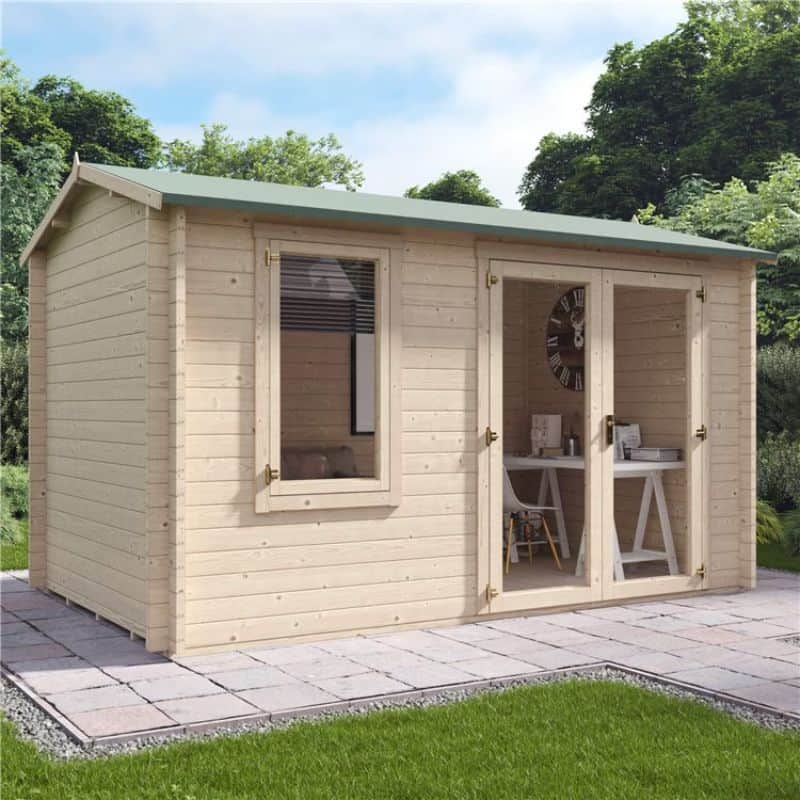 Tianna log cabin summer house
Without fail, the Tianna log cabin summerhouse can offer you your dream home extension experience! As the name implies, it operates as a log cabin and a summer house, and a storage area – thanks to the side store.
Design insights:
Full length double doors for natural light

19mm or 28mm Tongue and Groove log thickness

11mm Tongue and Groove floor and roof

Single glazing windows built in for peace of mind

Optional pressure treatment for longevity

Complete with felt, fixtures and fittings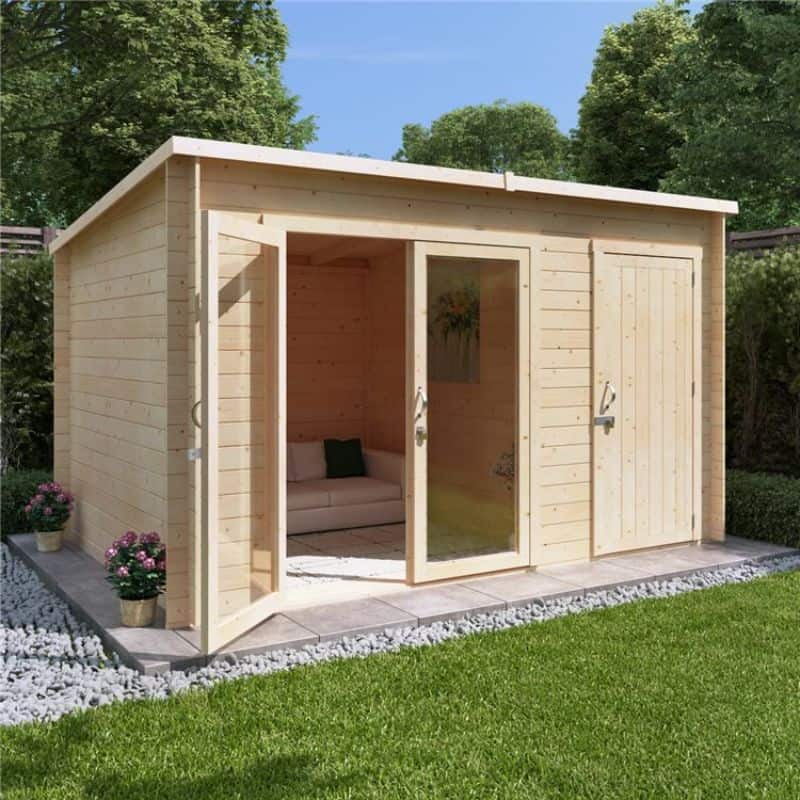 Fraya pent log cabin
Designed to complement any modern garden, the Fraya pent log cabin features a modern front overhang that enhances the contemporary look of the building. This offers welcoming shade during hot summer days as well as shelter during rainy days.
Design insights:
Full length double doors for natural light

Optional pressure treatment for longevity

Shatterproof single glazed windows

11mm Tongue and Groove floor and roof

Complete with felt, fixtures and fittings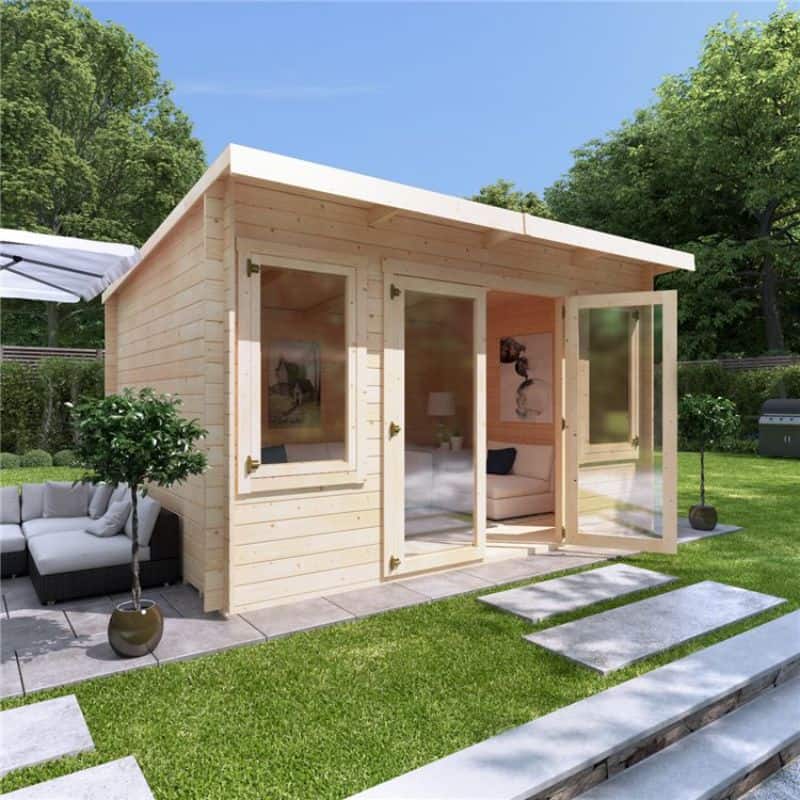 Carmen log cabin
Ideal as a family room, an entertainment room, or a place to welcome guests, friends, and family – Carmen is one of our best-selling log cabins that provides a pleasant place to unwind and relax!
Design insights:
Full length door and window for natural light

19mm or 28mm T&G wall log

Single glazing windows built-in for peace of mind

Optional pressure treatment for longevity

Complete with felt, fixtures and fittings
You can either create your own cabin experience or make something that suits everyone! And if a log cabin isn't quite your taste, you can always browse through our selection of garden buildings here.
Log Cabins UK: The Bottom Line
There are times when life gets you down. A change of scenery might do you a power of good and healing. Whether it be a day off or an extended vacation, you deserve a break from life!
So go out and do something nice for yourself. Save a few days or even a week for a countryside trip and experience the joy of log cabin breaks. Fall in love with the UK's hidden treasures.
And if you're still wondering what's so great about them, check out the 7 big benefits of log cabins. 
Shop Log Cabins