Think that a summer house can only be used in the summer? Well wait until you see these summer house ideas!
When most people think of a summer house, they view it as a recreational space in the garden. Or, it's a place for a secluded getaway during a hot summer day.
Most people tend to overlook the fact that summer houses can be as versatile as garden sheds. Plus, with the right set-up, they can be used comfortably any time of the year.
Offering a light and airy environment, a summer house opens up a world of possibilities for use and design. But knowing where to start can be a bit like shooting in the dark.
So if you're looking for summer house ideas and guides; look no further. Our team has put together all the important takeaways you need to know about summer houses.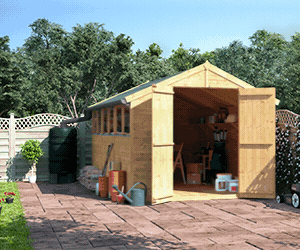 So let's get into it!
What Is a Garden Summer House?
Let's begin with the basics. What exactly is a summer house?
Like most garden buildings, summer houses are constructed from wood or treated timber. They provide endless potential for adding character and a focal point to any garden.
Most summer houses will have felt or tiled roofs as standard. Summer houses also commonly use shiplap cladding. 
Shiplap takes inspiration from the method in which ships were built centuries ago. The boards in shiplap cladding construction overlap slightly, forming a watertight surface. 
Now, imagine what this cladding can do for a summer house. Summer houses are excellent at withstanding harsh climate conditions – and not just hot weather.
And there's such a variety of summer houses available. You can even find models that include: 
Porches 

Steps

Verandas

Canopies.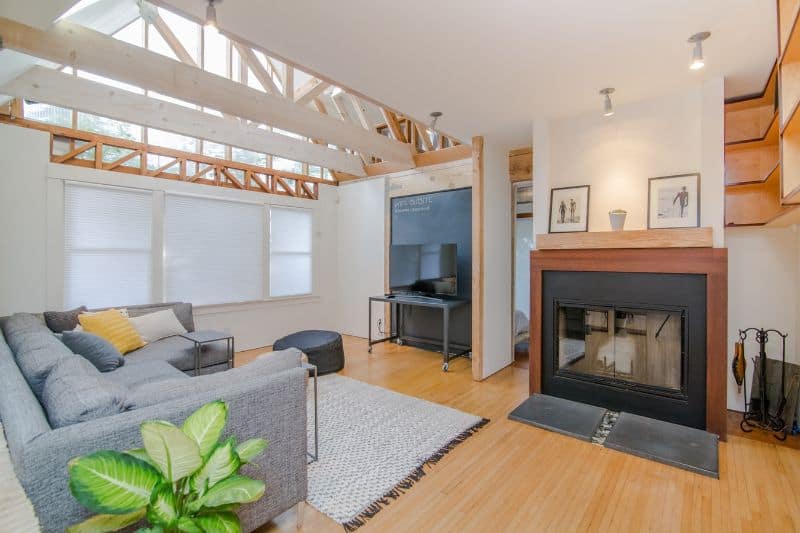 Summer House Designs: Which Type to Buy?
But each style serves a different purpose. This guide should help you enough to find the best summer house for you!
Contemporary summer houses
Giving off a stylish and modern approach, contemporary summer houses are the dream pick for those who want to own a stylish and chic garden building. With smooth and clean aesthetic charm, they'll leave a great impression.
If you have an eye for modern, practical, and versatile designs then this type of summer house might be right for you.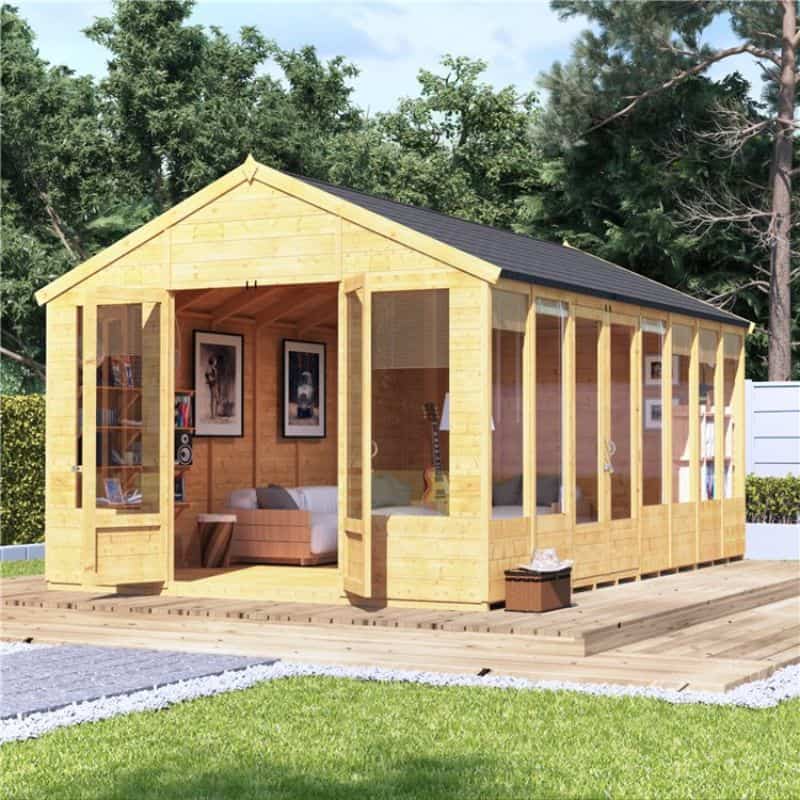 Traditional summer houses
There's nothing quite as appealing as the style of a traditional summer house, though. They deliver on British charm with a classic look that's still popular today.
What makes this type of summer house unique is the Georgian-styled windows and apex roof shape. They give these outdoor buildings a timeless and elegant look.
Staying in a traditional summer house is like bringing back happy memories of a time gone by.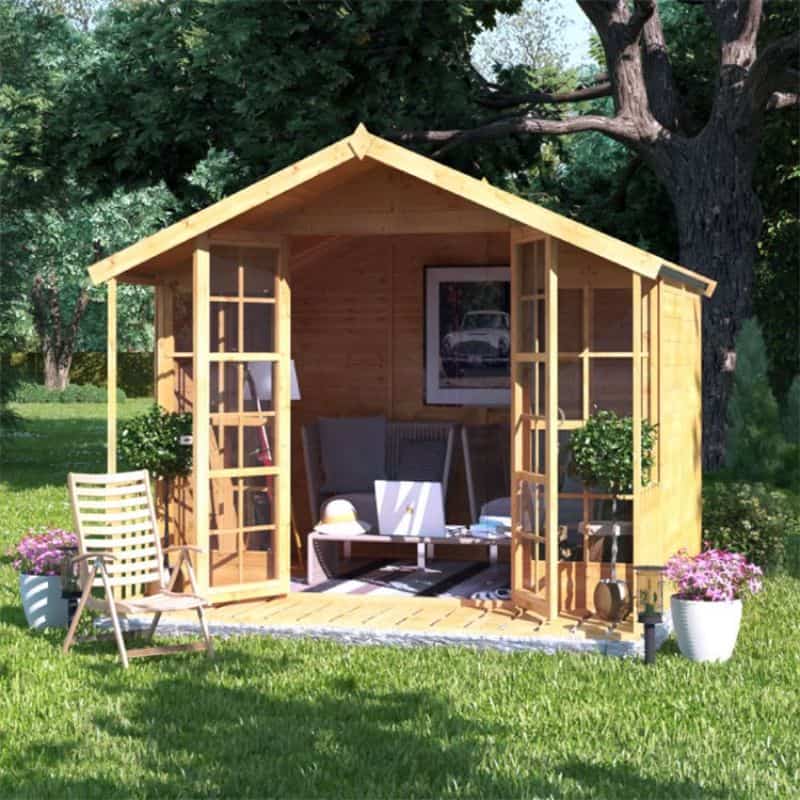 Corner summer houses
For those with smaller gardens, corner summer houses are the answer to maximising limited outdoor space. 
These summer houses feature a pentagonal base which makes it easier for the building to fit comfortably in a garden corner.
Ideal for any garden that's tight on free space, they make an excellent place to relax, entertain, or as an additional room when extra space is needed.
Most corner summer houses are designed with two-opening side windows and double doors. These features work together to provide you with a panoramic view of your garden all year round.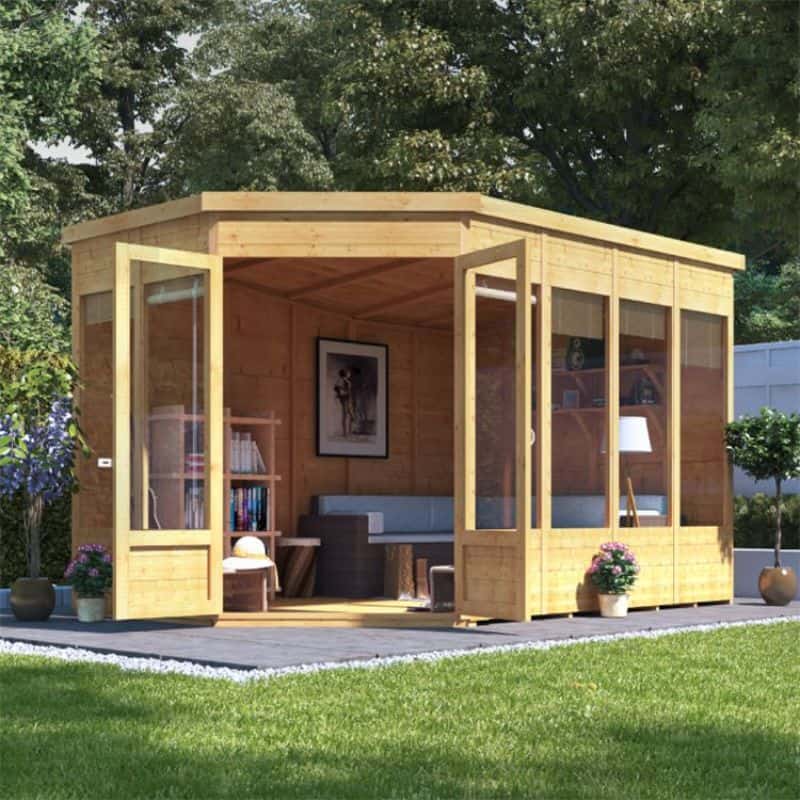 Log cabin summer houses
Look, why bother even arguing between log cabins vs summerhouses when you can have the best of both worlds? With each of their unique features combined, log cabin summer houses are an absolute game-changer.
Just imagine a summer house but with the thick tongue and groove wall panels of a log cabin. Or, what about a log cabin with the stand-out visual features of a summer house?
Log cabin summer houses not only look magnificent in your garden, but they will also provide you with a sturdy outdoor space that can withstand extreme weather events.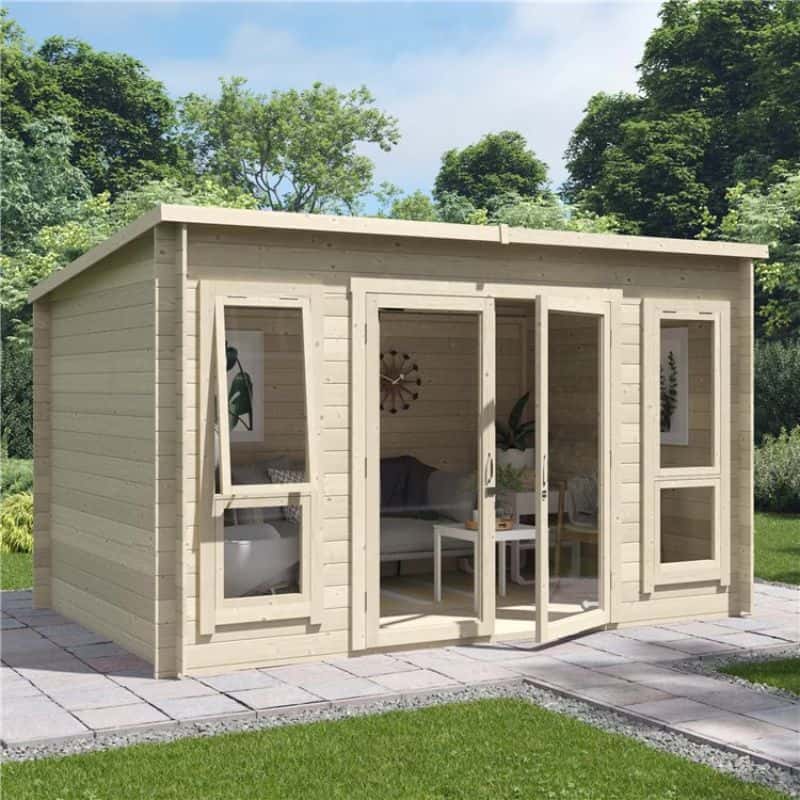 The tongue and groove (T&G) technique
Some summer houses (like BillyOh's) are built using tongue and groove panels and cladding. Tongue and groove is a popular method that uses an interlocking technique to keep water out, from the ceiling to floors.
Moreover, the interlocking style holds the board securely, ensuring the building is robust and durable against harsh weather. Tongue and groove panels and timber comes in different sizes and thickness, depending on your needs.
However, a summer house unit is often available only in 11mm sections. Unlike log cabins, which usually come with either 19mm or 28mm T&G panel options. Still, an 11mm tongue and groove panel guarantees that your garden building is long-lasting.
Why Do You Need a Summer House?
Summer houses can be turned into cosy hideaways and utilised in all seasons. Regardless of the weather, you can sit undercover, relax, and take pleasure in the natural beauty of your garden.
This type of garden building also comes in different shapes and sizes. So there's bound to be a summer house suited to your garden and budget! You can create a whole new room without having to invest in an expensive home extension.
What's more, a summer house can be used as more than just a garden retreat. To see what we're on about, check out our curated list of summer house ideas below.
Summer House Ideas: What Do You Do In a Summer House?
How can summer houses be used other than as a place to sit? Well, you'd be surprised how versatile a summer house is.
Home office
Having a dedicated workspace is always better than working in the bedroom or on kitchen counter tops. 
Whether you're working
full-time 

as a freelancer 

or running your own business

a summer house can provide you with a stress-free working environment.
A high-quality summer house can help you have a productive working from home lifestyle all year round. Decorate it with some personal touches and add a work desk, chair, and other working essentials – and your summer house is ready for business!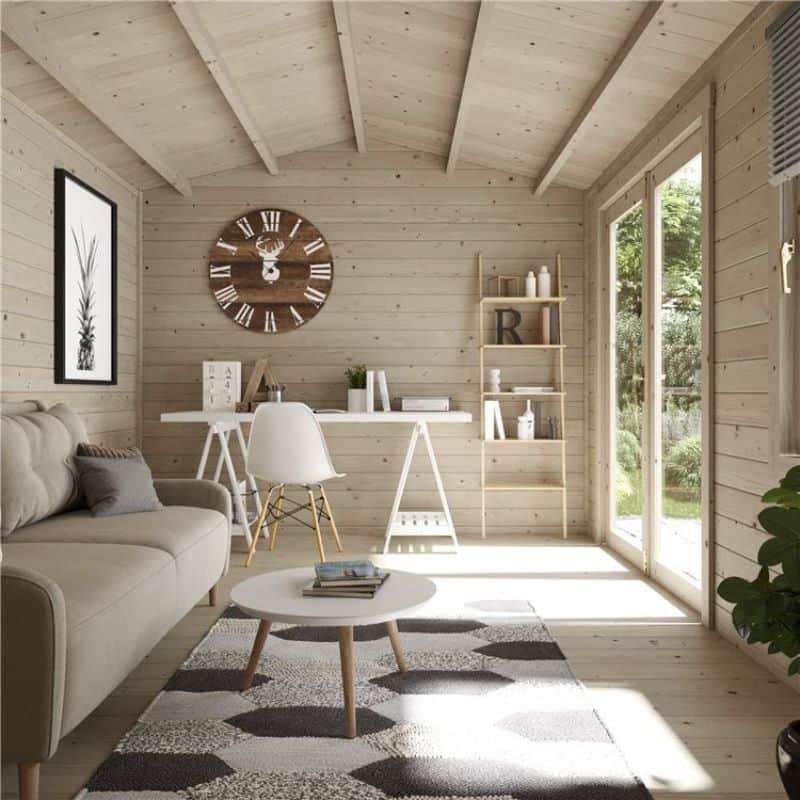 Garden bar
Owning your own pub comes with a lot of perks (like, duh). For one, it can help you be more sociable in the age of rules of six! It lets you have evening get-togethers from the comfort of your backyard with ease.
A corner summer house, for example, can easily be transformed into a small garden bar. For a bigger option, a contemporary one will do the job.
If you enjoy throwing chilled out nights at home and having a few drinks with your friends, make use of your summer house and have the hippest hangout place in the neighbourhood!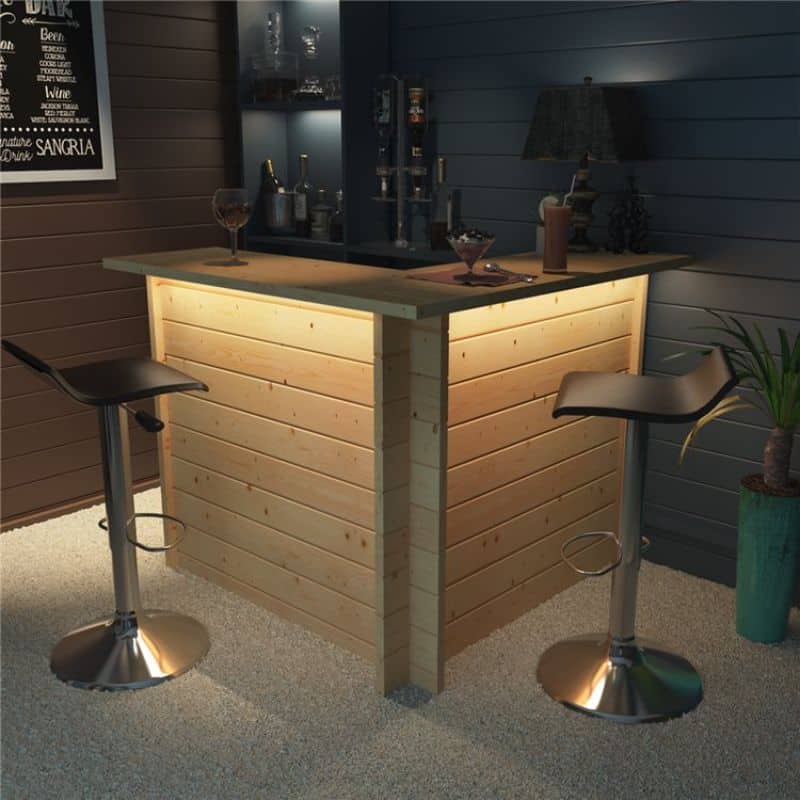 Man cave or She-shed
Isn't it great knowing that you've got a hideaway to relax and unwind in after a tiring day? 
Man cave or she-shed, having an outdoor garden building can be the perfect escape from all the hustle and bustle at home. It can be used for recreation, rejuvenation, and enjoying gal (or guy) activities. 
To complete the look of your summer house man cave, be sure to add a sofa, television, and games consoles. For the she-shed, add decorations that add to comfort and ambience just like you would in your house. 
Personalise your summer house to fit your style and unique taste!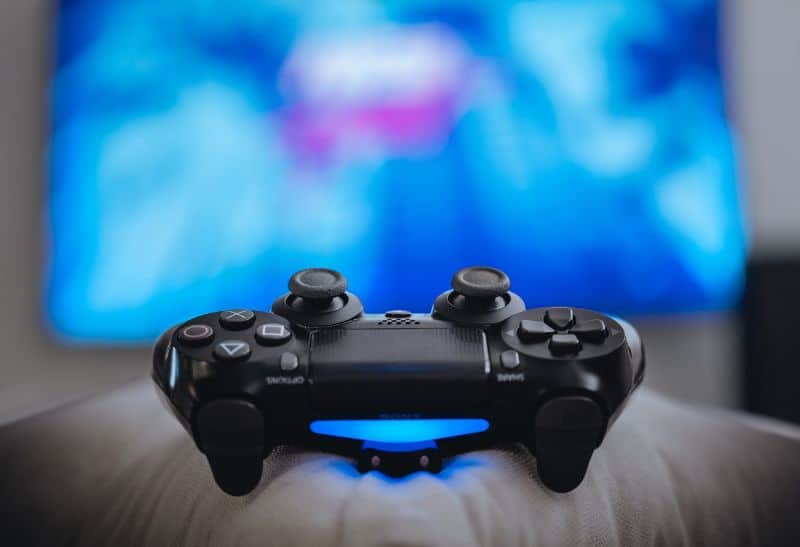 Alfresco dining
Take advantage of the versatility of your summer house and upgrade your outdoor dining into an all-weather alfresco dining spot. Decorate the building with the theme you like, e.g. a vintage lounge or a beach hut. Then add decorative pieces such as plants and fairy lights.
Don't forget a nice dining set as well to show off to guests!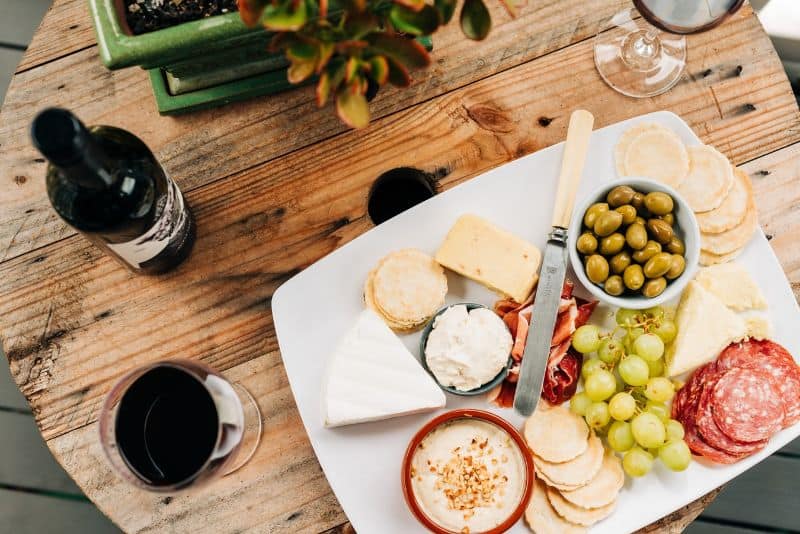 Guest room
If you often have people over to your home, a summer house makes a brilliant alternative to accommodate your guests. Add beds with comfortable bedding. Put up a nice and airy curtain, and make the room as comfortable and cosy as possible.
You might also consider installing floating shelves to save on floor space. This is great if you've got limited space in your summer house.
To ensure your guests feel at home, add a soft rug and other amenities, such as a television, mini-refrigerator, toiletries, and spare clothes.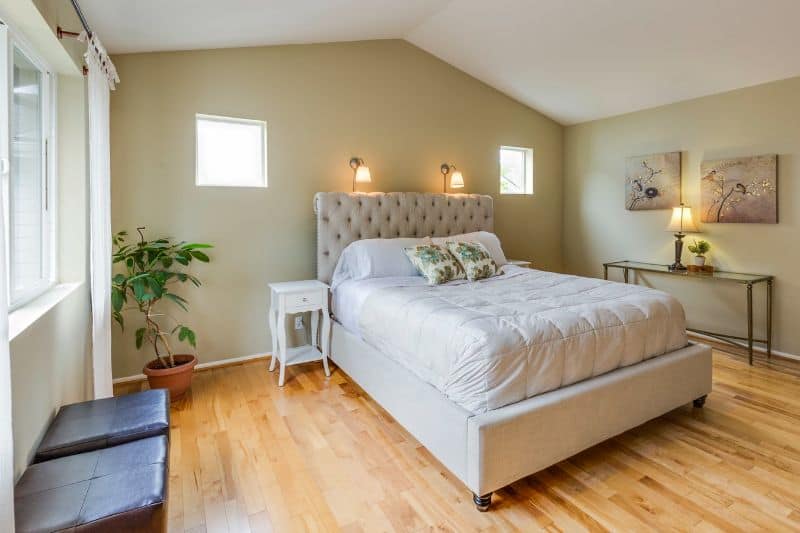 Home cinema
For movie lovers, a home cinema is a dream come true. If you're one of them, a summer house can help you fulfil your longtime dream.
You and your family will be able to enjoy a theatre-like experience at home. You can also invite friends and relatives over for a cosy movie night. For a completely DIY home cinema guide, this article may be helpful for you. 
Top tip: If you want to make your summer house cinema an all-season entertainment room, proper insulation is vital. A well-insulated structure will not only provide warmth but also will help make it sound-proof.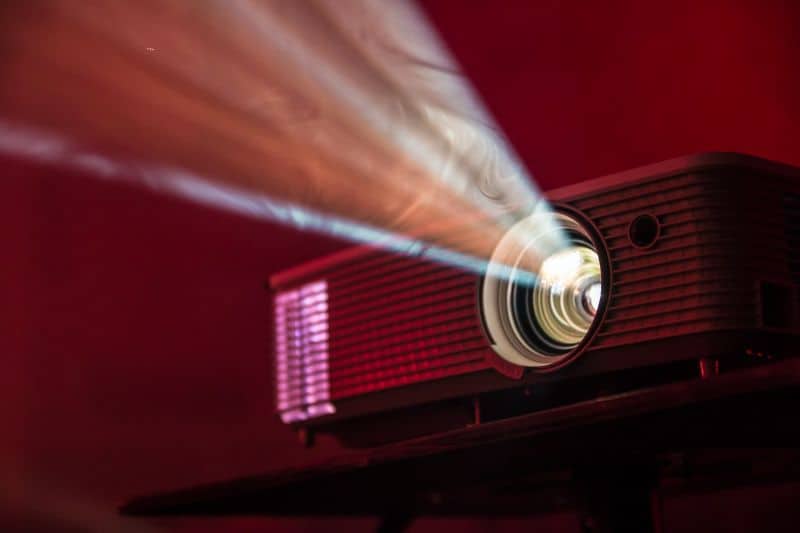 Excellent storage solution
Just like sheds and log cabins, summer houses also make great storage solutions. If you have an unused summer house, you can make use of it by storing your outdoor equipment and gardening tools safe and sound.
With everything in one place, tools might stop going walkabout!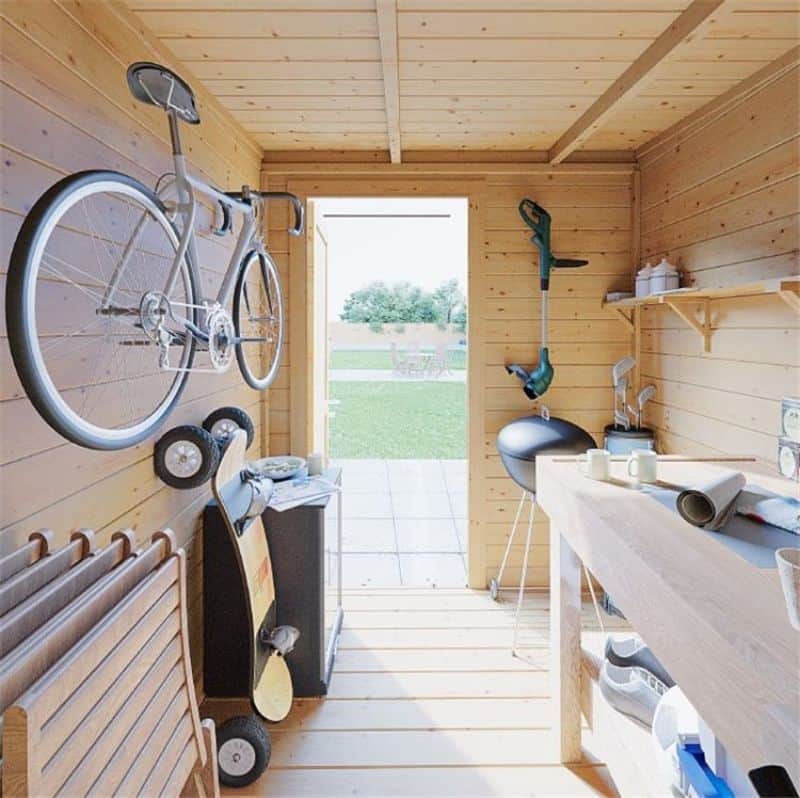 Personal library
If you spend the whole day tucked away reading a good book, why not consider having your very own library? A summer house can be the perfect home for you and your beloved books.
It can offer a quiet and undisturbed reading area where you can enjoy a beautiful view of your garden. Just add a comfy chair or beanbag, a reading lamp, and shelves for your books to enjoy hours and hours of pleasure.
Insulating the building will also help you make the most of your personal library, especially during the winter months.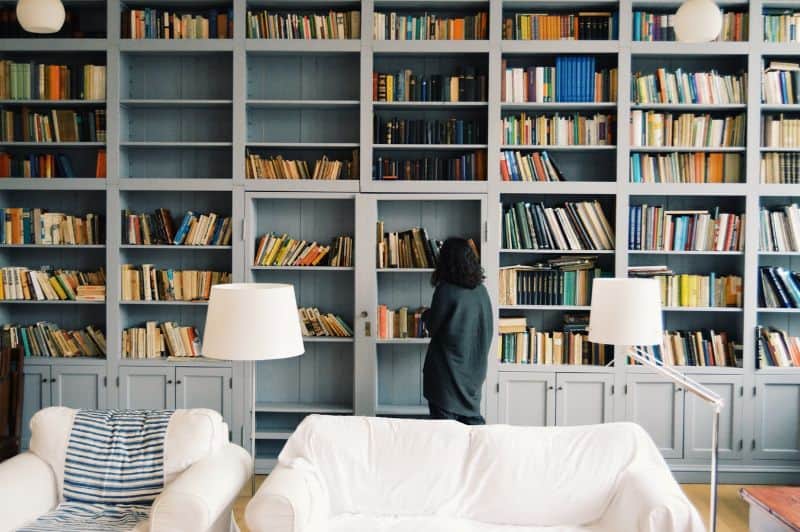 Barbecue gazebo/pavilion
If you love hosting BBQ parties, nothing beats having a BBQ grill wafting that smoky aroma through your garden. So why not create a barbecue pavilion where you and your guests can make the most out of it?
A summer house converted into a barbecue gazebo can provide the best hangout place for your guests. They can sit, relax, and chat while you keep an eye on the grilling.
Provide your guests with the perfect location for mouth-watering barbecue.  
Summer House Ideas: Interior
So that's all very well and good for outside your summer house, but what about inside? Well these spectacular interior design ideas will have you redesigning your summer house right away!
Hawaiian getaway
If you can't figure out exactly where to begin with decorating your summer house, you can never go wrong with a Hawaiian themed space.
We're not just talking about adding Hawaiian decor pieces, though. We're talking about really bringing the beauty of Hawaii to the comfort of your garden.
Bright, earthy colours, lush green tropical plants, vibrant aroma-filled flowers, seashells – all of these can bring the magnificence of Hawaii into your summer house.
For an ocean-themed space, opt for calm blues to paint walls. Add beach-inspired patterns and decorative items. You could even include weathered wood furnishings, sea life prints, glass art and shells.
If you want to feel like you're hiking through Hawaii's lush forests, adding an array of greens to the space is key. Bring in potted leafy greens and bright bursts of flowers. For furnishings, choose natural wood. If you have the budget, go for Hawaiian koa or ohia woods.
Lastly, if you just need the warmth of the Hawaii sun, colours like light yellows or oranges are nice and warming. Then, add colourful pillows and blankets to bring in a touch of warmth.
Island scented candles are a must too. Of course, don't forget to add seashells or pineapple lamps for a warm, upbeat Hawaiin vibe in your summer house.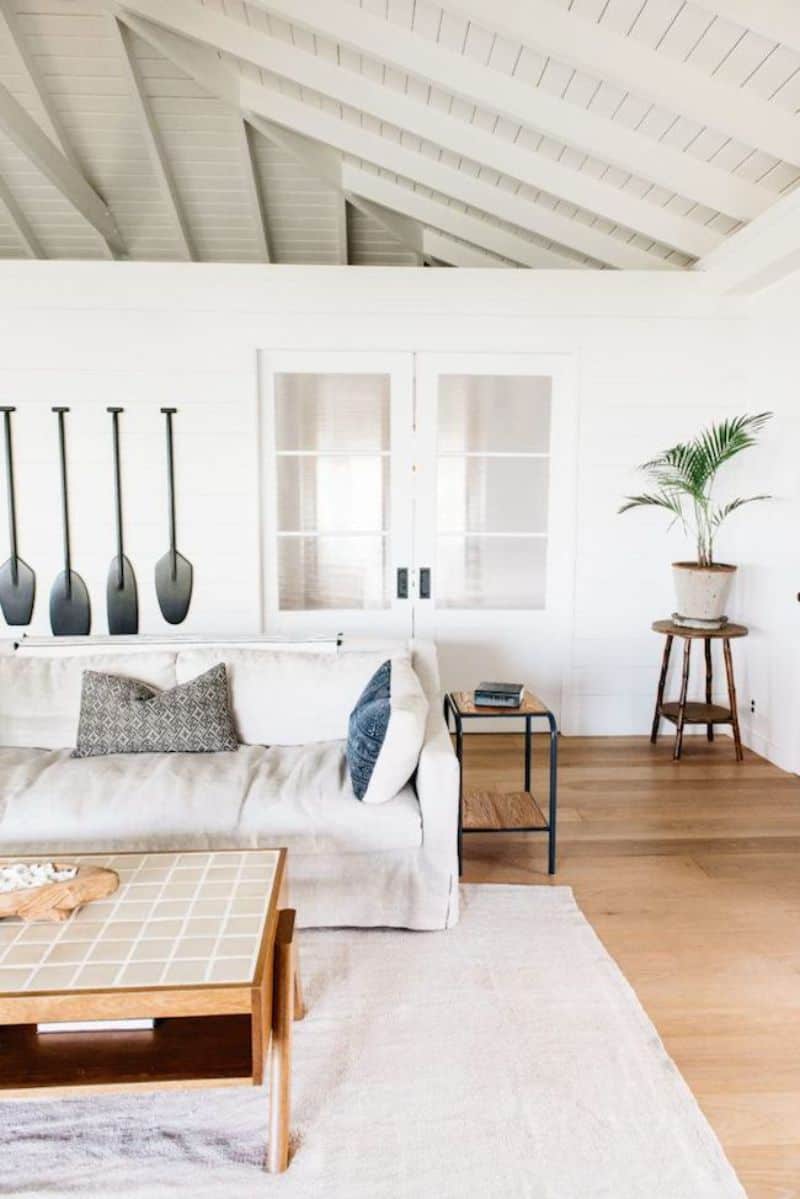 Modern country style
Modern country style steps away from the traditional with more playful and nuanced aspects and minimalist notes.
No modern country style is complete without the presence of wooden elements. And considering that a summer house is already made of wood, achieving this kind of style is already on the cards!
Incorporating wood and natural elements in furniture and cabinet doors will help you keep in with the theme. Barn style doors could add accents, while wicker baskets can add finishing touches.
As for the colours, choose natural hues and muted tones to keep your modern country space feeling warm and welcoming. Think tasteful whites, creams, browns, and beiges.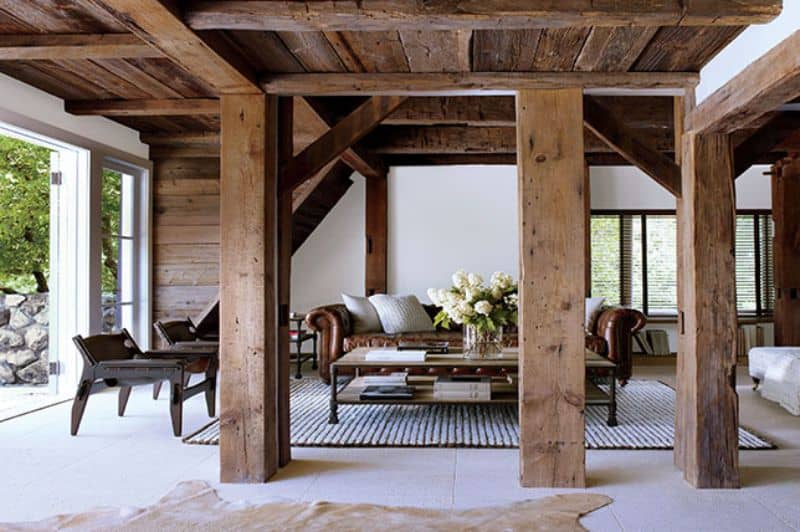 Hotel room inspired
If you're here it means you've been searching for interior design inspiration. And if you want to revamp your summer house then, hotel-inspired designs from around the world can take your outdoor space to a whole new level!
Let's say you want to go back to Mykonos again. A villa-inspired summer house full of white throws and light blues is sure to make you feel like you're back in Greece. 
Incorporate these charming elements into your summer house for a luxe feeling. If possible, install frame windows to let natural light in. This will give the space a bright and fresh vibe. 
White floors, walls, and ceilings also add to the lightness and airiness of a summer house. You can add hints of blues, browns, and greys to welcome more colour. But at the same time, include natural materials and fabrics to add texture.
Just think of your most loved destinations and see how you can bring those elements into your summer house.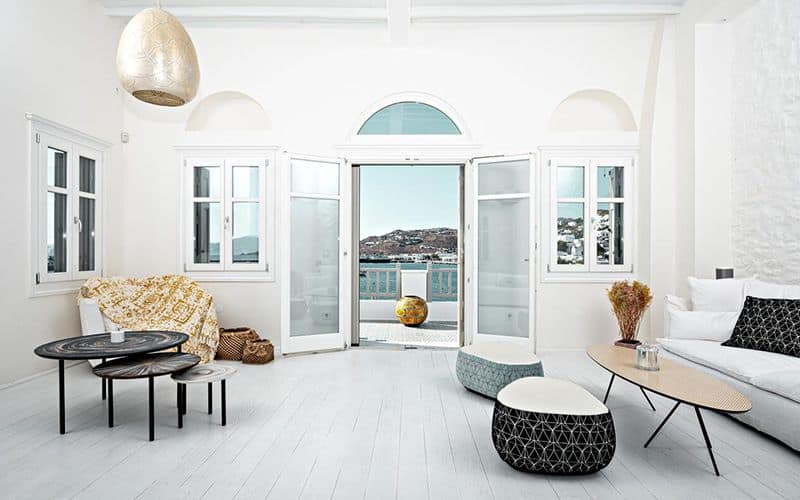 Victorian cottage
Or you could buckle down on creature comforts and go the other way!
Warm colours, plush furnishings, and art and antiques make Victorian cottage interior designs a perfect setting for curling up with a cup of tea.
A Victorian-style sofa covered in damask and floral or tapestry patterns could be the highlight of your summer house. Make sure to add a touch of carved furniture or anything that's hand-crafted to add character.
You could even add a fireplace mantle. Salvage old furniture and repurpose it to add a Victorian vibe. Rich hues of green, gold-brown, red, and blue will be your best choices.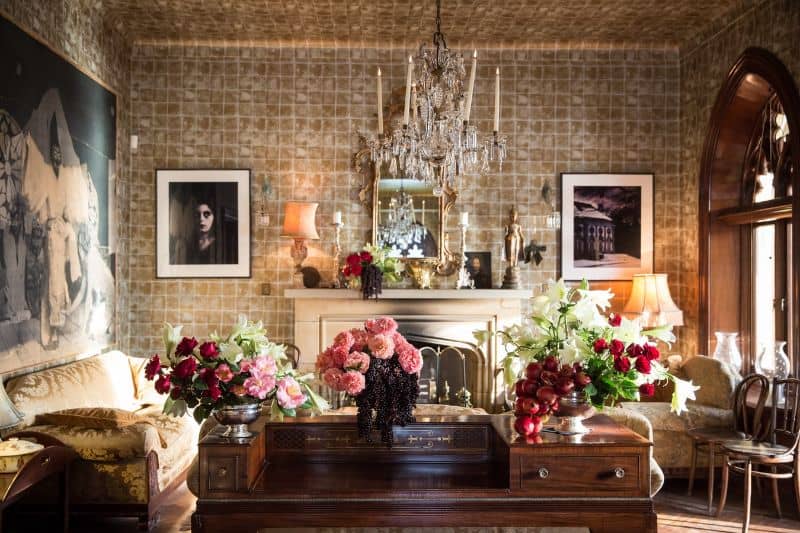 Do You Need Planning Permission for a Summer House?
Planning permission is one of the most common questions and concerns for homeowners when adding an outdoor building to their property.
If you're wondering if your summer house needs planning permission, we're here to answer your queries. First, summer houses are subject to planning permission regulations, along with other garden buildings. This means there are some restrictions.
But as a general rule in the UK, summer houses are considered 'permitted development'. Meaning, they don't usually require planning permission. 
Any limitations depend primarily on the size of the building structure and its location. It cannot take up more than 50% of your garden space. In addition, as long as your summer house meets a few these following requirements, it may not require permission:
The eaves of a summer house should not exceed 2.5 metres

It must be one story and should not cover any more than half of the garden

For a pent roof, it should not be over 3 metres high. As for an apex roof, it should exceed above 4 metres high

The maximum height for a garden shed situated within 2 metres of a dwelling house boundary is 2.5 metres

There are no raised platforms, balconies or verandas

They aren't permitted on land in front of a wall that forms the principal elevation.
For more in-depth information on planning permission, this article might be helpful.
And there you have it. Now you know where to put your garden summer house and what to do with it once it's there. Greek-inspired summer house interiors to a cosy spot in the garden to read – we've covered it all in this guide.
So if you've got a summer house on the way, check out this guide on how to prepare your garden for an outdoor building.
Shop Summer Houses
FAQs
Be it for a big gala or for adding extra charm to your outdoor space; paper lanterns can make a statement. Hanging lanterns may be a piece of cake, but making them is a bit trickier.
First, get: hooks, scissors, a ladder, and thread or fishing line. String the wire or thread through the top of the lantern. Attach it to the wire via a hook or knot around the exterior of your summer house. 
Check out this guide for more detailed instructions.
While there are no specific requirements for how close a shed can be to a fence, most local councils have restrictions.
We recommend contacting your local authority to get the specific measurements.