A garden wouldn't be complete without a comfy seating area available to relax and unwind in throughout the seasons, especially during the warmer months, whether it be a garden seating sofa area complete with a coffee table or a rattan dining table and chair for a barbecue area.
When it comes to choosing garden furniture, there are lots to choose from—ranging from wooden furniture to metal and rattan ones. While all these types of outdoor furniture have their own unique qualities, in this article, we're going to talk about why rattan garden furniture deserves a spot in your garden.
Let's get started!
Rattan Garden Furniture
Rattan Garden Furniture has been considered as one of the UK's most favoured outdoor furnishings for many years. It is also known for its versatility, as well as stylish yet low-maintenance qualities, making it the perfect one-time investment for an outdoor companion!
Ranging from different styles, shapes, sizes and colours, rattan garden furniture is a great choice and provides a big plus for homeowners who wish to achieve a particular aesthetic for their garden.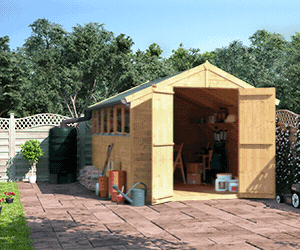 Crafted with low maintenance and easy mobility in mind, there's no reason for you not to choose a rattan outdoor furnishing!
Why Rattan Garden Furniture?
1. All-Around Garden Furniture
Suitable for any occasion—whether it's for dining, hanging out, or just getting a breath of fresh air—adding a rattan set in your garden can surely be a head-turner when your family and friends come over. 
From classy dining sets to garden sofas, rattan cubes, and even sun loungers, here at BillyOh, we offer a high-quality range of rattan furniture that can be your ideal outdoor companion.
Our rattan furniture collection can all be easily moved around the garden when needed, thanks to being both lightweight and reliable, making them ideal when wanting to put the rattan garden chairs into storage, or when you're likely to regularly move furniture around the garden. 
Take note, they may be lightweight, but they're exceptionally durable and long-lasting.
Our Best-Selling Rattan Garden Sun Lounger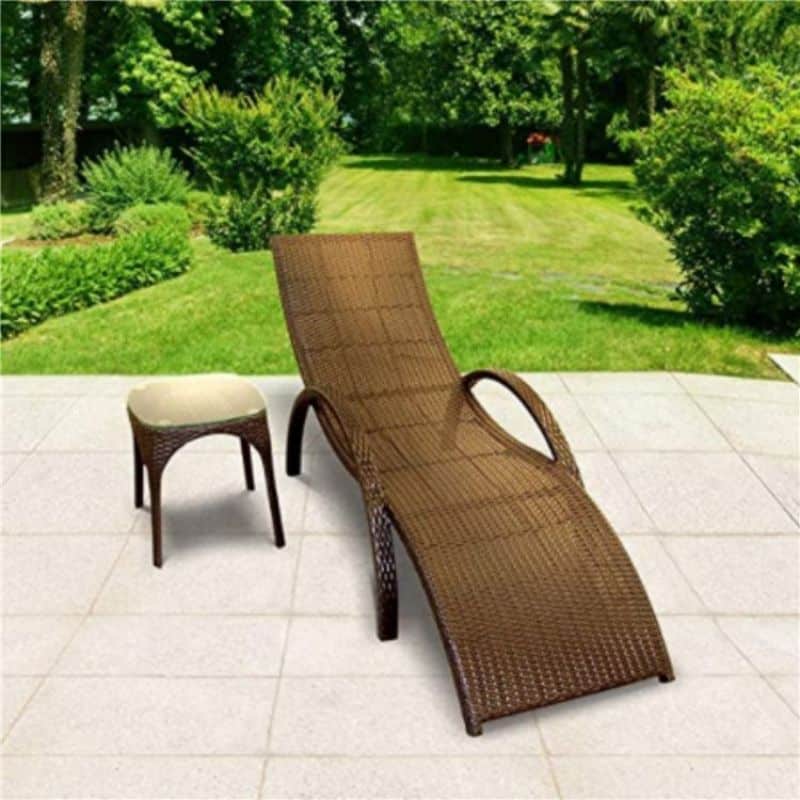 Basking in the warmth of a summer's day is one of the best ways to spend an afternoon, and a rattan sun lounger can be your perfect companion in this regard!
With the addition of our Sala Sun Lounger into your outdoor space, you can sit back in complete comfort, put your feet up, and get stuck into a good book. Available in a stunning glacier white colour, the BillyOh Sun Lounger can perfectly match any existing garden furniture or deck. 
Thick and comfy cushions are also included with each lounger to provide the garden luxury you deserve.
2. Minimal Patio Furniture Maintenance
Another huge advantage of rattan garden chairs is that they only require minimal maintenance. Meaning, they are easy to clean and maintain, making rattan chairs the perfect barbecue companion.
The chairs are individually created with safety, convenience, and value for money in mind. Unlike your garden and other home decorations, these chairs won't need a lot of your attention to remain looking as good as new whilst maintaining a high level of quality.
A simple wash with a garden hose should be enough to remove any dirt from these precious chairs, whether it be dust or animal deposits. Tip: A fine toothbrush can also be used if you want to get into gaps between the weaves.
3. Weather Resistant
Rattan garden furniture is generally designed with the finest quality synthetic rattan finish that can withstand Britain's damp climate, let alone the country's temperamental weather, including snow and frost as well as heatwaves.
In addition, resin weave rattan furniture features waterproof and UV resistant qualities. This means that the colour doesn't fade easily when exposed to sunlight.
4. Contemporary Style
Rattan garden furniture combines a sleek modern look with supreme comfort. Thanks to its versatility, this type of furniture can look equally sensational both indoors or outdoors and is perfect for any garden setting! It's an affordable luxury that will give your garden the wow factor!
Here at BillyOh, our goal is to help you enhance the comfort of your outdoor seating area and achieve a cosy patio seating space. With the presence of a reliable rattan garden dining set, we guarantee that you'll be able to make the most of your outdoor space.
Overall, if you're looking for high-quality rattan furniture, then we've got you covered! 
Shop now and take advantage of our outdoor dining sets available at extremely reasonable prices!