Plastic waste that's turned into lumber? Hold your horses – a brand new trend for outdoor furniture is on the rise. From plastic containers turned into faux wood composite – we get Polywood furniture!
Chances are you may not have heard about this eco-friendly furniture before. So, if you're interested in knowing about the birth of outdoor poly furniture, keep reading! Our team has put together all the important basic information, the perks and a few quirks.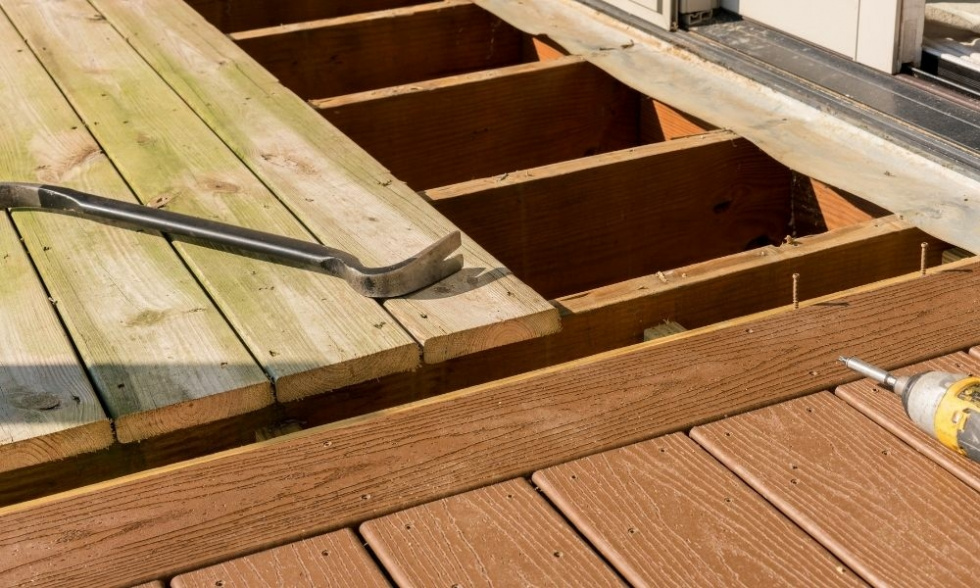 The Birth of Genuine Polywood Lumber
When it comes to outdoor patio furniture, three common materials remain top of the list. These are wood, metal, and plastic (mainly synthetics).
But with a call for cheaper, durable and more environmentally-friendly products, the goal is to shift focus toward crafting pieces that cater to a broader consumer base.
The emergence of synthetic rattan furniture under the "plastic category" is a great example of this. It's now one of the hottest trends in garden furniture to boot.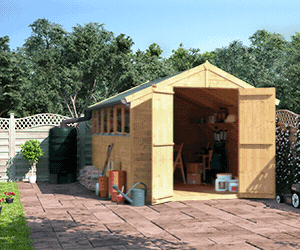 And for this reason, it fuels the demand for such products as Polywood garden furniture.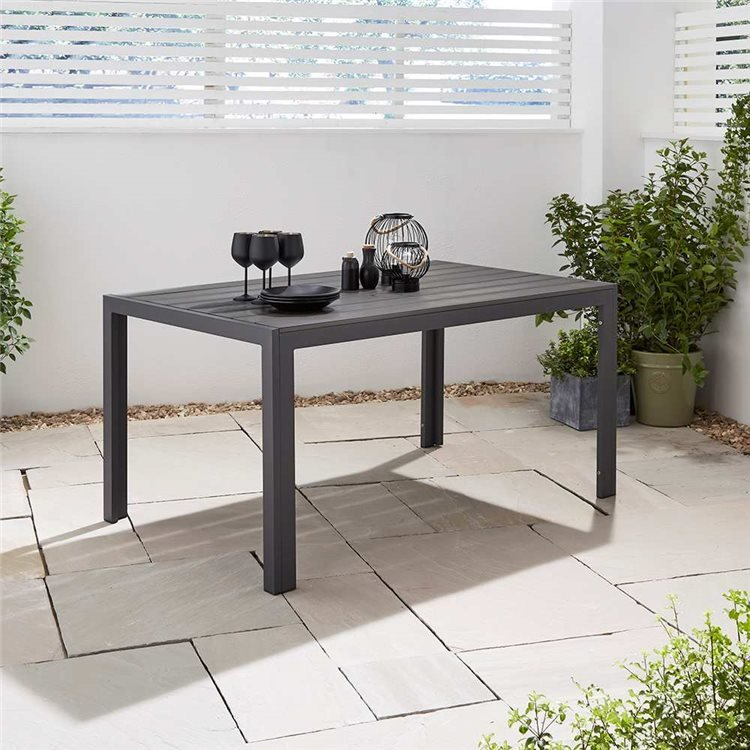 Outdoor Poly Furniture Explained
Polywood is manufactured from HDPE (High-density Polyethylene). HDPE is a thermoplastic polymer made from petroleum.
Labelled with number 2, it is one of the most versatile and sustainable plastics. It's made from recycled materials, containing 25% and 100% pre-consumer matter.
Moreover, the durable plastic material doesn't attract insects and absorb moisture. This makes it 100% recyclable and an ideal medium for garden fixtures.
Outdoor poly furniture is low maintenance, reusable lumber. But how did plastic become lumber?
Well, it didn't – not exactly. Rather, it's a wood alternative used in deck furniture, with exceptional durability. The faux wood composite has the look, thickness, weight and feel of timber.
This particular recycled material is weather resistant. It's designed to withstand harsh weather conditions – so no waterproofing is needed.
But it's not to be confused with standard plastic garden furniture found in big stores. Its mission is focused on sustainability and it's not cheap throwaway furniture. (We're looking at you, white plastic picic chairs!) Therefore, we thought it made sense for BillyOh to carry eco-friendly pieces!
HDPE Polywood™ Composition
Polywood is man-made plastic lumber made from a blend of plastics such as:
Milk jugs (recycled milk jugs)
Detergent bottles
Water bottles (post-consumer bottle waste)
Once clean, the labels and residues are removed. Next, these recycled plastics are mixed with dye and foaming agents.
Then, pressed into board and plank shapes to emulate the look of a real wood product. In furniture form, Polywood is used in Adirondack and deck chairs, benches, dining sets, etc.
Take a look at the Bjørn Polywood Adirondack Chair! As it's made of weather HDPE lumber, the furniture outcome is weather-resistant.
Note: Keep in mind that Poly furniture, in general, may fade from continual exposure to sunlight.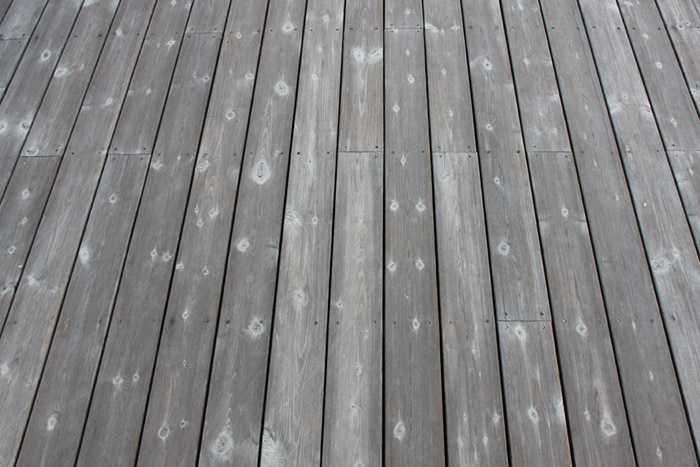 How durable is Polywood?
Polywood has a cross-grained structure, providing extra strength and durability. This means when you buy a Polywood product, it only needs a bit of care and cleaning from time to time.
You won't be experiencing any problems associated with using solid wood furniture. This includes rotting, insect infestation, and weathering.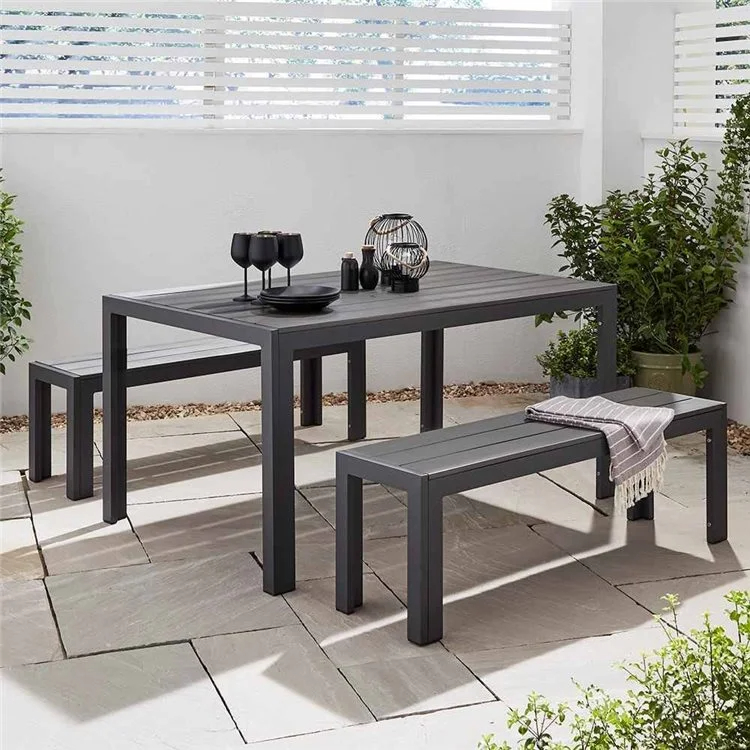 How long does Polywood furniture last?
Depending on how you put TLC on the furniture, it can last up to 20 to 30 years. Unlike mahogany and teak, it could last for a lifetime with proper care and upkeep. Considering its quality, you can save a lot more in the long run.
If you own the Malmo Polywood dining set, you can enjoy the sun's rays in Scandinavian surroundings for years to come! It's a timeless design that fits all gardens, patios, and terraces.
The Benefits
There are so many reasons you should consider investing in Polywood outdoor pieces. In this category, we've divided it into three most common benefits and one potential drawback.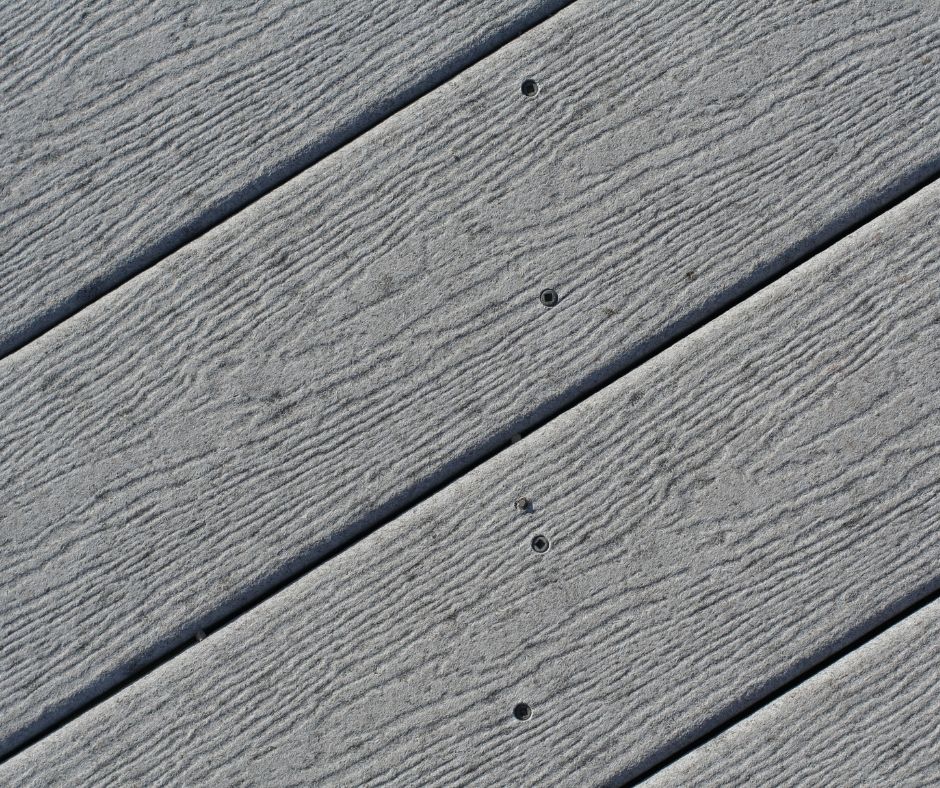 1. Environmental benefits
Poly lumber is made from recycled materials. Besides plastic bottles, the raw HDPE material also comes from other post-industrial materials.
This includes cutting boards, pipes, cereal box liners, and grocery bags. When made in the form of furniture, it guarantees you that the piece is sustainable. The material is tailored with wood colour and texture without sacrificing any trees.
What's more, Polywood furniture is one of the longest-lasting options currently on the market. Durable and weather-resistant, with no need to apply insect or moisture barriers.
Lastly, Polywood is made with no toxic preservatives. It makes a great option for those with young children and those who are sensitive to chemical smells.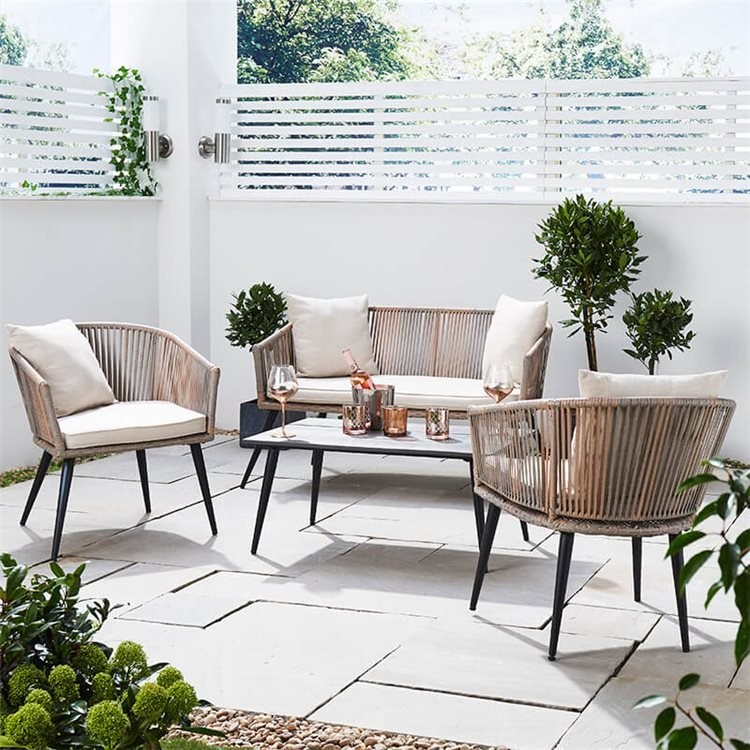 2. Design benefits
HDPE is fairly opaque, and it can be infused with both vibrant and natural colours. The material is also imbued with UV stabilisers, so the colours won't fade easily.
Moreover, the colours are distributed from the core to the surface. Thus, scratches or dings in the furniture will be much less noticeable.
Both traditional and modern styles are also easily designed in poly lumber. Embossed surfaces can produce an authentic wood texture.
Some are even designed with aluminium frames for added robustness. Just like this Malmo Polywood bench in a grey finish, featuring a stylish modern design.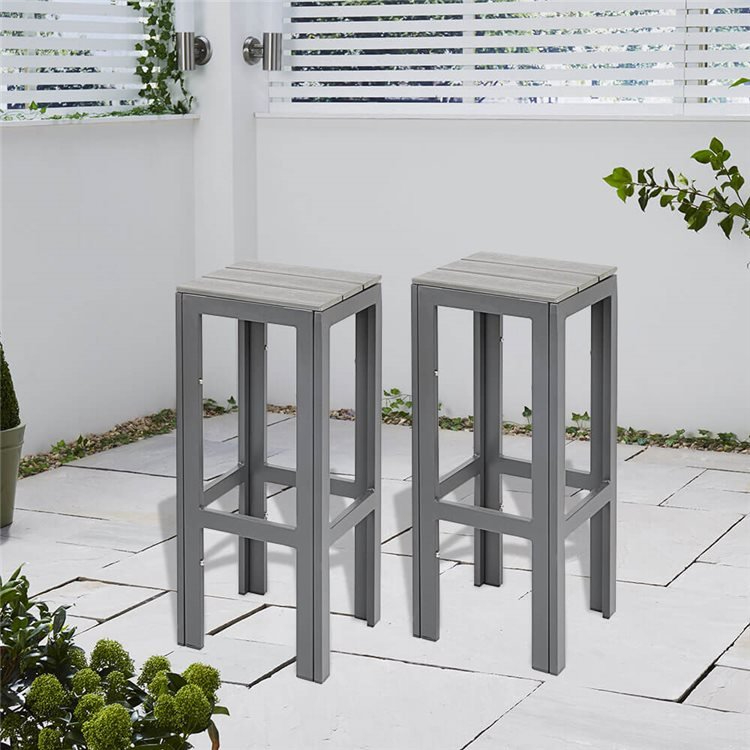 3. Maintenance benefits
As Poly lumber is composite plastic lumber, it's virtually maintenance-free! It doesn't rot, rust, splinter, crack, or wear down.
Plus, it's resistant to sun, rain, snow, heavy winds, salt water, chlorine, and mildew. It's not affected by salt sprays, fuels, or oils as well. It's impervious to many solvents but can easily be cleaned with clean water and soap.
It withstands high and low temperatures without breaking down. This makes it perfect pieces for great outdoor settings and any climate.
Top tip: Power washers are safe to use on Polywood furniture as long as the unit is 1,500 psi. You may also need a soft bristle brush to get into the seams and surface texture.
4. Common drawbacks
Due to its HDPE ratio, Poly lumber furniture is more expensive than other cheaper plastics and is also very heavy. Now, depending on how you look at it – this could actually be a benefit. But, it might not be ideal if you often change the setup of your outdoor style often and don't fancy any heavy-lifting.
And because the material is so rigid, chairs styles will not conform to the shape of your body over time. Dark colours also retain more heat than lighter ones.
Always be careful when sitting on Poly patio rocking chairs that are exposed to the sun. They needed to be covered with soft yet durable all-weather cushions for comfort.
On the market for some poly furniture? Check out our selection with reasonable prices and enjoy all the perks here.
Wrapping It Up!
The recycled plastic lumber may look like actual wood from afar. But despite its wood-like appearance, it's actually made from high-density polyethylene plastics.
As you are well aware by now, this type of plastic replicates high-quality lumbers' strength. It can last for a lifetime with proper care and without the need for maintenance. Simply wash it with water, and it's all good!
In terms of authenticity, wood will definitely be a better choice. But when it comes to all other factors, Polywood is a better option than wood. Factors like durability, resistance, maintenance, value, and environmental aspects.
Shop Rattan Garden Furniture
FAQs