The beauty of rattan garden furniture is that you have heaps of style and size options to choose from. One of them is the rattan bistro set, but what makes it so special compared to other outdoor living furniture?
Bistro sets are standard fixtures of outdoor patio furniture, but they're also used in cafés or restaurants. This indoor-outdoor furniture consists of a round table and two chairs. And, over the last few years, they've grown in popularity as homeowners have flocked back to putting bistro sets in their outdoor spaces.
Read ahead if you want to know more about this type of outdoor furniture. We have a lot of exciting stuff to share with you about rattan bistro sets!
Key takeaways:
Rattan bistro tables and chairs are often associated with Parisian cafés. With this, homeowners have found the easiest way to bring a touch of Paris to their garden or patio!
A wide variety of bistro sets are available, ranging from classic metal sets with a sturdy steel frame to modern and contemporary styles in wood and even rattan which makes for a perfect choice.
Like any rattan garden outdoor furniture sets, we recommend synthetic rattan as the main material. Choosing a bistro set made from synthetic rattan means you're making a worthwhile investment.
Incorporating a bistro set can offer a perfect place for a quick bite to eat, or somewhere to laze in the sun for those with smaller outdoor spaces.
What Is a Bistro Set?
The word bistro has French and Russian origins.
Some claim it came from the Russian word 'bystro', which means quickly. While others say, the term came from an aperitif called 'bistouille', a coffee liquor.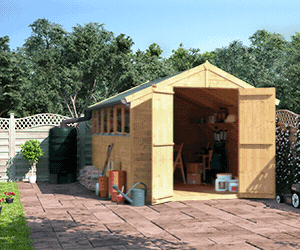 Nevertheless, a bistro is generally defined as a small restaurant or bar, especially one in the French style.
Today, bistro sets are spilling onto pavements outside restaurants or cafés. They're perfect for grabbing a quick cup of coffee and feel very informal. Chances are, you've already seen one, either in person or in movies.
They're also fantastic to customise with a garden parasol. The classic design for bistro tables is round and small enough for two people. The original designs featured marble tops and metal legs, but now the price range has opened up to accomodate all budgets.
And as rattan's popularity continues to rise, this has paved the way for rattan bistro sets on the market. So now, you'll see a lot of bistro sets among a range of garden furniture.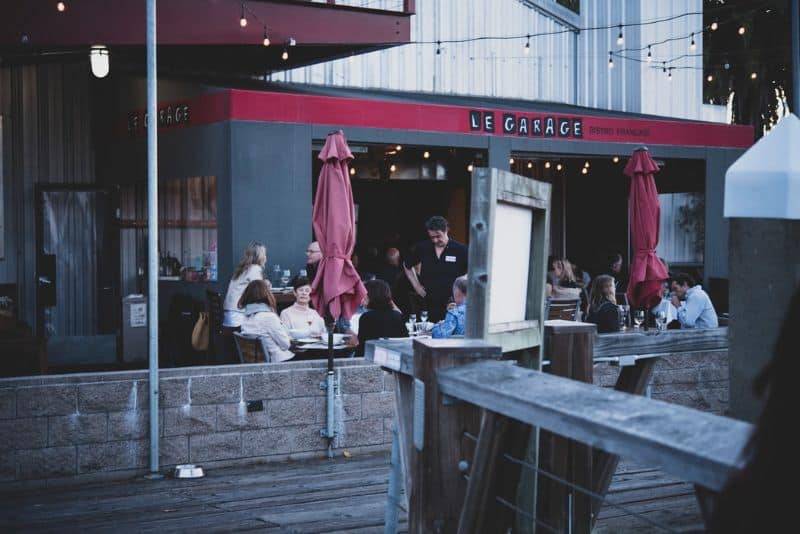 What are bistro sets intended for?
Bistro sets make a fantastic choice of furniture for those with small outdoor spaces. Ideal for limited outdoor living space, they offer a place to sit down and enjoy a morning coffee or an afternoon tea. Another great rattan space saver is rattan cube sets – simply tuck them away after use!
All in all, you can utilise bistro tables as small serving tables for small meals. If you plan to incorporate a set into your outdoor space, a great spot would be on the porch or back patio.
Rattan bistro patio sets usually come with a small-scale round table and two chairs. They can make the perfect breakfast nook set-up for your humble or narrow garden/patio.
But there is also a wide range of shapes and sizes to choose from on the market. Apart from classic round bistro tables, you'll find skinny, rectangular, square-shaped ones and style from grey rattan to woodstained.
As for the colours, the most popular are brown and grey. Imitation rattan bistro sets are ideal for traditional garden settings.
For modern outdoor space settings, grey rattan bistro sets are our personal favourite.
Where to use them other than on patios or gardens?
While bistro sets are often used on patios or gardens with less space, there are other places in your home or property where you can set them up. Bistro sets make for great indoor-outdoor furniture.
If you're going for a round bistro table, you can use it as a side table in your living room. For example, place it next to an armchair with a lamp, picture frames, candles, etc.
Bistro tables also look great as an entrance table by your front door. Design it with a vase with fresh flowers and a dish for keys and trinkets.
If you own a log cabin as a home extension or a garden office, a rattan bistro set could also be a great addition to your outdoor living space/garden office.
Depending on the size and shape, it could function as an end table to bedrooms, balconies, and more. And if you want the style of a round bistro set, but you want to seat more guests, why not check out our Parma 6-seater round table?
Incorporating rattan bistro sets with your outdoor rattan pieces
Considering their size, bistro tables don't have to be your only piece of garden furniture. They can complement, for example, rattan corner sofas. In addition, they can act as a coffee table for drinks or a side table for decorations.
If you own a long rectangular table, you can use your bistro set it as a buffet table, or even alongside a fire pit table. This is a perfect outdoor dining set-up if you're hosting a feast for a big crowd.
Things to Consider
Sorting through all the fine details when shopping for bistro sets can be overwhelming. But our team already did their homework for you!
All the information below will help you make a good buying decision. So, if you want to get the best outdoor bistro sets on the market, be sure to keep these in mind.
1. The material
Depending on the material used, bistro sets can be weatherproof. Weatherproof outdoor has a lot of perks like resistancee to damp, so you'll want to make sure to opt for a set with this feature.
As mentioned earlier, synthetic rattan is a great choice to garden furniture. Bistro sets that are made of this material are guaranteed to be weather resistant.
This means you can leave out the set all year round without weathering. But if the set comes with seat cushions, they can be at risk.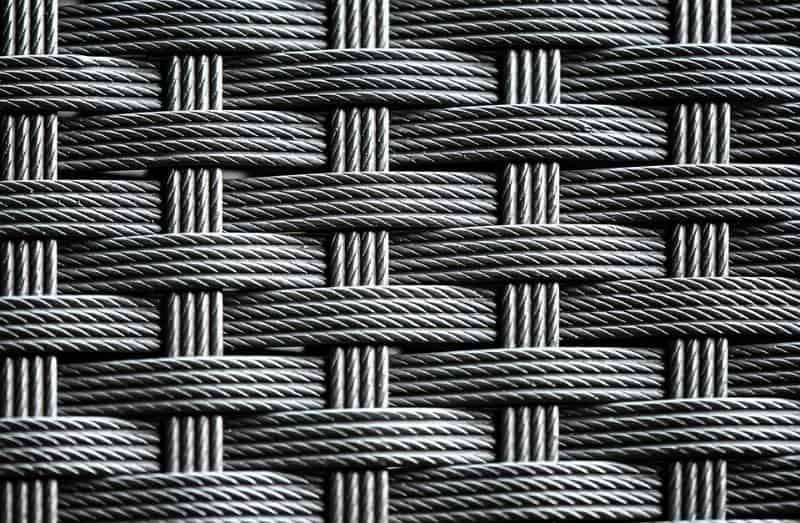 2. Protective garden furniture covers
It's always a great idea to have outdoor patio covers on hand in case of a sudden heavy rainfall or extreme weather conditions. This applies not only to rattan pieces but also to metal and wooden furniture.
If your set is left uncovered, when unexpected weather arrives, it'll test your furniture. Not to mention dust, leaves, and bird droppings.
Investing in a furniture cover like the BillyOh Deluxe PE Cover is a great way to protect your outdoor furniture. A good quality cover ensures your furniture is protected from harsh elements.
This includes any other potential problems it may face while outdoors.
3. Powder-coated steel framework
The framework also affects the durability, strength, and look of bistro sets. So when shopping for a set, keep an eye on the frames and see what material is used.
If it's made of steel, it's a good sign. But it'd be a lot better if the frame was made from powder-coated metal.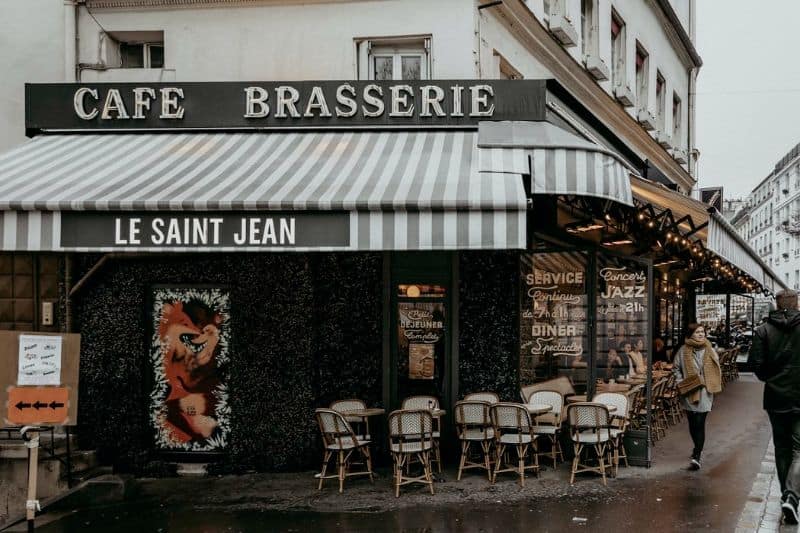 This ensures the table and chairs will last longer, adding extra protection against harsh elements. At the same time, a framework like this can support body weight for long periods.
Rattan Bistro Set Alternatives
Rattan corner sofa sets make a perfect alternative for rattan bistro sets. For one, their size is also ideal for smaller garden or patio spaces.
But unlike bistro sets that come with only two chairs, corner sofa sets can offer you more that can seat four to six. So if you enjoy having your breakfast in the company of more than two people, a rattan corner sofa is your best bet!
Just take a look at the BillyOh Salerno corner sofa. Designed with both comfort and functionality in mind, this set deserves a spot on your tiny patio.
What we like about the Salerno is it comes with soft, inviting cushions to sink yourself into. Meaning socialising outdoors is more comfortable than ever!
Moreover, it's made from a weather-resistant flat weave rattan that's woven around a steel frame with powder coating. Apart from the two two-seater sofa, a tempered glass-topped coffee table and storage box are also included.
Top tip: If you think your outdoor space still has room for a bistro set, try to incorporate it with a corner sofa.
Suppose you want something fancier that can fit your small outdoor space; look no further than the BillyOh Capri. This set is the perfect blend of functional design, comfort and style.
Plus, it comes with extra benches for more seating. And thanks to its convenient corner design, it enables you to make the most of the space in your garden.
Of course, the main highlight of the Capri is the gas fire pit at the centre of the table! So you can enjoy having some s'mores and conversations into the long night, even in winter.
Like the rest of our rattan garden furniture, this set is crafted using:
High-quality, weatherproof, and advanced synthetic rattan weave
A powder-coated aluminium framework, which offers protection from rust and corrosion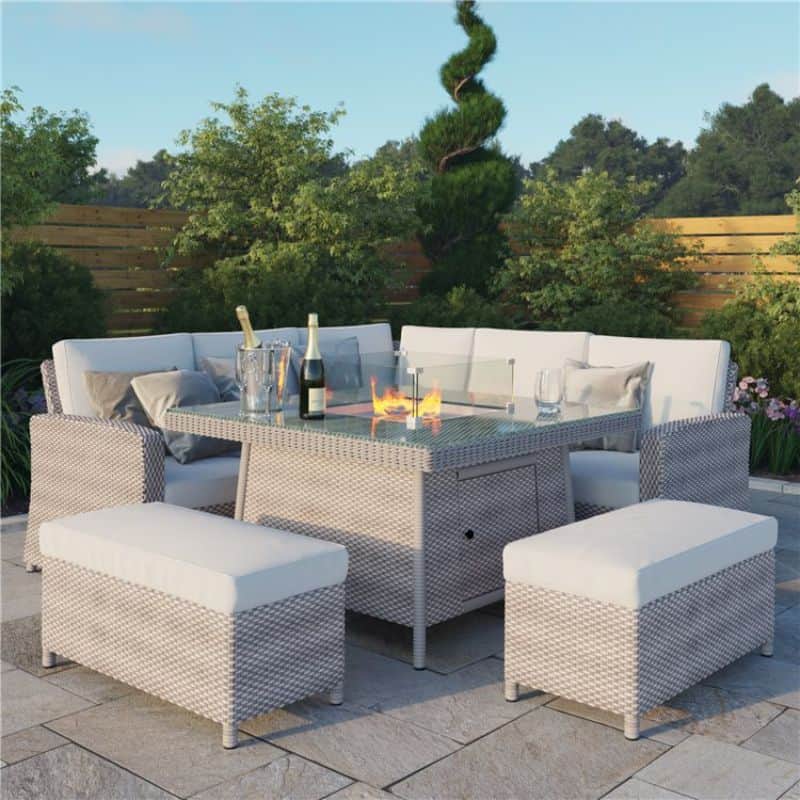 Round-up
Outdoor patio bistro sets are the solution for furnishing small garden spaces. They perfectly complement decks and balconies, too.
Whether you're by yourself or with someone, a bistro set can set the mood for relaxation while enjoying a drink or light meal outdoors. Of course, with a rattan bistro set, you get to enjoy these benefits too, but the perks don't end there!
You can leave the pieces outdoors all year round without weathering. All thanks to synthetic rattan's weather resistant qualities.
And if your set comes with cushions, you should consider covering them. Again, this is to protect the padded cushions from mould and the furniture itself against harsh elements.
Lastly, if you're looking for a great alternative to a bistro set – because you have more space and more guests, you can't go wrong with our Salerno and Capri. They offer the same advantage as a bistro set, but with more seating capacity and advanced features. Check them out via the button below.
Shop Rattan Garden Furniture
FAQs
On top of style and size, the material is something you need to take seriously. Do you want furniture pieces that can withstand extreme weather conditions and are light enough to move? Something that's low maintenance and built to last? Then go for a synthetic rattan garden furniture set.
Bistro garden furniture is a set that comes with a table, usually in a round shape, and two chairs. A bistro garden set is an ideal choice for those with very limited outdoor spaces.
Also, for those with restaurants and cafés, bistro sets are an excellent set-up for outdoor dining. You can place them on pavements outside your restaurant or coffee shop.
Rattan garden furniture can be utilised outdoors. Still, if it's not weatherproof, you shouldn't leave them outside.
But if you have high-quality synthetic rattan furniture, you can leave them out. Still, make sure to cover them. This will help them look pristine for years to come.