Another year has started, meaning it's time again for a fresh start. With all the plans and goals you have in mind this year, having a New Year's resolution sure does help with keeping your goals feasible.
However, the cycle of resolving to make a change and then not following through has mainly become the reason why many have broken their previous resolutions in days, weeks, months or even hours.
If your resolution is to have a productive, healthy lifestyle and more self-care this year, we guarantee you that you will make this time round more successful if your resolution sticks.
Regardless of your goals this year, we encourage you to follow these six tips to keep your New Year's resolutions.
6 Ways to Keep Your New Year's Resolutions
Keep It Simple

You don't have to aim for an overhaul of your entire lifestyle. To prevent any guilt and disappointment, focus on your goals instead and keep your resolutions simple.
Remember that your goals —whether self-improvement or simple things like stopping procrastinating or aiming for a more sustainable lifestyle — can't all be achieved at once.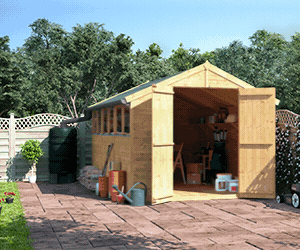 Tip: The best approach is to concentrate on one or two of your most important goals. It could be waking up at 5 in the morning to have a more productive day or setting a consistent sleep routine – it's as simple as that.
Be Realistic and Specific

Do you want to know the recipe for making your goal attainable? Don't aim too high and ignore reality. Set realistic goals and strive for an achievable goal.
Consider your experience with your previous New Yera's resolutions and ask yourself what has led you to failure. For instance, if your goal last year was to finish reading ten books a month (which seems to be impossible, especially if you have a busy schedule), cut it down to 1-2.
In line with this, be specific with your goal. If your goal is to "lose weight", you can be accurate such as "be in good enough shape to attend my dance class for three hours twice a week".
Time-Frame

According to Psychcentral, time-frame is, in fact, vital for motivation. It acts as your barometer for success; the way you assess your short-term growth and development towards your ultimate long-term goal.
You may consider buying a diary, journal or calendar so you can plan out your activities for the coming weeks or months. Not only this will help you keep on track, but this also sets everything as organised.
Track Your Progress

Each small accomplishments will help you keep motivated throughout the year. With that, keep track of each little success from your short-term goals.
For instance, if your goal is to lose weight, instead of focusing on losing 30 pounds, focus on losing the first five. You may also keep a food journal to help you stay on track, and of course, reward yourself for every five pounds lost.
Treat and Reward Yourself

With every milestone you accomplish, it's vital to reward and treat yourself. However, don't fall into the trap of putting your goal in jeopardy. Remember, one slip, and it could all be over.
Be mindful that treating yourself doesn't have to mean eating an entire box of chocolates if your goal is to have a healthier diet. Instead, celebrate your success by rewarding yourself with something you enjoy and will not oppose your New Year's resolution.
If you have been sticking to a healthier diet, for instance, reward yourself with a new fitness clothing or just by going on a hike or a movie with a friend.
Don't Give Up and Stick to It
 
Chances are at some point, you'll slip out of your goal – it's almost inevitable. But don't let this become an excuse to give up.
Draw on your reserves of self-confidence and strength when it happens, building these qualities as often as you can. Be proud of your past achievements and use them as your motivation to keep going.
People with higher self-esteem and confidence are likely the ones who succeed more. If you feel like giving up on your workout routine, for example, tell this again to yourself: "I'm starting again now!"
You didn't come this far to call it quits. You can do it!