Upgrading the look of your garden can add value to your property. With these helpful tips, you can spruce up your outdoor space in no time without having to add square footage!
Enhancing the look of your garden isn't just about aesthetics, either. Creating a sense of space and a well-maintained garden have benefits for you and if you sell.
If you're wondering how you can have an attractive garden and, at the same time, attract potential buyers, check out these 11 ways to get started!
Key takeaways:
When preparing your property for the sales market, don't just focus on indoor space.
Prospective buyers also want to see the exterior part of the house.
One effective way to ensure your home has good 'curbside appeal' is to give a good impression with your garden. This includes landscaping, garden furniture, and garden building investment.
Outdated outdoor decorative items and pieces could be a major turn off. There are so many factors that could affect the overall value of your property!
The Importance of Curb Appeal (Kerb Appeal)
You may be wondering what curb appeal is and why it's crucial. Curb appeal is what gives potential buyers their first impression of a property.
A great example of this is a house with a vibrant and fresh lick of paint from interior to exterior and a well-kept garden space.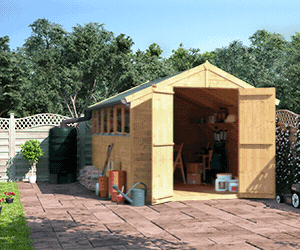 Why does it matter?
Curb appeal is more than what a home looks like; it sets expectations. Prospective buyers are more inclined to look inside if they like what they see on the outside.
Proper curb appeal is when you get that wow factor, and improving your property is an excellent way to achieve that. As much as you want to focus on refurbishing your home interior (bathroom, kitchens etc.) you should also take the exterior seriously.
The great thing about upgrading your home's curb appeal is it's easy enough to do. This is particularly true if you have some helpful tips to get inspired with, just like ours below!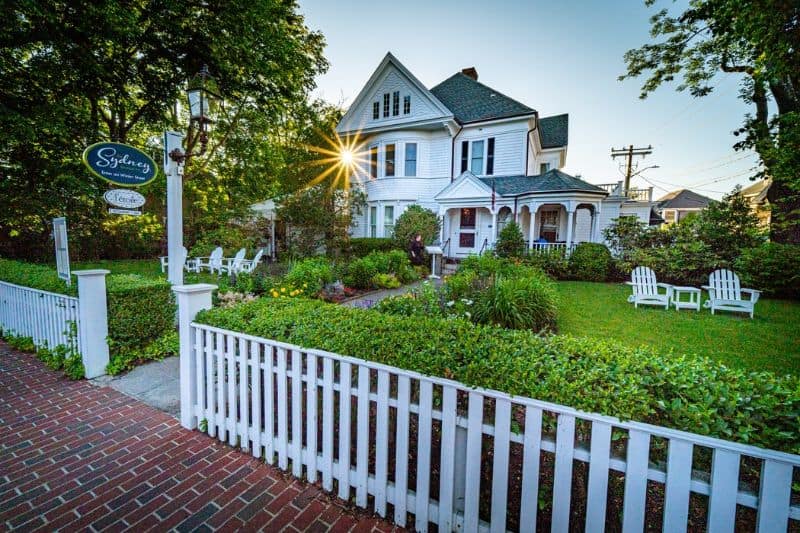 11 Ways To Add Value To Your Home (Garden Edition)
Let's start with six brilliant ways that can catch a potential buyer's attention. Then, our team has also compiled five garden features you need to avoid, as these can devalue your outdoor space.
By bearing these eleven point in mind, you can be confident that your property will have the curb appeal that buyers are looking for!
1. Tidy your outdoor space
Whether it's curb appeal or having guests or prospective buyers around for a quick tour,  start with the condition and the look of your backyard. Always begin with tidying and key maintenance.
A minor sprucing up of your garden can make a big difference to how a buyer sees your home. Take a look around your yard and make a note of anything that needs repair work or refurbishing. This could be a fence with a broken panel or a garden shed that needs a fresh coat of paint.
Or it could be the grass, landscaping, trees, and other foliage near the front of your property. Once your garden looks neat, add a splash of colour – a lick of paint for garden buildings, or a few well-chosen plants.
Top tip: To get a full picture of your home's curb appeal, drive down your street. From there, take note of the first thing that stands out.
Don't forget the parking spaces (if you have any)! Examine what needs to be replaced, fixed, improved (or even created with a bit of planning permission!).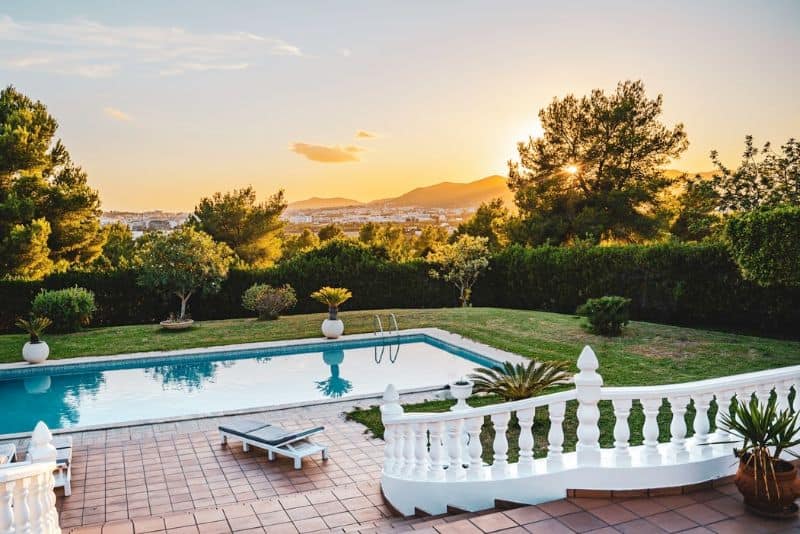 2. Grass, landscaping, and trees
Landscaping improvements can be simple or complex, depending on how much refinement you want to make. Start with your lawn and see its condition.
Are there any burnt or dead patches? You'll want to make sure it won't make your property feel old or neglected.
Make your lawn look fresh and alive by reseeding and watering the yard until you achieve that lush look. Or apply some grass grow boosters to have a lavish lawn in no time.
Then start focusing on the areas nearest to your house, such as the trees. Look out for overgrown or drying bushes; if overlooked, they can be an eyesore. Be sure to trim or remove them right away.
Top tip: If your lawn problem is severe, you may want to consider sod. A fresh layer of mulch also can help transform garden beds.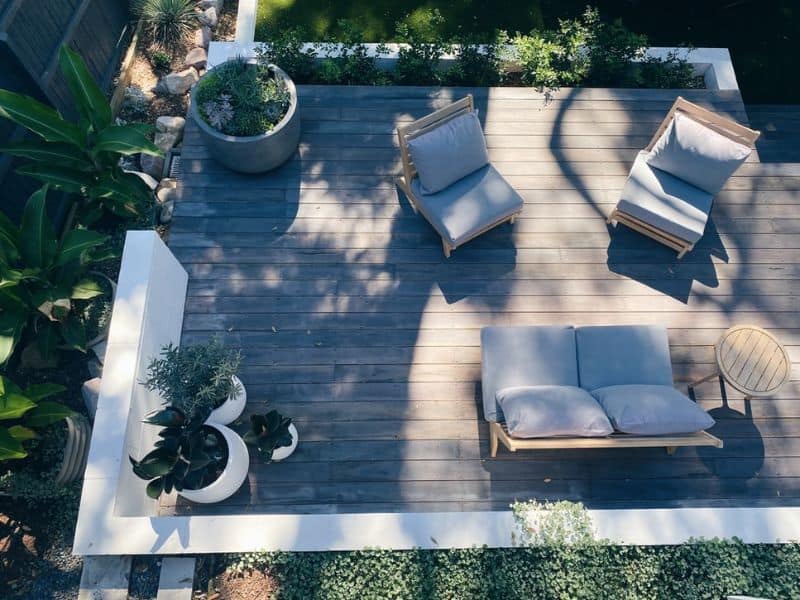 3. Invest in a garden building
If you want to stand out in the buyer's market, you should add something other properties don't have. One great way to do that is to invest in a garden building.
This may require a bit of budget allocation, but purchasing an outdoor building is a guaranteed worthwhile investment. For one, garden buildings like sheds or log cabins are an excellent solution to extra living space.
If the outbuilding is well taken care of, it can offer the same benefit it provided you with to the future owners. Having extra space for relaxation and entertainment is always a plus point to homebuyers!
Note: keep in mind that garden buildings may be subject to planning permission regulations. Before making your purchase, make sure you know the building regulations in your area.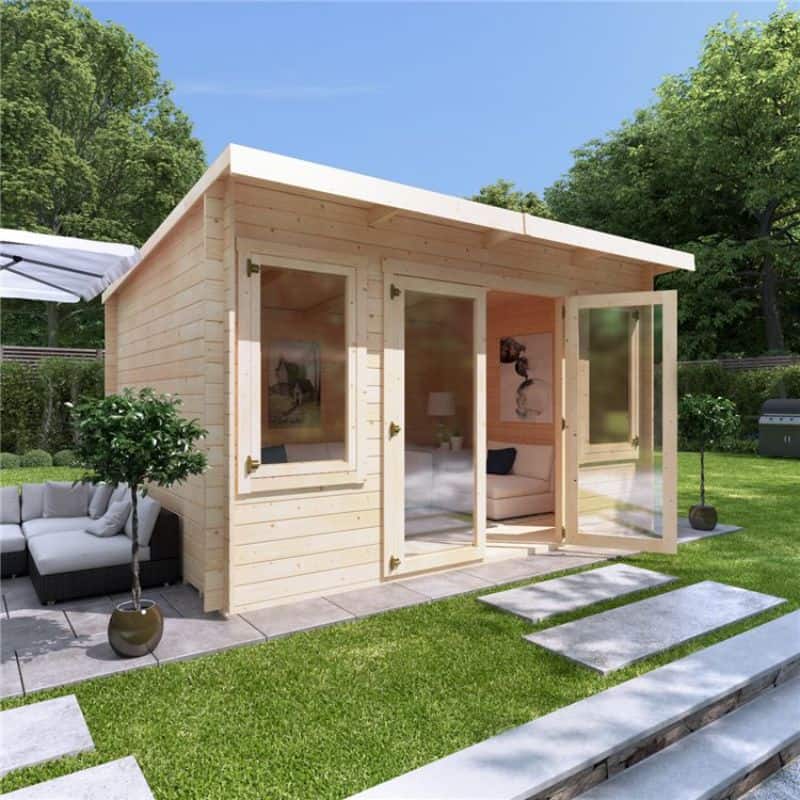 4. Put your best garden furniture pieces together
While many buyers look for low-maintenance gardens, having nice garden furniture will add to first impressions. So, you need to choose the best outdoor pieces on the market.
Rattan garden furniture is guaranteed to give off a great first impression. For example, the BillyOh Capri is the perfect blend of functional design, comfort and style. The corner sofa set also allows you to make the most of the space in your garden.
The highlight of this rattan set is the table designed with a gas fire pit in the middle. This great feature allows you to enjoy an intimate conversation with someone while having some s'mores until evening.
If you own a small or narrow outdoor space, our rattan outdoor sofa and corner sets might be your best bet. Or, if you want furniture pieces that can help you save space on your patio, we recommend our rattan cube sets.
Our rattan garden furniture is built to last and made of top quality synthetic (PE) rattan. This ensures that each of our pieces is weatherproof, long-lasting and of great value for money.
You can use our guides below to ensure your rattan set looks pristine (either for you or the news owners) for years to come.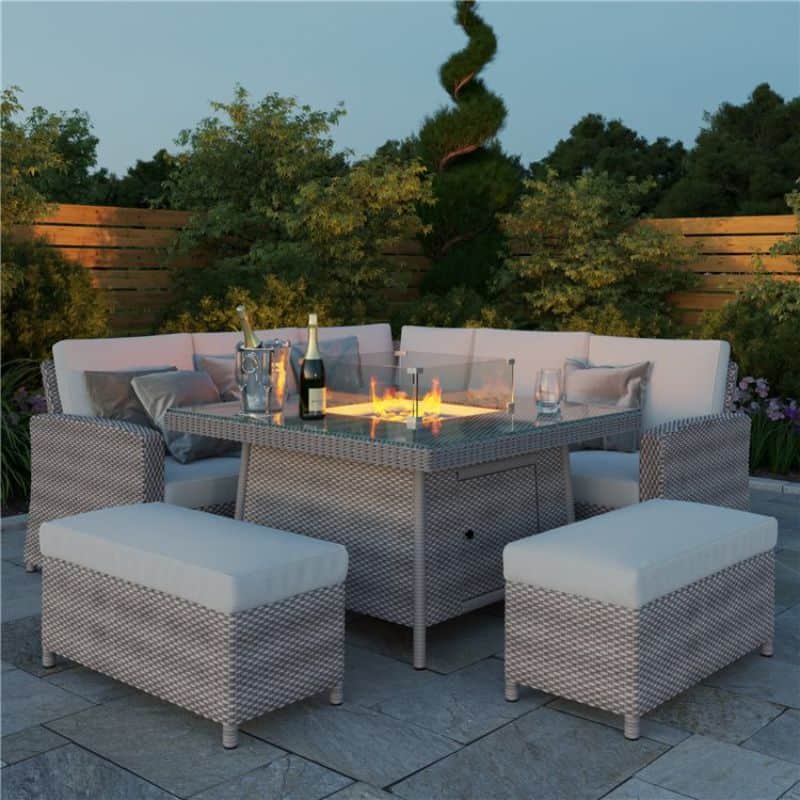 5. Create an outdoor entertainment area with a BBQ
BBQ parties are a must, especially during the summer season. And what better way is there to have one than in the comfort of your outdoor space with the right BBQ grill?
You can even smarten up the look of your outdoor living space with some patio design ideas. Just make sure your BBQ is as close to the house as possible. (Less running back and forth with pork chops!).
And speaking of grills, before you plan for the perfect BBQ summer party, you need to decide which type of BBQ suits your outdoor cooking needs well.
Just like your garden furniture set, if you plan to leave the BBQ, you might as well invest in one of the best BBQ grills out there! So check out our handy guides.
If you can provide them with an ideal outdoor entertainment space with a top-range BBQ, it's a win-win!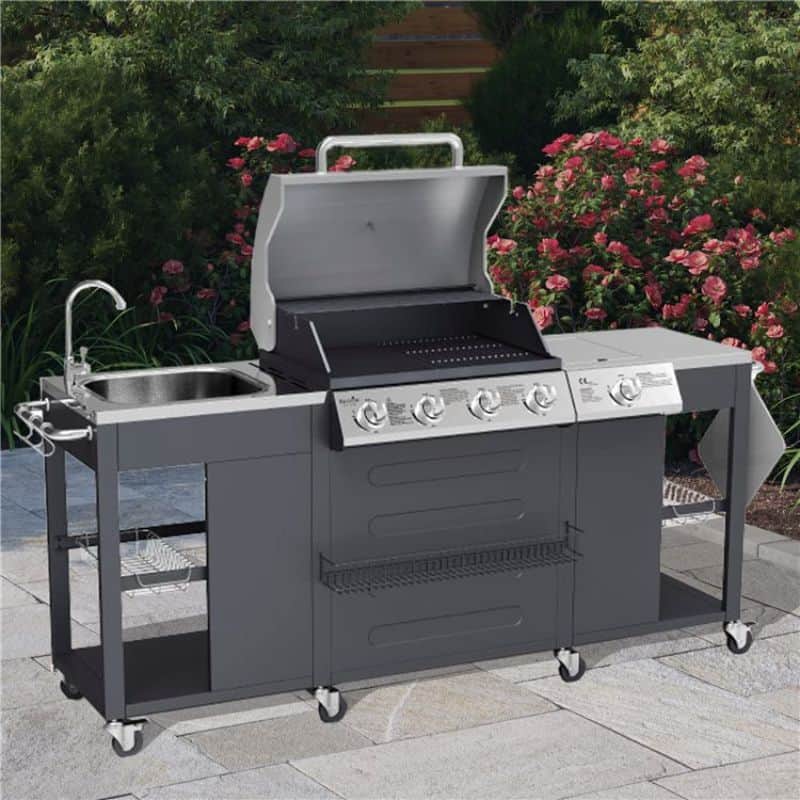 6. Increase the level of your home security system
Let's suppose a potential buyer was pleased with the overall look of your property. But what if they ask how you can guarantee their security if they buy the place.
Your potential buyers could be a family with children or pets. Hence, they'll want to have a safe and secured garden/backyard space apart from the house itself.
If you own a garden building, consider adding shed security. Check the condition of your fence or gate; add a good locking mechanism.
Invest in a CCTV home security system if necessary. Install motion sensor lighting to provide extra security for either the front or the back of the house.
Note: Don't forget to add privacy! Building a privacy screen for your patio or decking area with a trellis can do the trick. You could even install full-privacy aluminium side gates.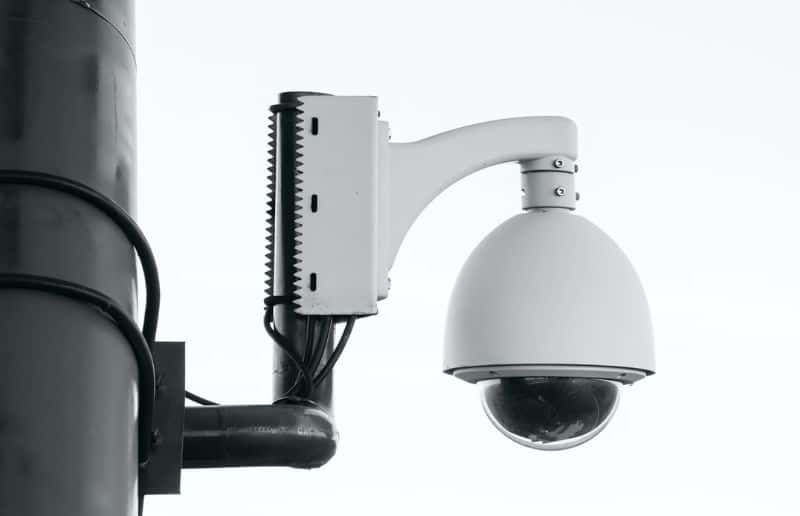 7. Get rid of Japanese knotweed
If there's one plant that can decrease the value of your property, that's the Japanese knotweed. In case you're wondering why it's one of the most destructive plants in the UK.
Did you know that there have been cases where buyers have actually pulled out of house sales after finding out this plant is in the property?
The roots of Japanese knotweed are strong and can grow extensively, growing for up to 10cm a day. In a nutshell, they can undermine structures.
Note: In the UK, it's also a violation of the 981 Wildlife and Countryside Act to grow this plant. If you happen to have it in your garden, you better get rid of it, or you can be issued with a notice.
So now you know what to do!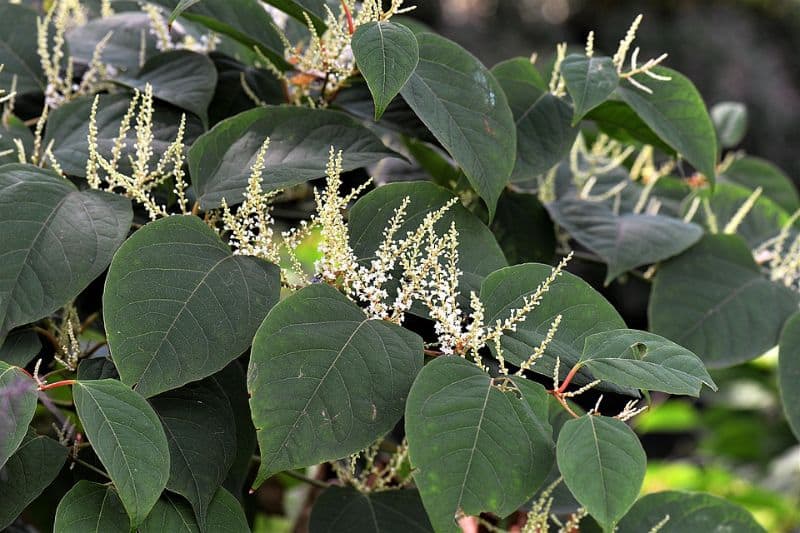 8. Say no to artificial grass
Sure, artificial grass is a great cost-effect alternative and a low-maintenance option. But it could be off-putting to some potential buyers, especially to those with kids.
Instead of going synthetic lawns, why not take a look at our lawn care guide. Trust us; your prospective buyers would be more pleased to have a healthy and lush lawn than an artificial one.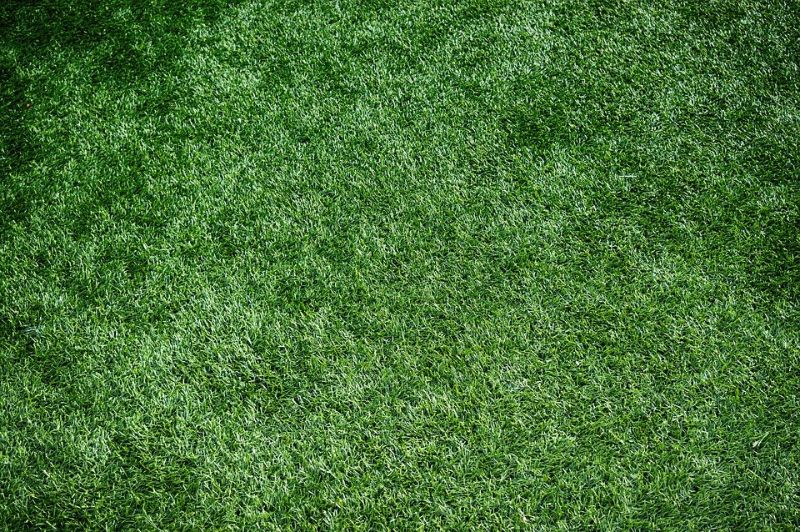 9. Rotting patio/decking, and you're not doing anything about it!
A lovely patio or deck certainly can add to the value of your garden and overall property. But it can go the other way if not maintained well.
For one, rotting or broken wood on a deck can leave a negative impression. Not only does it give off an unattractive appearance, but it's also unsafe – not only for your potential buyers but for your own family, as well.
With this, you'll want to make sure to upkeep your patio; avoid it from getting mould or result in rot. Don't let the weed sprout through the opening.
Fix the uneven surfaces that can be a tripping hazard. Make your patio or deck a convenient and safe place for outdoor entertainment, e.g. BBQs! All you have to do is invest in some cost-effective decking.
10. Fix your drainage, or else!
Poor drainage can cause safety risks and a miserable landscape that abates your home value. This also can lead to standing water, which can make your yard look good-for-nothing.
Not to mention that it can attract mosquitoes and other pests. Sure enough, these are major NO-NOs for home buyers.
What you can do to avoid your garden becoming a swamp is simple: fix that drainage! Note: If you notice standing water regularly, it might be time to pursue yard drainage solutions.
11. Don't let your garden space be dull and outdated
No one wants a dull-looking outdoor space, let alone an outdated one. This could negatively affect your property value.
Plus, let's suppose you're not planning to sell the house. Would you want to have a backyard with a lifeless environment?
Do yourself and your family a favour, wake up your garden and doll it up. If you must, go back to our #1 tip and reconsider our garden curb appeal ways from the top.
FAQs