There's a new trend sweeping the nation – this being the bar shed. According to Dude Living, garden bars actually first became popular in the UK around seven years ago, quickly turning into a phenomenon which has become increasingly sought-after since. 
The whole point of having a garden bar shed is to present you with an ideal place to flaunt your bar-tending skills and invite your friends over for a drink. Not to mention that you'll have yourself a private bar where you don't have to queue at all in order to get served!
A wooden shed is a fantastic location in which your dream outdoor pub can be created – a place to socialise with family and friends, whilst adhering to social distancing measures of course. By reading this article, you'll get amazing ideas on how you can transform your shed into a garden bar.
Let's get started!
Building Your Dream Garden Bar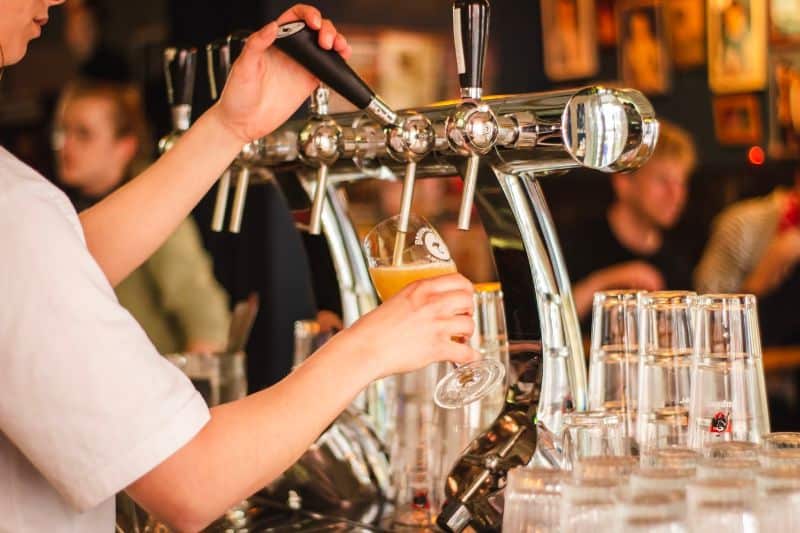 Isn't it nice to have a place where you can have a chilled out night at home with a few drinks with friends and family alike? Having your very own garden bar will also help you to be more sociable, allowing you to host evening get-togethers with ease, all from the comfort of your outdoor space!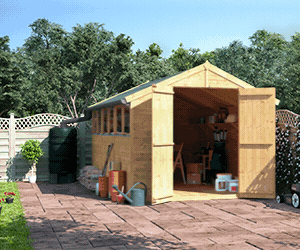 If you wish to build a garden bar from scratch, here's a useful guide, courtesy of SGS. For an in-depth guide, you can check out their guidelines here.
Building a Wooden Frame Base for your Garden Bar
Creating a wooden frame base for your garden bar gives you the advantage of sturdiness whilst keeping everything off the ground. Follow these four simple steps to make your frame base:
Using a measuring tape, check the area where you want to build your bar shed. You'll want to make sure that you leave enough space for the decking to extend at least one metre in the entrance. Also, consider leaving enough room around your space for ease of accessibility. 
Step 2: Prepare the Timber
Cut your wooden bearers with a chop saw to fit the space you've measured out for your garden bar and decking. Ensure that you have enough pieces for the outer frame – at least four inner joints. Then put your collected pieces into place on the ground.
Step 3: Assemble the Base
When assembling the first piece, which is the outer frame—also known as the sills—drill all the holes you need before inserting the screws. Next, evenly insert the inner joist length ways.
Cut the lengths of timber to 30cm and hammer them into the ground to support the frame.
Creating the Wooden Frame
Step 1: Lay Down the Flooring
Place your shed flooring on your base. Make sure that every part of it is levelled. 
You'll be needing someone to help you with this crucial phase, as one person may need to hold the walls in place while the other one is in charge of drilling and fixing.
Step 3: Insert the Ridge Bar
Place the ridge bar between the two gables and ensure that the top corners sit flush with the top points.
Fix two eaves frames to the edge of each roof sheet using 30 mm screws, or the screws supplied with the shed kit.
Step 5: Fix the Roof Sheets
Fix the roof sheets to the roof, ensuring that they match at the top whilst making sure to attach the sheets to the ridge bar. 
Step 6: Lay Down the Left
Lay down the supplied sheet of capping felt – which should be the remaining felt from the kit – over the centre of the apex.
Step 7: Add the Cover Trim and Fascia Boards
Add the supplied cover trims to the front and back using 30 mm (or similar) screws.
Picking the Best Outdoor Bar Furniture
1. Garden Shed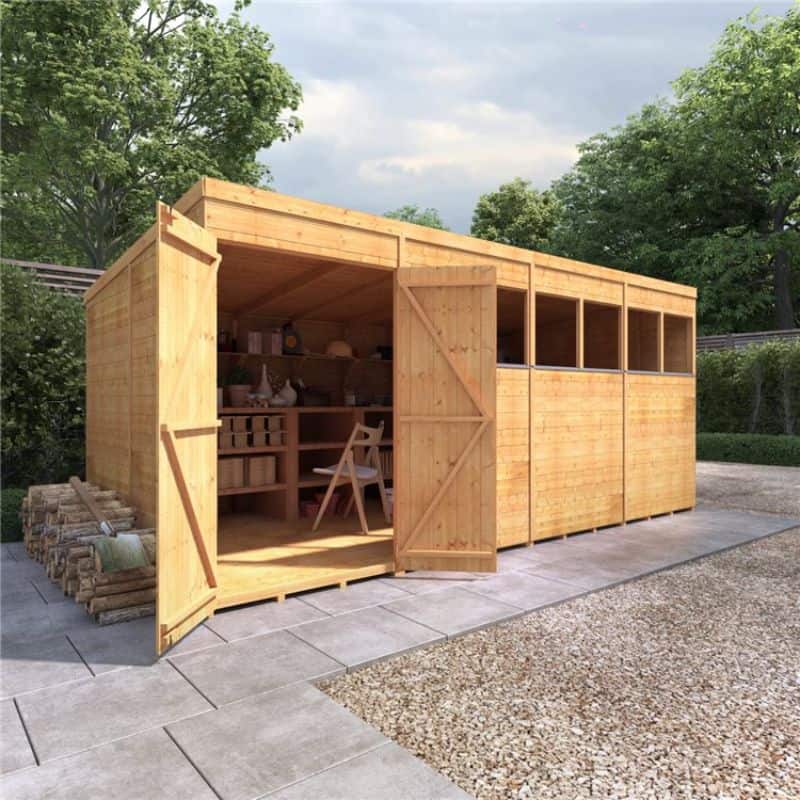 When it comes to choosing the ideal outdoor building for your garden bar, you'll need an outbuilding which is made from high-quality materials and Tongue and Groove construction. Why? This type of building structure can guarantee you all-year-round protection against the harsh weather conditions.
If you purchase one of our versatile garden buildings, you don't have to worry about the hard labour, as each of our products comes with comprehensive assembly instructions. With a Garden Buildings Direct outbuilding, your dream garden bar will surely come to fruition.
2. Outdoor Bar Furniture
For your garden furniture, opt for furnishings that are:
Weather-resistant

 – With Britain's damp climate, there's nothing better than having outdoor fixtures that can withstand the country's temperamental weather, including snow, frost, and heatwaves.

Waterproof and UV-resistant

 – The colour doesn't fade easily when exposed to sunlight or heavy rain.

Low-maintenance

 – Most homeowners worry about dirt build-up when leaving their furniture outdoors as cleaning furniture is the last thing most homeowners wish to do in their spare time. But with low maintenance furniture, you don't have to think about how you can keep your outdoor set neat and tidy.

Practical

 – Can be used all-year-round.
If you're looking for garden furniture that possesses all of these qualities, here at Garden Buildings Direct, we offer garden furniture and Rattan garden furniture that provides an all-purpose garden fixture, making them the perfect garden bar companion!
 3. Finishing Touches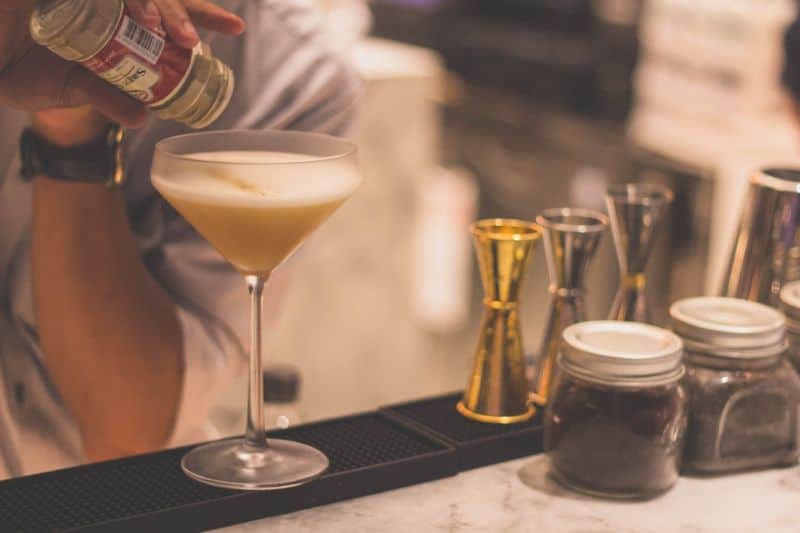 As for the final touches, you'll want to make sure that you don't forget about the bar essentials. This includes glasses, shakers, stirrers, trays, coasters, and of course, the drinks!
The interior and exterior decoration is also vital in adding personality to your garden bar; such as garden bar signs, beer mirrors and more!