Every year, outdoor living enthusiasts always want to know the latest garden trends. 
So, what's in the mix for this year?
With people spending more time at home, many are tackling home improvement projects. Aside from converting sheds into home offices, lots of people are looking at their gardens.

Over the past year, there's been a huge influx of homeowners upgrading their gardens. Outdoor projects like landscaping, new patio design ideas, and adding new garden furniture are all on the rise.
Key takeaways:
Landscape upgrades? Thinking of growing summer blooms? We have a

list of plants and flower trends you sure don't want to miss out on!
Rattan garden furniture

has once again made it into our garden trends for 2021! But there's a particular type of rattan furniture that got a lot of attention

If you're planning to invest in outdoor dining sets, we've already weighed on the

aluminium vs rattan garden furniture

Our garden trend list is sorted into three categories: plants and flowers, garden furniture, and garden styles
How Do You Plan a Garden?
Before you start making changes to your garden, you should have a solid plan in mind.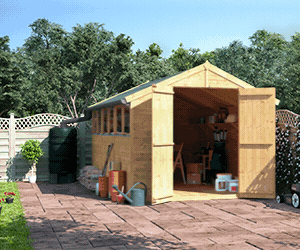 Planning a garden isn't just about picking flowers just because you think they'll look good in your yard. Nor is it about buying furniture for your patio without considering the size and researching the quality.
1. Consider the ideal flowers to grow
There's a growing season for all flowers. This means the time of the year when the weather and temperature allow them to grow.
Let's suppose you're preparing your garden for the summer season. Primrose and sweet peas are great flower choices.
But as much as you want to incorporate their bright colours into your yard, they're not ideal for the hot weather. Instead, you might want to consider Marigolds and Geraniums.
This is why it's essential not to be confused with each flower's growing season. Later on, we'll list the flower trends for 2021; ideal for spring, summer, autumn, and winter.
(If you want a list of the ideal dainty blooms for each yearly season, this guide might be helpful.)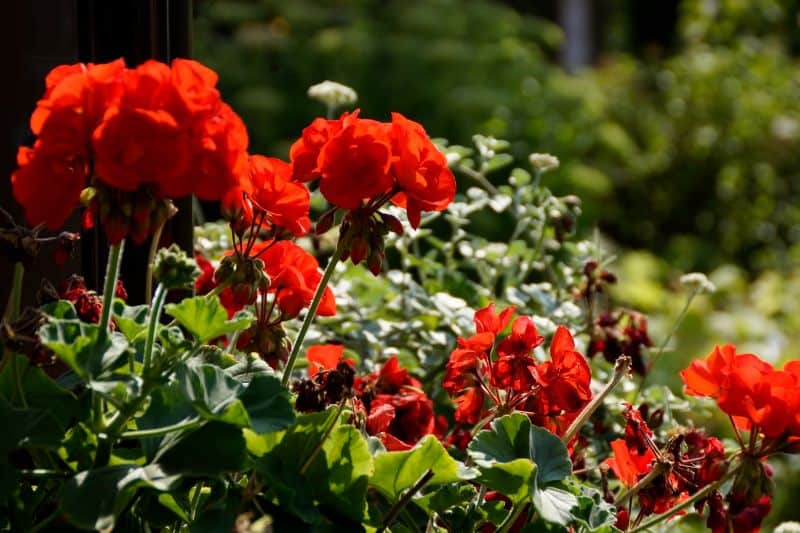 2. Look for a garden style that'll suit your outdoor space
The possibilities are endless when it comes to sprucing up your outdoor space. You can go for a more traditional and classic style, or more modern and chic.
Or, you can incorporate some vintage pieces with contemporary ones. When you know which style you want to go with, it'll be a lot easier for you to choose the perfect furniture for your space.
Below are a few garden trends for 2021 that our team has curated. Keep reading for more ideas.
To get us started, we could think about:
Going for all-white surfaces

'Mediterranean living'

A summer get-away patio
Bonus: we'll also share some tips on how you can blend your garden furniture with your patio design.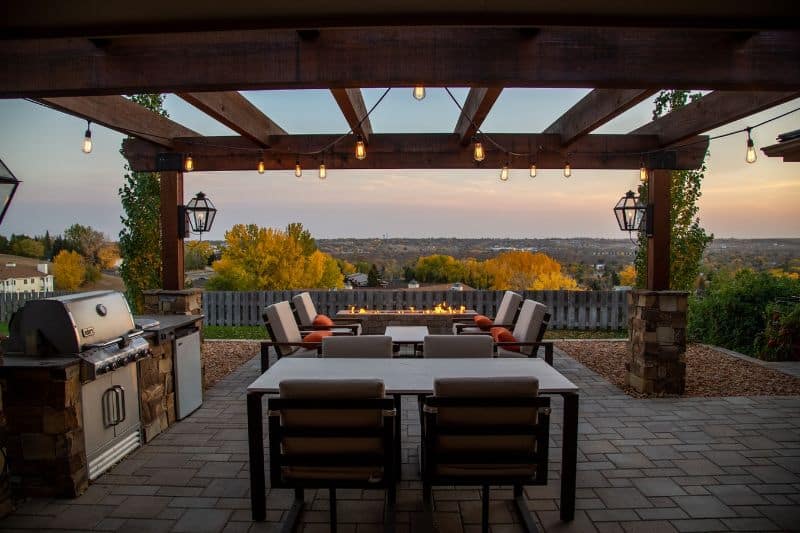 3. Pick the perfect garden furniture
When it comes to garden furniture, there's a lot to choose from. But you don't want to invest in something that'd be a headache in the long run, do you?
To make sure you're getting the right outdoor pieces, here's what you should look out for:
Powder-coated steel framework
You might be wondering, what type of garden furniture has this feature? And does it matter?
The frame in a piece of furniture acts as the support for your body, especially your back. If it doesn't have a sturdy framework, expect some cracks as you lie back – or worse, easily-broken furniture.
But furniture with a steel frame ensures you'll be in comfort while lounging. Even better, the powder-coating adds extra protection against rain, snow, and frost.
As a result, your outdoor sets will last longer.
Weatherproof qualities
The style and design aren't the only features you should focus on. No matter how stylish and trendy your garden furniture is, if it can't withstand UV rays, it'll fade and weaken.
So for your next outdoor furniture shop, look for pieces or sets that are UV-stabilised. When furniture has this feature, it'll be weatherproof.
With weatherproof garden furniture, you won't have to worry about fading and rotting. Plus, you'll get to take advantage of it all year round.
Thanks to modern rattan furniture, you can get your weather-resistant outdoor pieces all in one hit. Most garden rattan pieces also have a powder-coated steel framework.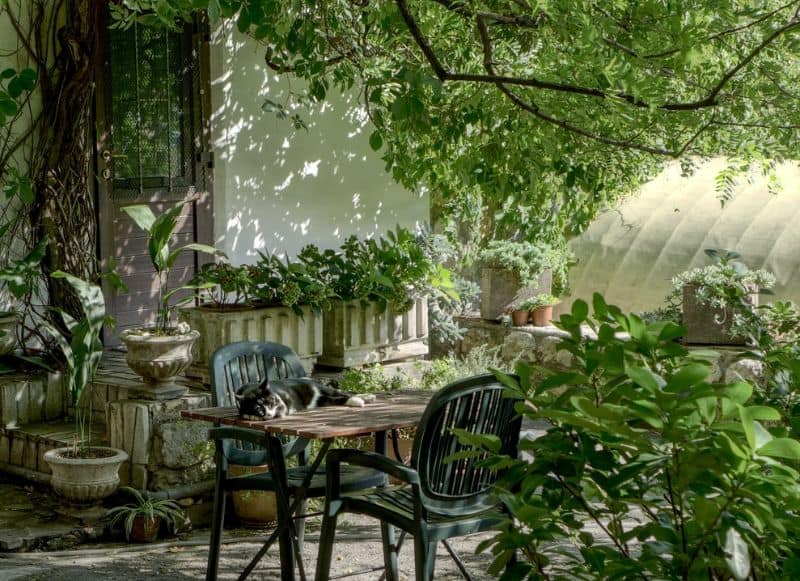 Garden Trends 2021: Flowers
Looking for ways to give your garden an instant upgrade? Take a look at these stunning new looks for flowers and landscaping!
Having a garden filled with colourful blossoms and healthy greens is a real mood booster. Growing flowers; owning plants, in general, is a healthy habit that helps boost our well-being.
No wonder why gardening made such huge waves over the past 12 months! And 2021 is a year full of promise for planting and gardening to become a widespread trend.
1. Mystic spring blooms
Dark mystic tones are untypical for spring, but spring in England always is pretty untypical too! Spring flowers like stocks are a perfect pick for this dark mystic vibe.
Stocks also offer a spicy, distinctive scent. They're a beloved old-fashioned flower with a vivid range of jewel-tone blooms.
These include deep violet, rose-pink, fuchsia and white. They grow best in full sun or part shade and moist, well-drained soil.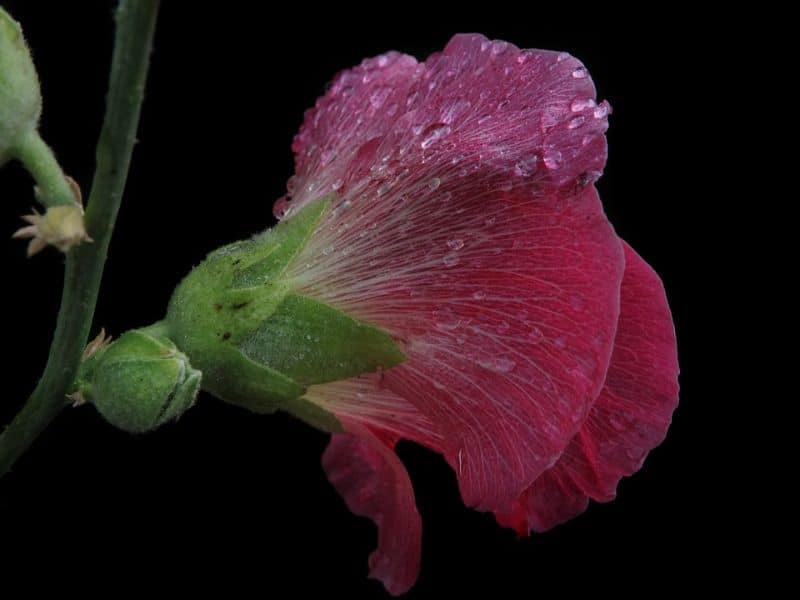 2. Sunny yellow blooms
Yellow is a colour that brightens the spirit and an ideal mood-maker. If you're looking for sunny yellow blooms, Craspedia is a better bet!
This dazzling and cheerful blossom emits a perfect sunny day vibe even on cloudy ones. Craspedia seeds can be sown indoors or outdoors. They prefer full sun and gritty, well-drained soil.
Marigolds are cheery and lustrous blooms, a perfect flower choice for the summer! They bring a wealth of gold, copper, and brass into summer and autumn gardens.
They can bloom all summer brightly long!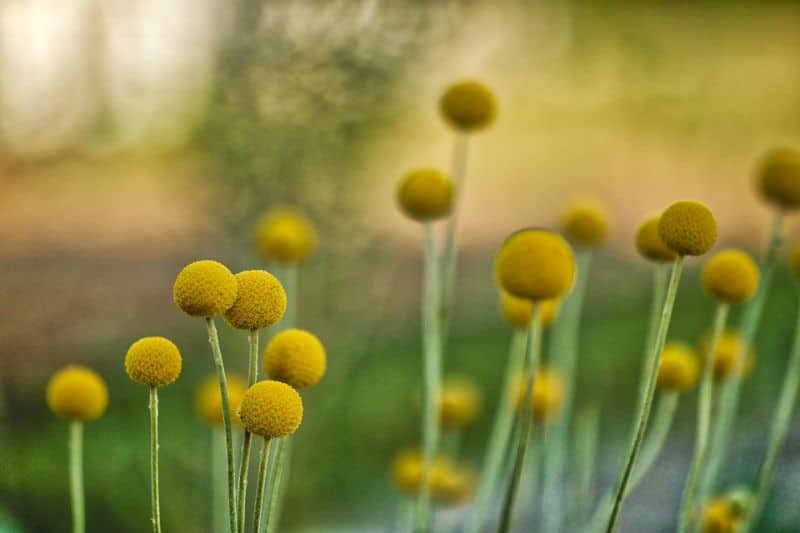 3. Snow white blooms
Your garden doesn't have to be dead and grey during the winter season. Luckily, certain plants make a solid effort to protect themselves from freezing.
For one, think winter Jasmines. This slender, willowy flower stands out beautifully in a winter landscape, making it a popular winter flower.
They come in whites, yellows, or sometimes pink flowers. Here's how you can take care of Jasmines during winter, courtesy of Gardening Know How.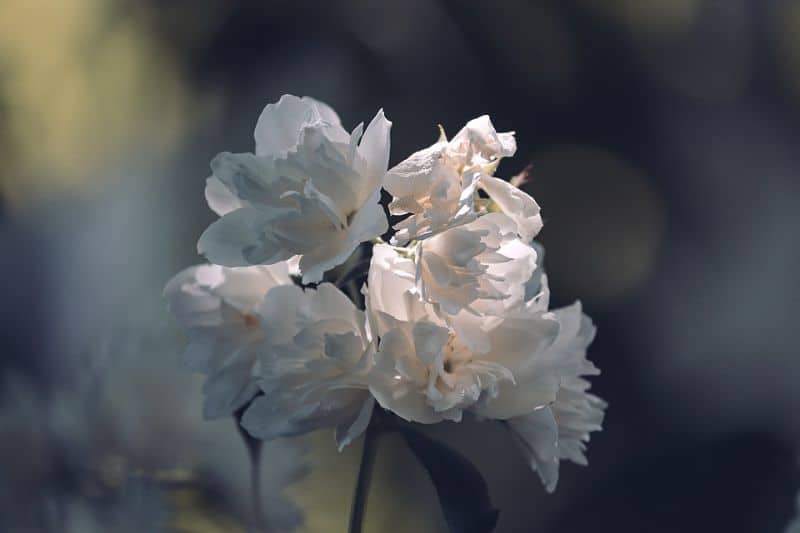 Garden Trends 2021: Garden Furniture
1. Synthetic rattan garden furniture
As natural rattan furniture rises in popularity more than ever, its artificial counterpart is making waves, too. While both have their own unique characteristics, synthetic rattan is a more popular choice for UK homeowners.
Consumers favour furniture with weatherproof qualities, which makes synthetic rattan the crowd's favourite!
But what makes synthetic rattan furniture weather-resistant?
Synthetic rattan has three types of material (including polythene or PE), and each one of them can withstand all kinds of weather. 
It's the typical type of synthetic material used for outdoor furniture. Plus, loose strands due to wear and tear are less likely to occur with artificial rattan fibres.
Moreover, most synthetic rattan furniture is also designed with powder-coated steel frames. Meaning they can support your body weight for long periods while ensuring the furniture is a lot sturdier.
Who is it for? Rattan garden furniture is perfect for those who like medieval and classic styles.
Popular synthetic rattan pieces for 2021
Rattan corner sofa sets have been stealing the hearts of homeowners with small patios this year! They can come in four to nine seaters, and some include a coffee table and an ottoman that can be used as storage.
Here at BillyOh, the Salerno corner sofa has been one of our best selling rattan furniture sets for 2021. The set includes a two-seater sofa (seats 4), a tempered glass-topped coffee table and a storage box.
For ultimate comfort, it also comes with soft, luxurious cushions. What's more, it's made from weather-resistant synthetic weaves with a powder-coated steel frame.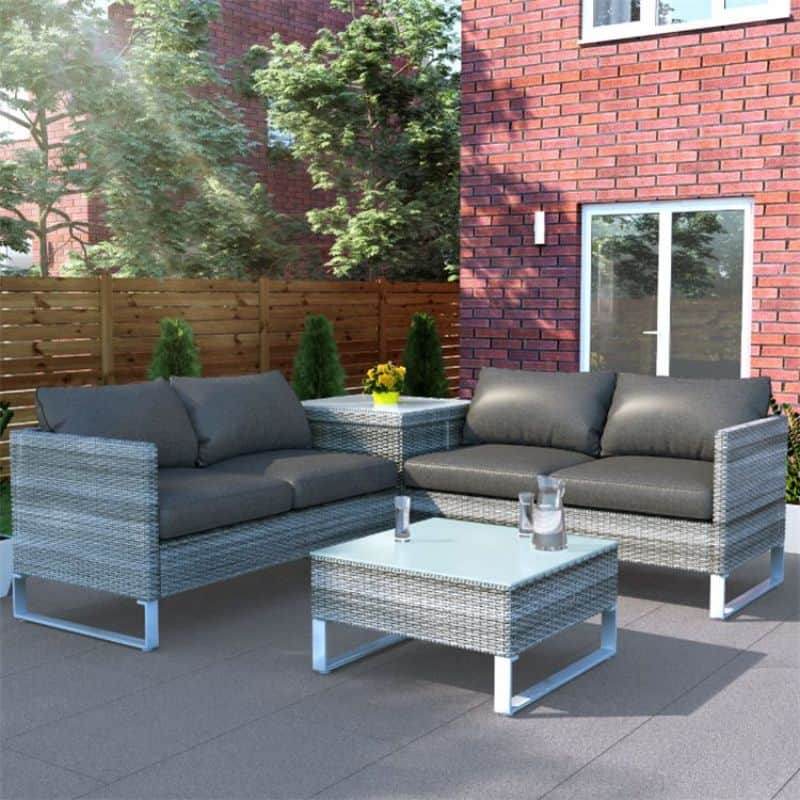 Rattan cube sets are also one of the crowning glories of garden furniture trends in 2021! Homeowners with compact garden space have been thrilled to lay their hands on these outdoor cube pieces.
The term 'cube' comes from their ingenious design. When not in use, you can tuck the chairs under the table, forming a perfect cube.
This makes it easy to store them away and make space in your garden. Just take a look at this BillyOh Modica cube set.
The set seats four to six people, but the added four footstools double up as seating. It features modern, stylish grey rattan design and it complements any garden.
Like with the rest of our rattan furniture sets, the Modica is made from flat weave synthetic rattan woven around a powder-coated steel frame.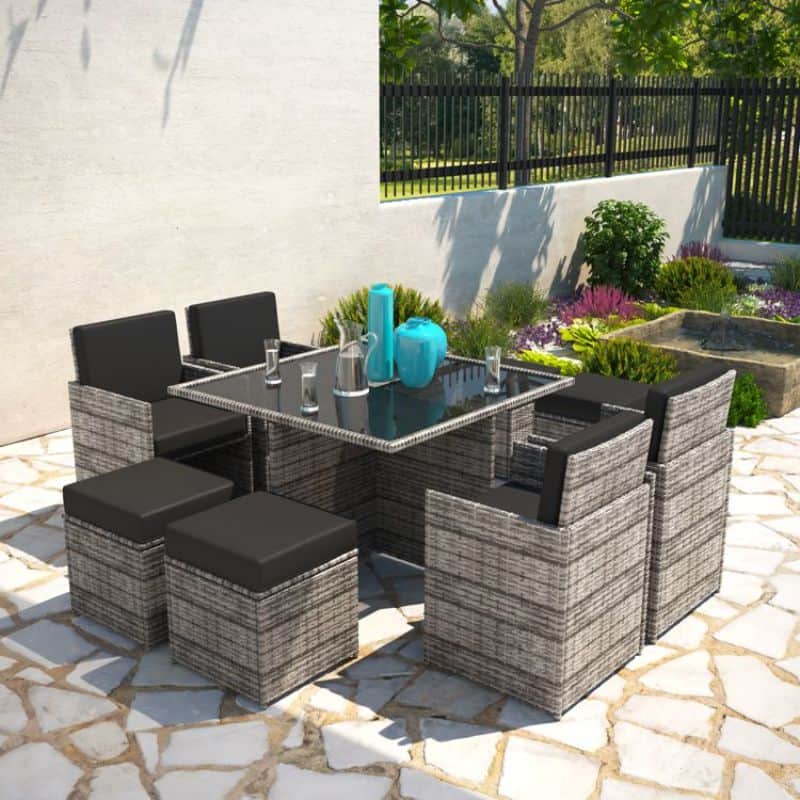 2. Aluminium garden furniture
Metal garden furniture comes in various styles and materials. But one of the most in-demand garden trends of 2021 is aluminium furniture.
Thanks to the sleek and modern look it provides, aluminium garden furniture is charting high on the garden trend list! 
Robust, check. Lightweight, check. Anti-rust, check. Weatherproof, check.
But what is aluminium garden furniture? Well, it can offer a more chromatic style and is far lighter than alternatives like steel or iron.
Plus, most aluminium garden furniture has also been powder-coated. This makes it resistant to fading and UV light, as well as rust-proof.
If metal garden furniture isn't powder-coated, it can become very hot to touch or sit on during sunny days. That's why aluminium pieces like our Amalfi aluminium sofa set come powder-coated.
The black cast aluminium framework with wooden accents gives off a modern style. At the same time, it guarantees robust yet lightweight construction.
The 7-seater set also has wide sofas with soft cushions, providing ultimate comfort. 
Who is it for? Aluminium furniture is an excellent choice for those who like minimal and modern outdoor environments. It's a perfect choice for both small and large gardens or patios.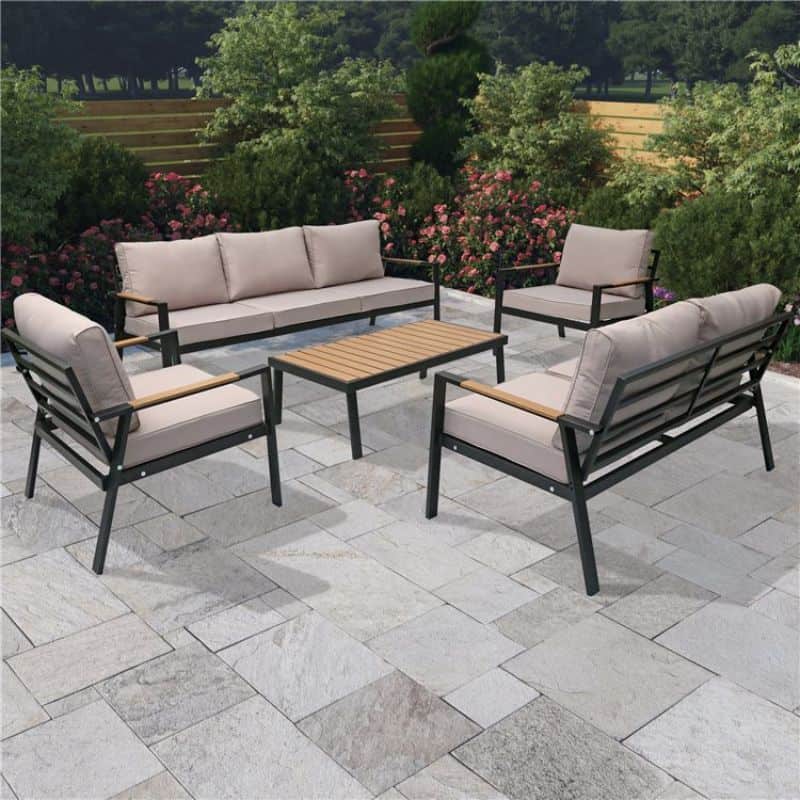 3. Firepit tables/fire pit rattan sets
You may or may not have heard of them before, but fire pit tables have emerged as one of the popular garden trends we've seen in 2021.
The increasing preference of homeowners to create ambience on their patios has been driving the demand for fire pit tables. But what are they?
This new trend of garden furniture features a patio table with a fire pit at the centre. Unlike fire pits with a simple base, fire pit tables are integrated into glass dining tables.
They offer ambience with safety and authenticity.
One of the typical secondary materials of fire pit tables UK is also synthetic rattan (popping up again!). With artificial fibres, a rattan fire pit table brings a unique natural look to patios, especially when paired with a dancing flame.
Popular fire pit tables and patio fire pits for 2021
The Capri corner sofa set is the perfect blend of functional design, comfort and style. The extra benches also ensure enough space for extra guests.
Some models require mesh covers over the burners to prevent clogging. But this fire pit table comes with glass surrounding the fire pit.
The flat weave rattan used is crafted over a powder-coated aluminium frame. This further offers protection from rust and corrosion.
And for luxury rattan garden furniture with a real wow factor, look no further than the Sicily dining set. The main feature of this stunning set is the rattan dining table with a large central gas fire pit.
It brings a touch of extravagance to your outdoor space, providing you with the ultimate alfresco dining set-up. You can enjoy dining outdoors long after the sun has set and into the night.
Make outdoor relaxation more enjoyable by sitting next to the warmth of a garden and patio fire pit. This is an excellent alternative to the standard fire pits installed in gardens.
Patio fire pits can be moved around for convenience. They also can serve as a cooking space.
Place a grate or barbecue grill over the fire, and voila! You get an instant warm barbecue meal plus warmth against the cold.
Just take a look at the BillyOh Phoenix square metal fire pit. It comes with a robust steel body and textured top plate with a matching black fire pit cover.
The Phoenix includes an accessory pack with everything you'll need for your fires. Plus, it comes with accessories for cooking, giving you the option to BBQ.
This wood-fired pit features a mesh fire pit cover square to help stop ash from spitting from the fire. At the same time, protect you and your garden furnishings.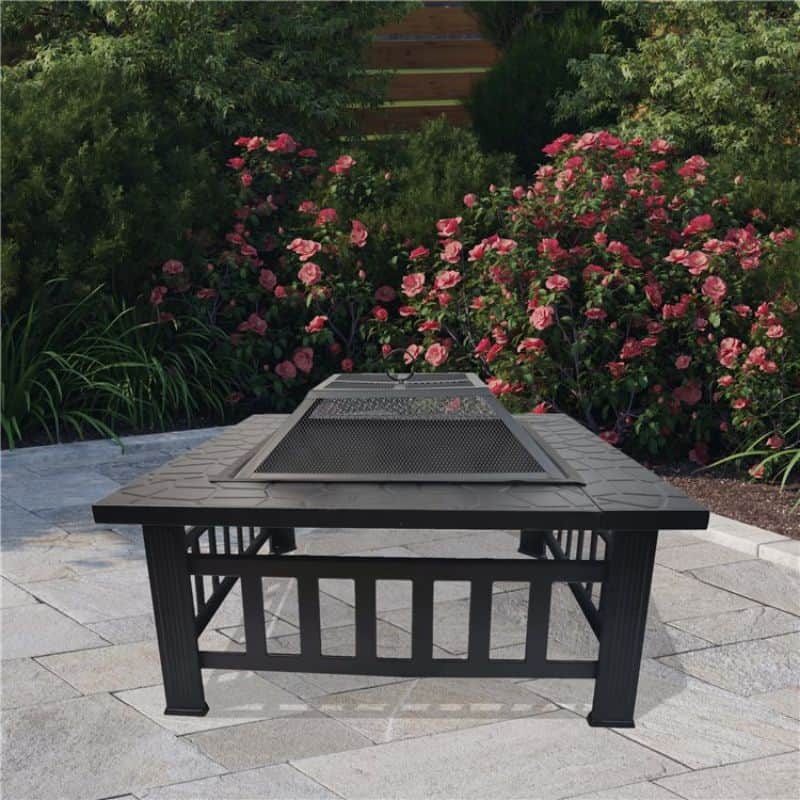 Garden Trends 2021: Garden Styles
Thinking of freshening up your slightly neglected garden? Or planning a major outdoor space makeover?
No matter your reason, if you want to try out something new, these 2021 garden style ideas are sure to get you inspired!
1. Going for an all-white surface
A space dominated by wood, neutral tones, and whites can make garden furniture stand out. This is especially true if you own rattan pieces, as they offer a textural contrast.
Why is white popular in both interior and exterior design? It reflects all light, making spaces appear larger and more open.
White walls are also an excellent backdrop for any colour. Apart from increasing the brightness of the space, it creates a light and airy environment, too.
Going for an all-white patio is also a brilliant idea if you want to keep your space cooler this summertime. Blending in grey rattan furniture can create a contrast, highlighting colourful flowers.
Rattan garden pieces will also look good with stocks or Craspedia around them. You could add an array of wall planters to your patio to add more life and colour to your neat, white-coloured space.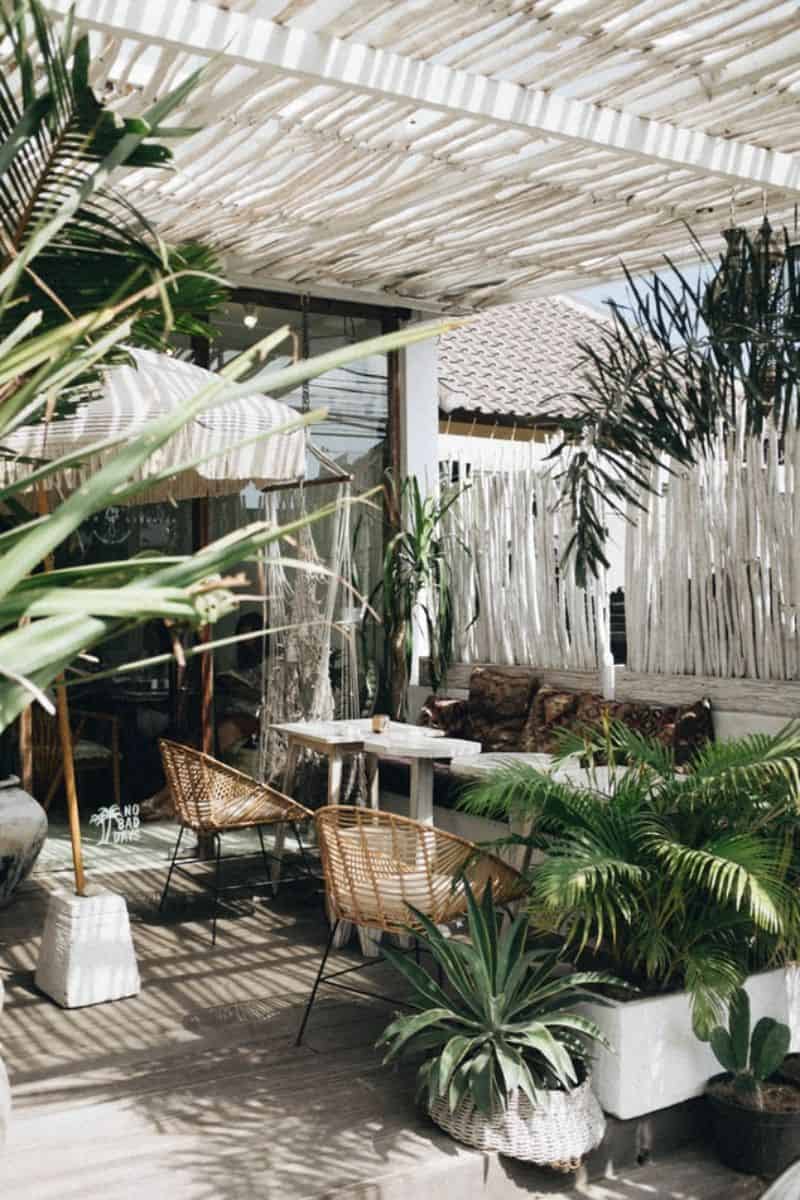 2. Mediterranean living
A Mediterranean garden can bring the holiday to you. As most of us won't be venturing off on our usual summer holidays, Mediterranean-style gardens have become a big trend for 2021.
This style incorporates modern and classic pieces, such as aluminium and rattan furniture. You can give this modern classic a twist with colour palettes in terracotta and pastels.
Adding in colourful cushions and some vintage decor items can really set the tone on your patio. The next thing you know, you and your family are ready for a five-star garden staycation!
3. Summer get-away patio
If your patio still has room for one more furniture piece, you can't go wrong with a hammock! Hammocks are as aesthetically pleasing as swing sofas or elevated seating, and they're more affordable!
If you want to channel those beachy vibes, combine a hammock with nature-inspired furniture. It could be a wooden stool or rattan corner sofas and bench.
Instead of a canopy, consider adding a straw roof for shade. A minibar and some string lights will complete this summer getaway patio package!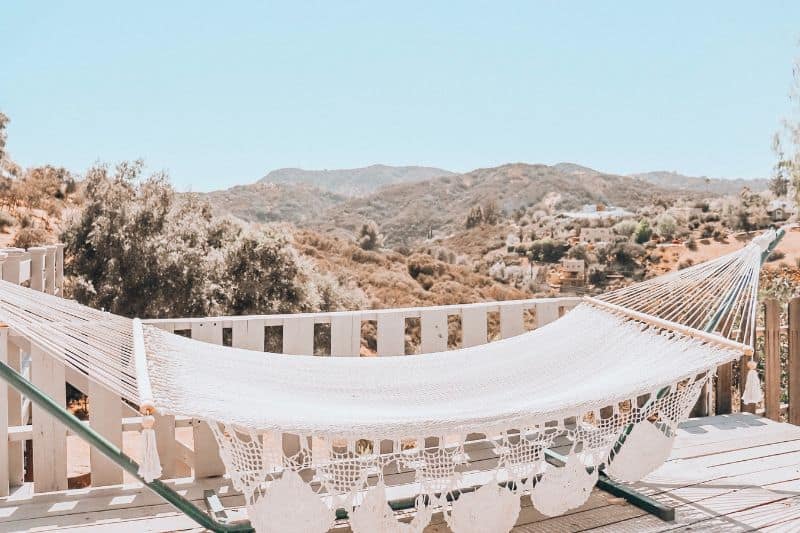 Round-up
Here's a quick recap of our hot Garden Trends for 2021:
Flowers:

Flowering

stocks

complement the mystic spring blooms well.

Craspedia

and

Marigolds

make the perfect flower choices for the summer. In contrast,

winter Jasmines

continue to rise in popularity for winter landscapes.

Garden furniture

: Rattan, primarily

synthetic

, is well-favoured by UK homeowners this year. Aluminium garden furniture is charting high on the garden trend list, too. And firepit tables have also emerged as one of the most popular garden trends.

Garden styles:

You can now bring your holiday to you with a Mediterranean garden style. Incorporating modern and classic pieces, e.g. metal and rattan, also works wonders with an all-white patio. Adding in a hammock also screams a perfect summer staycation!
If you do settle on spicing up your garden layout with some rattan garden furniture, check out our guide on cleaning and maintaining it.
Shop Rattan Garden Furniture
FAQs